For over ten years now, the city has been planning to extend the Eaton Trail, a pedestrian, cycling and equestrian trail that runs in the northern portion of the city, parallel to the San Joaquin River.
The existing portion begins (or ends?) at Woodward Park, and heads north, parallel to the busy Friant Road. It's a comfortable trail, with curves and changes in grade prudent to recreation, but also a good alternative to biking on the very busy highway next to it. I'll have pictures of that trail soon.
So here is the project: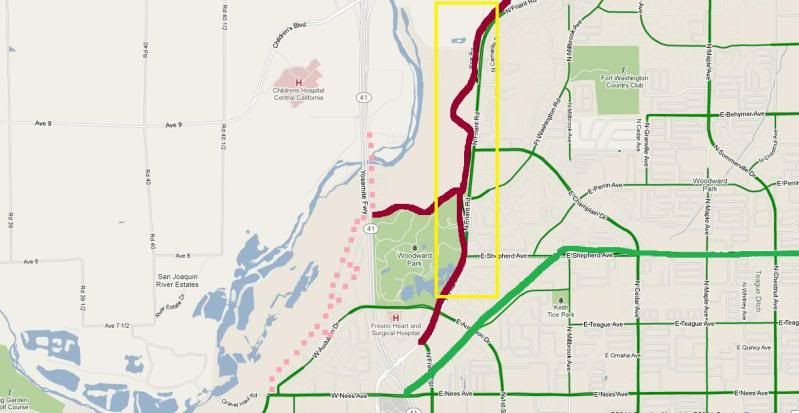 In the above diagram, the existing Eaton Path is visible in red. It ends just north of the screen capture. One branch heads to the south-east portion of the park, while the other stays on the north side of it. The park has it's own system of trails which allows for a recreational loop (either on a trail or in the 15mph roadway). Click to read more!