Amtrak has released their ridership numbers for April, and the graphs speak for themselves.
San Joaquin missed hitting 100,000 for the first time by 609 riders.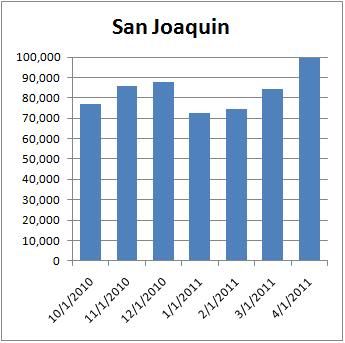 Capitol Corridor exceeds 150,000 for the month

Pacific Surfliner has more than 250,000 riders a month

And how they stack up against each other.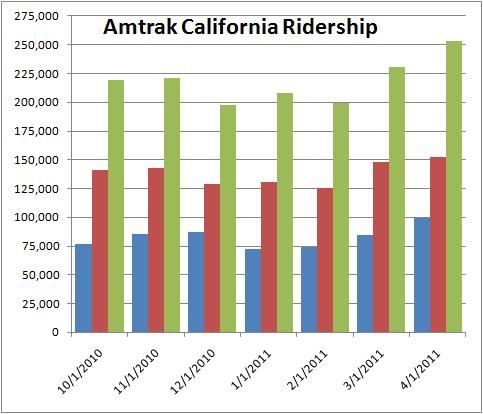 And finally, how does Amtrak California compare to the rest of the system?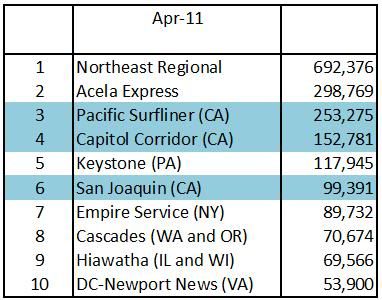 Very favorably. I thought nobody rode trains in California?
All numbers directly from Amtrak can be found at
http://www.amtrak.com/servlet/ContentServer?c=Page&pagename=am%2FLayout&cid=1241245669222