On Monday, "Creative Fresno" held a lecture about sustainable living in downtown Fresno. A focus of the lecture was the construction of a new residential apartment complex, called "Fulton Village". While the lecture was supposed to end with a tour of the interior, that had to be postponed due to a delay in construction.
I plan to have a full post about the content of the lecture, and an unfortunate incident after it. Hopefully, I can have that ready tomorrow. So today, enjoy some pictures of the exterior of the development and the surrounding area.
I also plan on having a future post highlighting ALL the recent residential development downtown.
All pictures taken Monday at around 8pm. Please excuse the bit of dust that got stuck to my lens during the picture taking process.
These are the Iron Bird Lofts, built by the same developer, a block away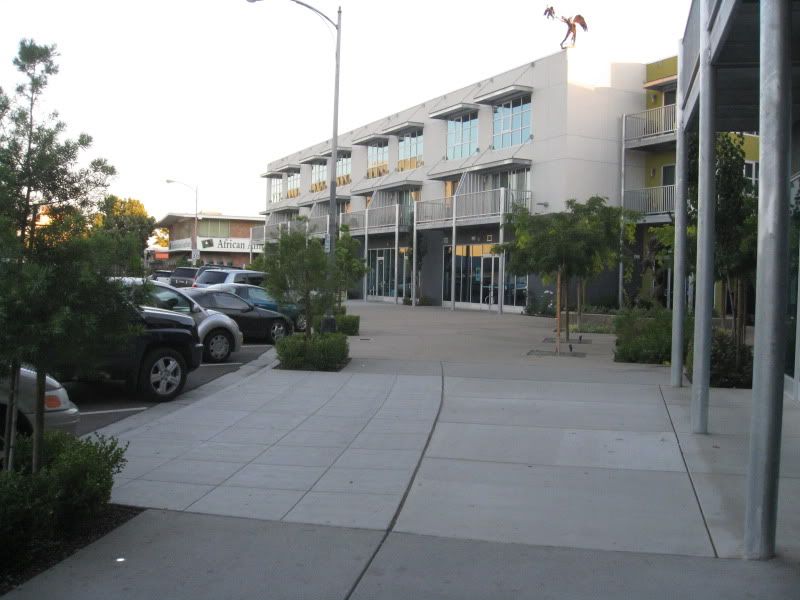 We approach Fulton Village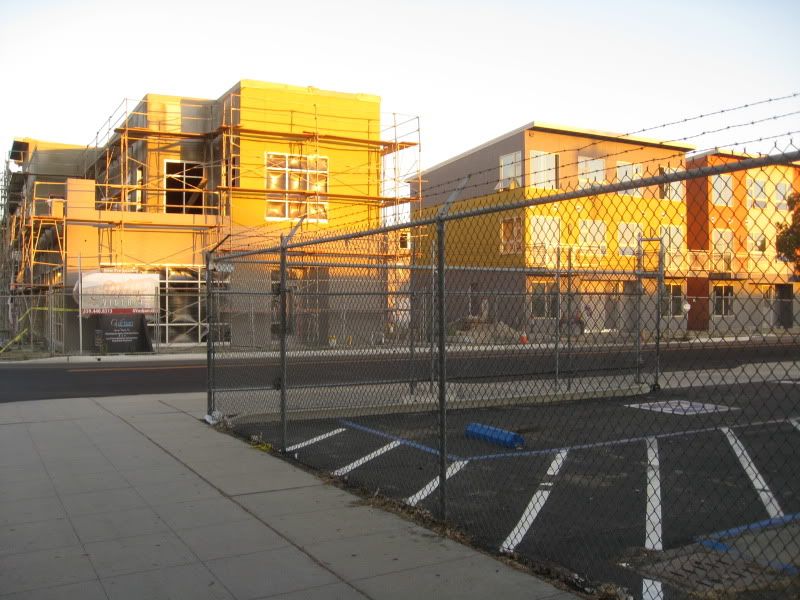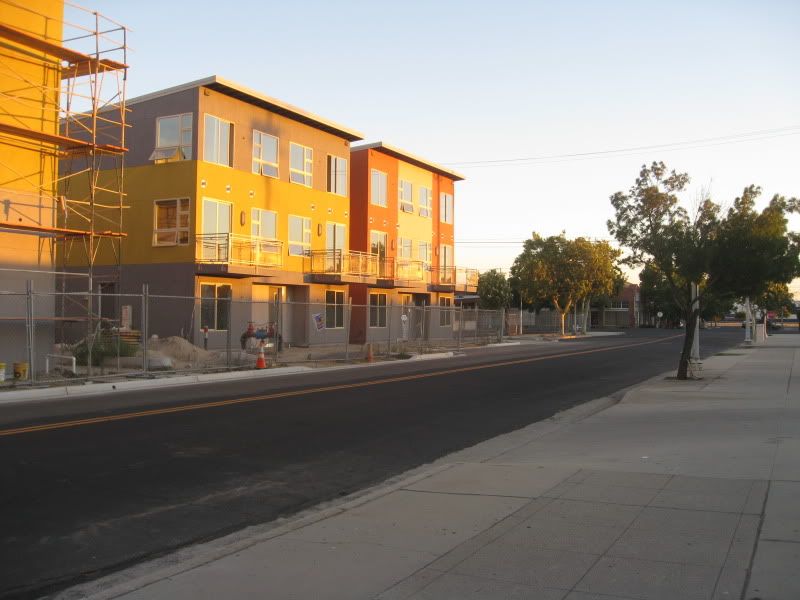 Color arrives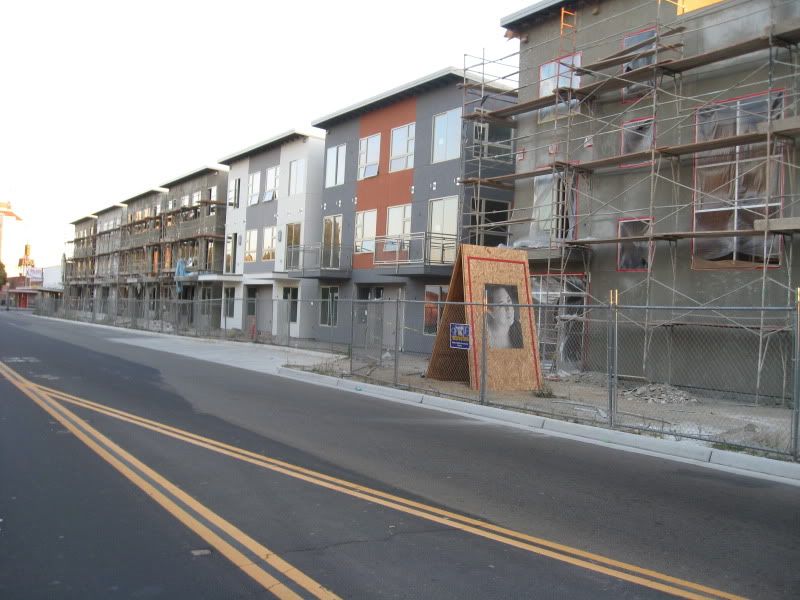 Very little traffic at this hour. Not a single car came by. No traffic lights either.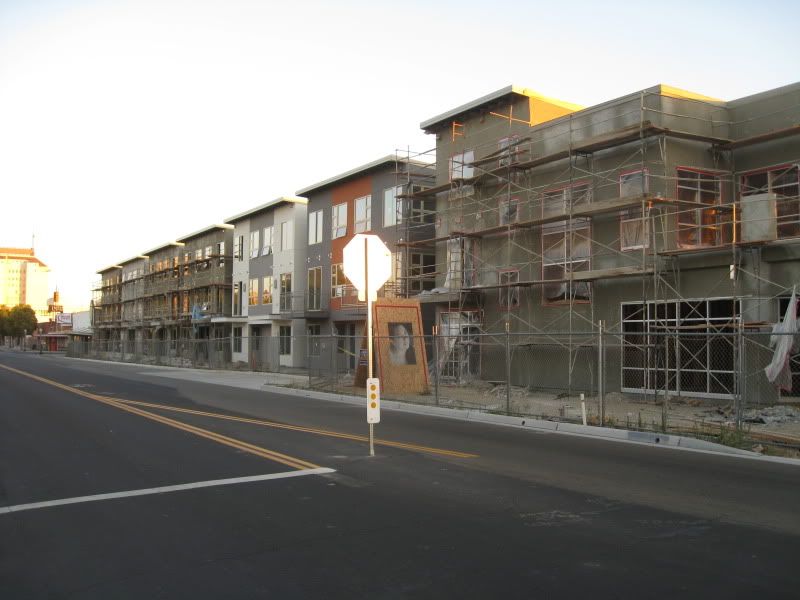 Look, a train!

Fulton Mall is nearby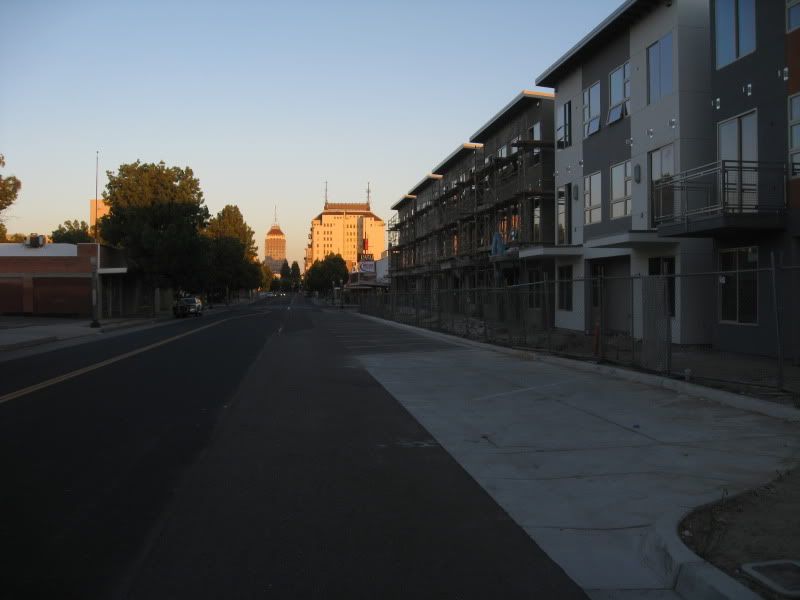 Unlike Iron Bird, the first floor won't be commercial, except for the corner building.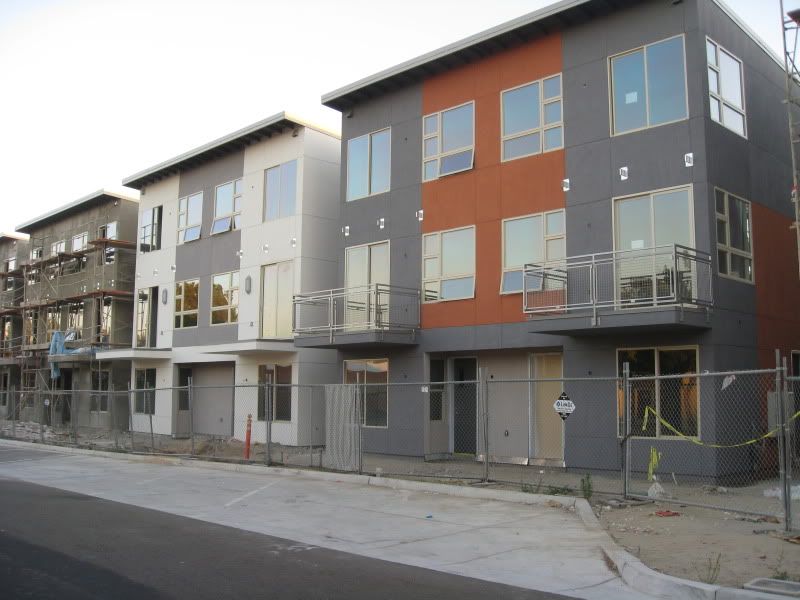 Oddly, there is a gap between the new construction and the neighbor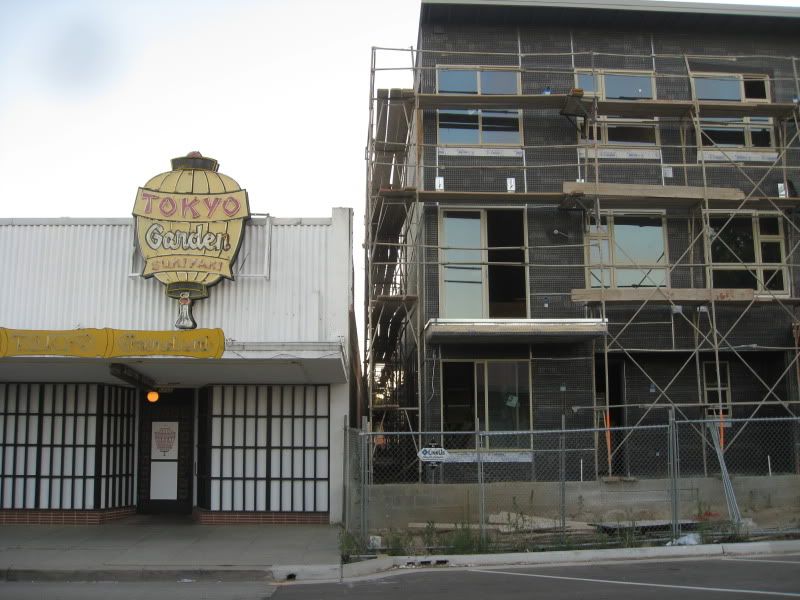 Visitor parking is not an issue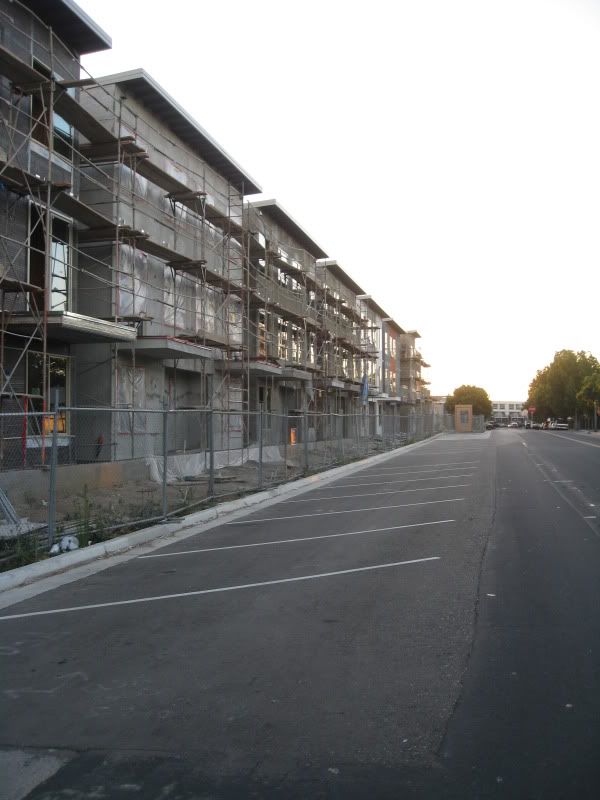 Nearby sidewalk is empty

Now lets swing along back, towards the alley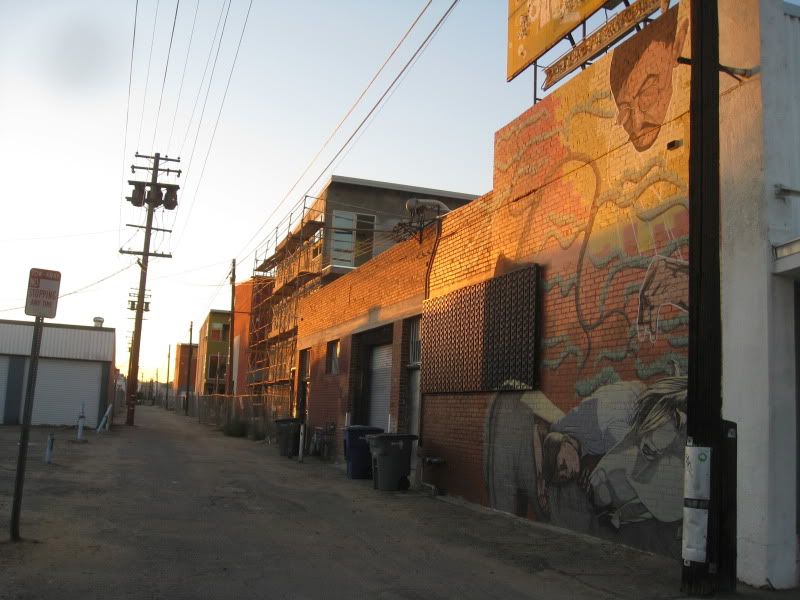 Color back here too

Lots of garages

Unrelated: Across the alley, what an odd parking spot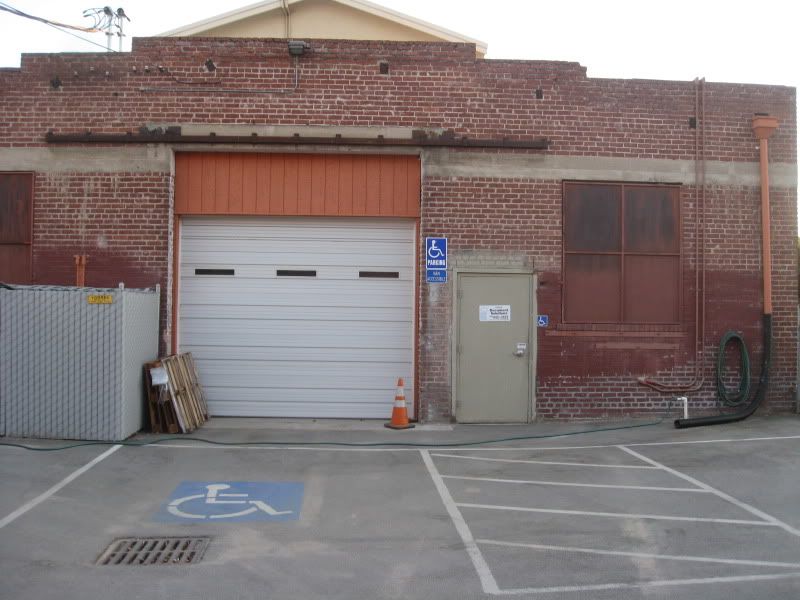 This could be a nice courtyard, but it'll be parking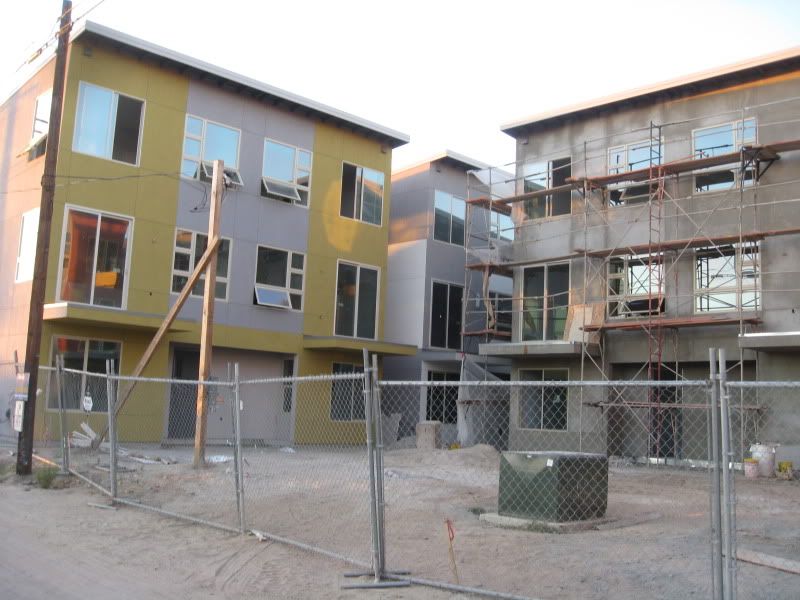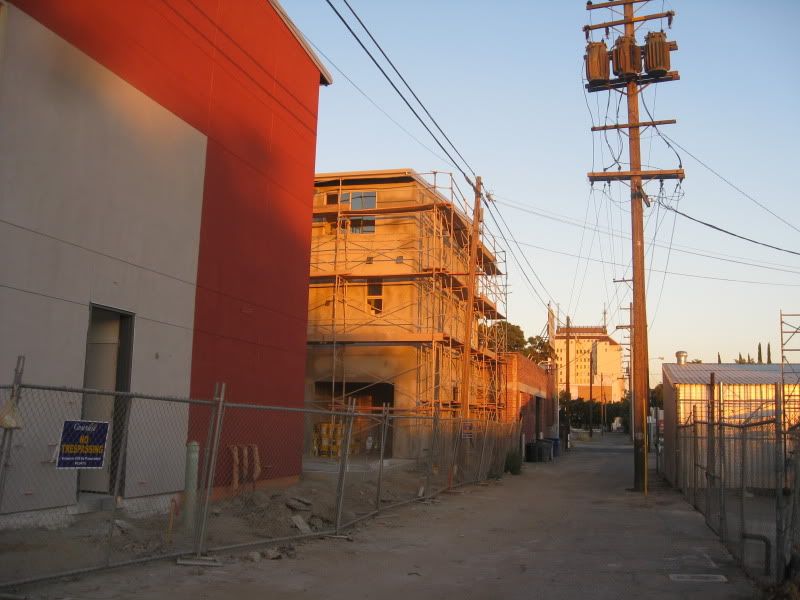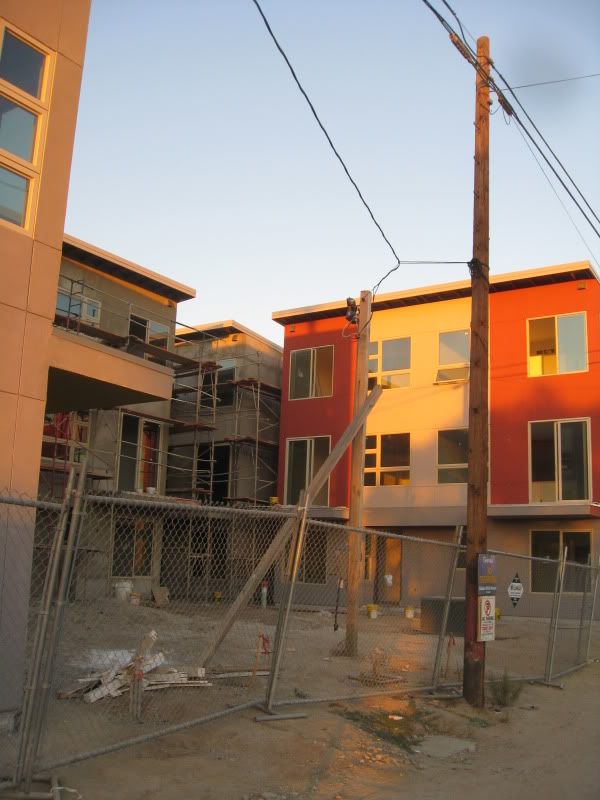 I believe this parking lot is extra large for the commercial parking

Simple, but not horrible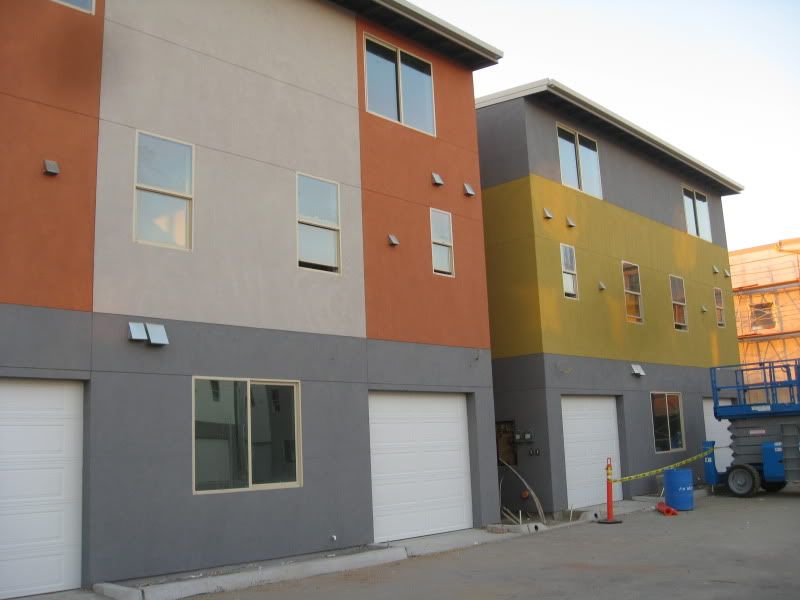 The sidewalk isnt quite connected yet

These balconies will be nice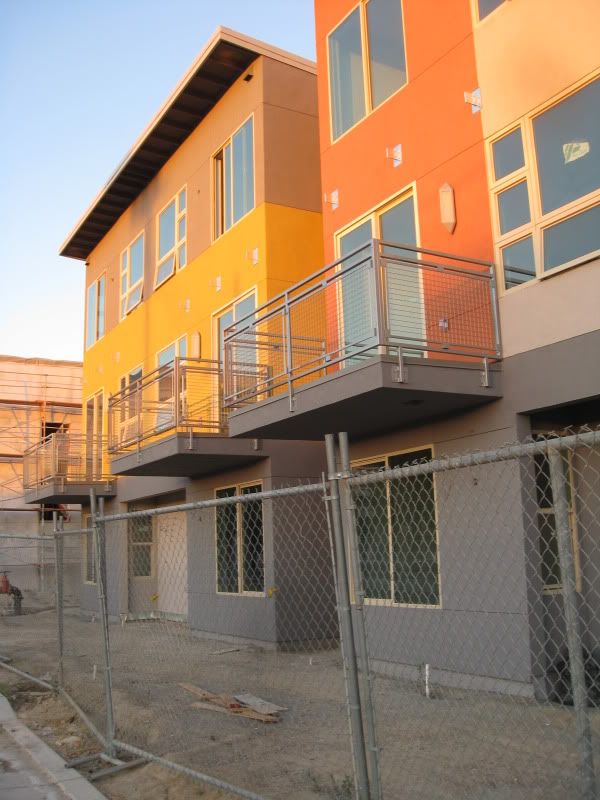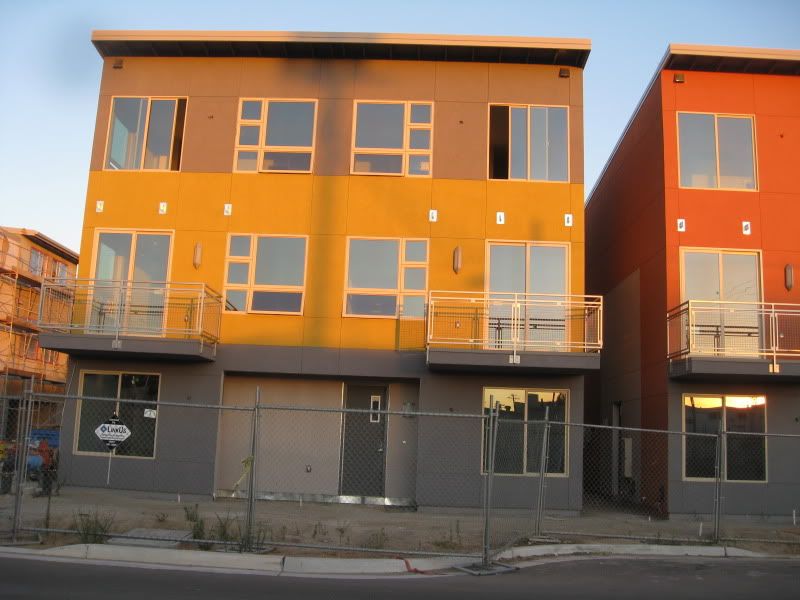 I'm not thrilled with a second parking lot entrance from the street (versus only alley access)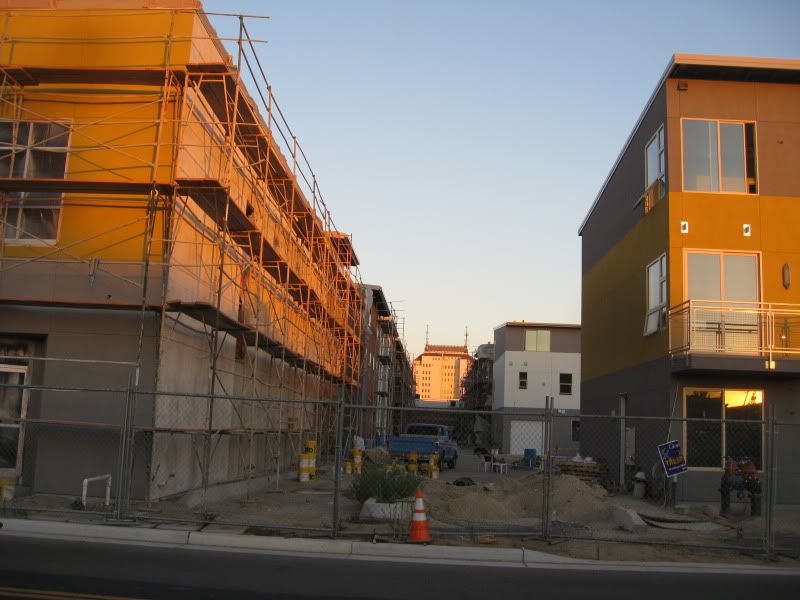 And we're back where we started.
Hope you enjoyed the tour.