A few weeks ago, I flew in from San Francisco, and had a lovely window seat. Our plane did quite the tour of the Fresno region, and I've gone ahead and posted the pictures below, with commentary.
Yes, the windows were dirty, and the smog was ugly…but I think it's still a nice tour.
The "extended" nature of the tour also helped.
You may enjoy this aerial tour with the Gyrocopter music from Pilotwings 64. It was what came into my head while writing this post.
http://www.youtube.com/watch?v=Fh9dcrQAJcI
Here is the map of the first part of the tour. I was seated on the right side of the plane, so all the pictures are looking west and south, except for near landing.
We begin our tour entering Fresno county by Woodward park.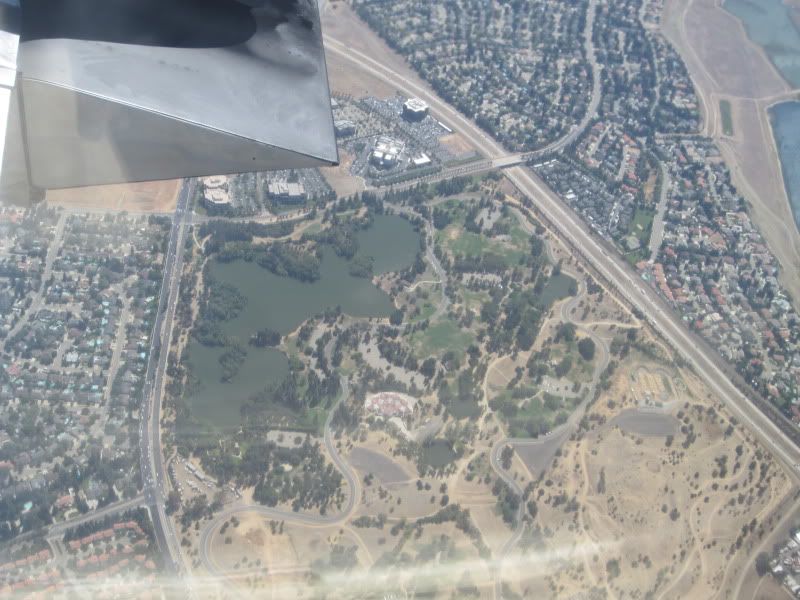 The largest park in Fresno is home to many features, like a large lake, a Japanese garden, a mountain biking course, and more.
What's sad is how yellow it is during summer. Is it natural? Sure. But who wants to sit on dead grass? The aerial view really highlights how the park is more brown than green. Look closely, most of the green is actually the water. Is this a budget choice, or an ecological choice to conserve water?
We begin to turn east, roughly over Shepherd Avenue. Here we see Woodward Park on the bottom, with River Park in the middle of the screen. Highway 41 cuts across the middle.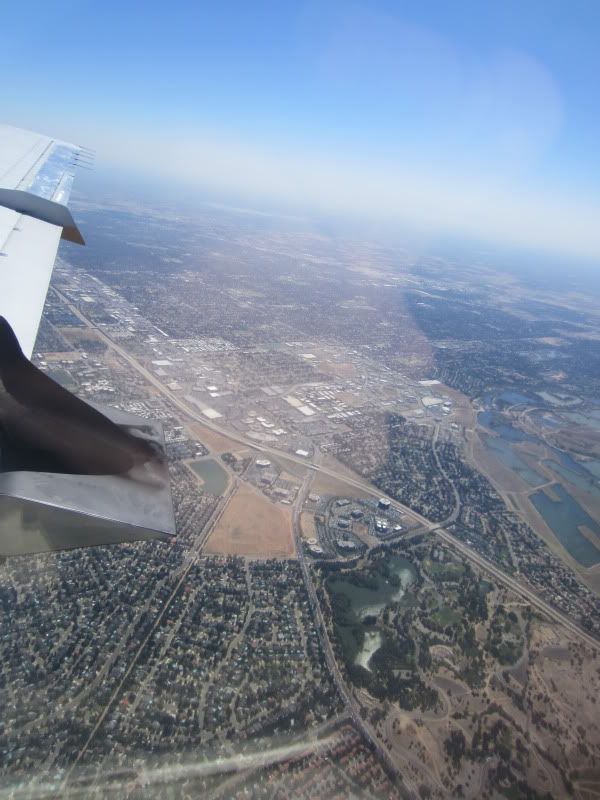 The straight line you see here is part of the Fresno-Clovis rail trail. This section connects Shepherd Avenue to River Park.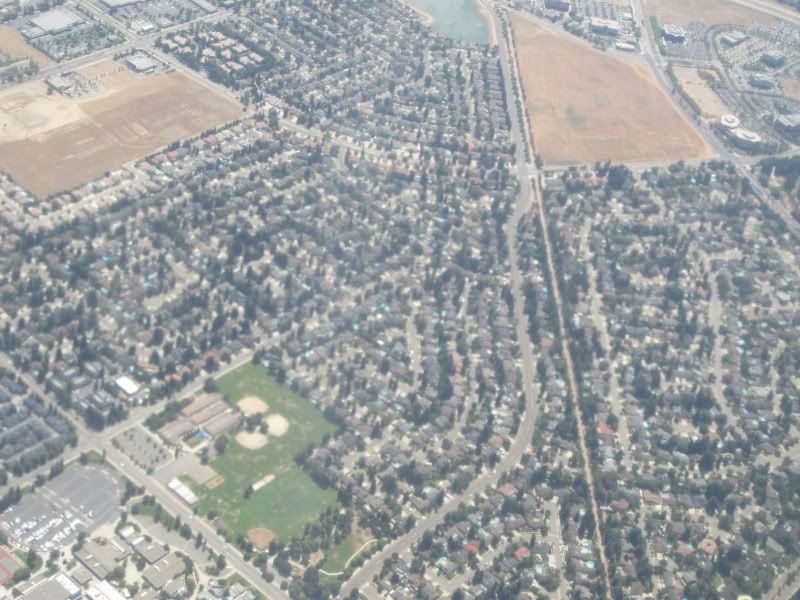 Here we see more of River Park.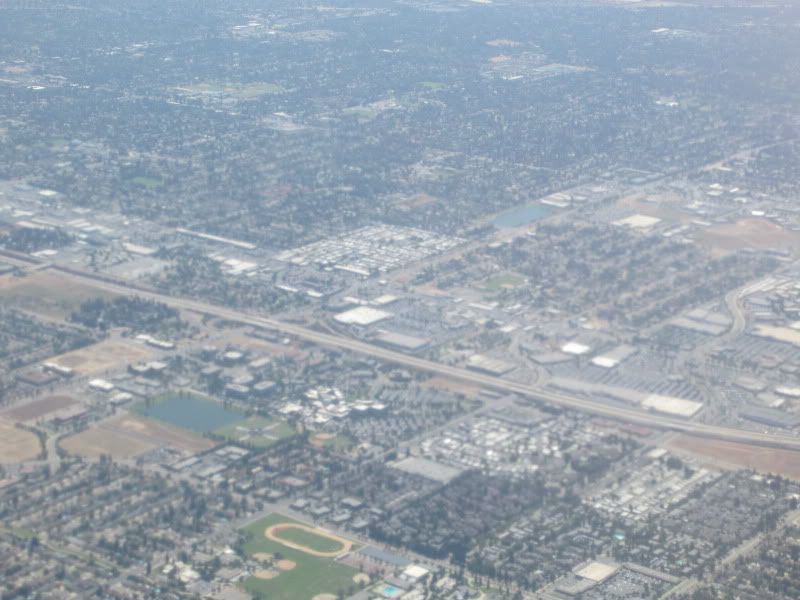 We now enter Clovis.
Those white building with the massive parking lots you see are 'Clovis Commons" on the corner of Herndon and Willow. Best Buy, Target, etc.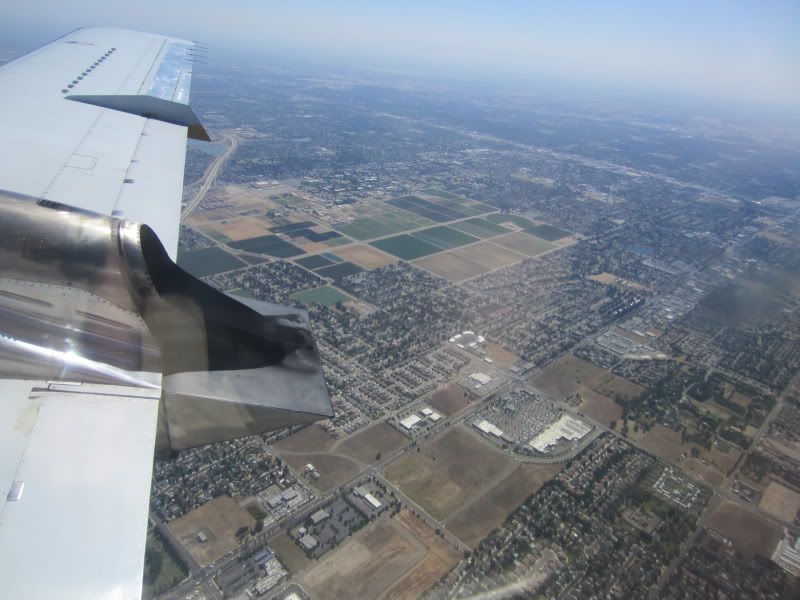 The neighboring parcels are marked for similar big box development, like Winco and Walmart.
In the distance you see Fresno State, and their large agricultural holdings. Highway 168 is on the left, by the wing.
We move slightly forward, with 168 in focus, and Fresno State to the right of that. You can see the Savemart center.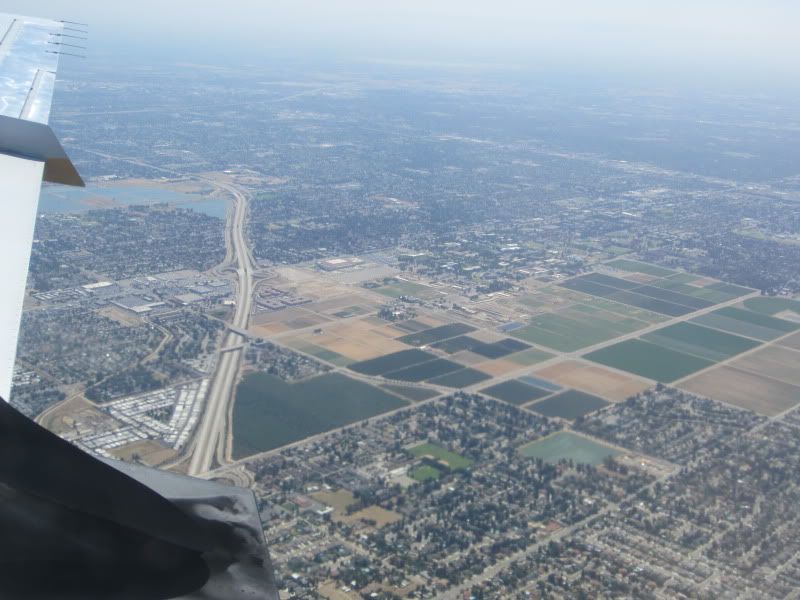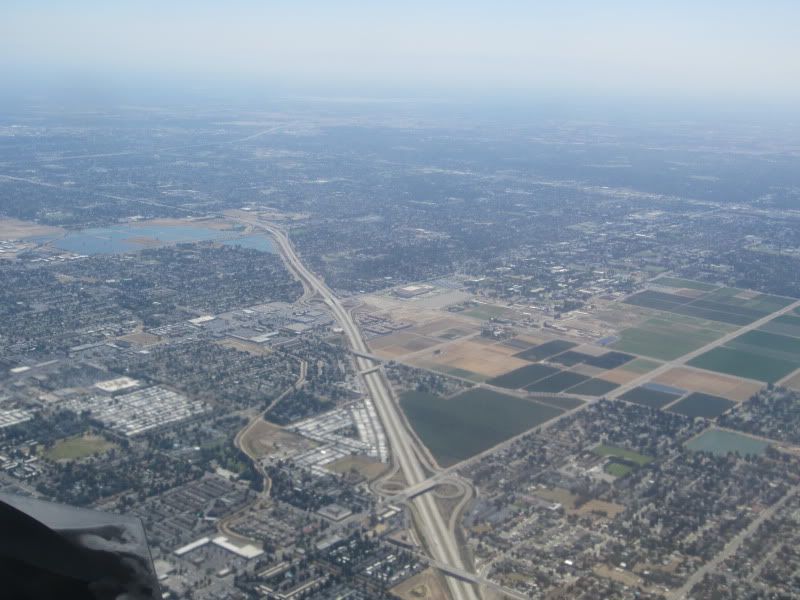 We turn south, the school on Barstow and Armstrong being visible.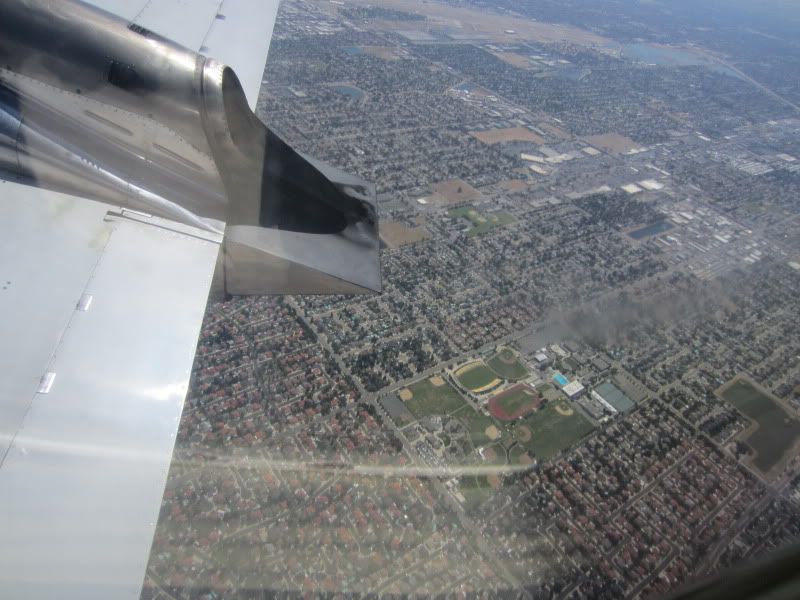 On the bottom right, you're looking at the corner of Shaw and Locan. Gettysburg Elementary school, on Locan and Gettysburg is visible in the center.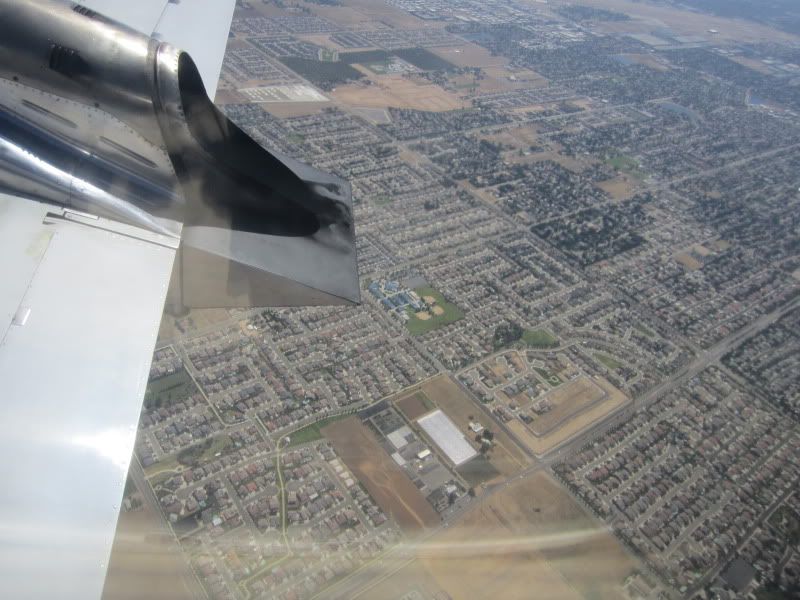 Here is a closer look. One of Clovis's new bike/ped trails is visible in the very bottom of this image.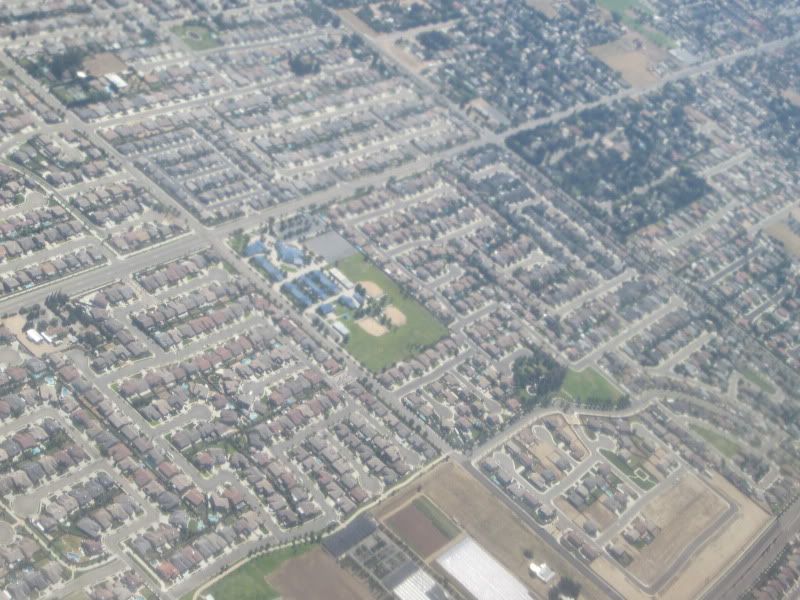 We arrive at the end of town. There is a massive Clovis High School, on De Wolfe and Ashlan visible.
Everyone knows the best place to build schools is far away from where people live, right?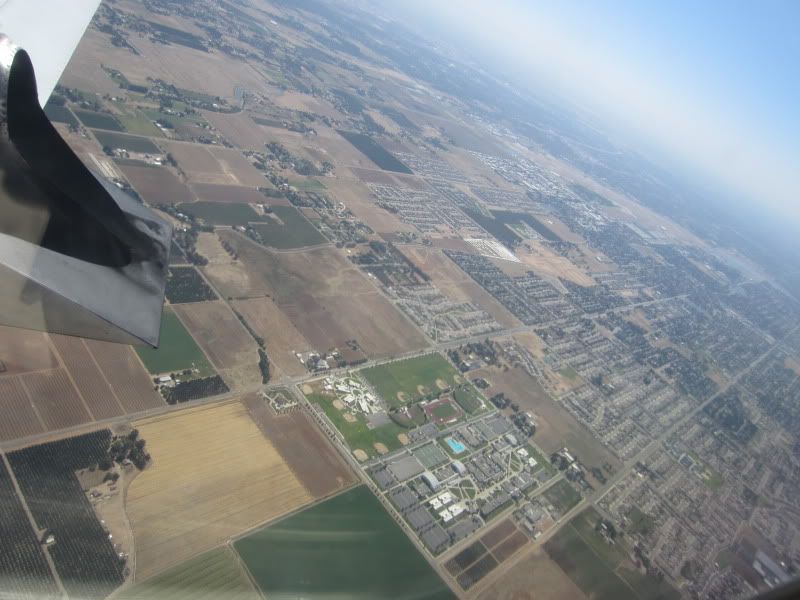 Moving right along then. This is the "future growth area". Who's excited to see this become subdivisions?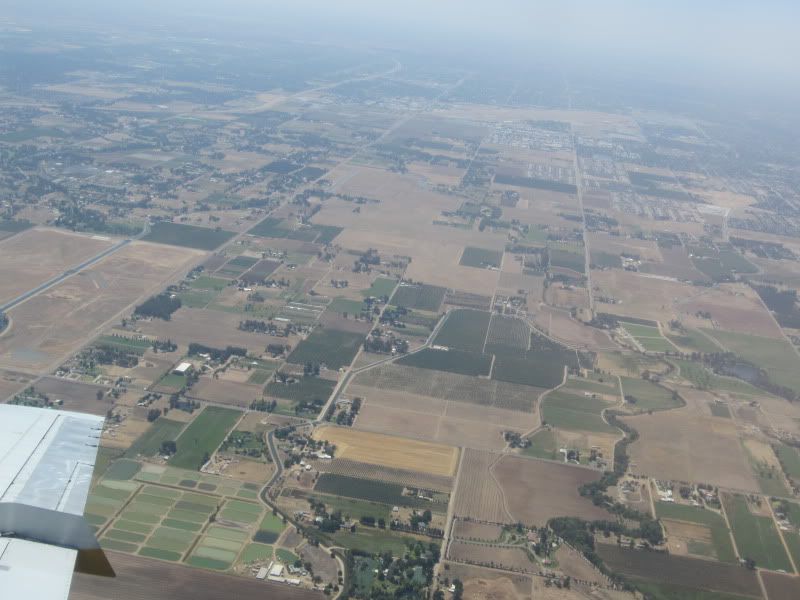 Ah yes, and we arrive at Highway 180 and the widening of said highway. Longtime readers will note that the early days of this blog were dedicated to this project. Connecting nowhere with more nowhere. At least for now. Things love to pop up alongside highways.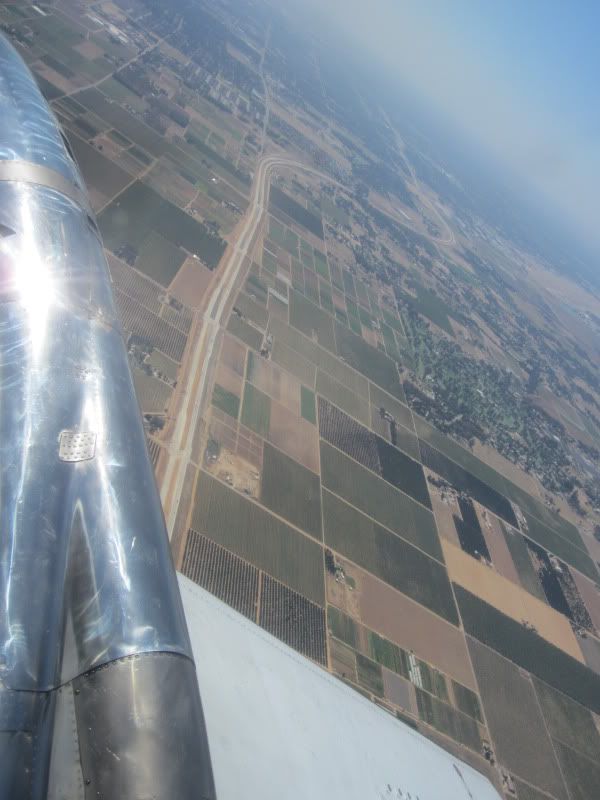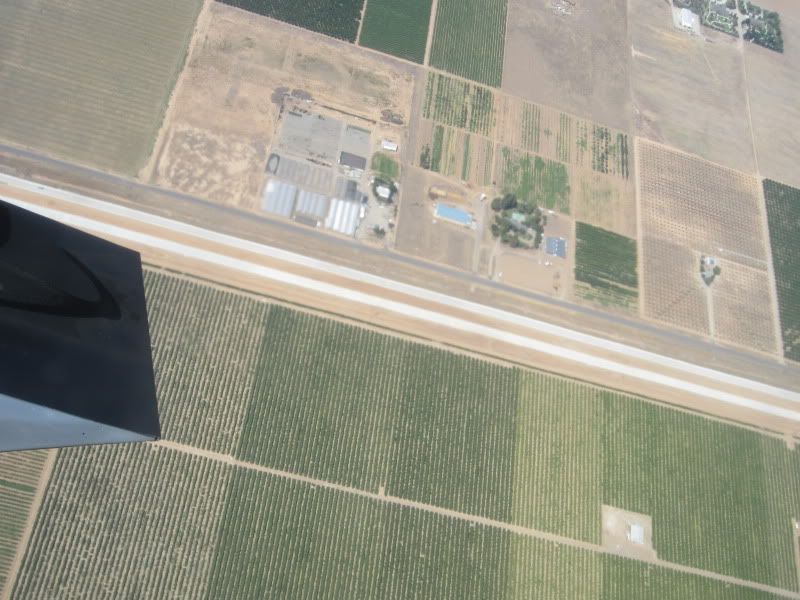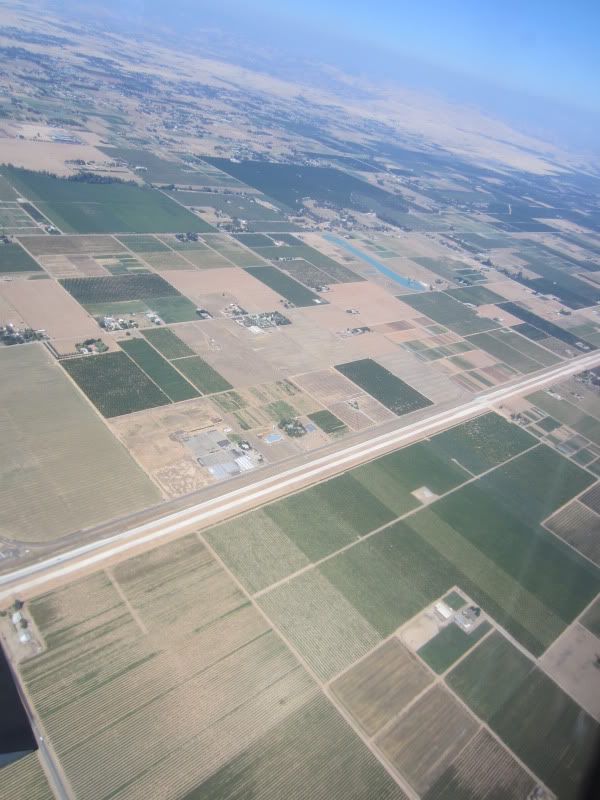 Remember that extremely useless park and ride lot I had complained about many moons ago? here it is!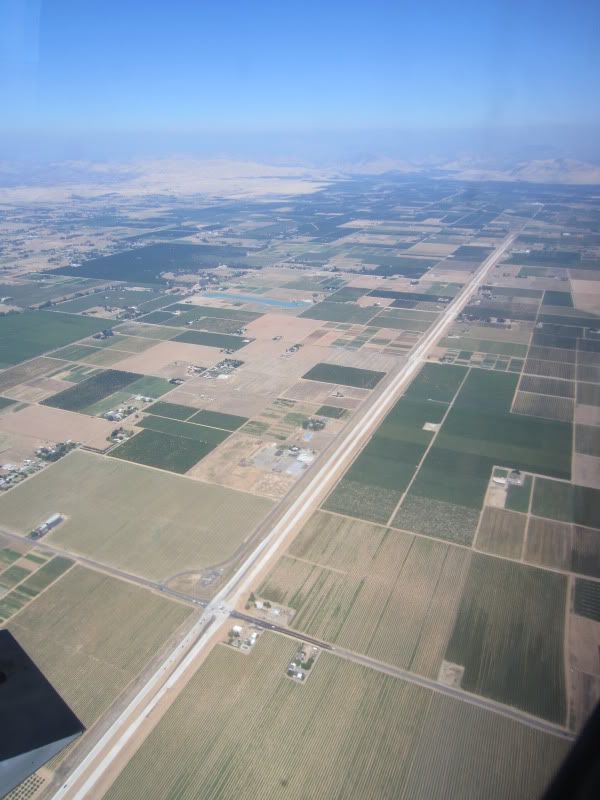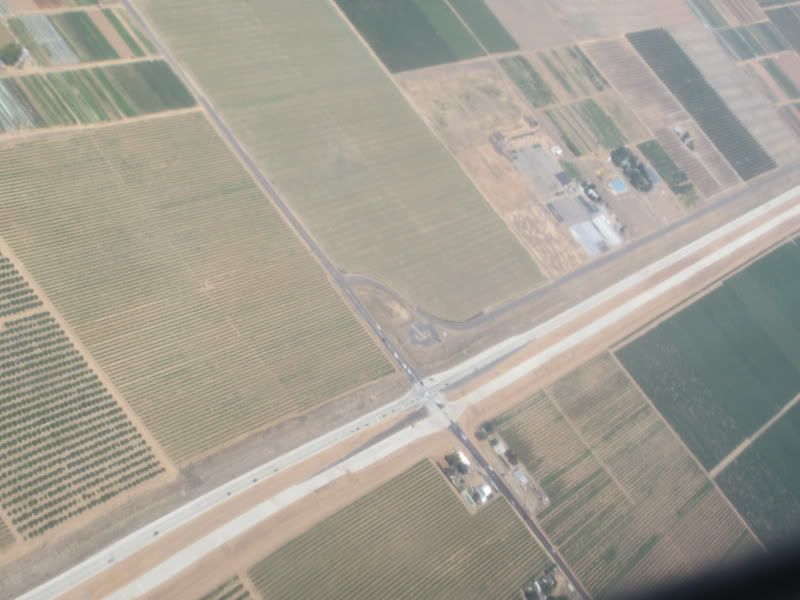 Your air-quality mitigation money ladies and gentlemen.
Belmont Country Club, Belmont and De Wolfe.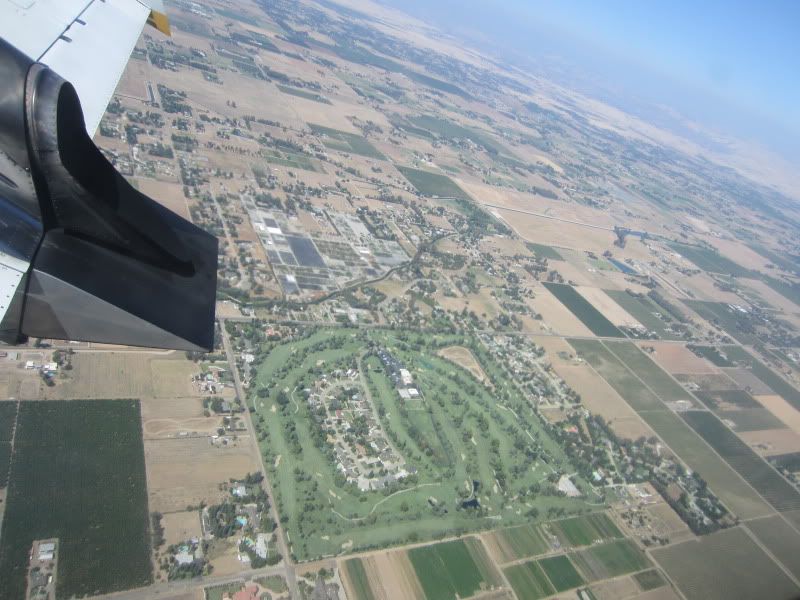 And now we're ready to land.
Oh wait, something is wrong, abort, abort! We're going on an extended tour!
Heres downtown!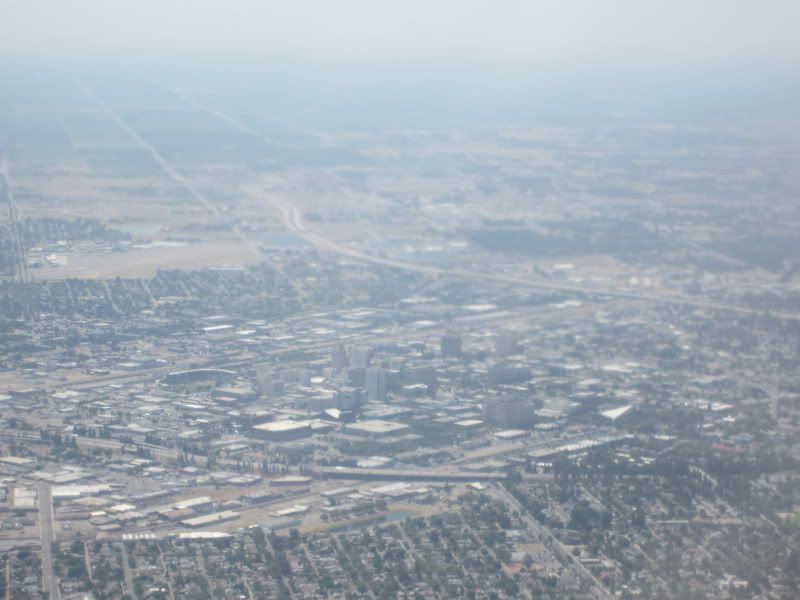 The lovely Malaga alongside 99

Clovis Ave passing over Golden State and under 99.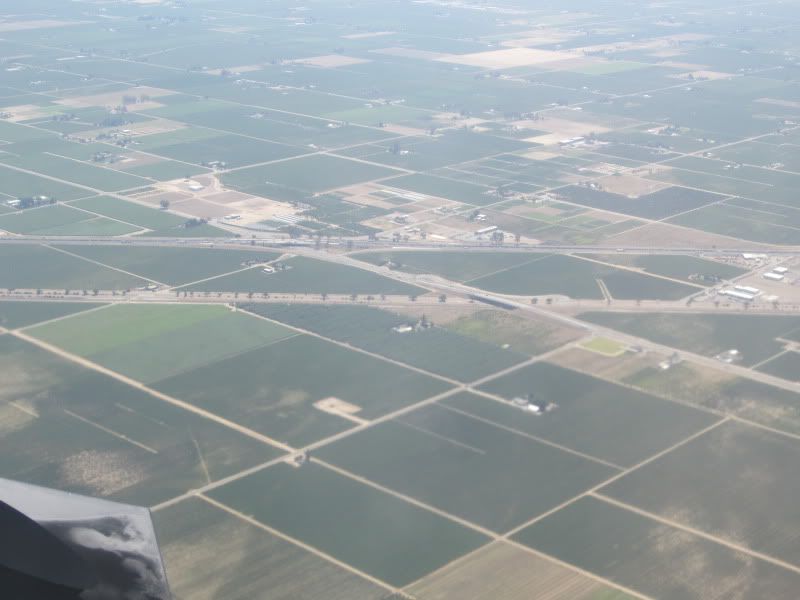 Sharp turn north, to visit Sanger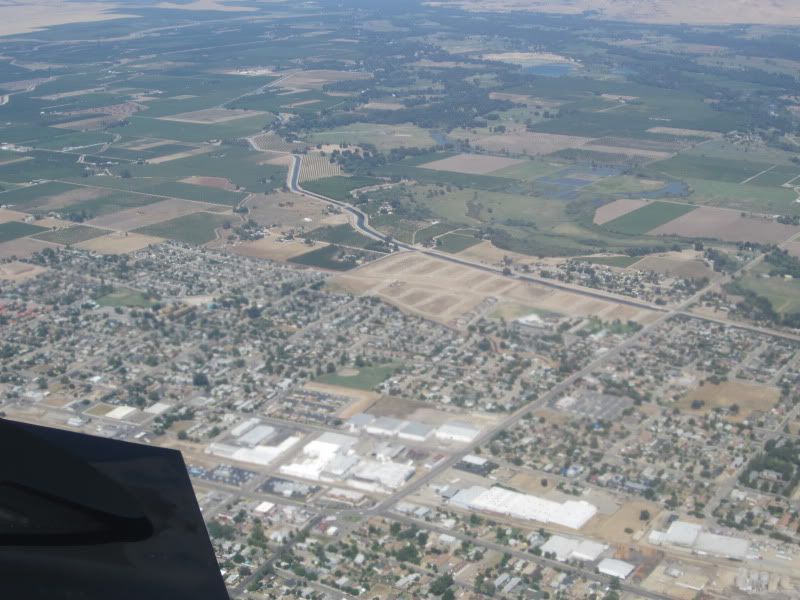 Oh boy, there it is again, more 180! If this shot doesn't bring home the "nowhere to nowhere" concept, then nothing will.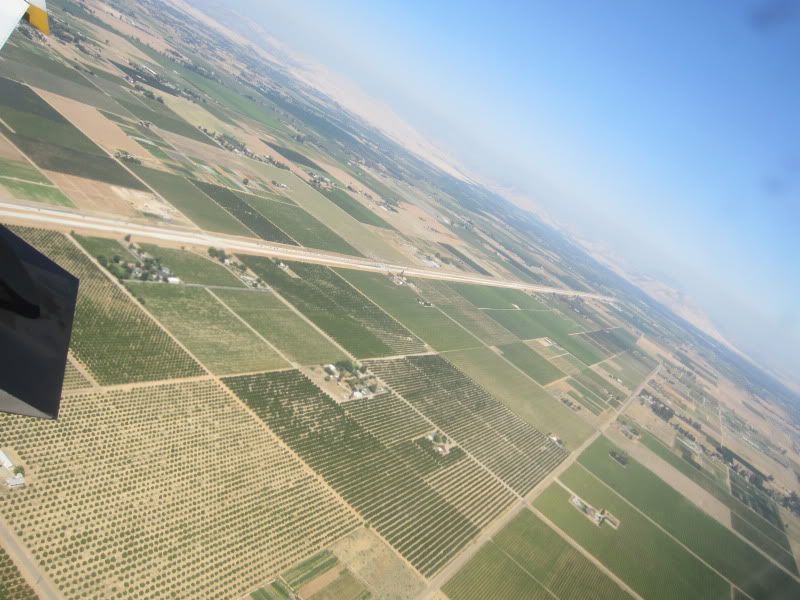 And then we landed.
Hope you enjoyed your tour.