A few days ago I wrote about a bike/ped trail I "discovered" in north Fresno.
As you can see in that post, I detailed how the city was apparently unaware of the trail that had been in place for over a decade. The trail does not appear in maps, and doesn't seem to have a name.
Well, upon closer examination, it appears that the city is aware of the trail, but not in the way we would hope.
Let's look at where the trail crosses 1st St.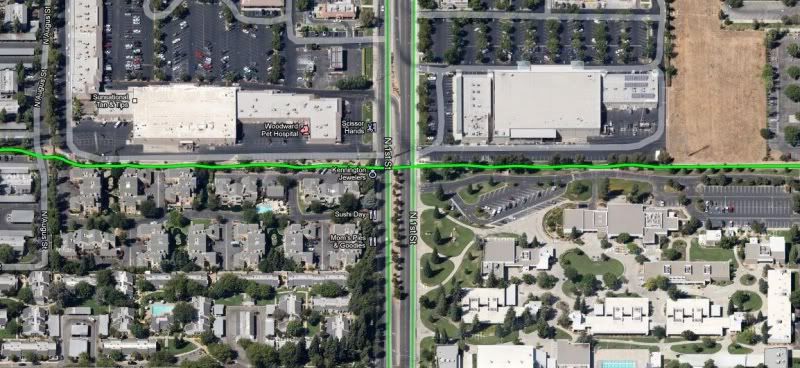 Simple enough crossing. Two lanes each way (+bike lanes) with a safe median to stop. Speed limit is 40, like most streets in Fresno.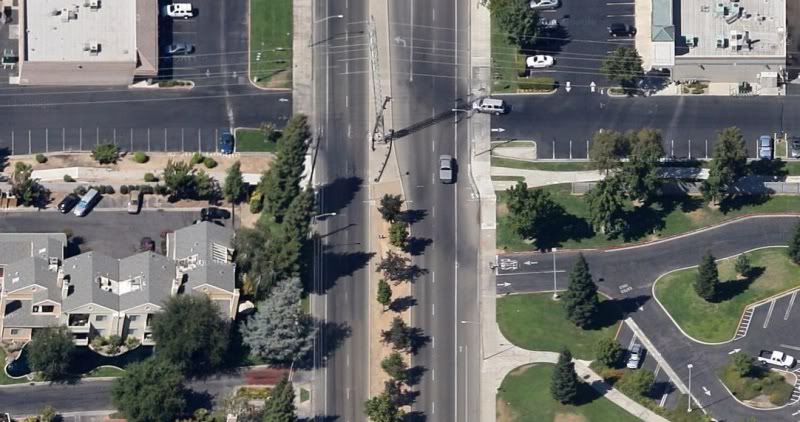 Path was designed well, with separate curb cuts for each direction of bike traffic. Arrows too.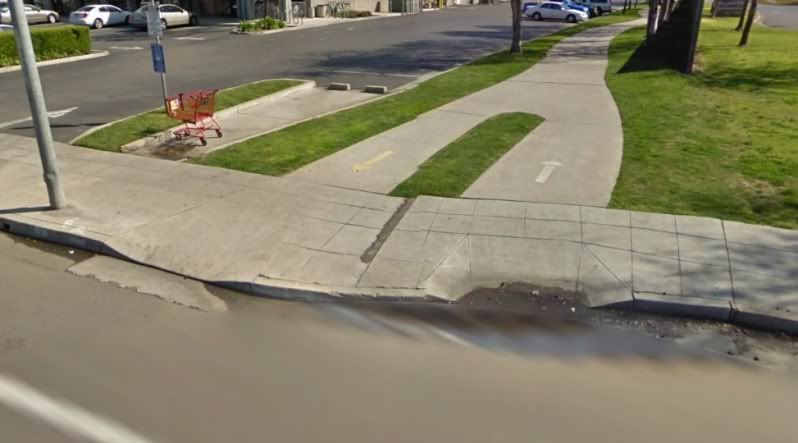 The median was designed for crossing and waiting.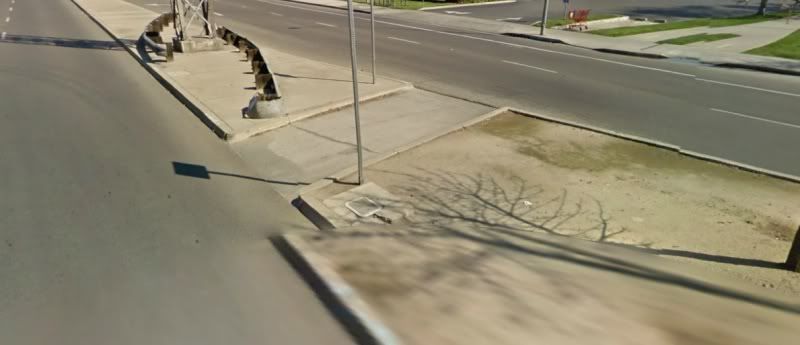 But wait, what's that…?
The city DOES know they've built a bike path. They know because they've taken the time and effort to erect a sign that limits the usability of their path.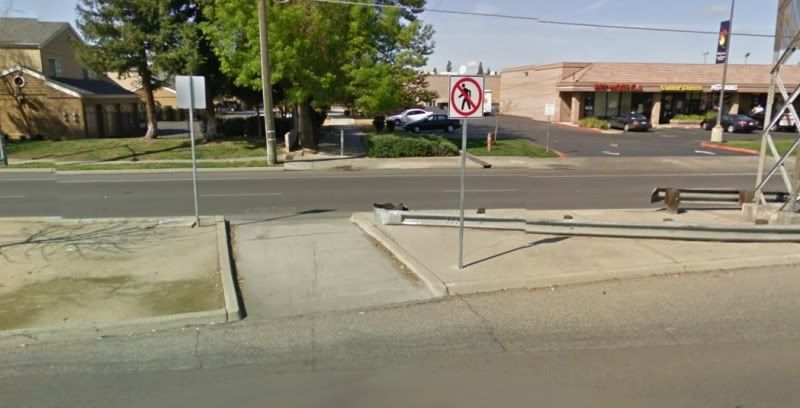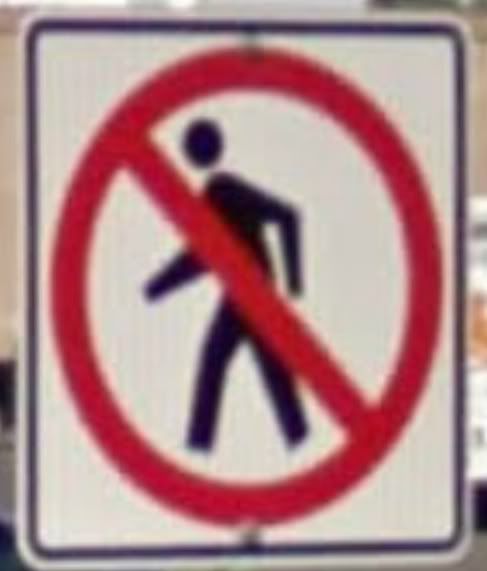 You know what else could have been done with two poles and two signs? In fact, using poles in the exact same position, but simply rotated 90 degrees? I'd say the city knows, because they've done it on a path they're proud about. Same road design, same median design and everything.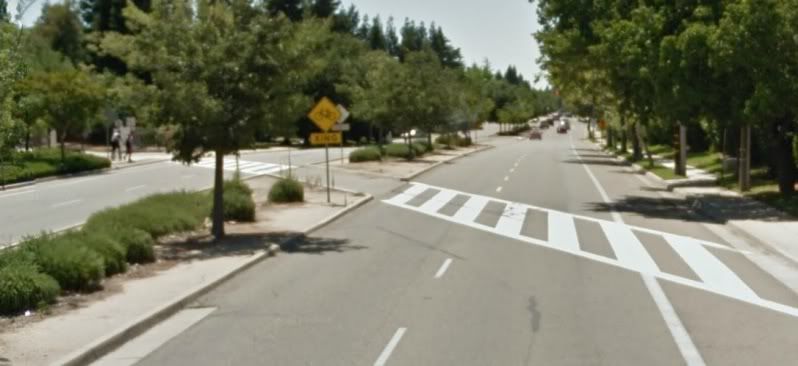 So why go "all out" on the Sugar-Pine trail, and paint a crosswalk and everything, but on the "secret" trail, take the infrastructure you've built….and ban the use of it?
Why is a 5 minute (+ wait time at light) detour ok for pedestrians….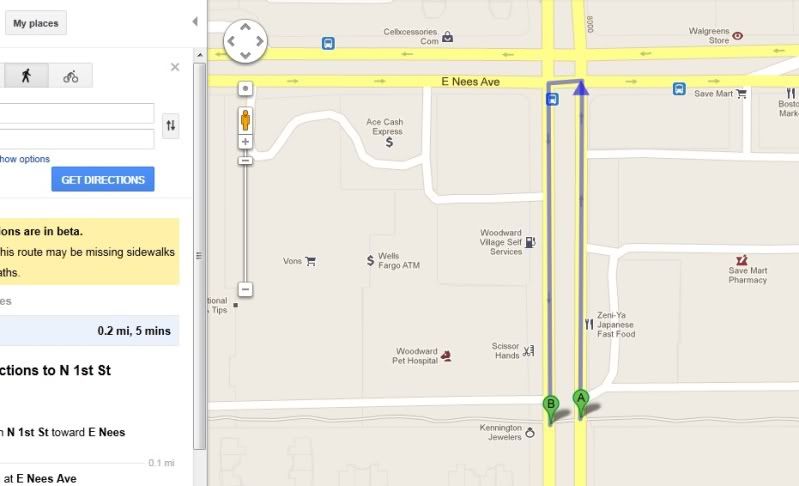 But those in cars aren't expected to have to go to the light, as a convenient turn bay is provided?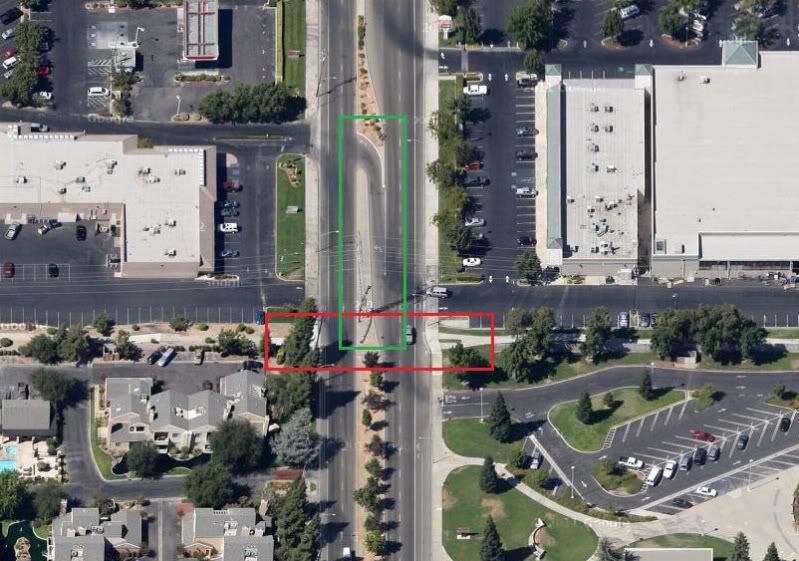 Doesn't make sense.