I was downtown a couple of days ago and stopped by the two Granville (GVurban) construction projects. For those of you outside of Fresno, these small projects are significant because downtown saw no residential construction for a 25 year period ending a few years ago. Since then, there has been some slow progress on new housing downtown, even during the recession.
These projects may be small, but they're better than the empty lots they are replacing, and they bring new hope of redevelopment in the urban core.
Here are the two sites I visited: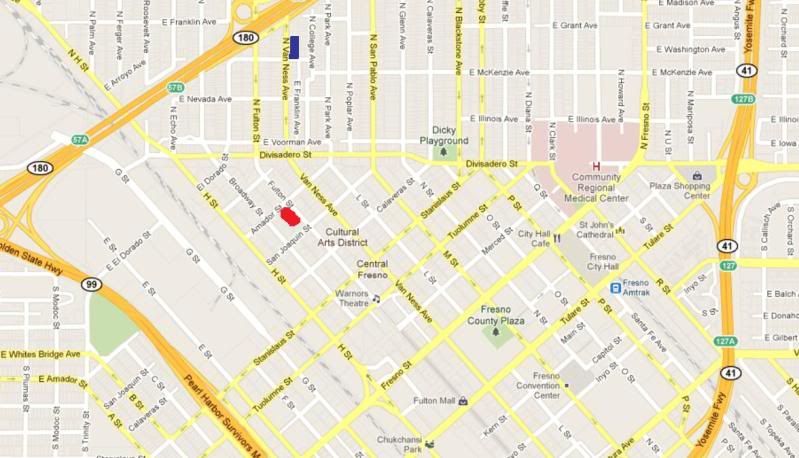 Fulton Village is in red, and the Van Ness Cottages are in blue.
The first is Fulton Village. This project seems to be a couple of months behind schedule, but has entered the final stretch of building.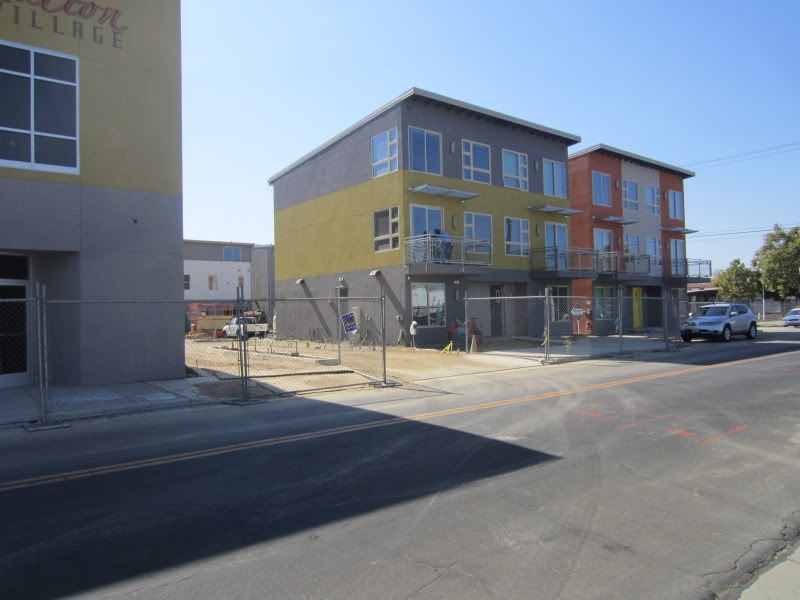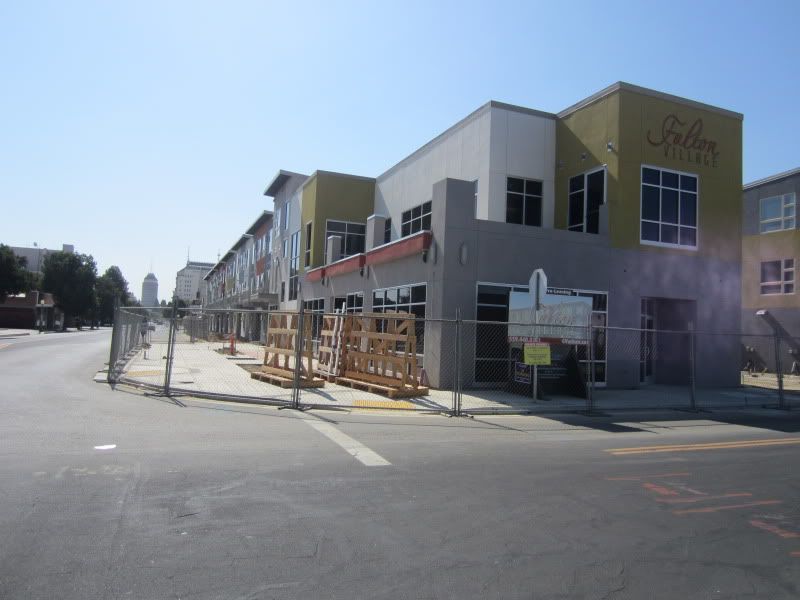 And here are the cottages.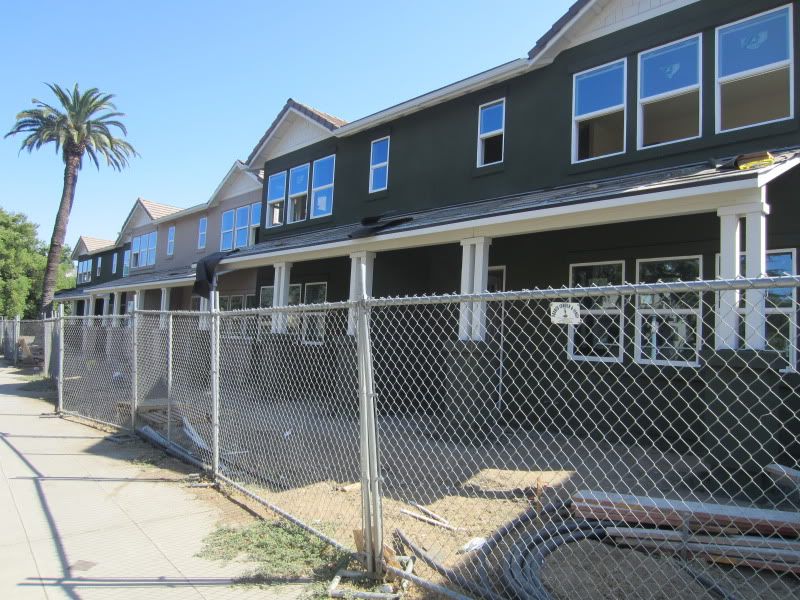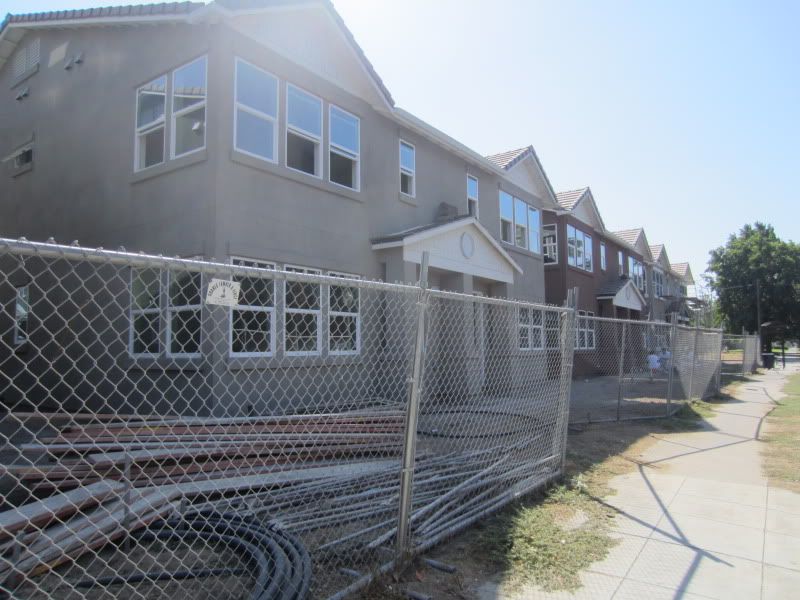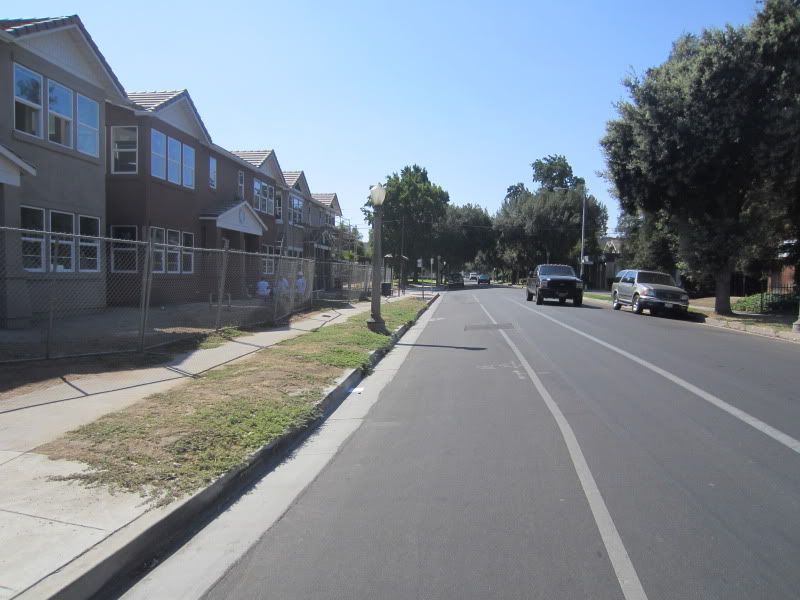 And now some bonus shots!
Abandoned bank (I think) on Fulton Mall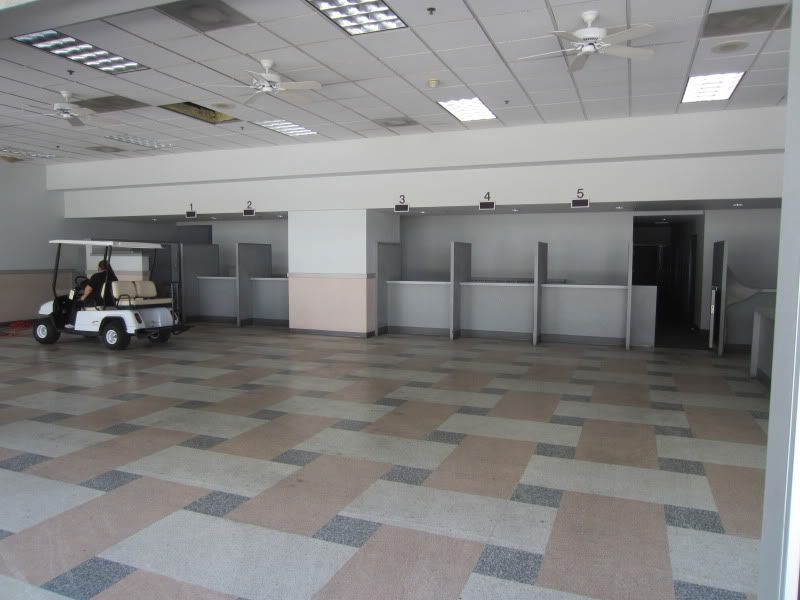 Bankers Ballroom, on Fulton Mall