Short notice, but I'll try to attend. This Friday, the Fulton Corridor plan will be released by the city, so we may get a preview. I guarantee many questions will be about the Fulton Mall, especially after the FBID voted to destroy it.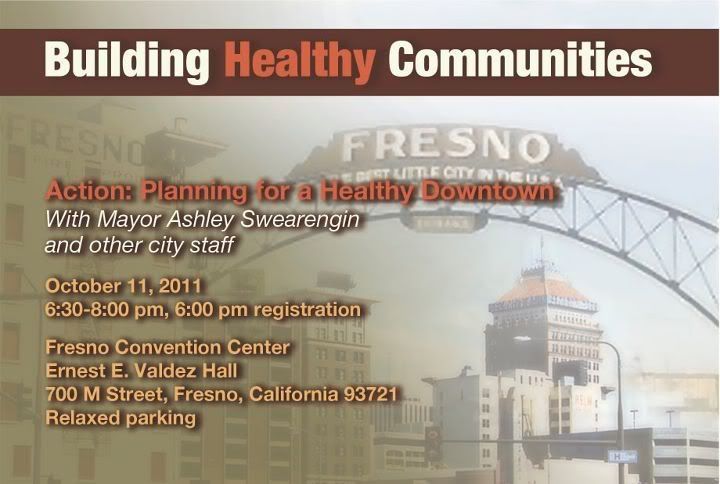 In this time of economic hardship and change, we recognize the importance of being engaged in major decisions impacting the future of the city and their neighborhoods. For this reason, on Tuesday, October 11 from 6:30-8:00 p.m. at the Convention Center there will be an important action meeting with the Mayor, Councilmembers and City staff focused on the city plans for downtown and surrounding neighborhoods.

We want to invite ALL of the BHC partners to this major meeting to discuss the impact these planning processes will make on current and future residents of the City of Fresno with specific focus on the future of downtown and surrounding neighborhoods.
https://www.facebook.com/FresnoBuildingHealthyCommunities
Why is it that flyers always make a point to talk about parking (I'd assume "relaxed" means free, as it is every day after 6pm downtown) but makes no mention of bus service?
Also tonight:
GOP presidential debate on Bloomberg TV (and on their website and the Washington Post Website). That's at 5pm.
At 4pm, US plays a friendly soccer game (Univision) and Mexico plays their own friendly at 6:30pm, also Univision.