This past weekend was the return of the Fresno Urban Sound Experience, or FUSE fest. This music festival aims to accomplish two goals: Highlight local bands, and bring people to downtown venues.
The festival has been held since 2008, and this year has been the largest. It was also my first time visiting. As $20 bought access to every show over two days, I decided it was well worth a trip.
The organizers clustered venues on the two nights. Friday was the south end of downtown, with Saturday being at the north end.
Note: Map shows Karma which dropped out and was replaced by "The Downtown Club" on the same street.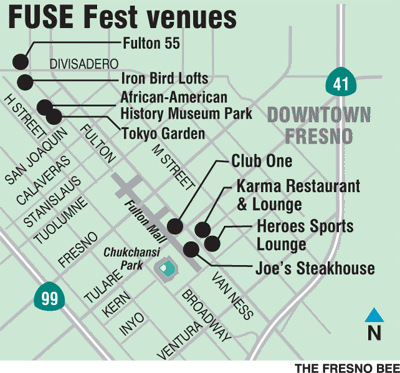 Fresno Bee
The venue choices were good ones. The clusters showed one reason why events like this must be held downtown; nowhere else in Fresno offers so many varied venues in such close proximity, with an easy walk between each one.
Friday
My friend and I arrived at the casino to purchase my wristband. As no bands were playing, we walked to the Downtown Club, a venue I'd never heard of. The venue itself was very nice, but the signage outside was poor and dark, meaning it was hard to find. I'd say for the entire festival it was the one with the least amount of people, possibly because nobody knew where it was. This was a shame, because it was one of the larger locations in a nice atmosphere. Signage should have been placed on Van Ness pointing people that way.
"Achievement House" plays in front of a tiny crowd at 7:30pm on Friday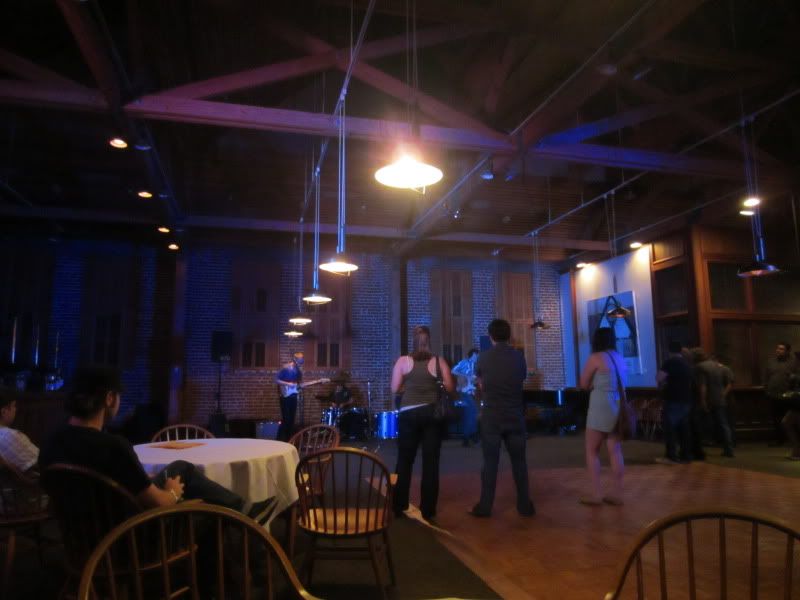 At 8pm we were very hungry, so we walked down a block to Hero's Sports Lounge, a standard sports bar. The music was on the second floor is a sort of mezzanine overhang. Again, signage was poor so my friend sat in a booth without realizing we were supposed to be upstairs.
I enjoyed the food here (giant burger at a good price) but the music was putting us to sleep. Other reviews I've read stated that this venue had the best acts, but the country/folk sounds aren't my idea of a Friday night.
This venue had more people, so we had to take the last table, which didn't offer a view of the stage.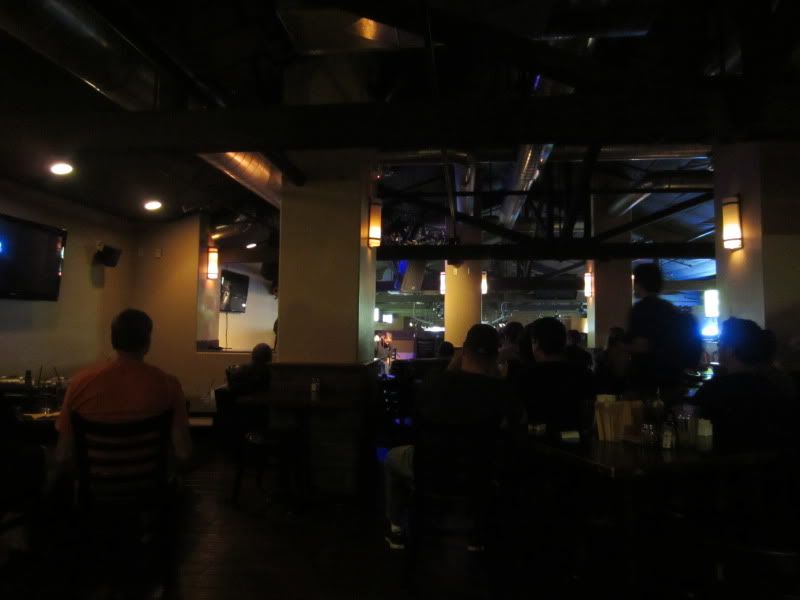 As we finished eating, after listening to "Boxcar Figero" and parts of "Lance Canales & the Flood", we walked across the street to Joe's Steakhouse.
One of the benefits of this kind of festival is that it introduces people to places they didn't know existed. I browsed their menu and I will definitely be stopping by in the future to try their affordable steaks and ribs.
The music itself was in a backroom. Again, a fairly large crowd was here. I thought it was a nice touch that the venue offered a special menu for FUSE fest with prices under $10. Guessing that concert goers are cheap was probably a good call.
"Brian Kenny Fresno" played at 9:30.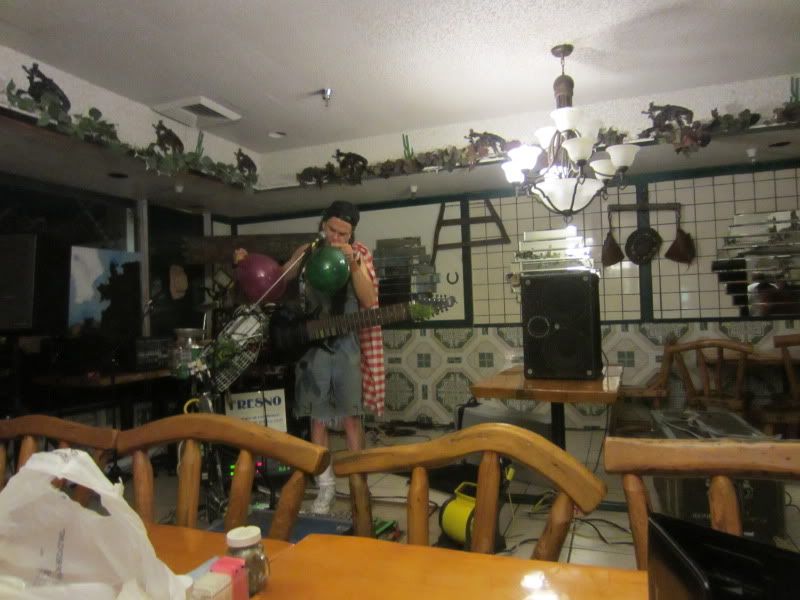 An interesting sound, and very humorous, but again, not the kind of music we were looking for. So we walked back to Club One Casino to see "Fay Wrays" at 10pm. Finally, loud, fast rock. That's more my Friday night.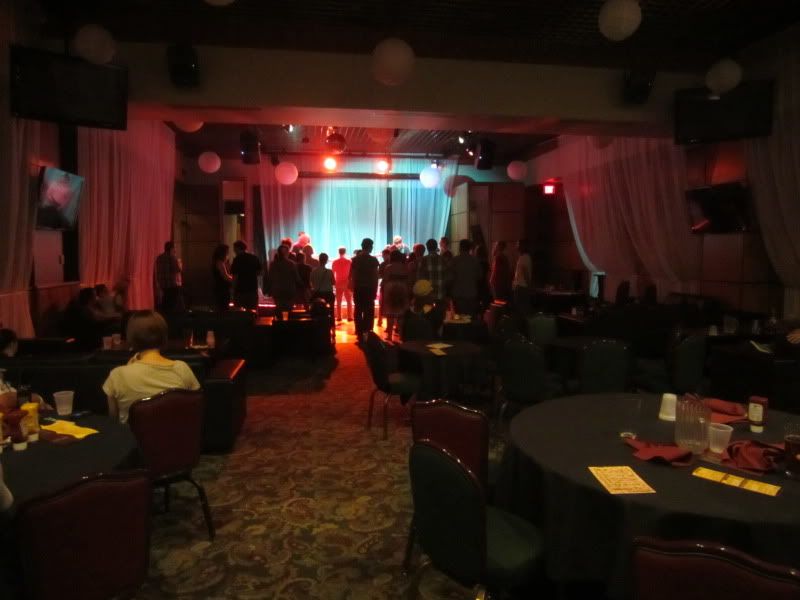 As soon as they were done, back to the Downtown Club to see "Koncrete Rose" at 10:30. They are a rap group. Once again the crowd here was so sparse (3 middle aged ladies) that I didn't even have the heart to take a picture.
We headed back to Club One at 11pm and saw "Quiet Americans", and then again to the Downtown Club for the "dance party" by "Meatball Magic". People finally showed up, but we decided to chill at the bar for a bit.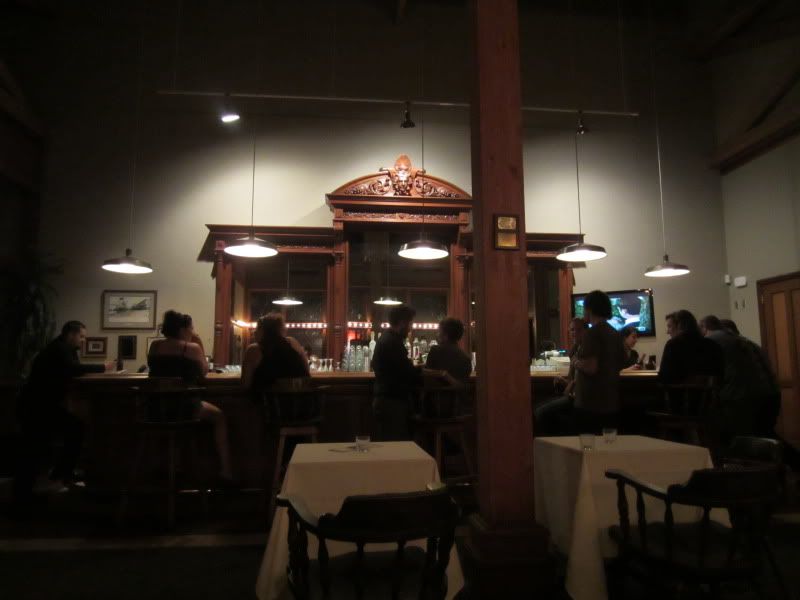 I had an enjoyable Friday. I was worried about the attendance numbers because it appeared that everyone there was either in a band or a friend of a band member.
Fresno is not a small city. We have Fresno State. Fresno City College and Fresno Pacific, and yet apparently none of those students could be bothered to head downtown on a Friday night. What better things are there to do….?
Saturday
Note: Pictures of Saturday bands are found at the bottom of this entry as to not clutter the front page too much. All mentioned groups have a picture at the end.
We arrived at 6pm to see the "Kevin Hill Blowout" perform at the African American Museum. The stage was actually outside in a very pleasant grassy area, and the weather was perfect.
6:30 saw us a block away outside the Iron Bird lofts. I thought the stage would be inside the Iron Bird Cafe, but that space went unused.
Already I was enjoying the music more than Friday, because they were music genres I preferred. I wish the organizers had listed the genre of each group on the schedule to help us plan.
At 7pm we walked over to Fulton 55. I had been to this venue once before to see a lecture, but this was my first time seeing music there. Fulton 55 was by far the most crowded of the venues up to this point, with a sizable crowd. Also, as a real concert venue, it had the best setup for a concert.
We went upstairs to see "Irie Sun" on the bottom stage, and then "Heather and Joe" at the coffeehouse stage.
At 7:45, we went back to the Iron Bird to see "It'll grow back" and then onwards to the museum for "Azazel" at 8pm.
While the music was better (for my tastes) on Saturday, there was one major problem…no food! The event page had promised a taco truck, but no truck arrived. The Dusty Buns truck drove by but did not stop, I wonder where it was going?
A small hotdog stand was outside the museum, and I purchased some chips, but we were looking for real food.
The Friday venues offered menus, but none on Saturday night. Again, another missed opportunity for the mostly closed, but apparently sometimes open Iron Bird Cafe.
At 8:30 we listened to "Nilo Smeads" outside the Iron Bird, and then headed back to Fulton 55 for "Let's Go Bowling" at 9pm. At 9:30, "Suicide Lounge" came out on the coffee shop stage. Poplord then began playing downstairs, but the hunger was too much, and we had to leave.
As the Tokyo Garden was holding the "after party" at 10pm, and as it was now 10:10, we walked over there hoping for food and music. Alas, their kitchen closed at 9 (Fresno!). Being after 10pm, we didn't know what would be open that wasn't a fast food chain, so we left FUSE to hit the Casino for a meal.
Pleasantly surprised by the quality.
After eating, we went back to Tokyo Garden for the 11pm, 12am and 1am bands. At 11pm, the venue was PACKED, but by 1:30am, very few people remained.
It was a fun festival, with a few organizational issues that should easily be ironed out. I'd suggest to the organizers that they try some more promotion at Fresno State next year. $2 off for students…? Something to get more people downtown to see the bands and visit the venues.
They did get the sound right, and the venues right, and that's what matters most. Now they just need to work on making sure more people get to experience it.
Some more pictures if you click this little button thing here
"Kevin Hill Blowout"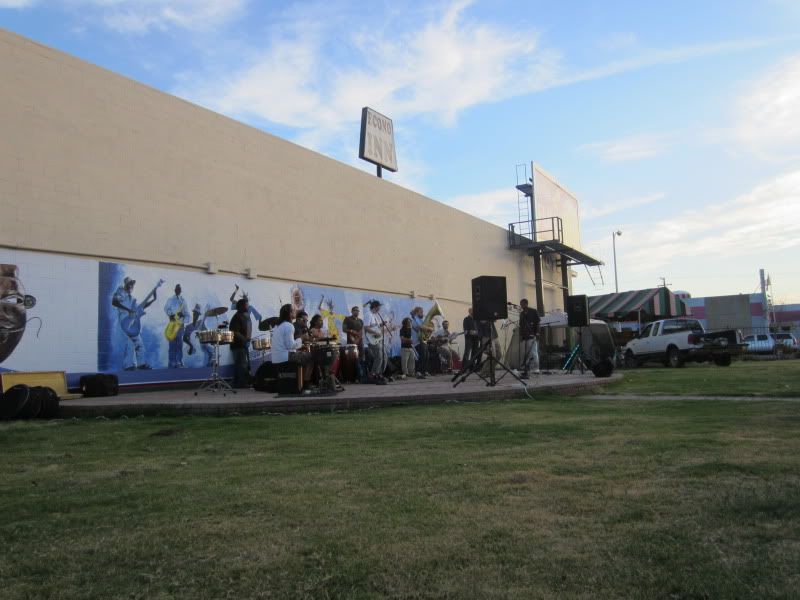 "Fast Car"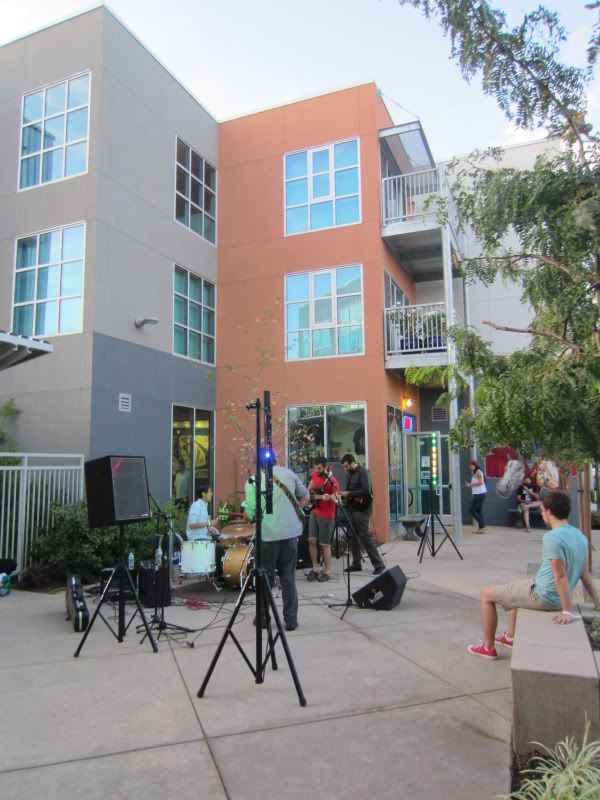 The Iron Bird Lofts exterior art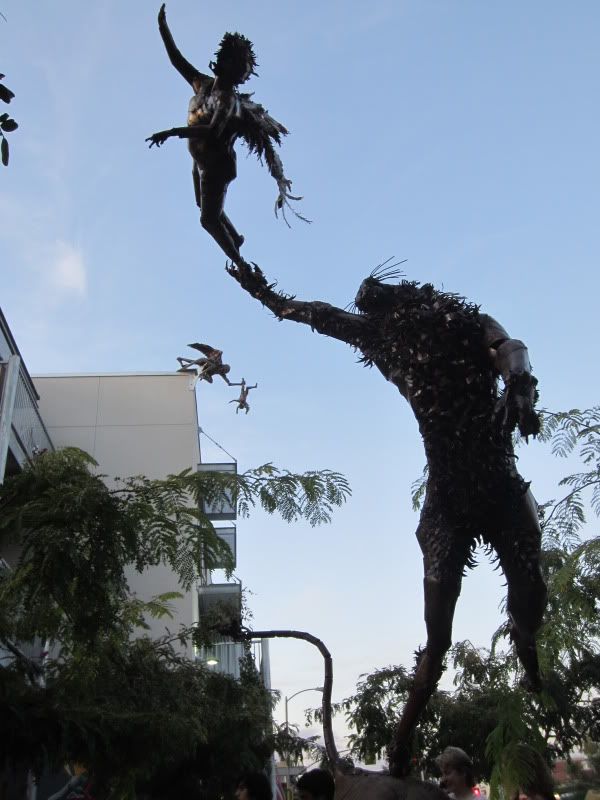 "Irie Sun"

"Heather and Joe"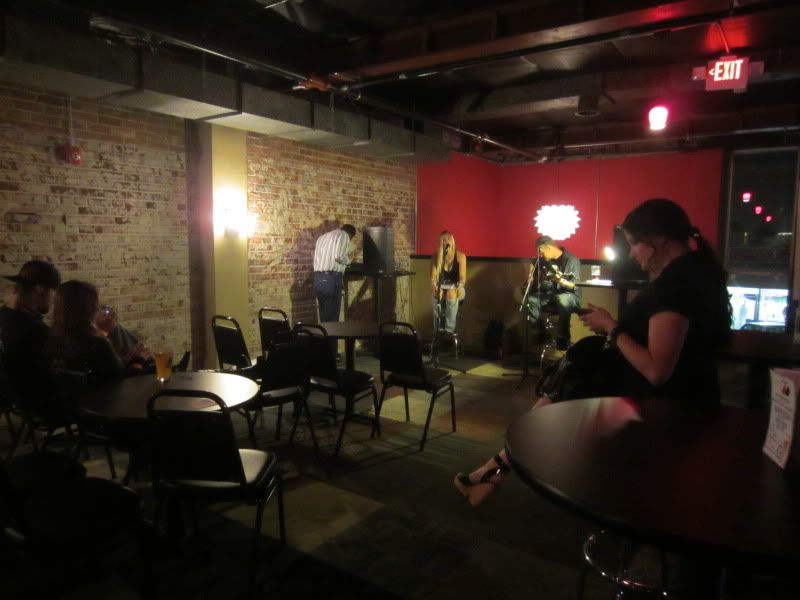 "It'll grow back"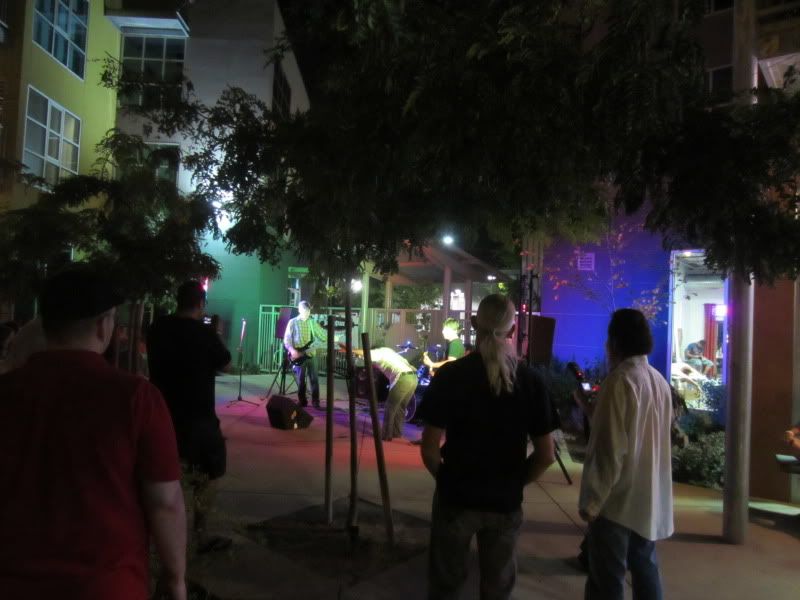 "Azazel"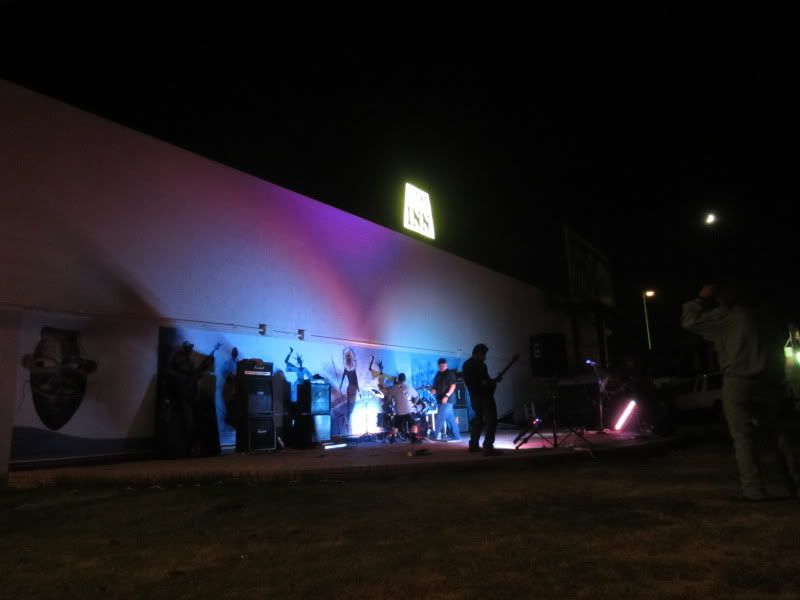 "Nilo Smeads"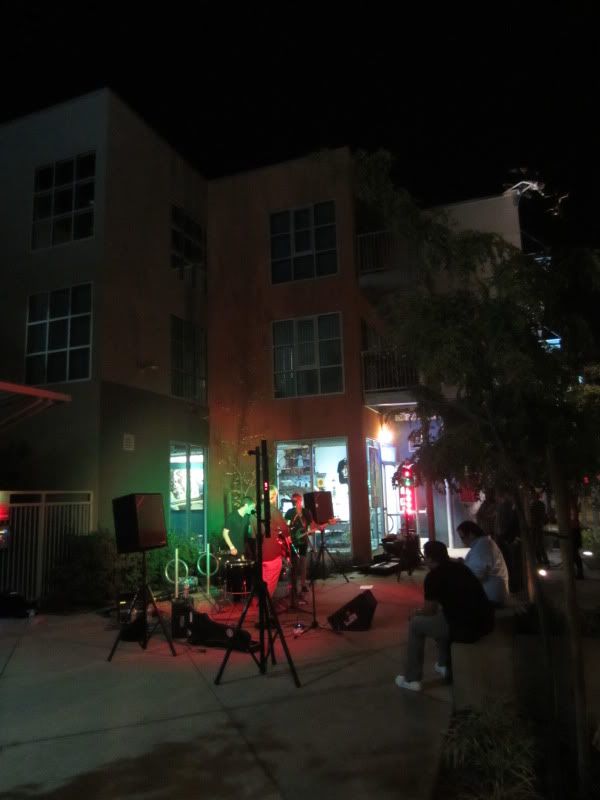 "Let's Go Bowling"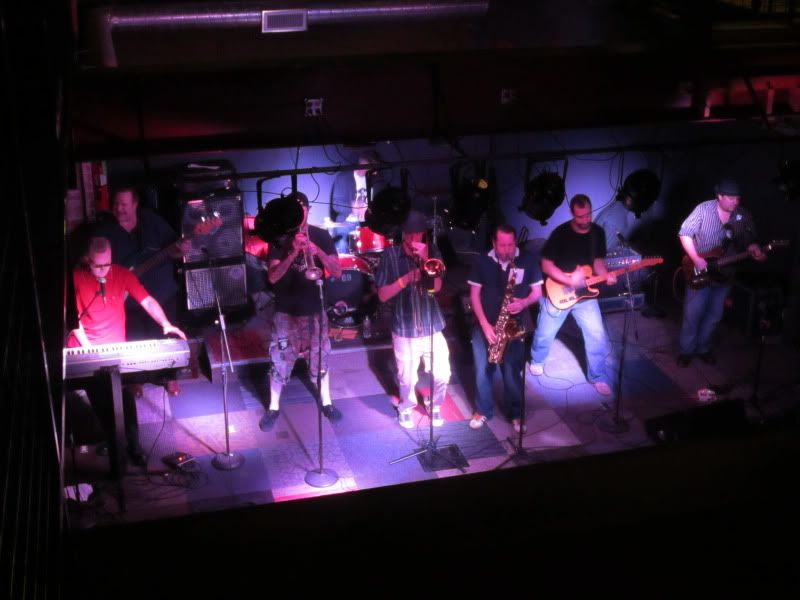 "Suicide Lounge"
Not Pictured
"Poplord"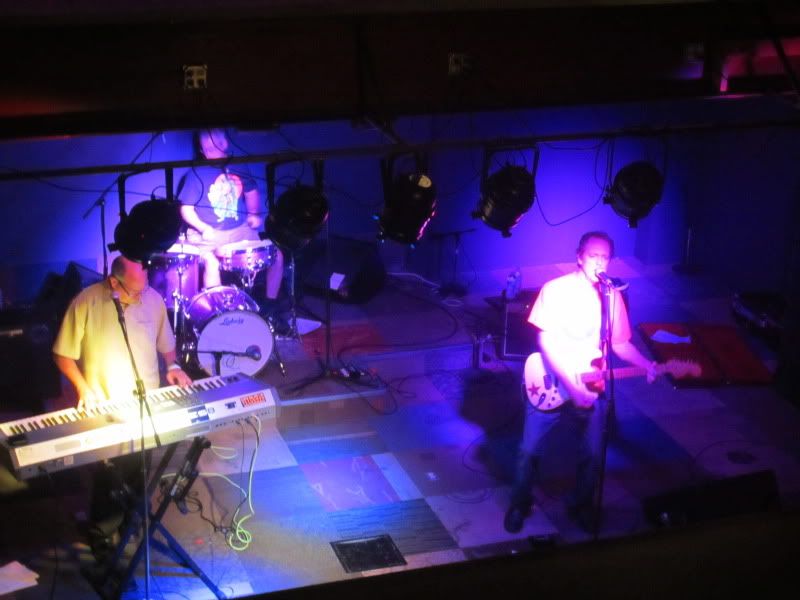 "Blake Jones and the Trike Shop"

"Sunburns"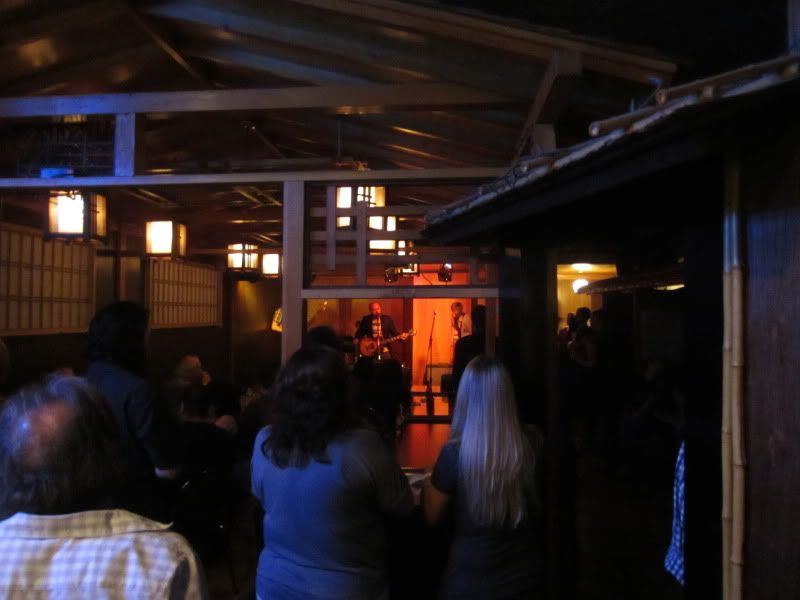 "The Backstabbers"