A couple of weeks ago, I attended a forum downtown about development in south Fresno. The mayor of Fresno, Ashley Swearengin, spoke.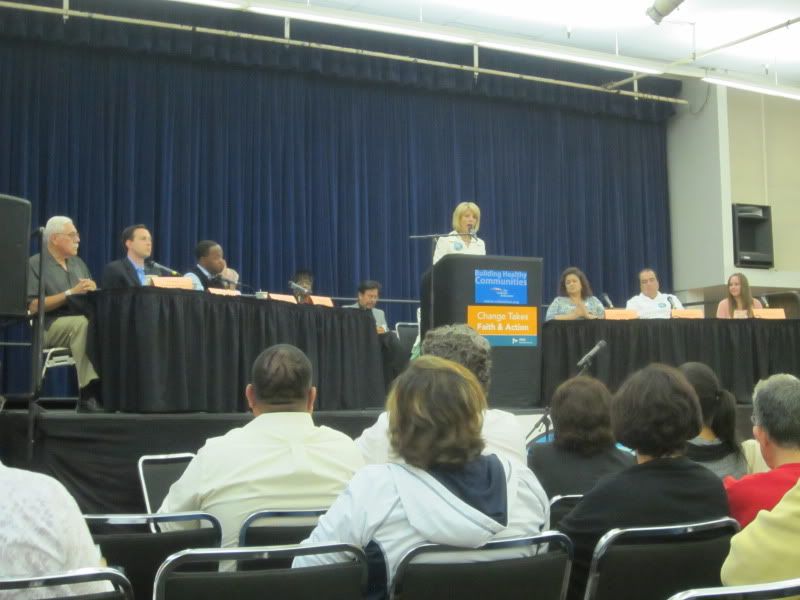 Unfortunately, we had to sit and wait because the mayor was late. Honestly, it's not a big deal, we only had to wait around 10 minutes, and other speakers were given the opportunity to "cut in line" and say their part first.
My concern was the excuse given by the speaker.
"Apparently she is circling the block trying to find a parking spot, I'm sure you all understand."
Actually, no. The vast majority of those in attendance were lower income hispanic or asian immigrants concerned about their neighborhood. I'd bet a large percentage took the bus to get to this event.
I drove. But it blew my mind that the speaker could stand in front of 400+ people and suggest that finding parking was hard. You see, the event was held in the convention center complex. Like most convention centers, an enormous parking garage was built for the demand. And like every other garage downtown, it is free after 6pm and all day on weekends. This even was held at 7pm.
You'd think the speaker of an event focused on downtown development would sort of know this.
The garage is pretty much attached to the room where the event was held.
In red, Valdez Hall. Does parking appear to be scarce? Remember, every spot you see in this picture is free after 6pm.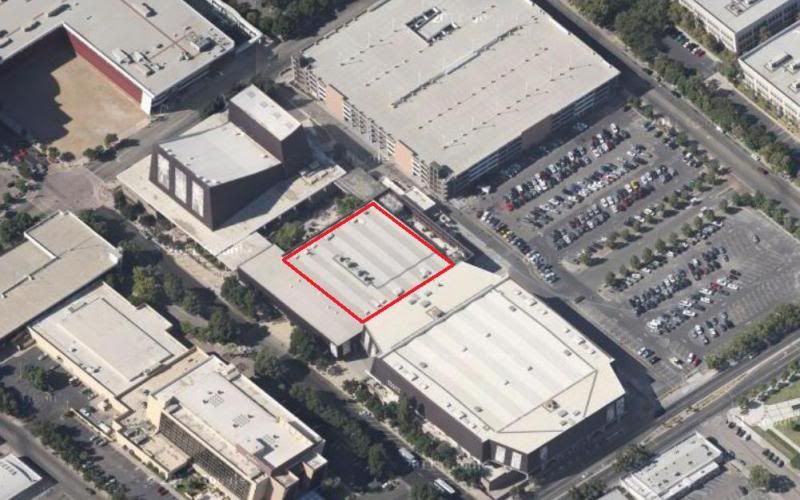 The massive garage is almost literally attached to the hall.
And it has 1,565 parking spots.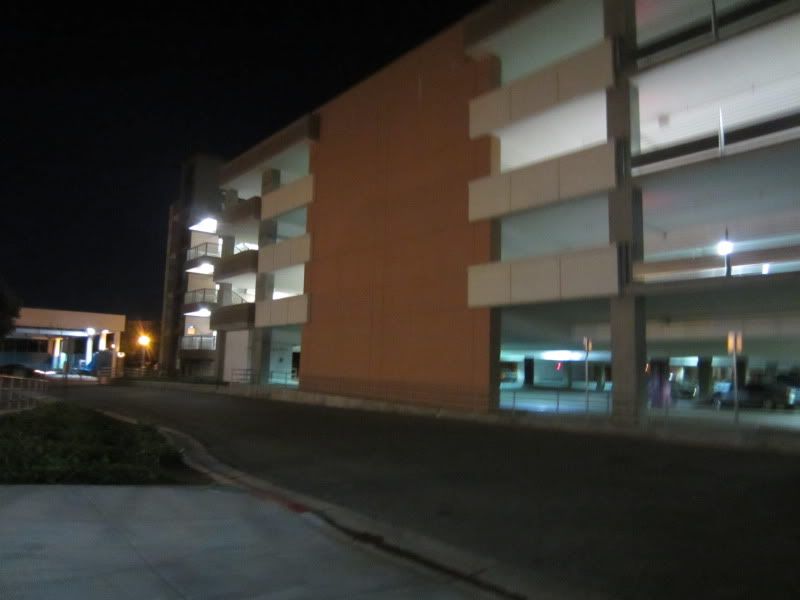 Parking was not scarce. I decided to explore the 2nd floor. The ground floor had some cars. The second floor…?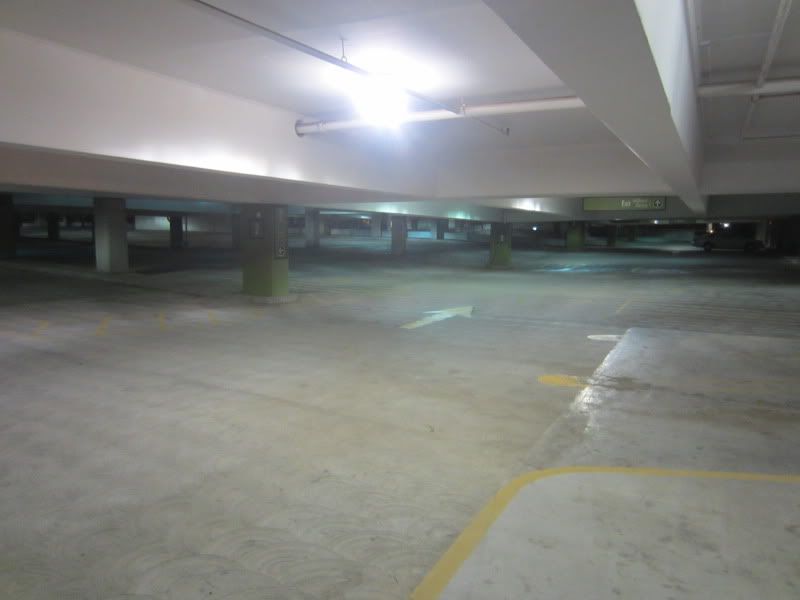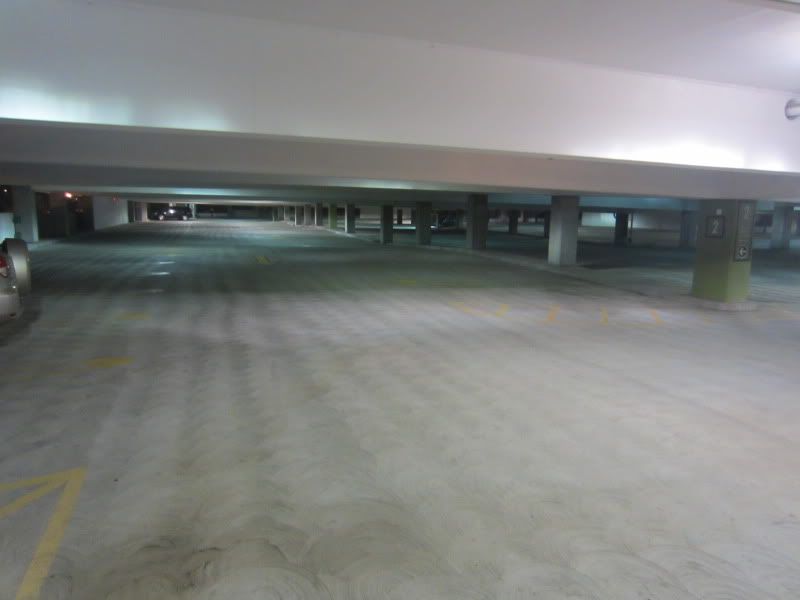 I'd assume the 3rd floor, 4th floor, and roof were just as….crowded.
I really don't understand why the myth of "parking is hard downtown" continues to exist. It's so far removed from reality, it almost seems like a joke sometimes.
And it's frustrating that members of the government continue to distribute this myth. Have people really been so conditioned by 12 acres of surface parking in front of their destination that locating it anywhere else is just too damn confusing?