Quick look at interesting walk/bike/transit related stuff going on in Fresno this weekend.
Tonight:
Arthop meets Jazzhop for the very first time. Enjoy art, music and food at local businesses downtown and in the Tower District. Walk between venues to get the best experience.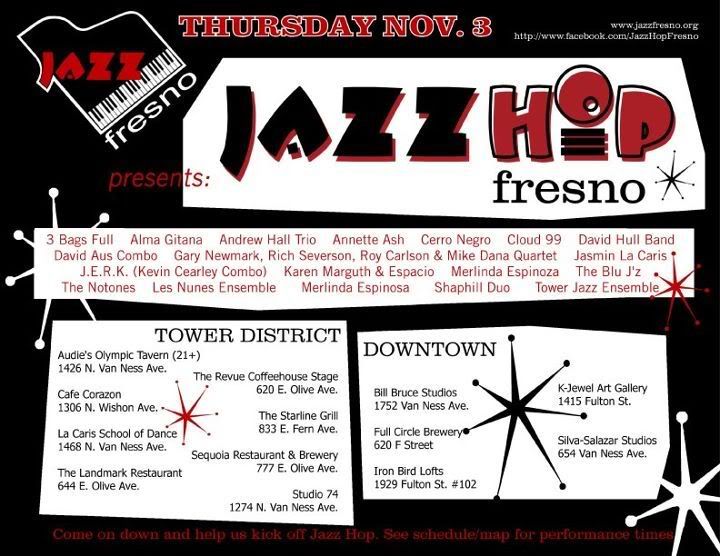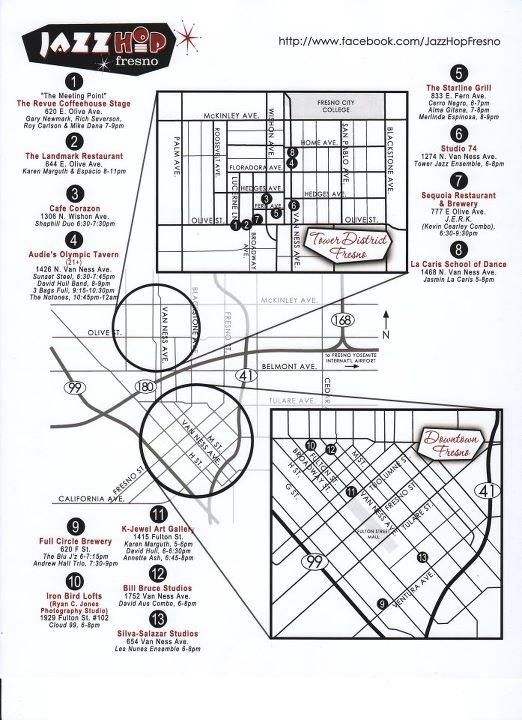 See the very large version of this map in this PDf file:
MAP
Not mentioned in the ads or map is the grand opening of "Biz-werx" featuring art and food, not no music. Thats at Fulton and Calaveras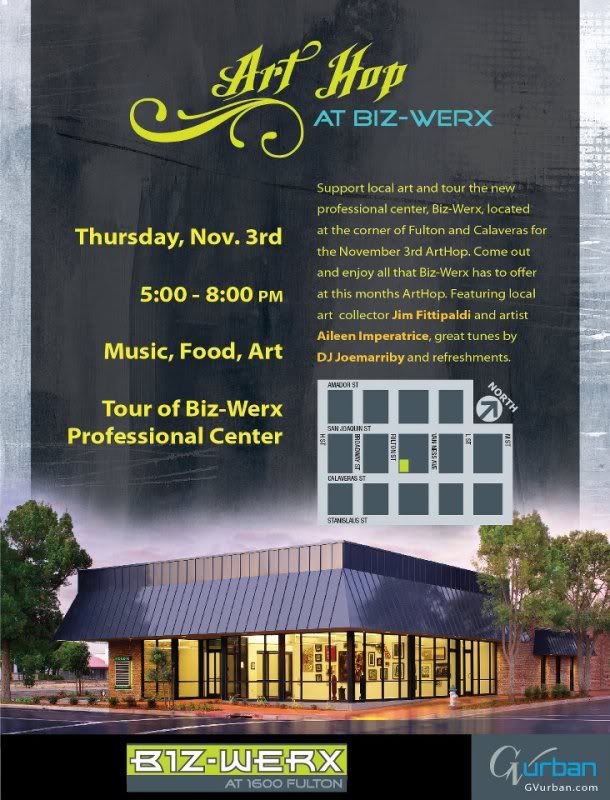 Tuesday November 8th
Put on your advocacy shoes because there are two important meetings that will shape the future of Fresno. Click to read more!