Besides expanding their transit system, via the Metrobus system and a brand new subway line which is currently in the final stages of construction, Mexico City has embarked on some highway expansion, but on a vertical scale.
Known as the second floor of the Periférico (ring road), this new structure towers above the existing 6 lane freeway. Access points are limited, giving the new highway an express characteristic. Supposedly, once it's all done, the upper level may be tolled.
Here are pictures from last week of the extension of the 2nd level.
We started in the far south of the city, heading north. You can see how progress is completed in stages.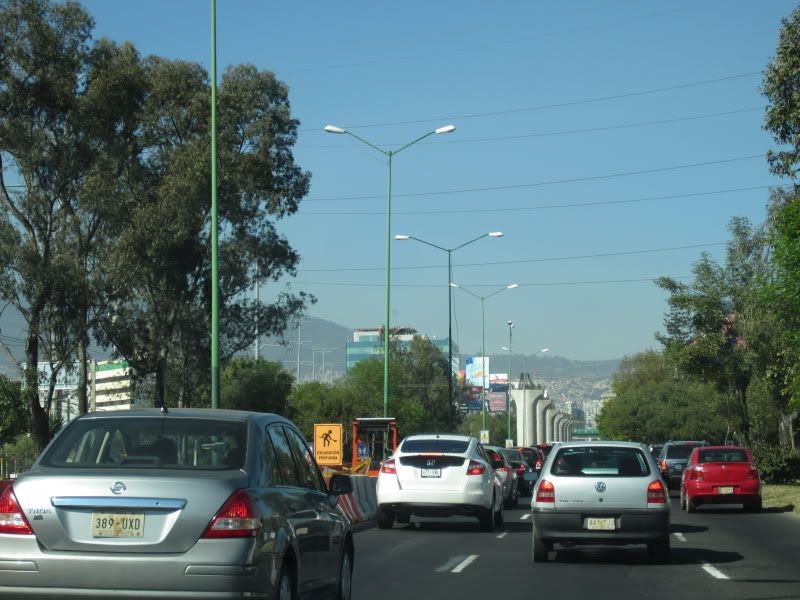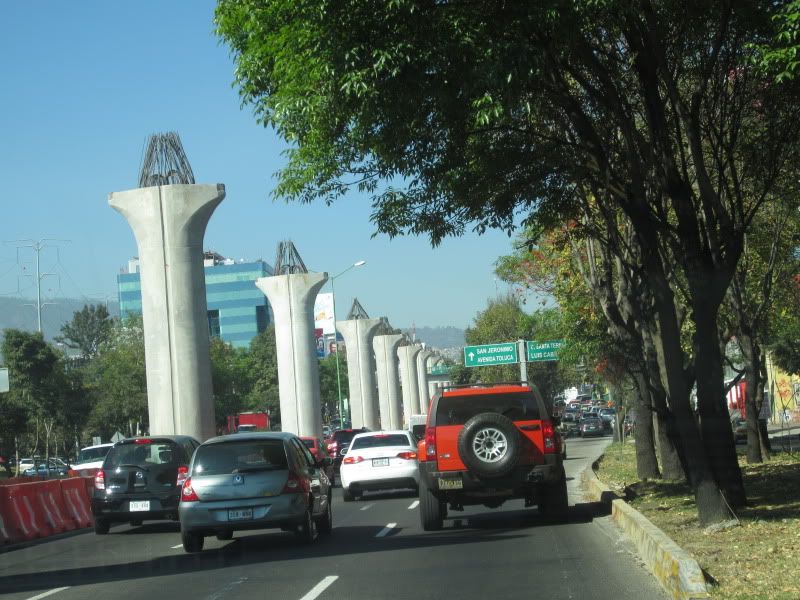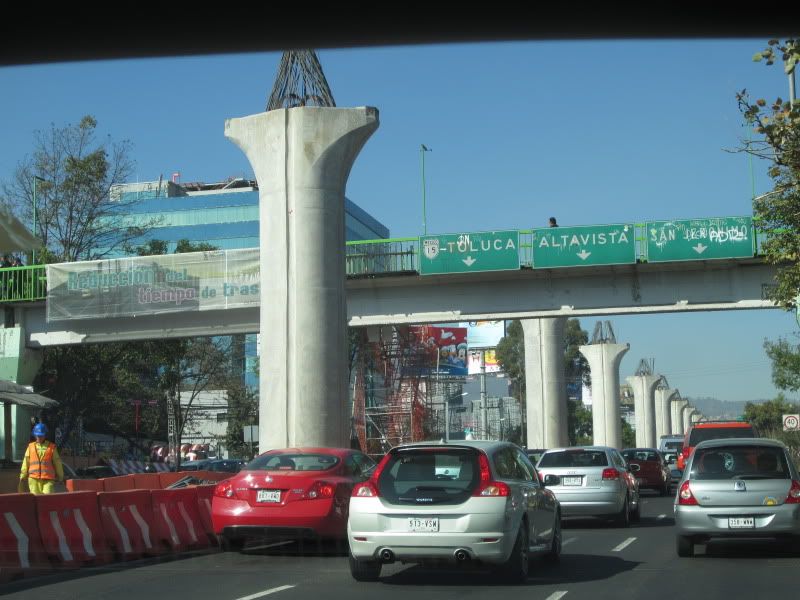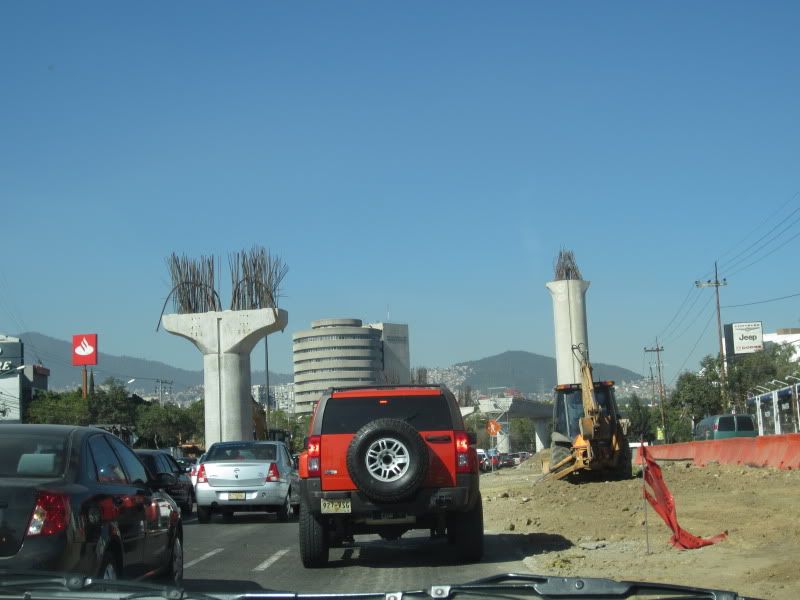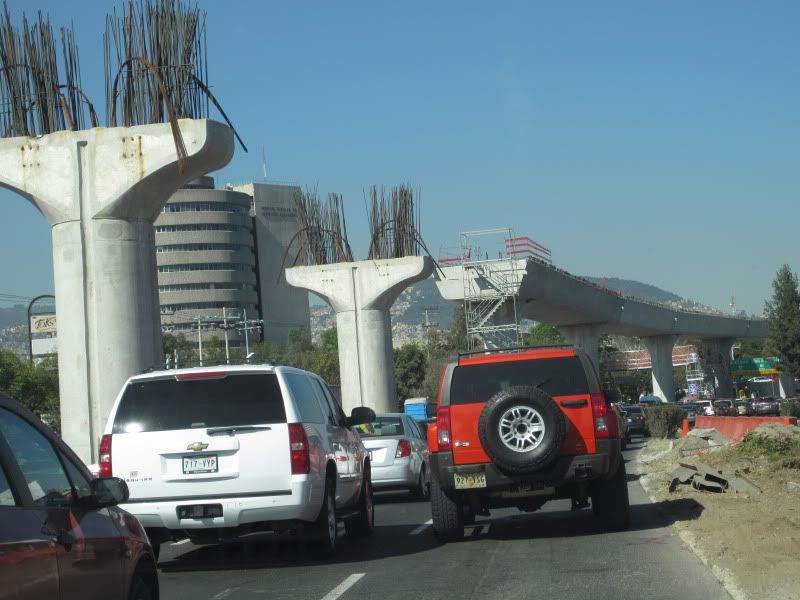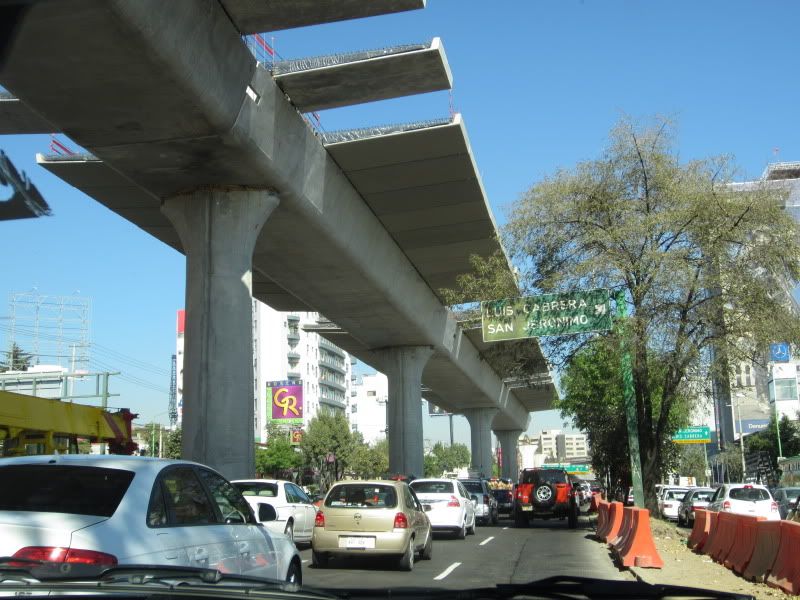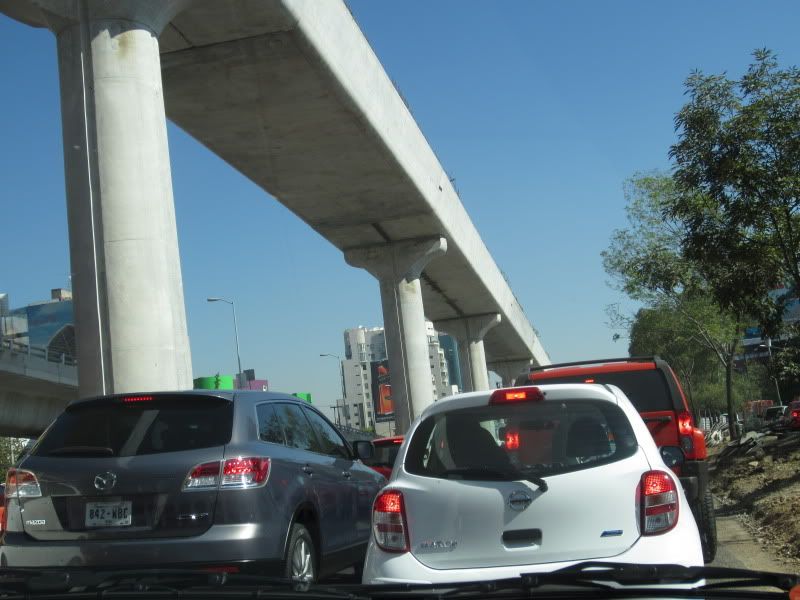 An old pedestrian crossing is being demolished. Up ahead, a new one is being built which is handicap accessible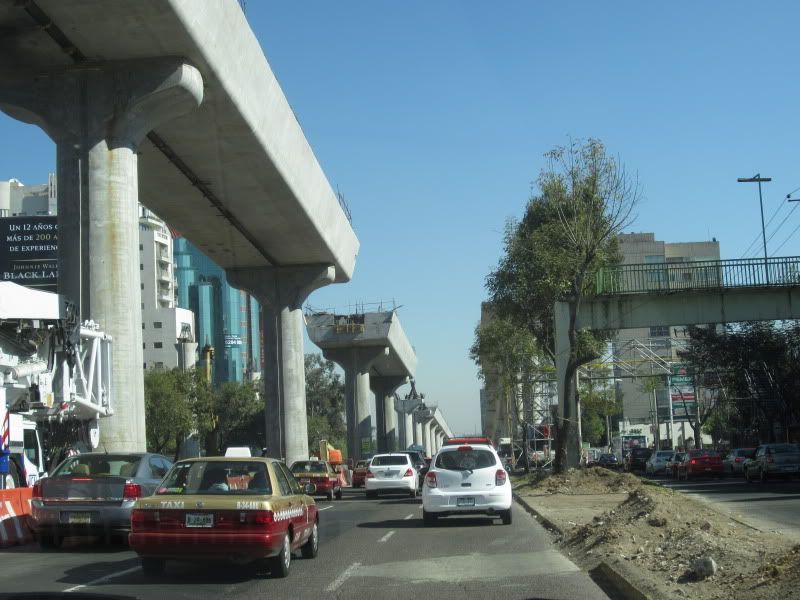 Here we approach the existing 2 story structure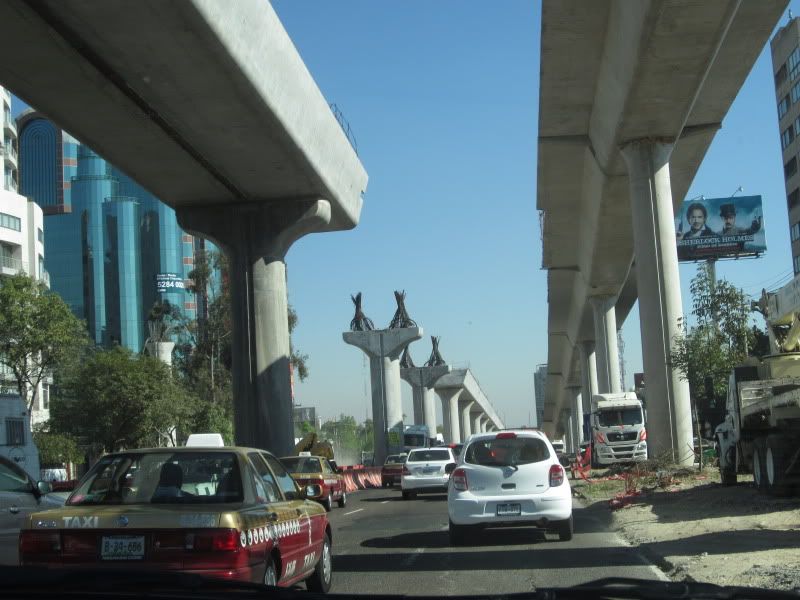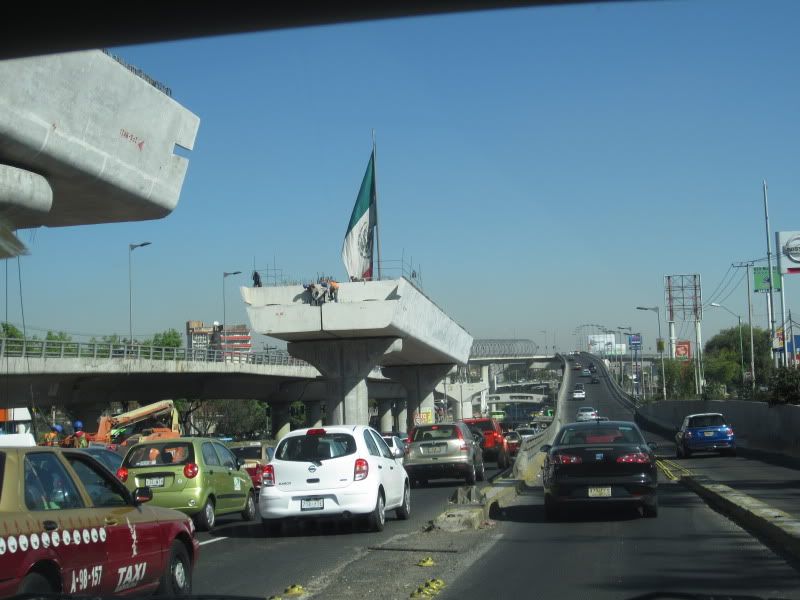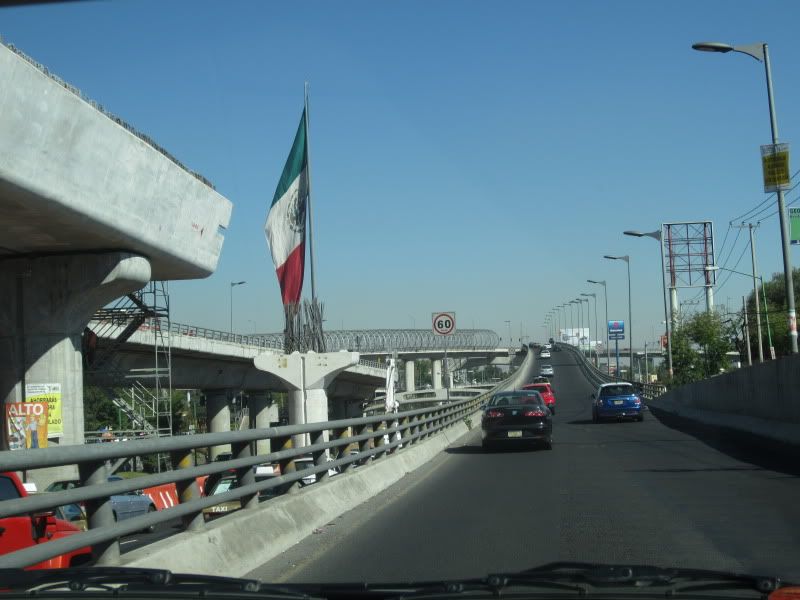 Now we're on top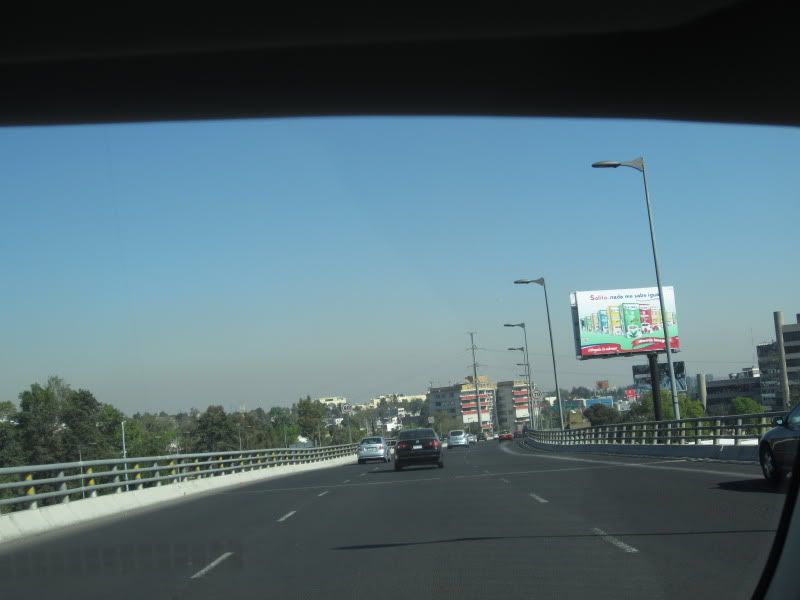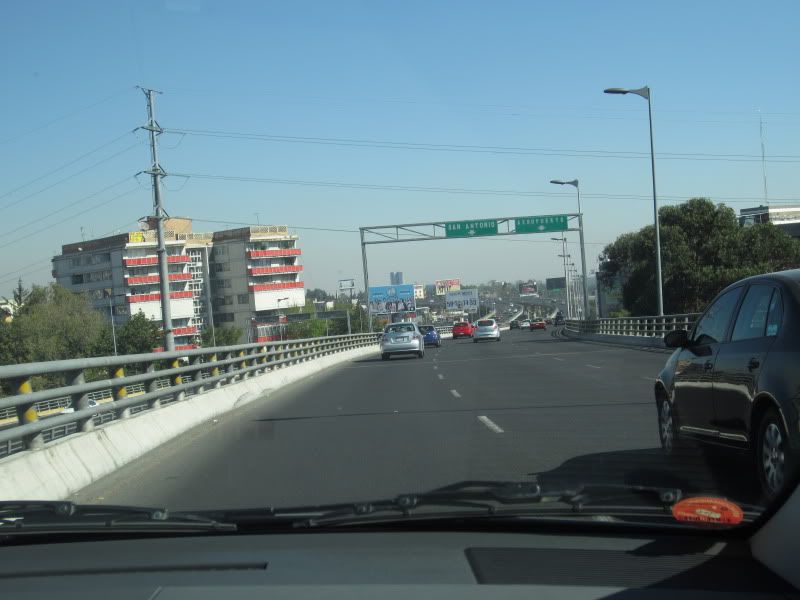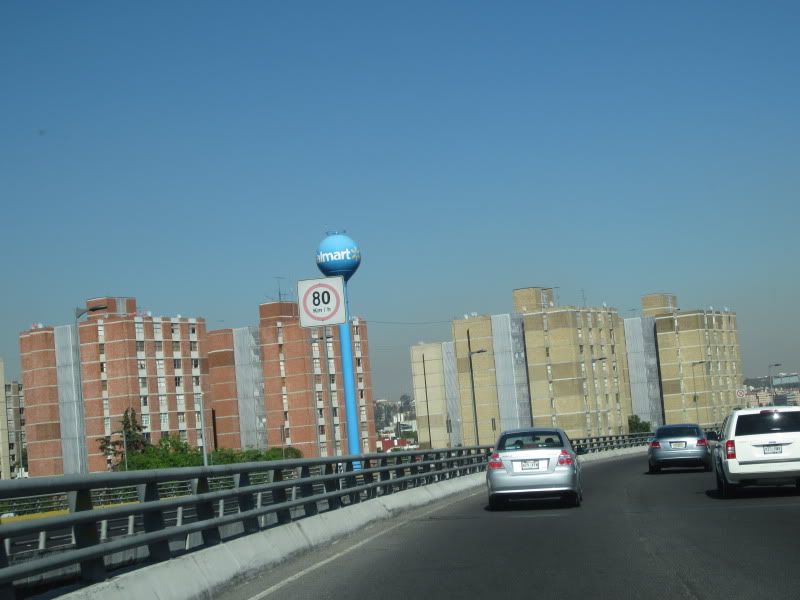 Speed camera. Unlike american highways, the new structure has curves which do not allow very fast speeds.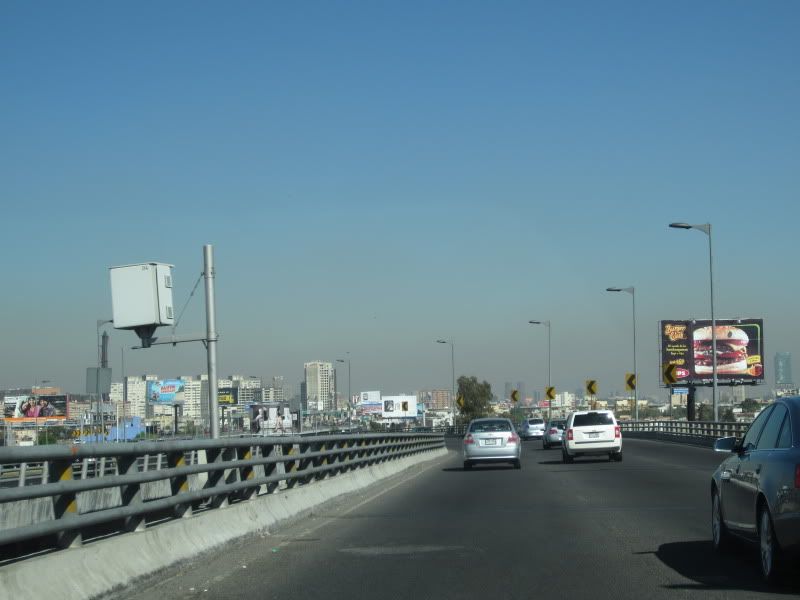 And an off-ramp closer to downtown