I've previously talked about how a few streets in the Fresno area have a long running tradition in which the entire street, or neighborhood, tries to outdo each other by lighting up every home with an explosion of holiday lighting and decorations.
On Christmas Day, I did a last minute visit to the three areas described in this Fresno Bee article at 8:30pm.
Cindy Lane / Wawona Estates
Not to be confused with Candy Lane, which apparently is not worth visiting anymore.
This is the most modern development, so property sizes are small, even with large homes. This means that homes are closer together, so the lighting displays appear more continuous. Further, homes are closer to the street. I'd estimate that over 80% of homes had decorated and lit up, and most went all out, with thousands of lights, figures, signs and more. It helps that the homes are in a very affluent area.
Unfortunately, because it is a modern subdivision, the series of cul-de-sacs are neither driver or pedestrian friendly (no sidewalks). It is a more recent event, so it is the less popular (well known), meaning traffic isn't bad. However, if it does become too popular, it will be a hassle to navigate. That being said, it is well worth a visit.
Huntington Boulevard / Candlelight Christmas
Major fail. Either something has gone terribly wrong to the mile long stretch of old homes, or they've decided that 9:15pm on Christmas Day is not worthy of having lights on. We saw maybe 5 houses with decorations, all pretty simple. The 2010 Bee article notes that almost 120 houses decorate, which is not what we experienced this year at all. There were a few other cars (and no pedestrians, but one cyclists) cruising the street, and a single cop car parked at one end. Sort of depressing.
Van Ness / Christmas Tree Lane
We arrived at 9:405pm, knowing that they begin turning off lights at 10pm. At the beginning of the stretch, near Shields, there was little traffic, although it was heavy (and very slow) by the Shaw exit, which we reached at 10:20pm (most lights were still on). Christmas Tree Lane has always been about the giant trees, and not the homes, as most are actually hidden behind thick vegetation, and set well back. While the tree decoration was quite nice, I do seem to remember more and better decorating from my childhood 10-15 years ago. It is still the most popular destination, with lots of police work (Van Ness has limited access points and becomes one way during the scheduled lighting times). You need patience when visiting Christmas Street lane, and I still think it would be best served as a bike/ped stroll on most days, as the traffic can make the visit unpleasant, as it is difficult to "bail out" when you want to, or to set your own pace.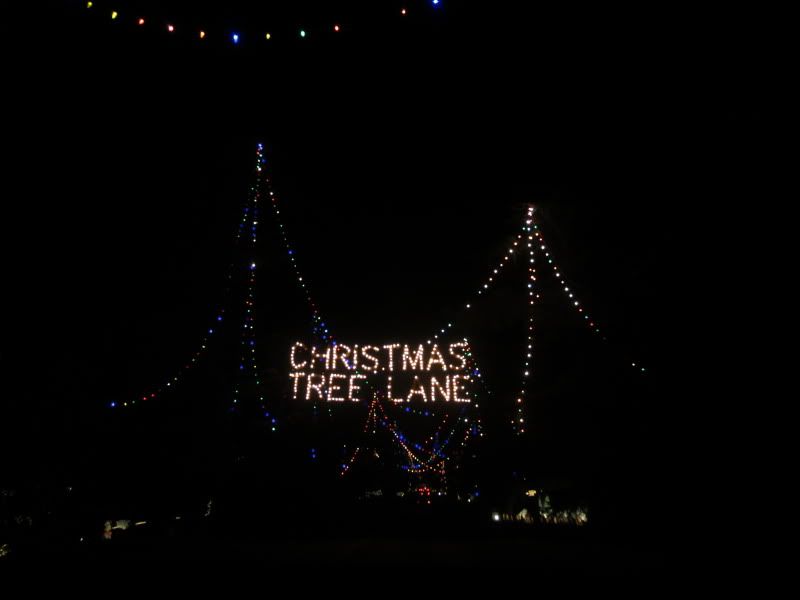 This week: Pictures from Mexico, mostly infrastructure. Metrobus, Periferico and more