Jarrett Walker of Human Transit today posted about an aspect of the San Francisco cable car system that troubled him.
The gist of his post was about the way in which the cable cars do not have stations, but they stop in the middle of the road, and passengers cross an active lane of traffic to board. What's even more interesting is that because of the hills, many of the "stops" are smack in the middle of an intersection.
Jarrett was concerned that during said stop, traffic on the road the cable car is using is given a green light, even though passengers are alighting in the middle of the lane. While state law makes it clear that passing a cable car when stopped is illegal, he is concerned about the mixed message the giant green signal gives.
In the picture he used, a passenger is clearly hanging out in the middle of an intersection, while cars have green. A small sign, on the top right by the street name, reminds motorists of their duty to stop and remain stopped until the cable car is moving again.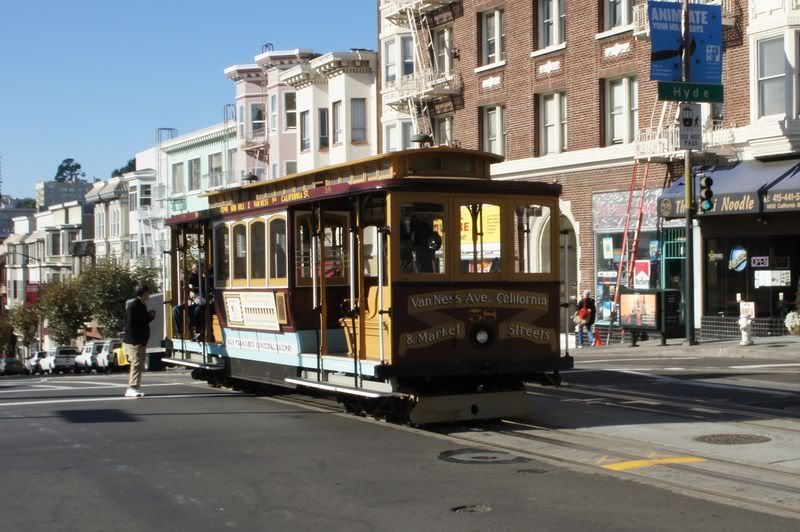 Source
Walker thinks it's failed technology.
I think it's wonderful.
The fact that we are entering 2012, and the cable car system hasn't been dumbed down by complaints and lawsuits and such is truly magical.
Passengers, many times drunk, are still allowed to step on the side of the vehicle, grab a pole, and lean out, with traffic whizzing inches away.
Motorists, in cars, SUVs, trucks and such are still allowed to barrel down road inches away from dozens of unprotected bodies in an open car.
Carnage? No, not really, even though SF is a difficult place to drive in, and there are many tourists.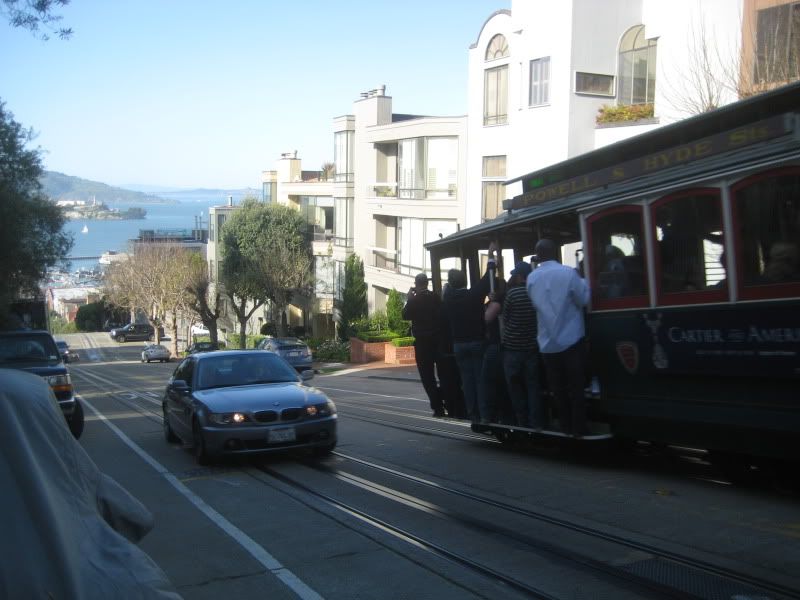 Passengers must hop on and off in the middle of intersections, many with poor sight lines.
CHAOS….and yet almost no collisions. We were at this stop sign for quite some time.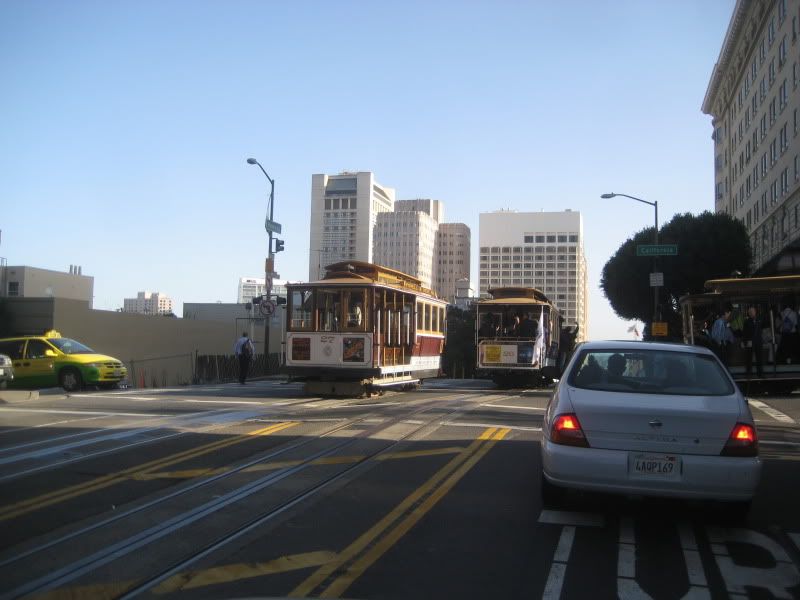 Motorists may approach a 4-way stop and have to remain stopped because in many cases, cable cars are exempt from stopping and can barrel on through, even if they arrive later.
Stop signs are for chumps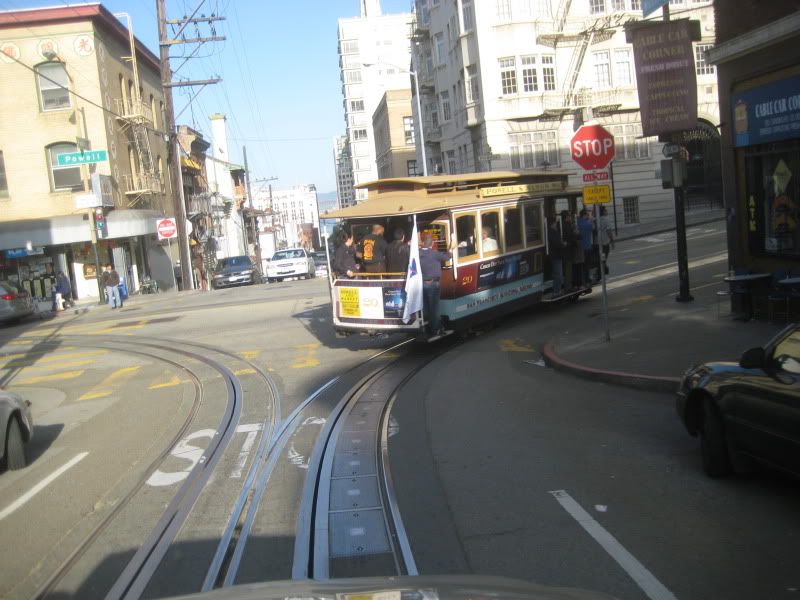 It's truly magical to see this system work so well today, in a society that sues whoever and whenever, and government agencies so terrified of liability issues that they spend all they can bubble wrapping everything.
In some cities, buses now talk to people on sidewalks, reminding them to not step onto the road. In other cities, to cross a light rail line, passengers must open a gate, under flashing lights and whistling bells. In other cities, rail lines see multiple stop signs and even 3mph speed limits, just in case.
But in San Francisco, home of the nanny state, cable cars still roam, free of visible but unnecessary safety "features" and precautions.
And it is magical.