In this blog, I frequently discuss effort to revitalize downtown and south Fresno. While I focus on the new residential buildings and such, it's important to look at the people who currently call the area home, even as they live without a home.
Time Magazine recently released this short (~5min) documentary about homelessness and poverty in downtown Fresno.
http://www.time.com/time/video/player/0,32068,1288182424001_2099978,00.html
Interested in exploring the shantytowns shown in the video? Thanks to Google, you can. Google maps offers four (well, five) snapshots in time of the area.
Streetview: The area has both imagery from 2009 and 2011. Well, actually, there's some late 2007 pictures in there too, but few of those. Most of the streetview images are from June 2011.
This post shows you how you can tell when the images were taken.
The overhead view (satellite) is from April 25,2011. If you switch over to the 45 degree aerial imagery, that was taken Spring 2010.
So in summary, you can see snapshots of the shantytowns in:
Late 2007 – Limited Streetviews
Feb 2009 – Some Streetview
Spring 2010 – 45 degree aerial
April 2011 – Satellite
June 2011 – Most Streetview
Heres an example of how you can see the differences.
Based on the trees, this looks like 2009


This aerial image is from a year later, Spring 2010.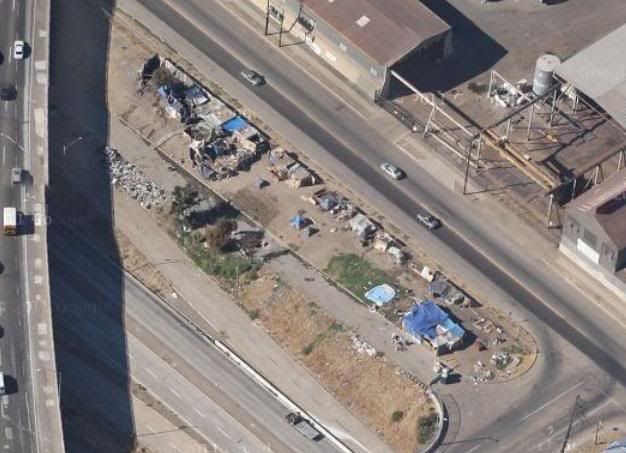 2011, similar, but a few more people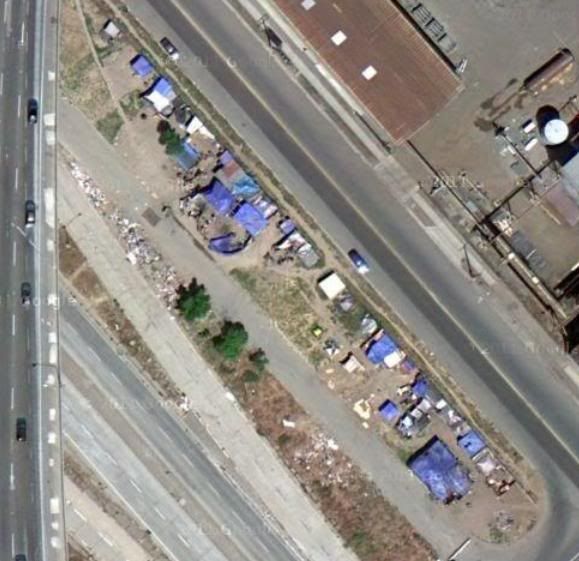 Explore on your own:
http://g.co/maps/pn7pg
Heres another collection, under the bridge:
http://g.co/maps/kp2ju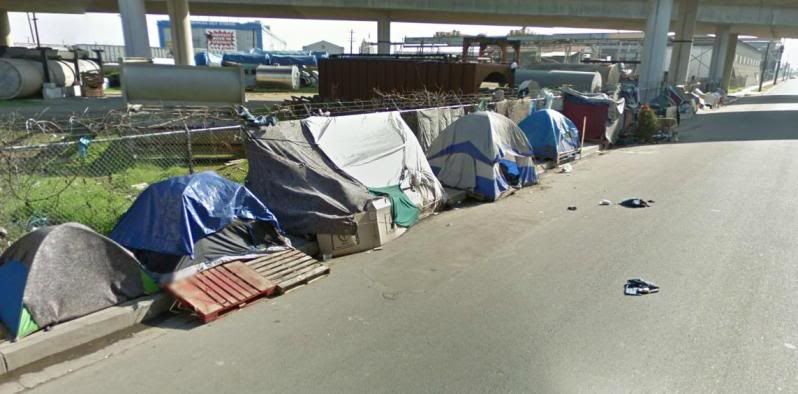 Travel through time and watch an entire village appear
2009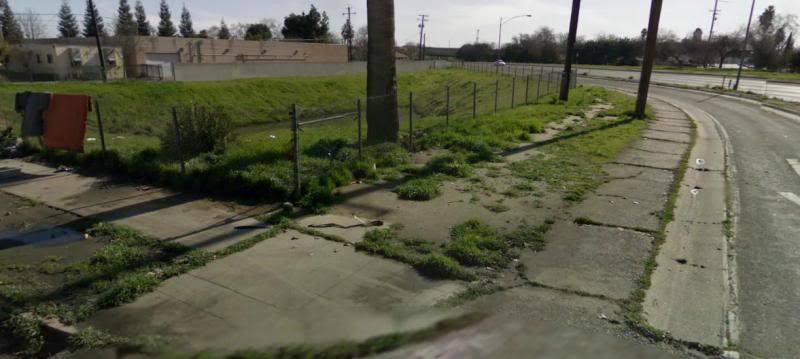 2011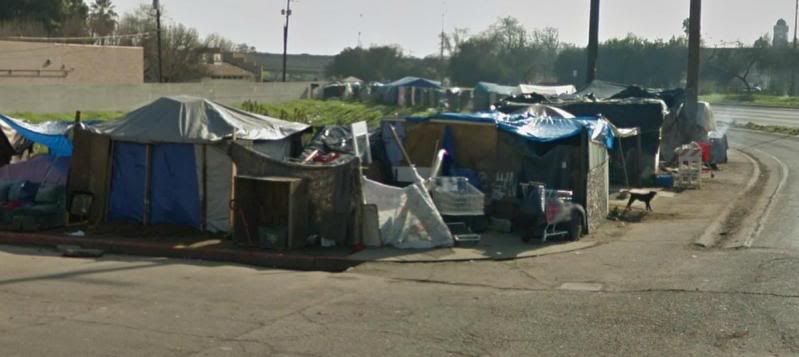 Explore: http://g.co/maps/e7573
Over the past month, Fresno has found enough money its empty coffers to bulldoze most of these shelters and destroy whatever was inside. I guess when it comes to Christmas, and the choice between funding a parade or evicting people from their shelters, the choice is clear, especially when national media pokes their head in. While the shelters and tents are all gone for now, they'll be back by next summer. They always are.