This is a continuation of pictures from Mexico City.
Older entries:
Mexico City Periférico construction in pictures
Mexico City Metrobús in pictures
Here I look at sidewalk and pedestrian infrastructure, some bikes, light rail, the airport and even some ancient roadways.
In downtown Mexico City, I spotted a brand new separated bike lane, with a green bike box and all. Note the two folks using the Ecobici bikeshare bikes. Also note the public tourism bus.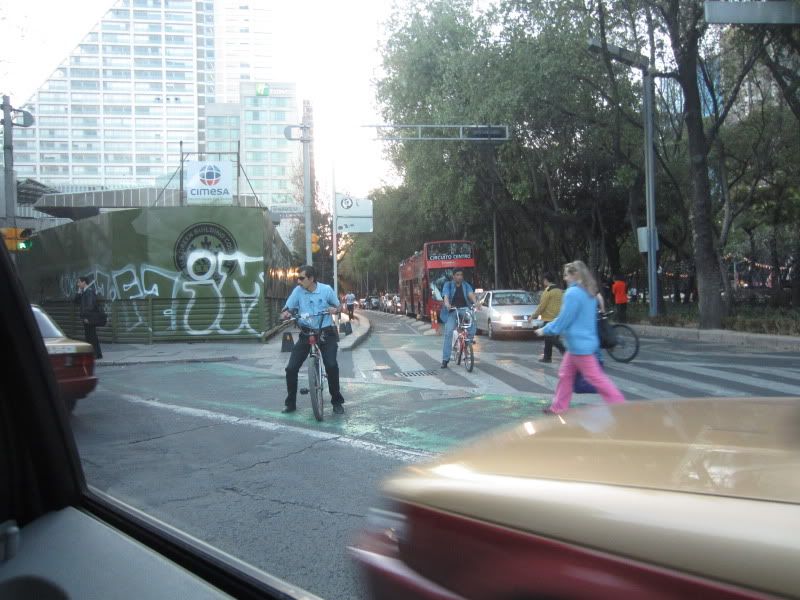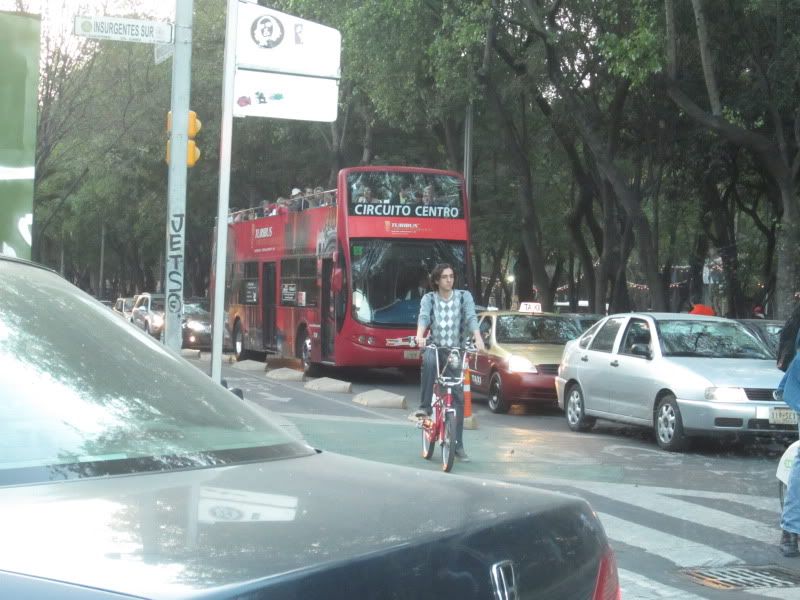 On foot, we explore the neighborhood of Tlalpan. Small local parks are pleasant.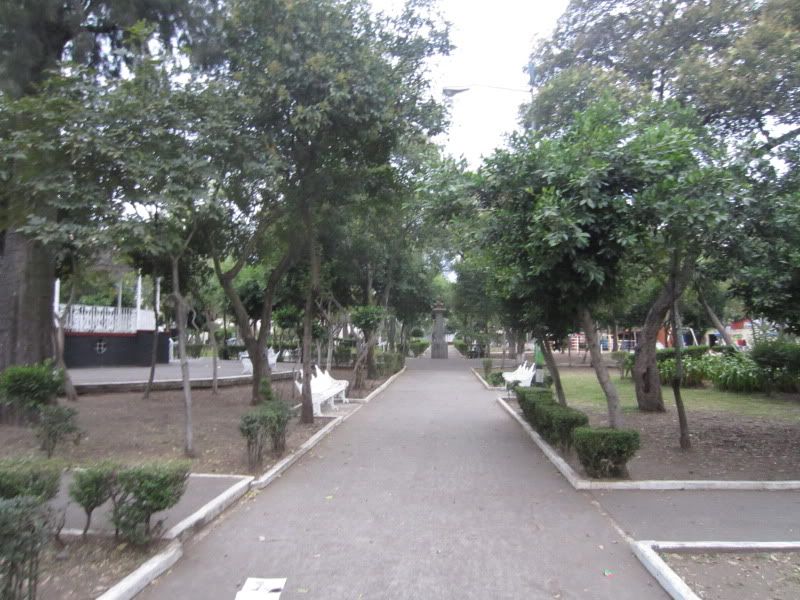 Sidewalks have many, many trees, but the trees do a good job of making the concrete very uneven.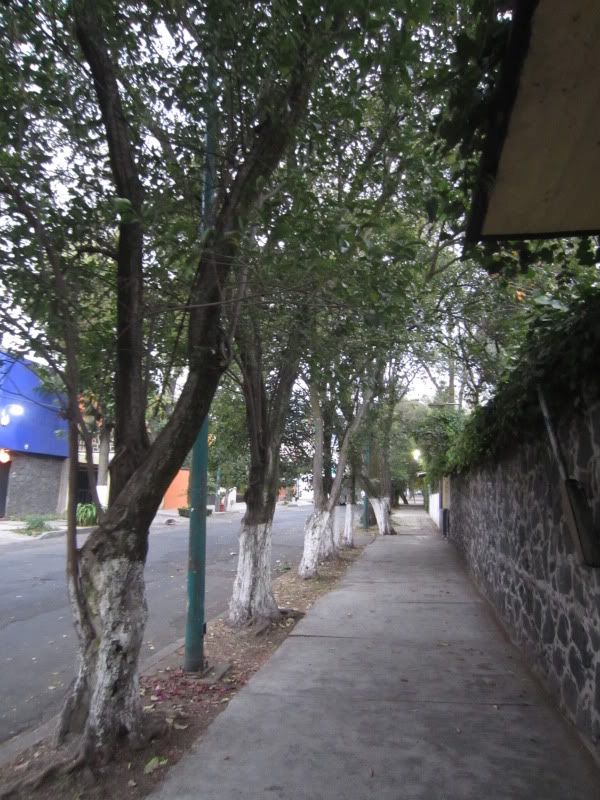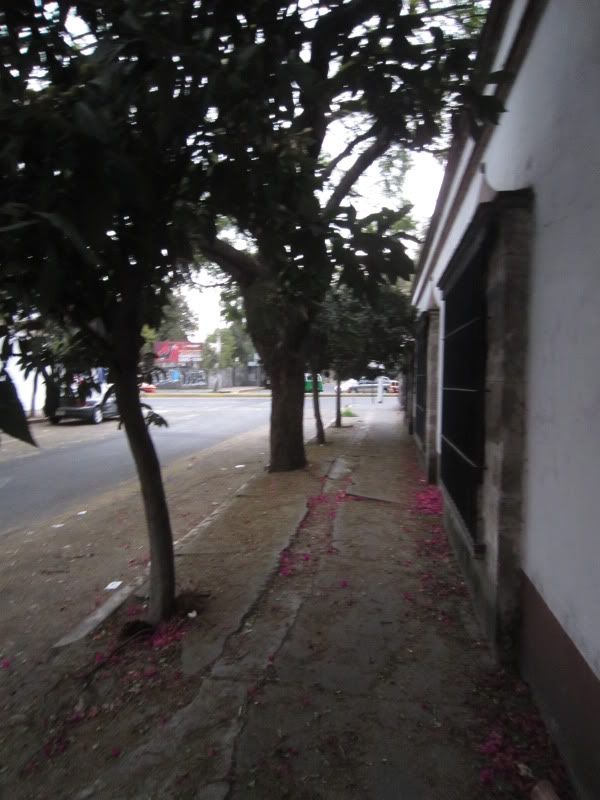 Pay phones are still well used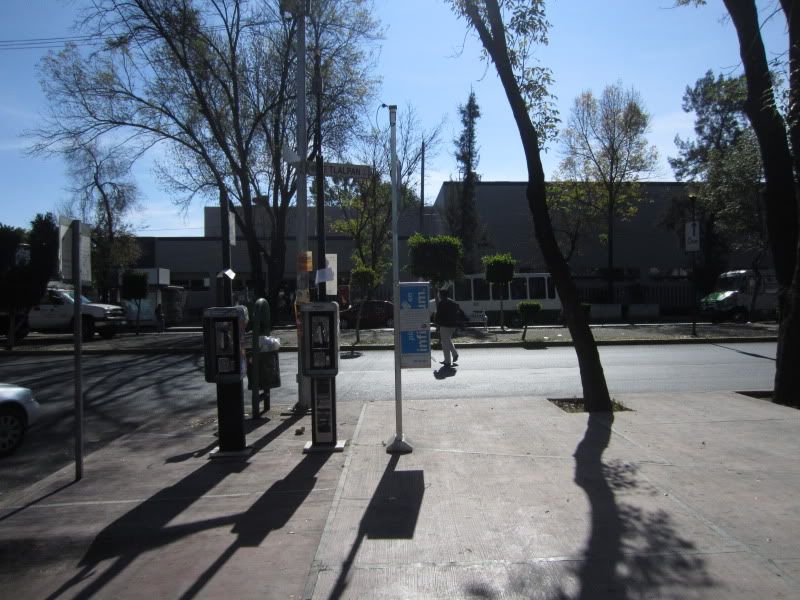 Pharmacies open directly onto the street, and almost all merchandise is kept behind the counter (small items like chips and such are reachable by patrons)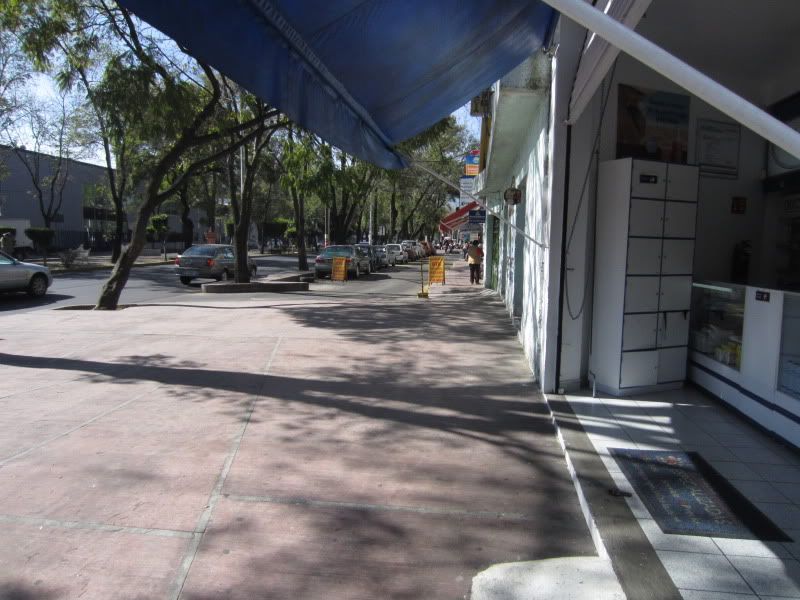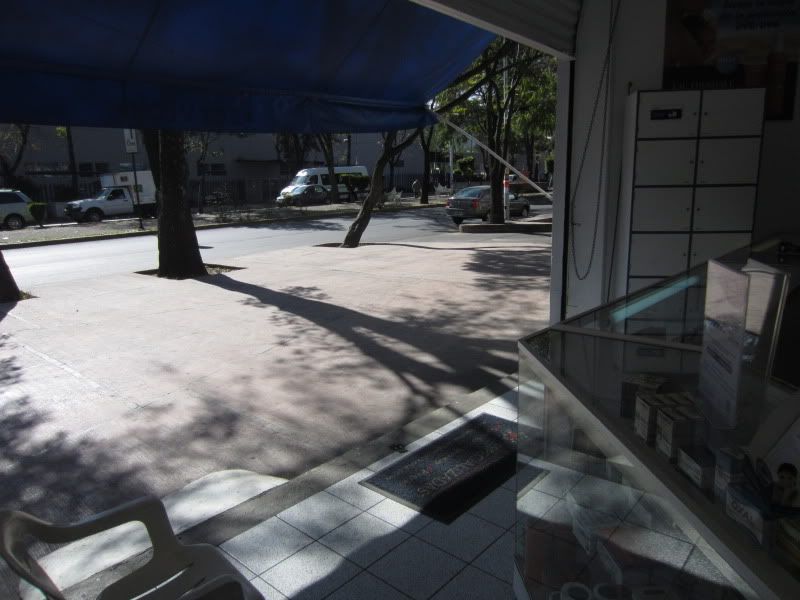 The sidewalk is well maintained, but small compared to the road area
The one and only micro vehicle I saw. While spaces are small, and parking is tight, vehicles seem to follow the american instead of the European model in terms of average size. less SUVs of course, and almost no unnecessary pickups. Note the older microbus in the background.
Another park, while the paving looks nice, it's not very accessible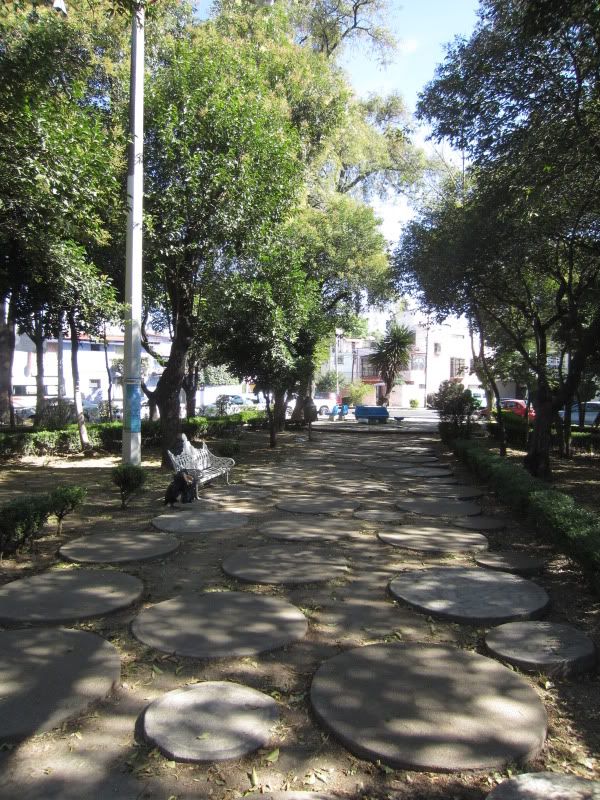 CLICK TO SEE MORE!
In the late 80's, the light rail line (there's just one) was extended via a street-running section (with an exclusive lane). That project, for reasons unknown (corruption probably) failed, and lasted only 2 years. While the tracks have been unused for over 20 years, they're still visible. This old stop was converted into an art piece (yes, on purpose). The graffiti is extra.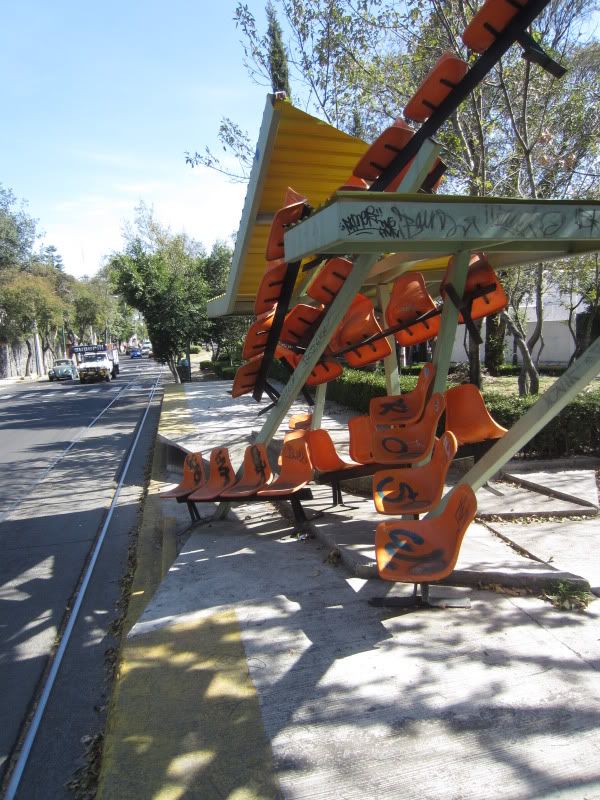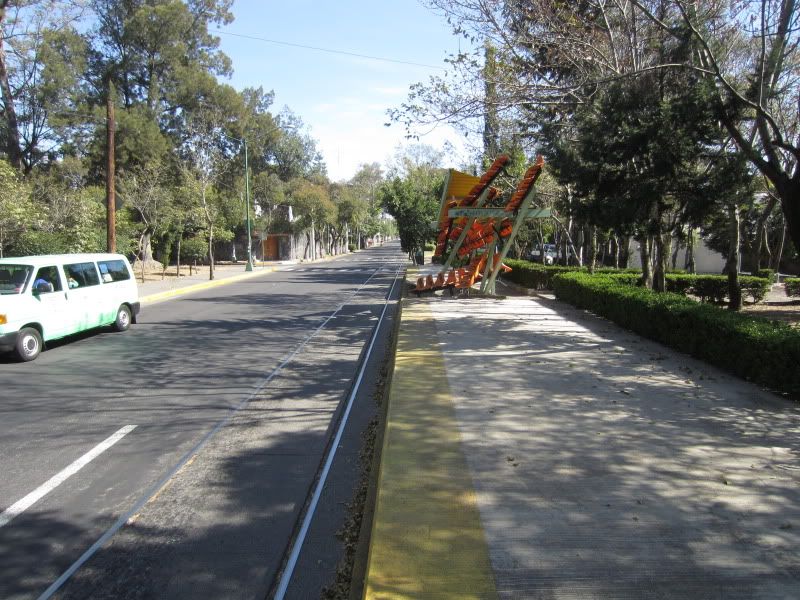 A local market takes over the street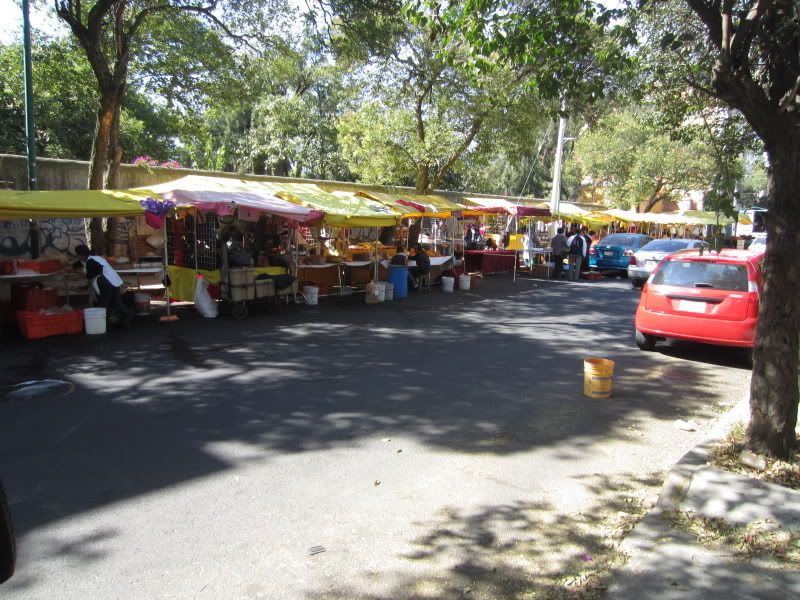 Random stuff now…
Fog at the airport delayed all flights. Before and after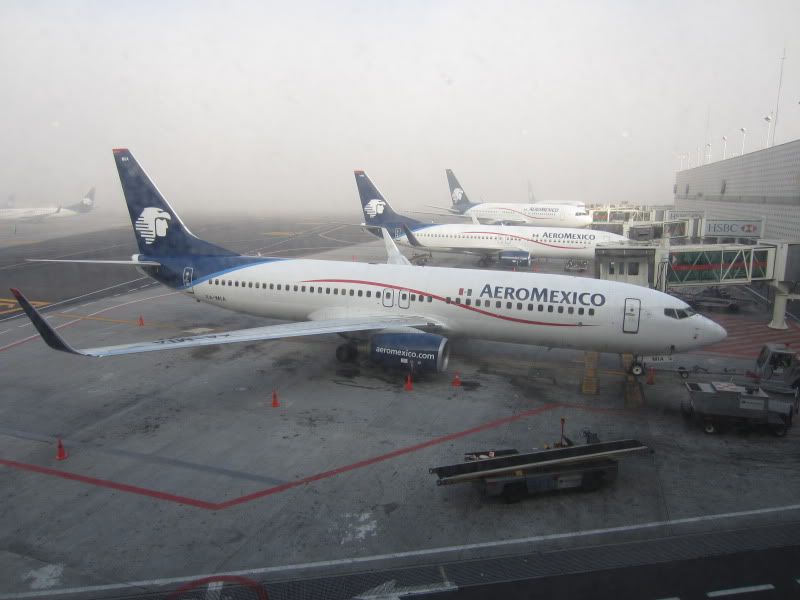 While the airport has a new, large terminal, I almost didn't take pictures of it because I was so unimpressed. I guess seeing photos of new terminals in Beijing and Dubai have jaded me, because this terminal seemed 15 years old instead of 15 months.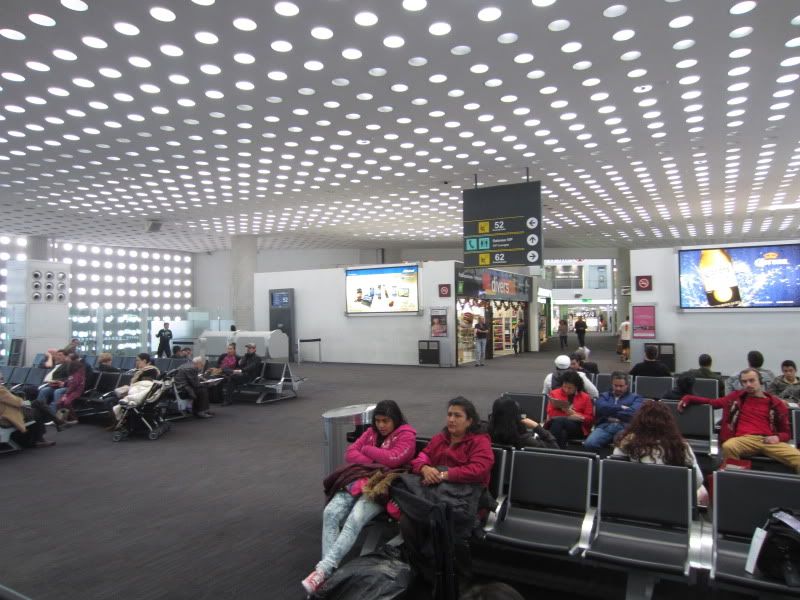 A new underground metro line is under construction

A mix of USA and Mexico. Unfortunately, small sidewalks and large garage entrances are common.

The builders of Teotihuacán did not take wheelchair or bicycle access into account when planning their city. There is a distinct lack of ramps and curb cuts.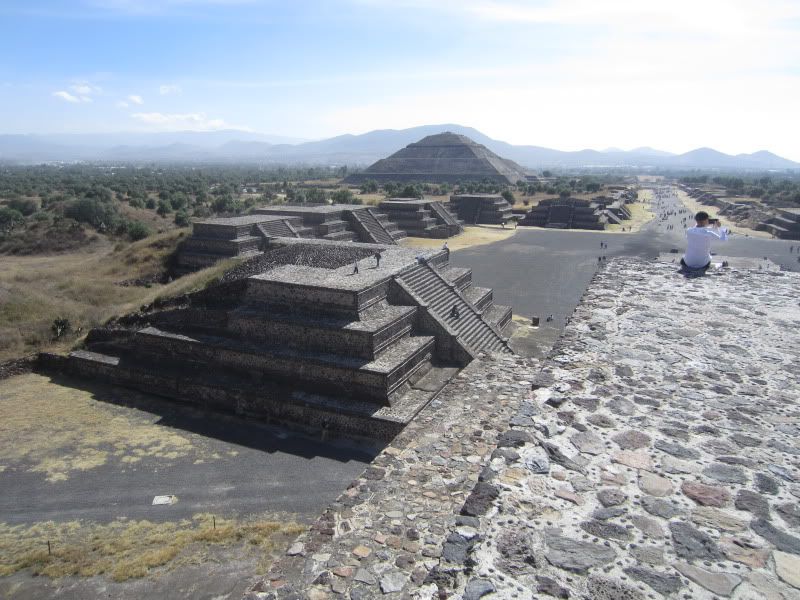 Public transit was also not highly valued by the ancient civilization, and the local transit system is neglected.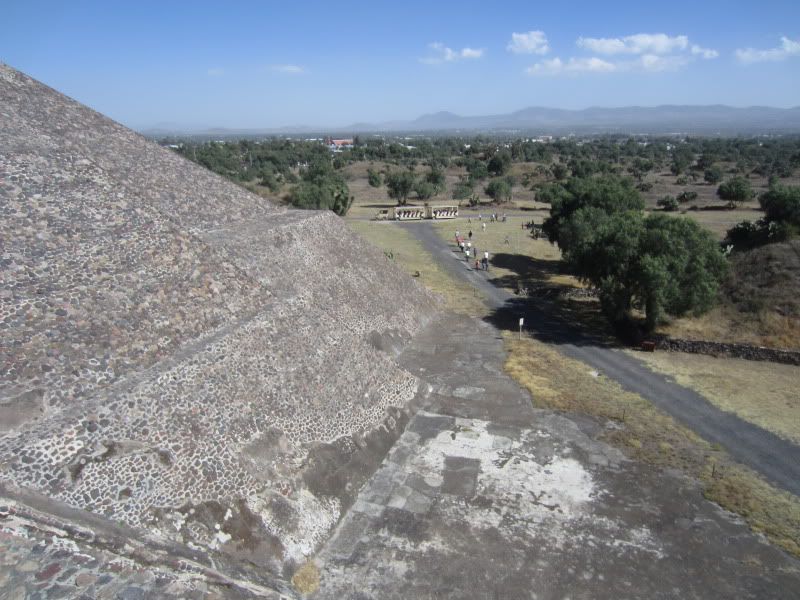 Hope you enjoyed the pictures. I should be resuming regular posting this week.