I said I would attend the "downtown open house" event, and so I did. I didn't have enough time to hit all 5 locations, but I did visit what I thought would be the two coolest. Sorry Granville, but while I like your work, old tops new when it comes to things like this.
And so, here are my pictures.
The Bee also has a small write-up of the event, and ABC 30 has its own report.
We start with the building that is frequently used to highlight Fresno. The Pacific Southwest Building is sort of the tallest in the land (depends if you count the antenna, which I do). It's quite prominent, and it looks good to boot. Built in 1923, it has defined Fresno for almost 90 years.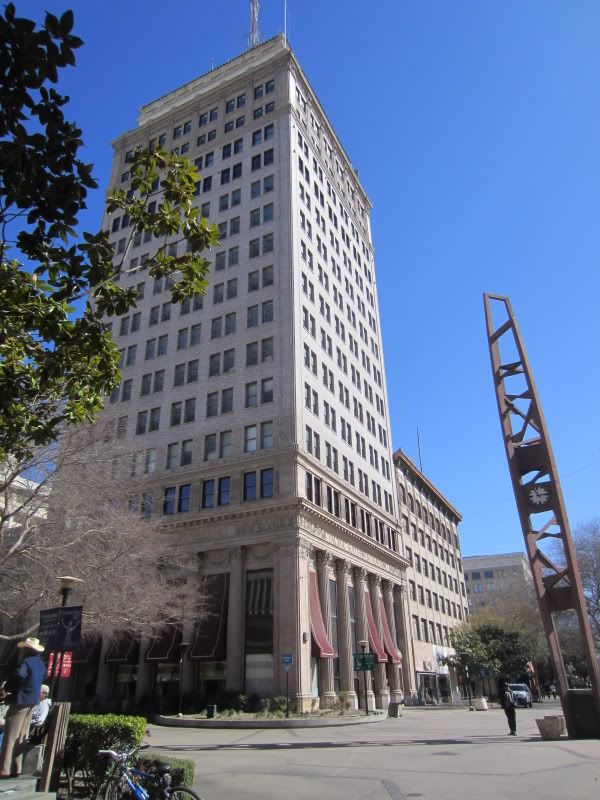 Sadly, being big and iconic doesn't mean the building is much used. In fact, it's almost completely empty, save for a few features. The open house was meant to highlight the conversion of the 11th floor to lofts, but I took the opportunity to visit the entire building.
Sub-basement – Parking
Basement – Bank Vault, fixed up to be used for events.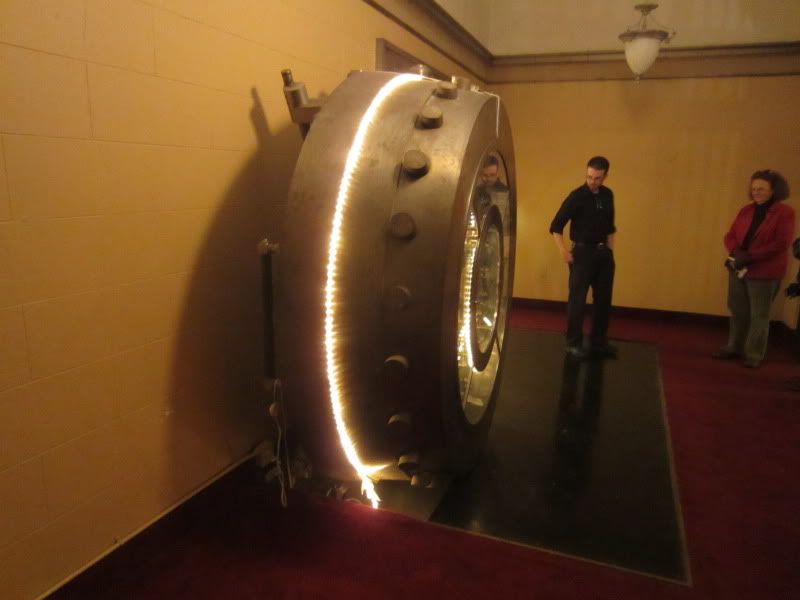 Ground floor – Ballroom, rented out for events (I didn't take pictures of it)
2nd floor (and what a second floor it is, take the elevator!) – Beauty Salon and gym for tenants.
The salon was pretty cool. Didn't even know it was there, we were poking around and BOOM, the automated doors opened.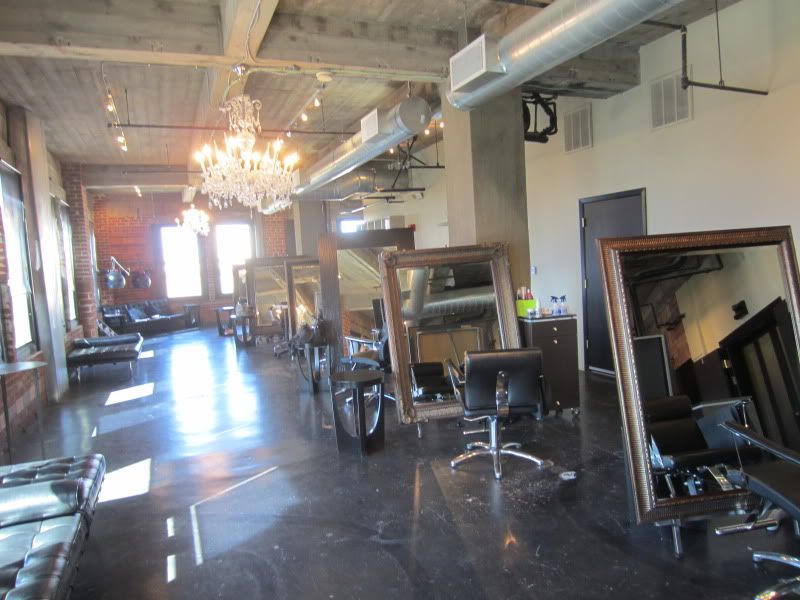 8th floor – Lawyers offices. Sort of creepy, because it seemed mostly abandoned, but still in use. Was sort of confused.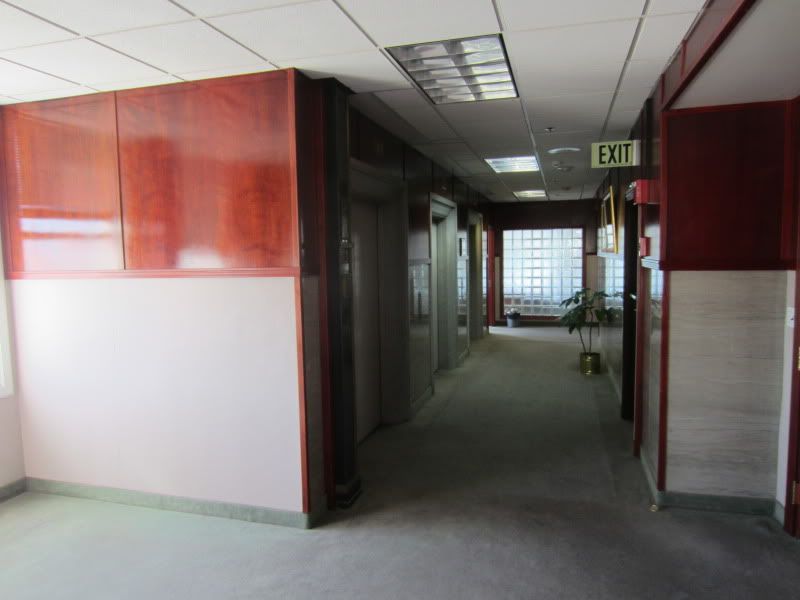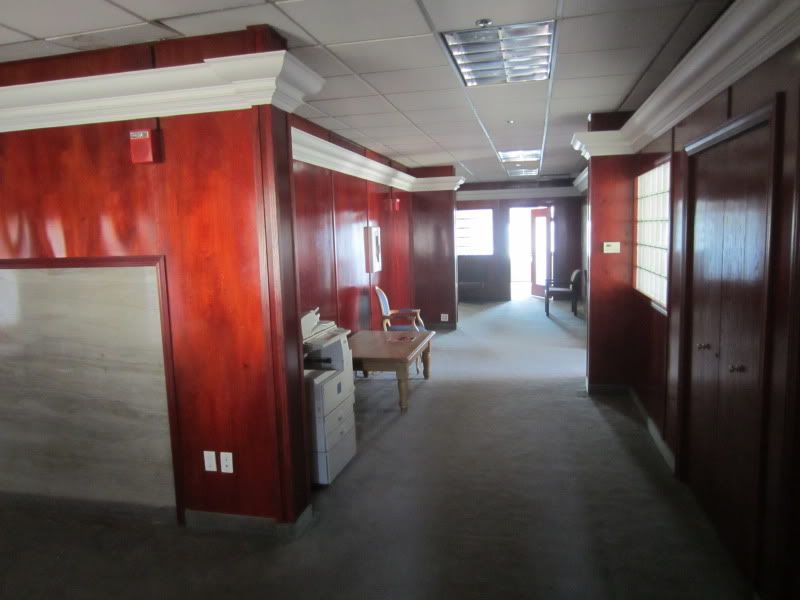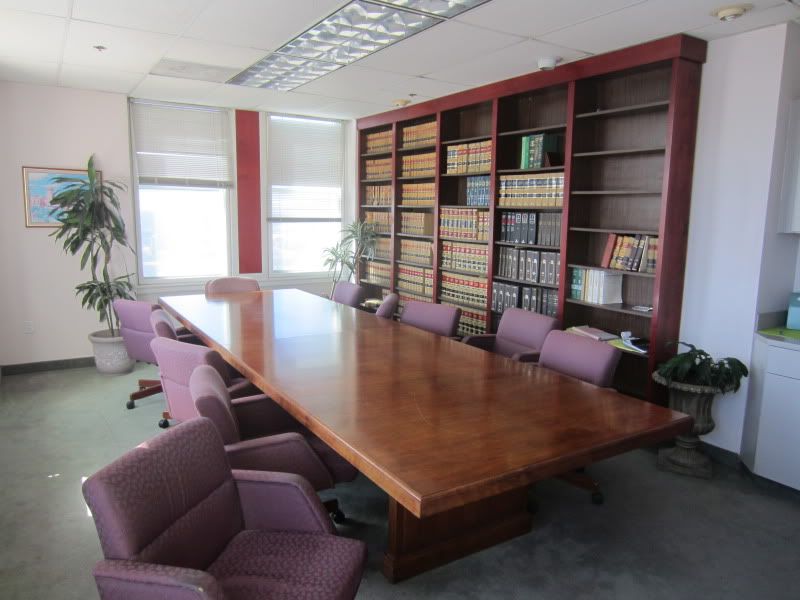 11th floor- Loft project. The lofts looked nice, and quite upscale. However, the asking price is steep for what it is. You could get a bigger place elsewhere for half as much. That being said, it's the one and only place in Fresno you can live on the 11th floor, so if that's a big deal to you, then jump on it. There are only two lofts, so they don't need to find too many willing people to get a lease signed and presumably make money off the conversion.One question I would be sure to ask is how the heating/cooling works and expected bills.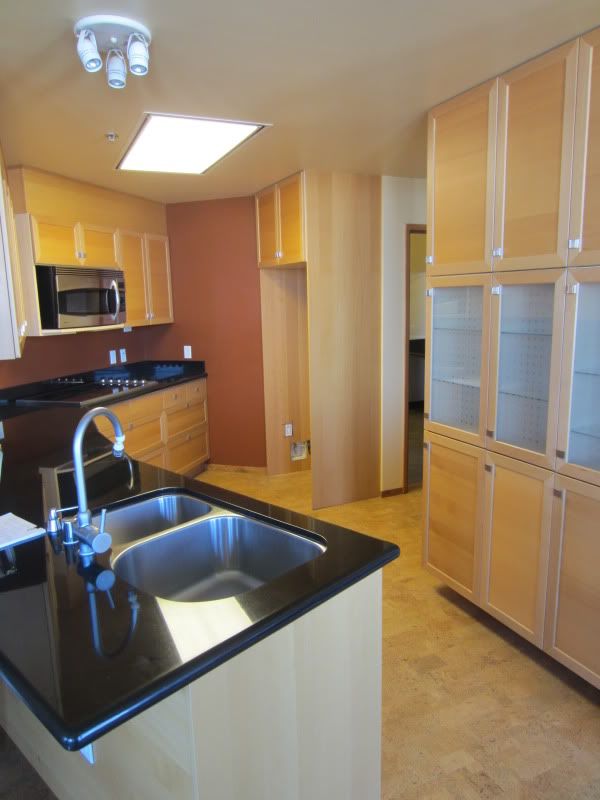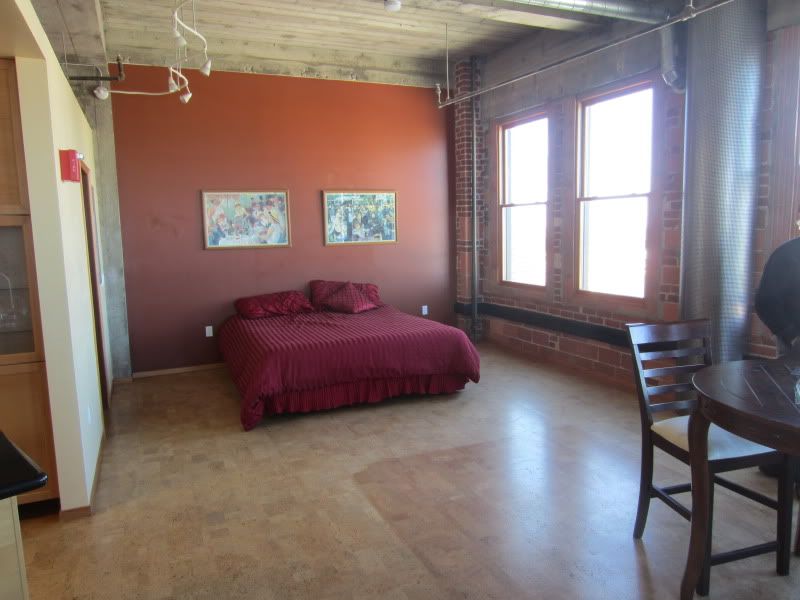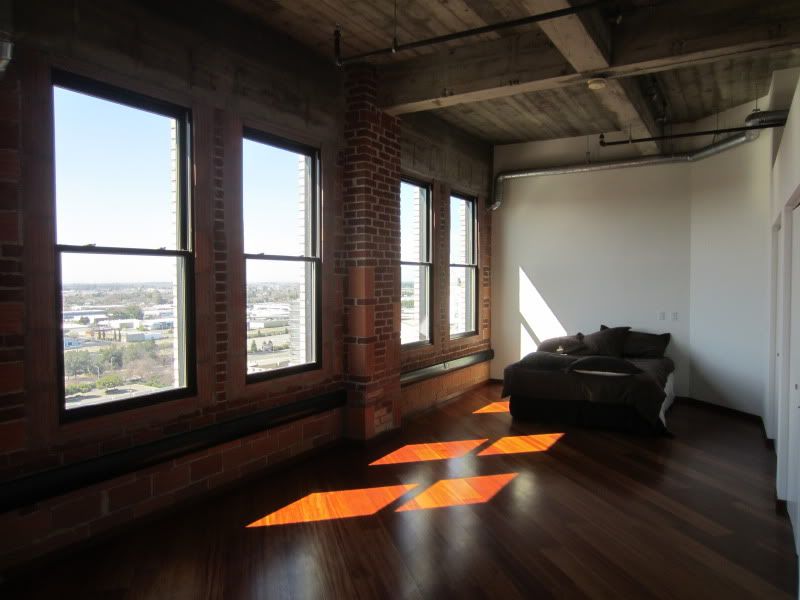 As for floors 3, 4, 5, 6, 7, 9, 10, 12, 13, 14, 15* and 15.5*? Empty. Sadly empty. I took the "open house" thing literally and did some exploring so here are some pictures of that.
*Elevator goes up 14 floors, 15 and 15.5 reachable by sketchy stairs.
Floor 14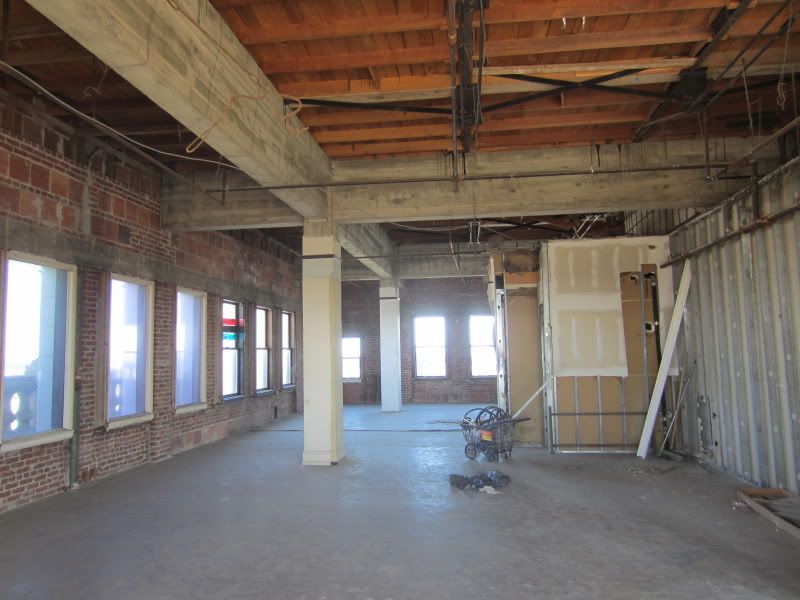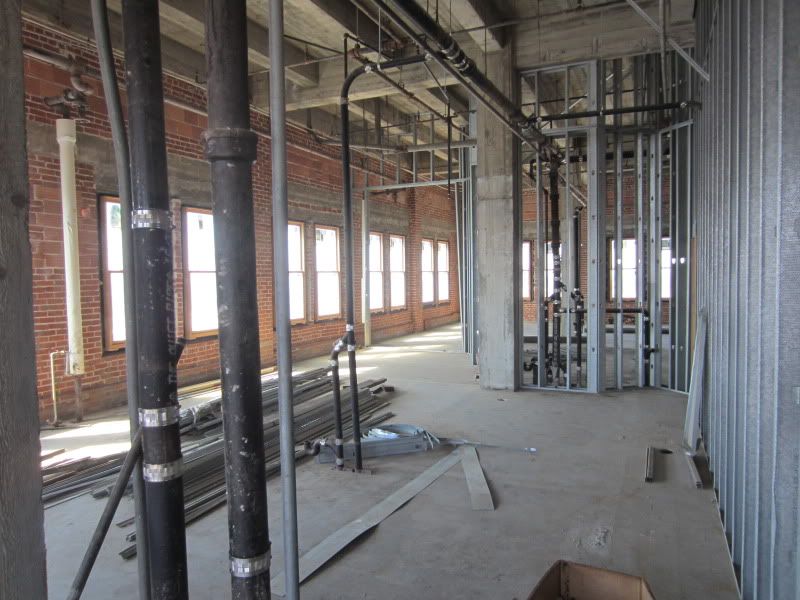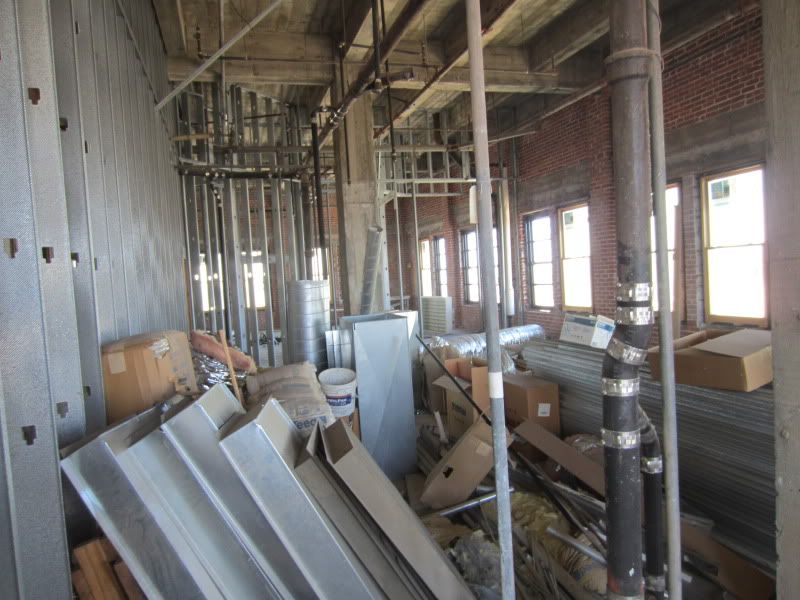 Access to floor 15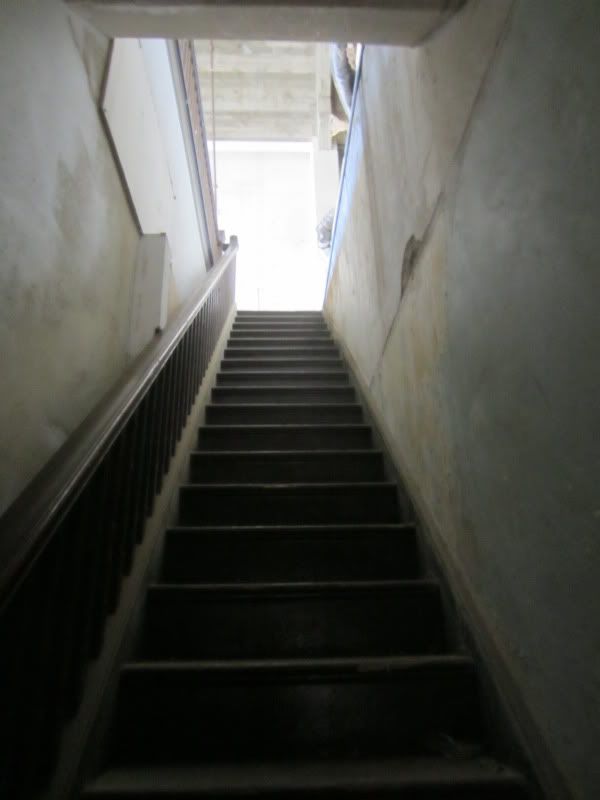 The top level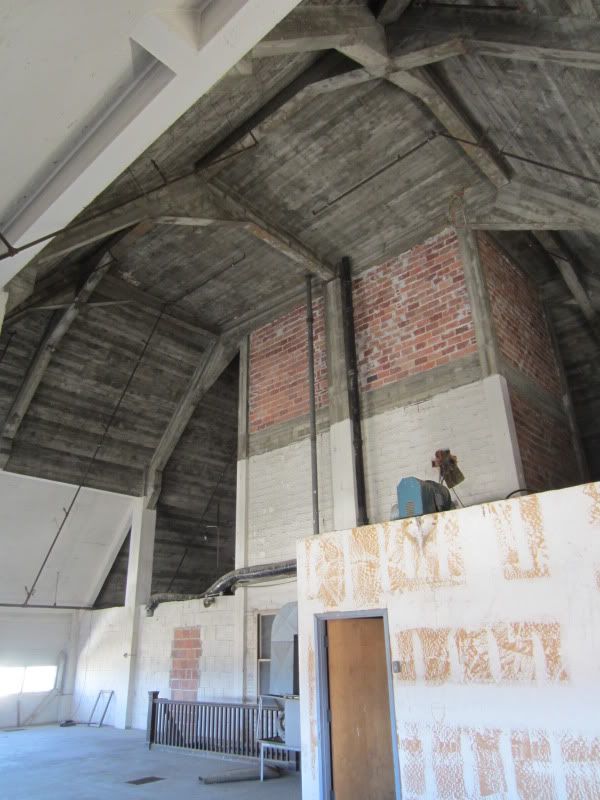 Stopped by a couple of random floors. Floor 5 has been converted to modern (1980's?) offices but sits abandoned. A calendar indicated it was last occupied April 2009. Not much to see, but shouldn't take too much work to get ready for leasing.
Floor 3 was an odd graveyard place. Old computers. Toilets, lots of toilets. Vending machine from 60's. Satellite dishes. A refrigerator that looks to be no more than a year old. Papers, boxes, etc.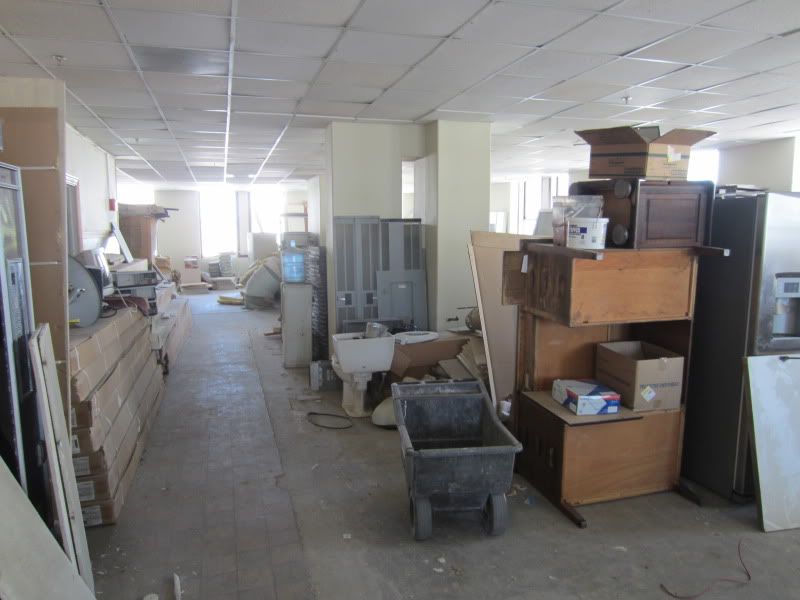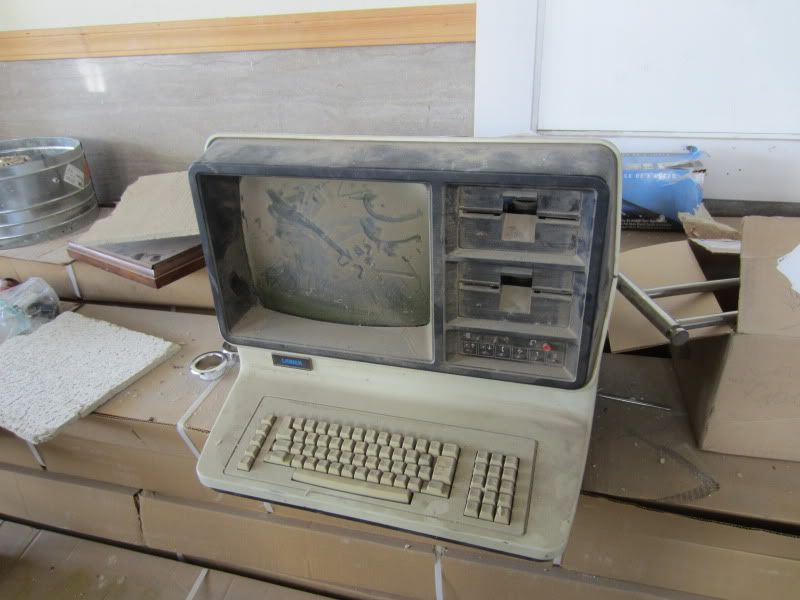 Actually, now that I think about it, I may be mixing up which one was 3 and which one was 5. Doesn't matter really.
Oh right, one last thing. The views. As if I'd forget that.
Views from the lofts.
This is going to be an interesting view come next year. Straight ahead, is the Greyhound bus depot. Behind that, is the old UP passenger rail station. Next to, above and around that is the future home of Fresno's high speed rail depot. Looking west.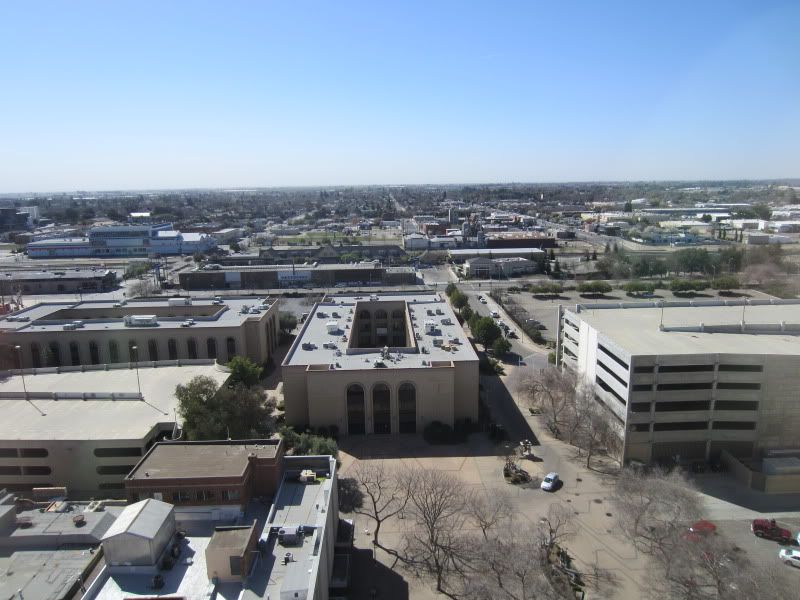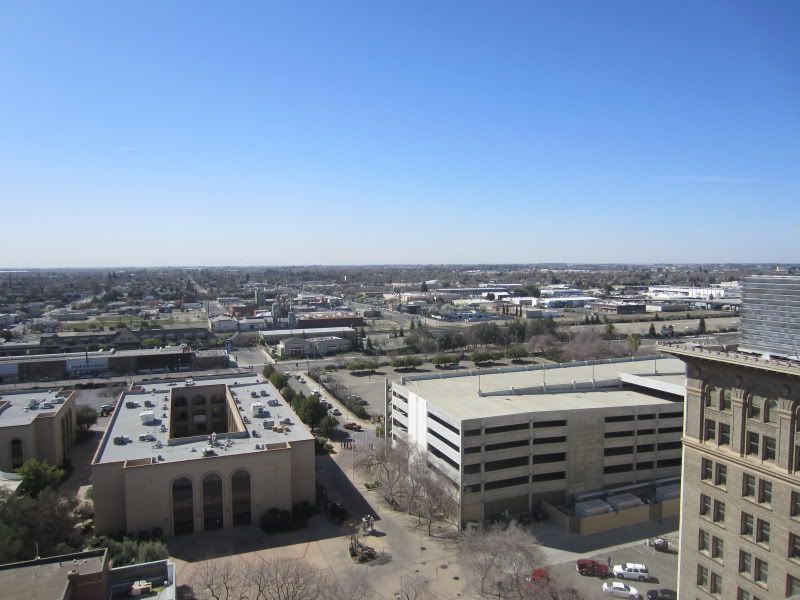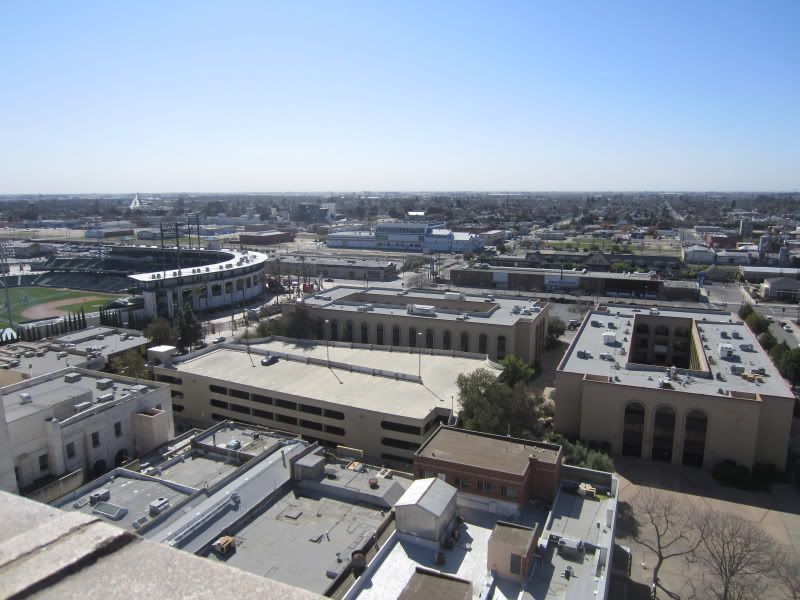 Looking south down the Fulton Mall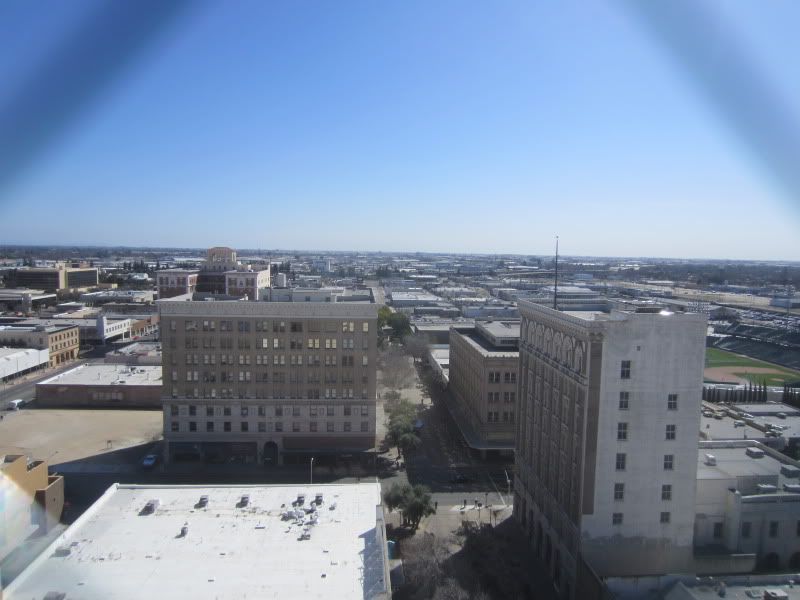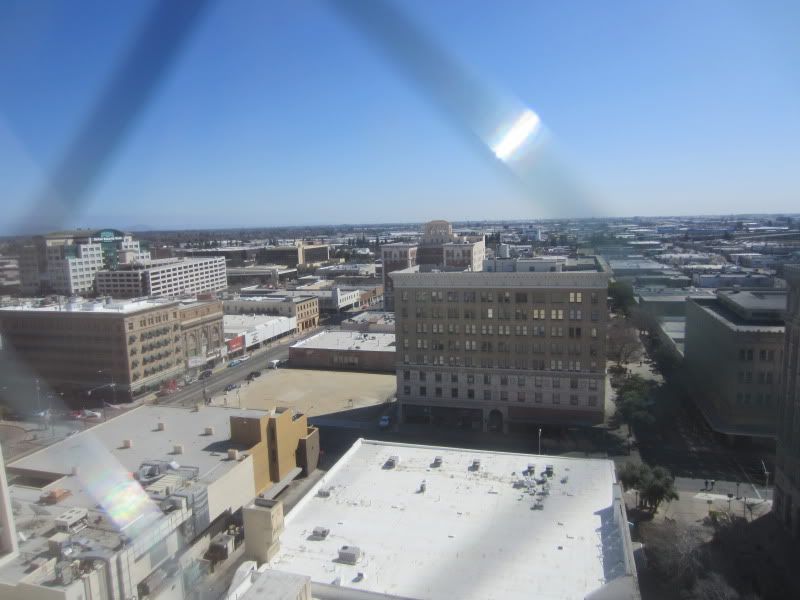 Looking east, Holiday Inn is in front, then the courthouse, and behind it to the left, the big hospital.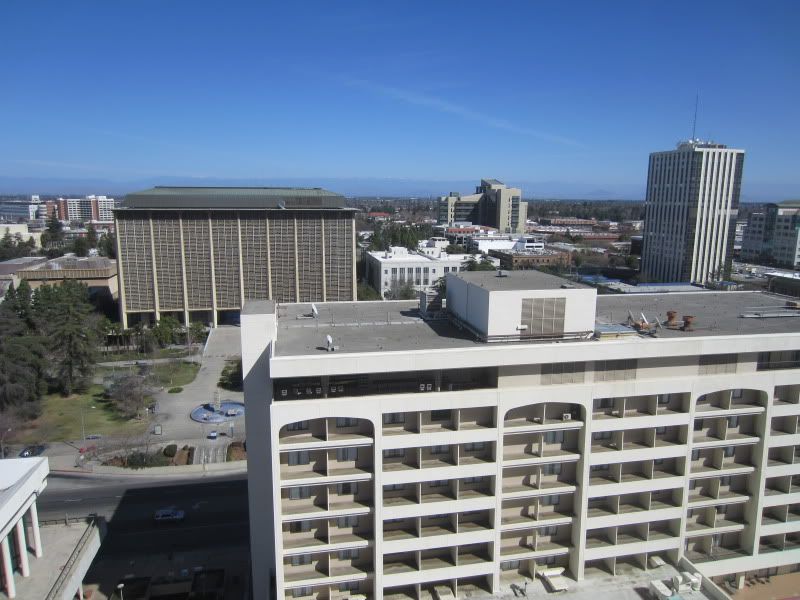 Looking north up Fulton Mall. Note the tree cover.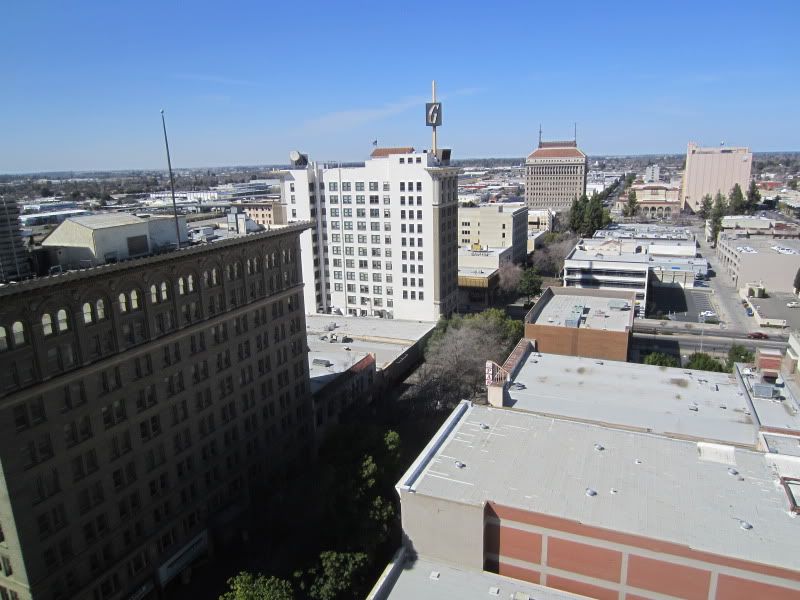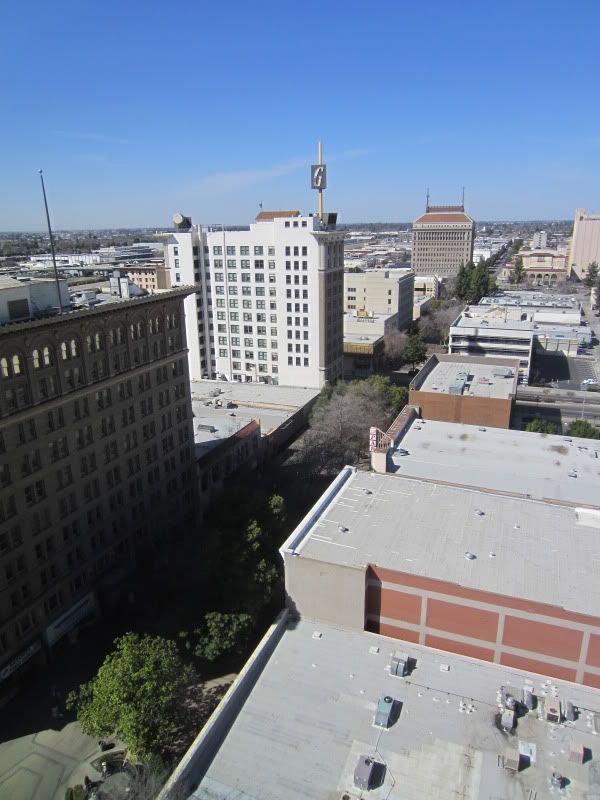 And now similar views from a little higher up, at the top level.
Again, compare the tree cover on the mall, with the tree cover north of the mall on Fulton Street. Also, can anyone tell me what the spinning G means?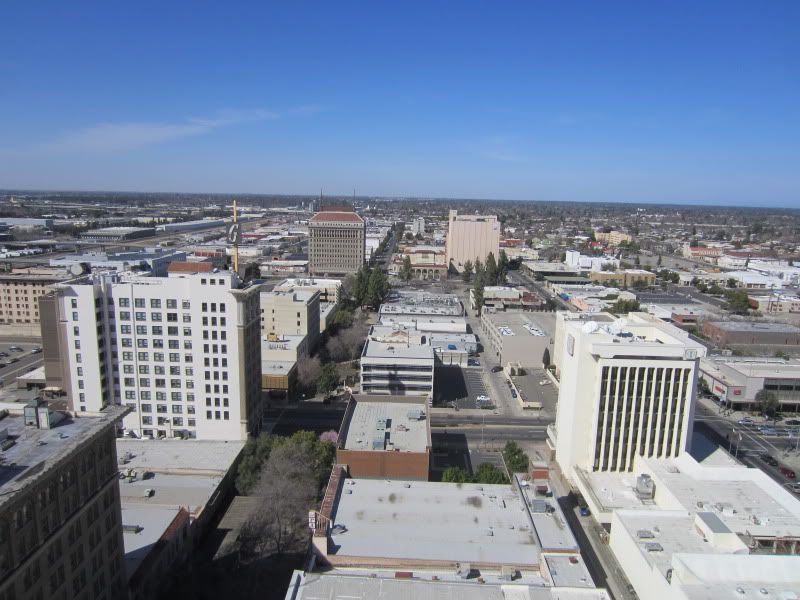 There was an event in the stadium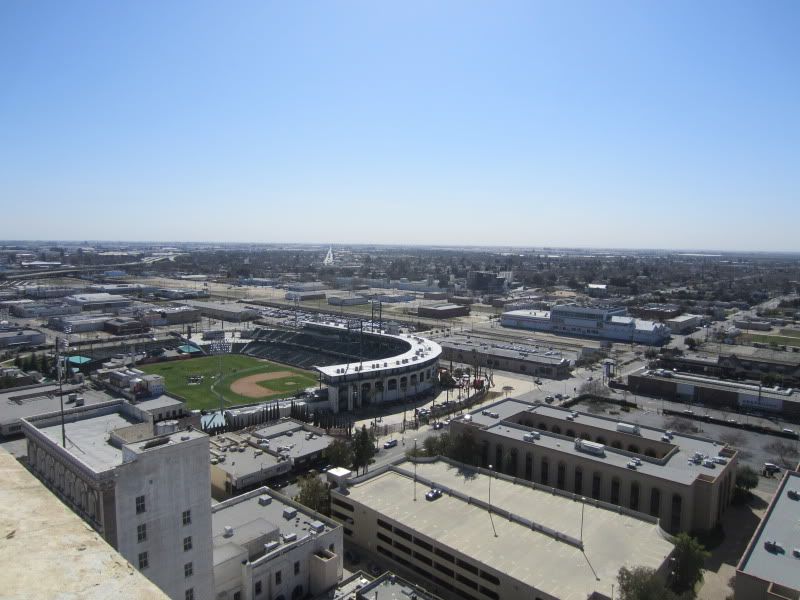 From here, it was time to walk to the Mayflower Lofts.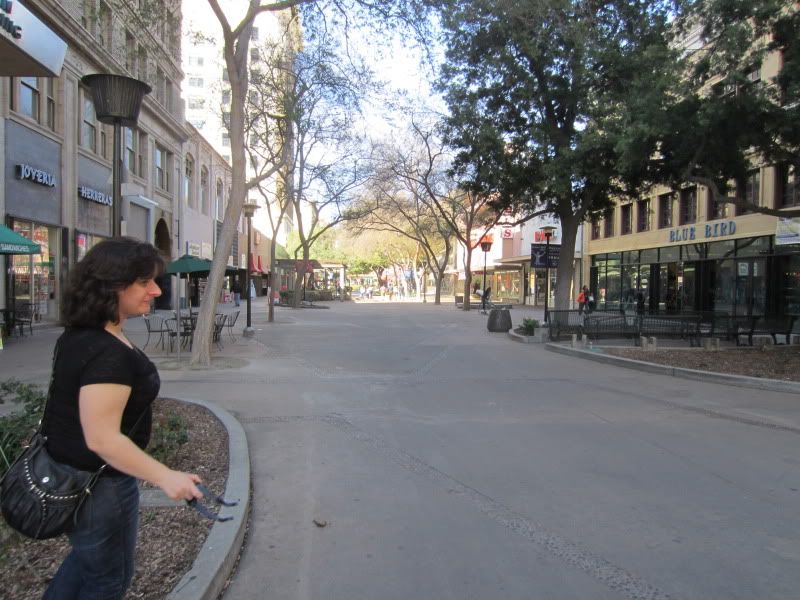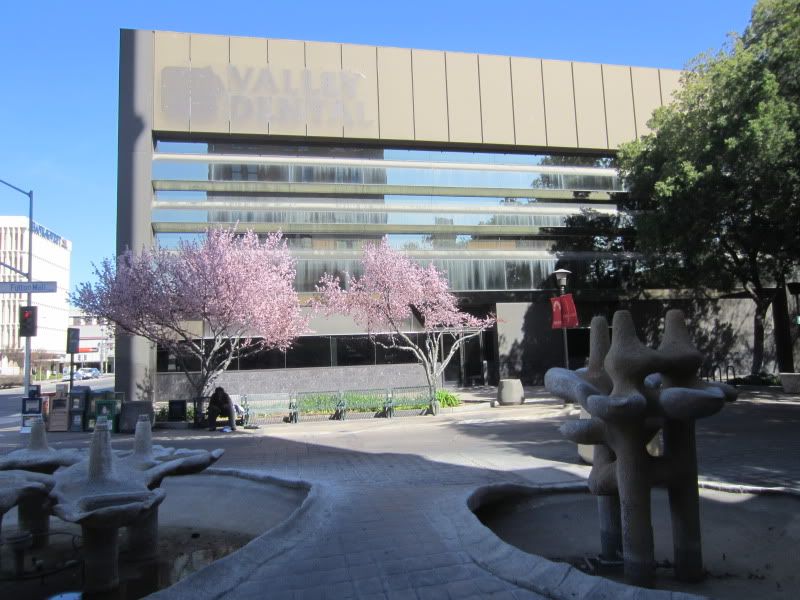 Outside the Fresno Brewing Company coffee shop was a stand asking questions about a proposed project on Van Ness street. In return for answering a very brief (and honestly, probably not very helpful) survey, you got a free drink from the coffee shop.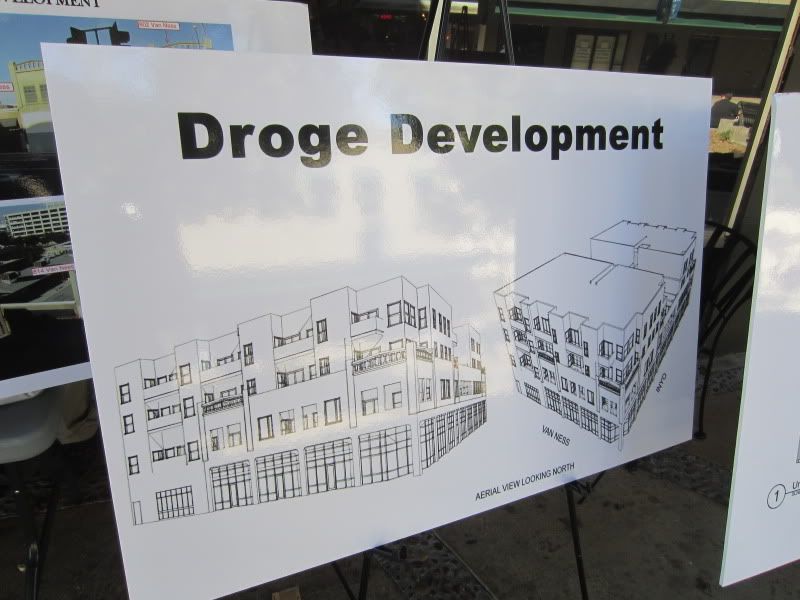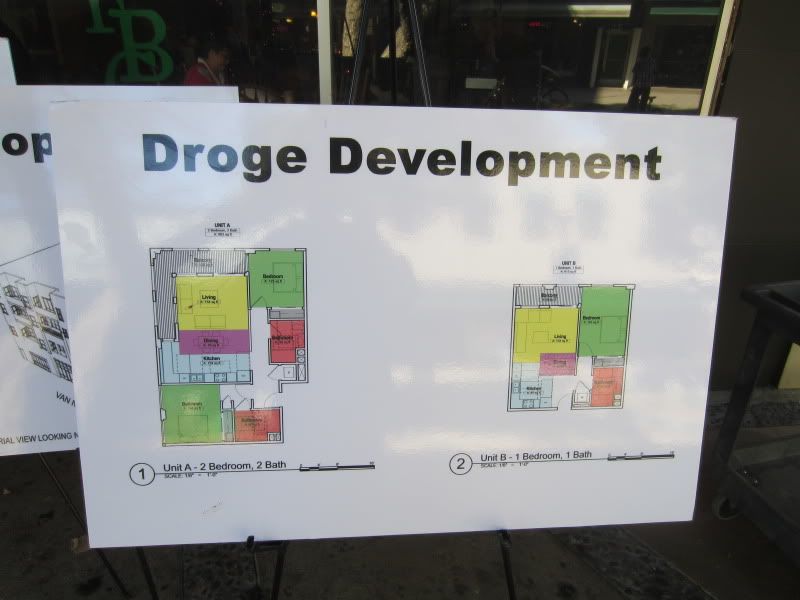 Before we could tour the Mayflower conversion project, the farmers market lured us with produce that was way too cheap.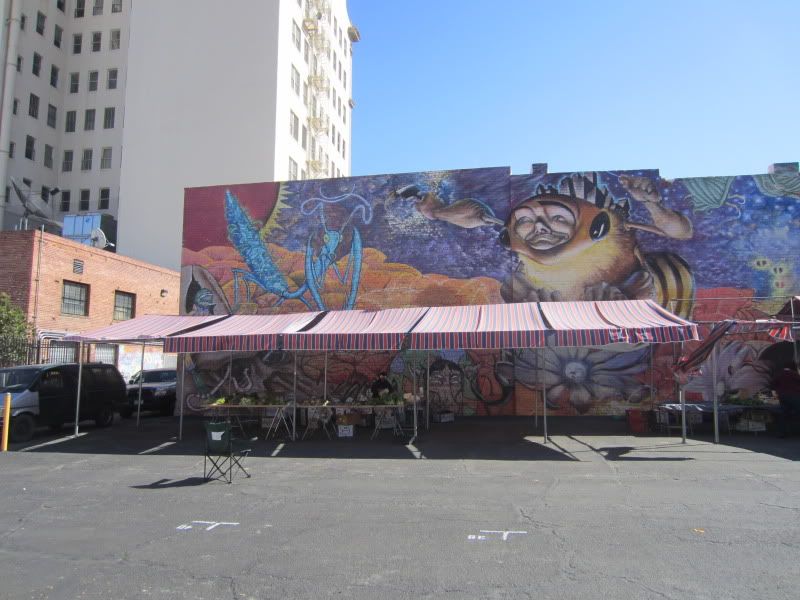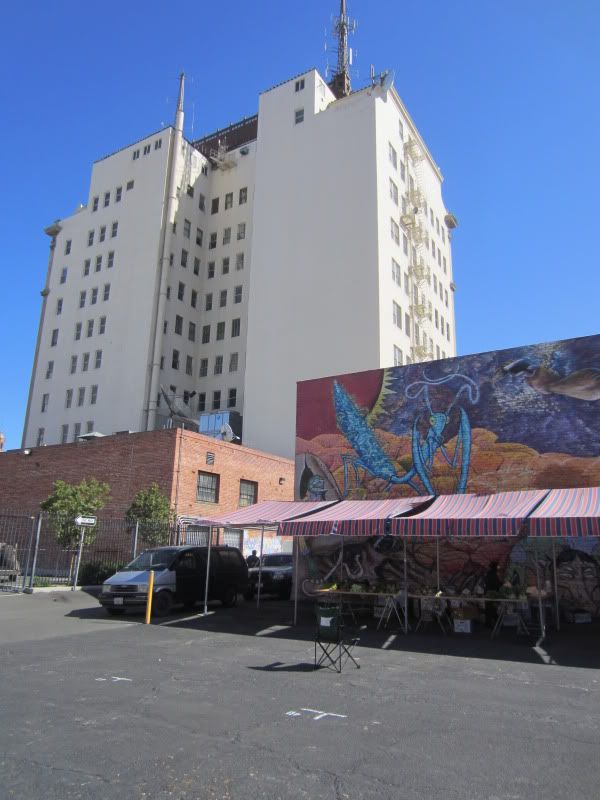 Lofts visible in the back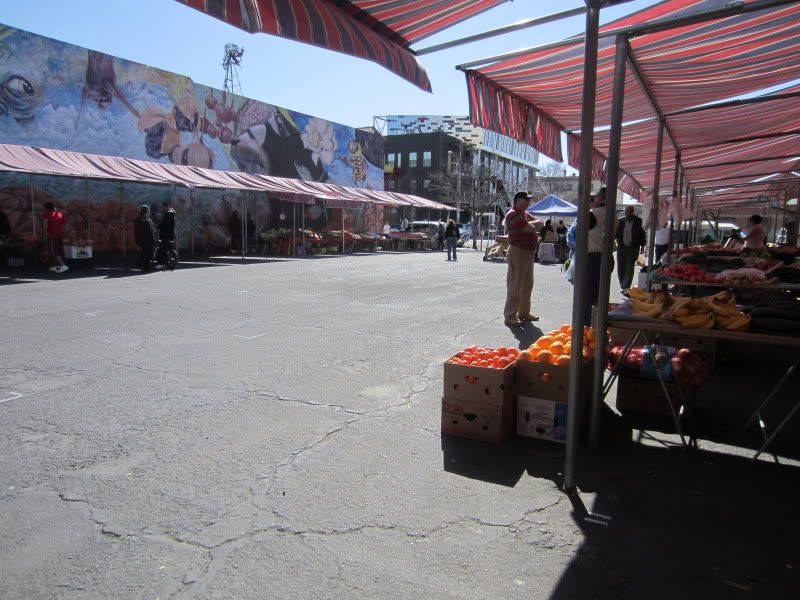 Onto the lofts then. Again, nice looking stuff, although I didn't get a price point here. The downside to these lofts is that they're not exactly surrounded by sunshine and butterflies. Ugly neighbor to north, and empty lots (parking lots) on each side.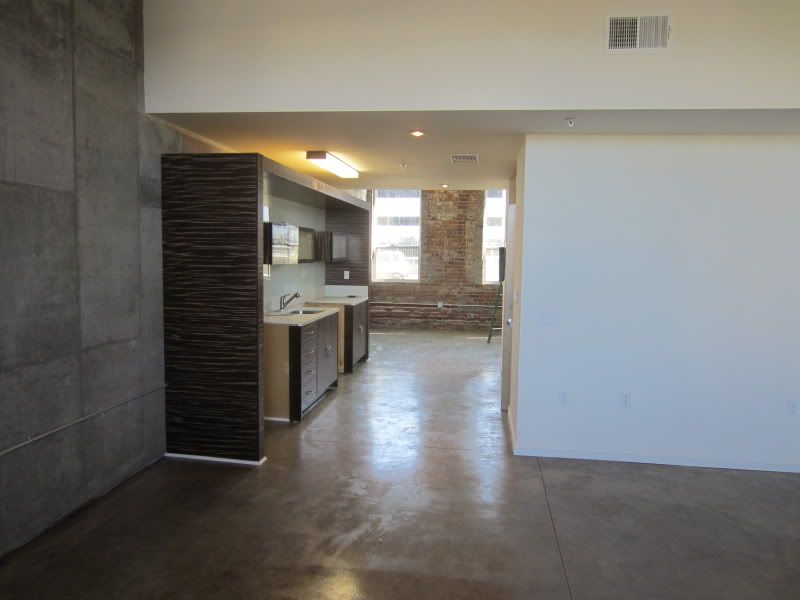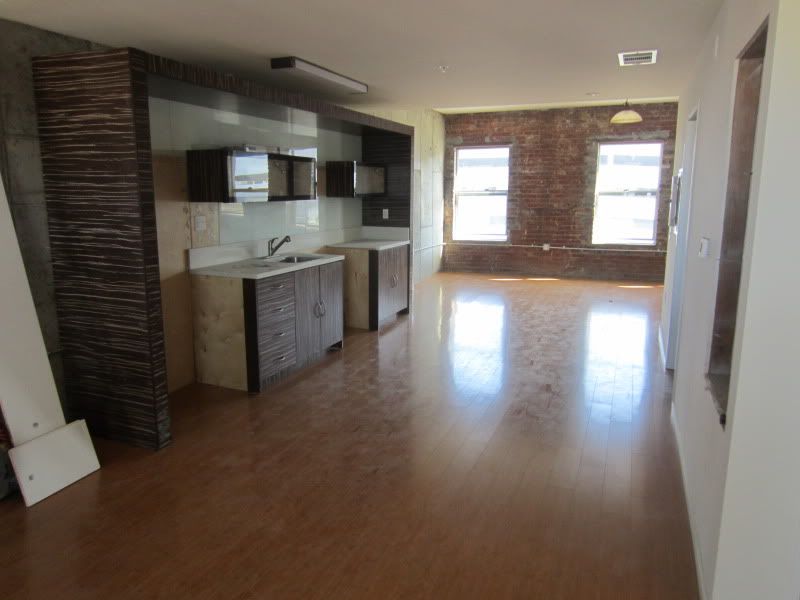 Nice views…but not a nice view.
That building in the middle is a proposed future indoor market
Morning neighbor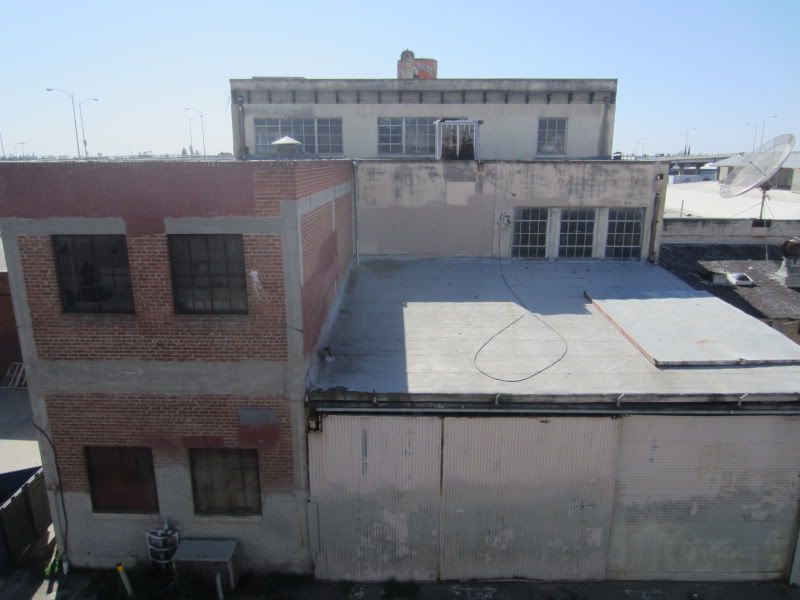 And then it was time to leave. Hope you enjoyed the tour. If you stopped by and also took pictures, I'd love to see them.