The mayor of Fresno, Ashley Swearengin, made one of her central campaign focuses a revitalization of downtown Fresno. That is certainly a great thing. Unfortunately, one of the center pieces of her plan involves ripping up the city's one and only pedestrian mall and making it a street like any other.
The Fulton Mall today, the city does little to maintain it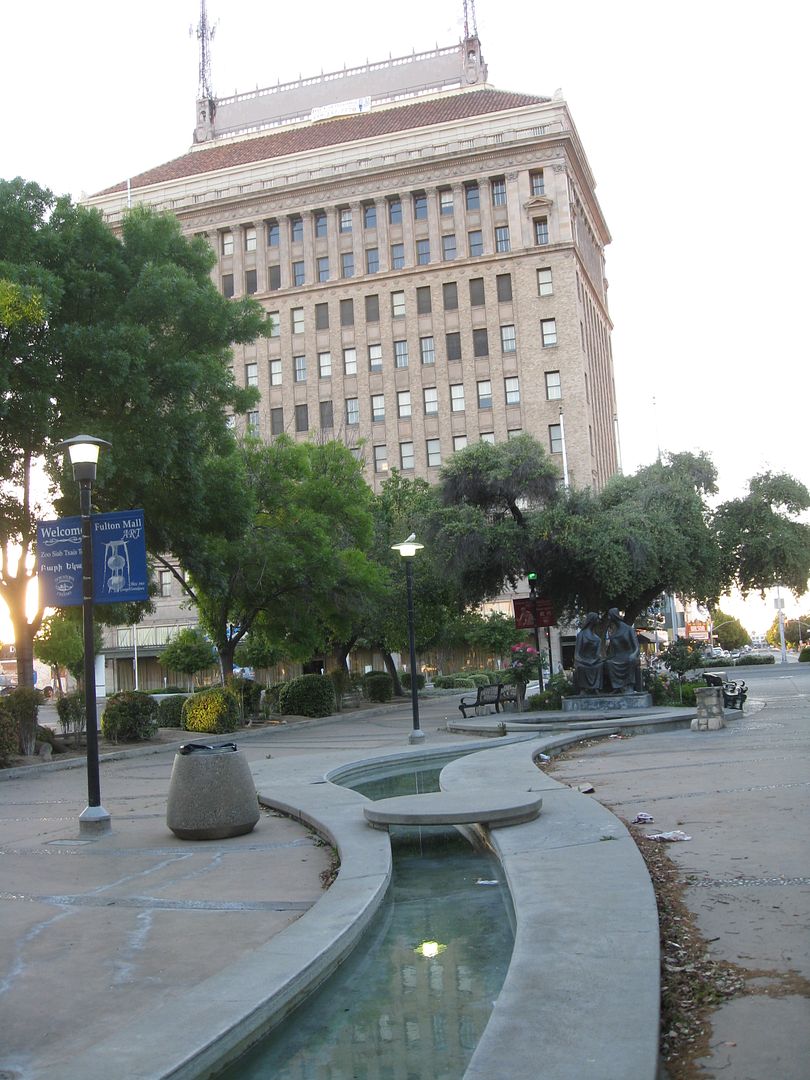 Her logic is as follows:
The mall is in bad shape. It has a high vacancy rate and the shops that exist are low end. To get shoppers and developers back, the street needs car traffic (because apparently cars are big spenders).
Ripping up the mall, knocking down the mature trees, removing the dozens of art pieces and fountains and laying asphalt requires money. A lot of money. Click to read more!