The fancy pedestrian crosswalk I mentioned being built in Clovis is almost done.
Remember how I was a wee bit pessimistic about it? That is, while I'm thrilled to see a trail connection and the installation of a much safer crosswalk, I wish they had done it right and built the safest crosswalk possible. So what they're building is good, but far from great.
I posted this rough diagram showing what I was expecting they'd build in terms of sidewalk extensions (in red) and what I would build (in green). Well, my pessimism wasn't even right, as they're only building an extension on the east side. Mind you, even my green drawing could be improved, as the entire intersection could be raised and built with pavers for maximum safety. The best way to build it would have allowed crossing at all points, as the location of the crosswalk means school kids have to cross two streets instead of one.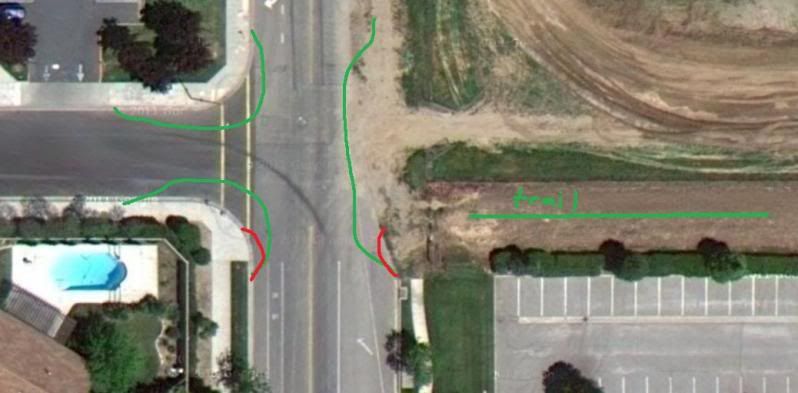 Let's take a look at what was on the ground on Friday.
The east side, with the trail, has a very small sidewalk extension. Again, good, but could have been even wider. The parking area is around 10 feet wide, and the extension could have been just as big. Note in my above diagram, I nailed how small the extension would be. You can see a faint white line in the street, the extension could have reached that and still allowed the complete bike lane to fit.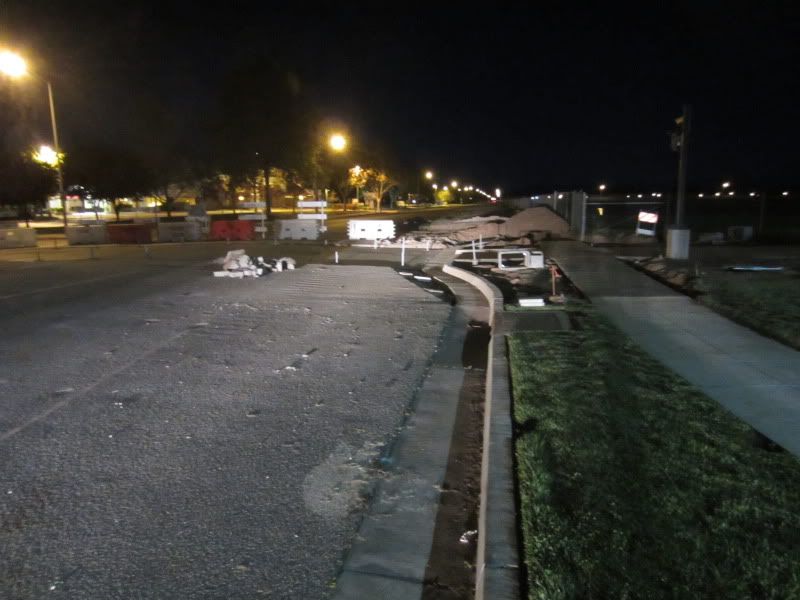 The sidewalk is now connected with the trail. A light was put in on the trail, but apparently none is being put in on the street, over the crosswalk itself. That's where most of the light is needed.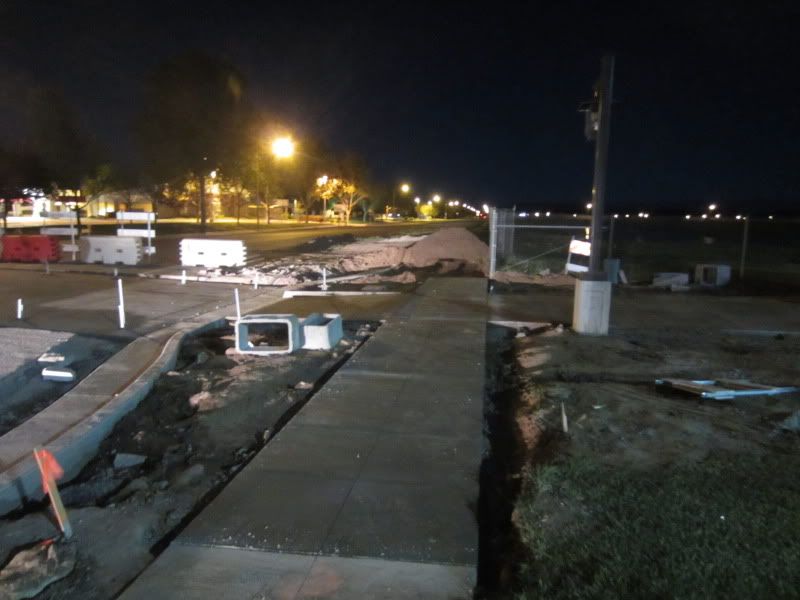 The curb ramp itself is great. It's wide (same width as path), smooth and the gradient is very low. Excellent. However, as I said, it could be even better by making the crosswalk raised so that the cars, not the people, had to deal with the up and down.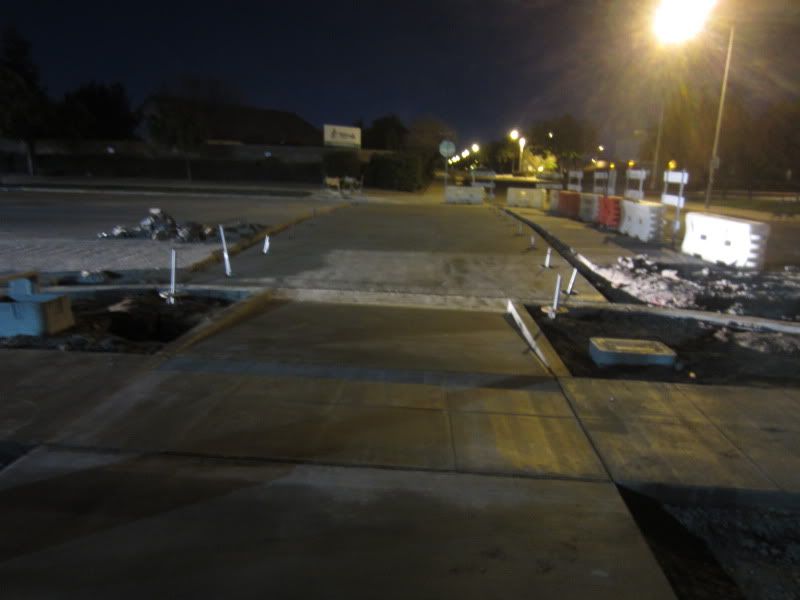 The crosswalk is quite wide, and the embedded lights are being installed. The lights are super visible and are a great addition.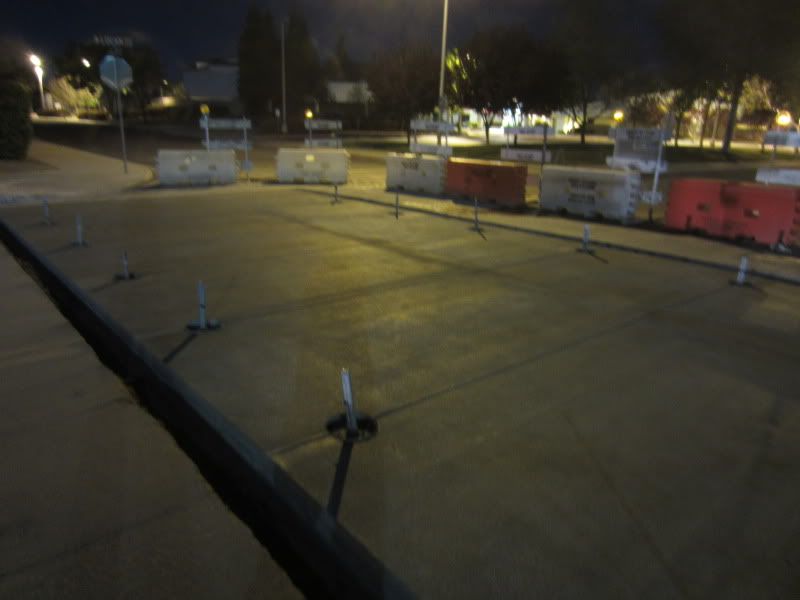 The side where the school is baffles me. Absolutely no change here to the existing curb. No sidewalk extension, no improved ramp. Even though it's a small residential street right by a school, the corner is still designed to allow turns at high speeds, and allows cars to park all the way up to the intersection.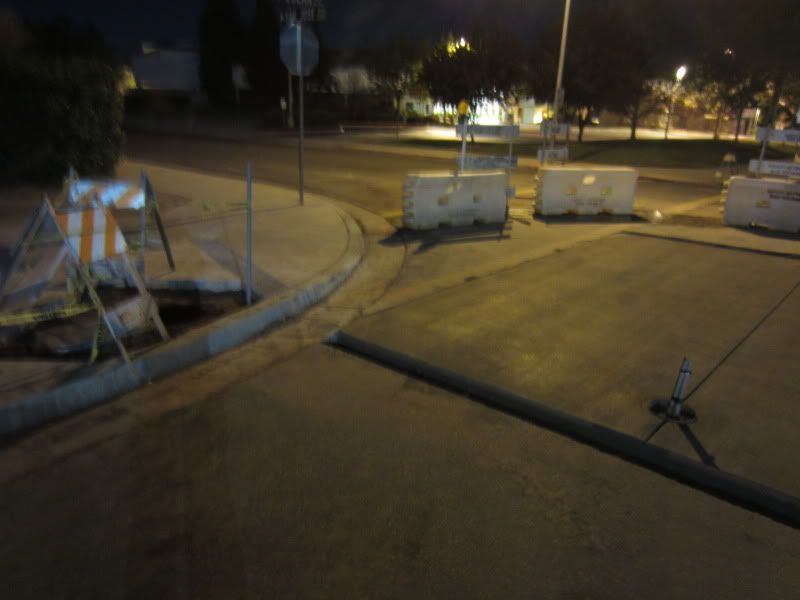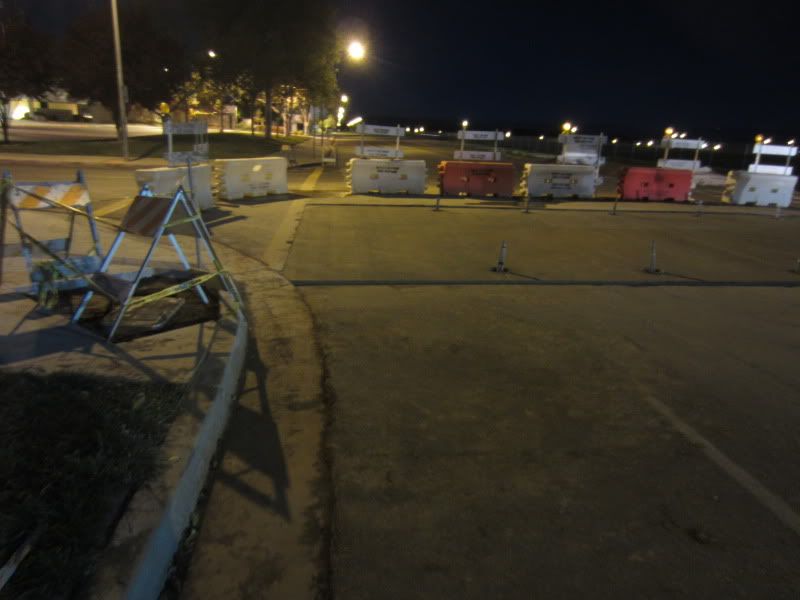 I don't see where the sensors that will turn on the flashing lights will go, so hopefully they will rip this up and rebuild it?
The project should be finished by Tuesday, so I'll have the final pictures then.