I spent last weekend on the East Coast. Here are pictures of my trip, with notes. Of course, the focus is on transportation infrastructure. I went from Newark to New Brunswick and then to Philly. of course, the entire trip was done using public transit and walking.
I was only there on Sunday and Monday, so I didn't get to take as many pics as I would have liked. Not enough time…I'd never been to either location, so it was all new to me.
—–
I arrived at Newark Airport Saturday night, after spending all day traveling, with a stop in Dallas. Like Dallas, Newark has a modern airport elevated train system that is fully automated. The Dallas one was a little better though. It's always amazed me at the speed cities go to spend hundreds of millions on airport transit systems, but aren't able to do the same elsewhere. How many train systems do you know in the US that run every 3 minutes, 24 hours a day, and are fully automated? All of them are inside airport.
The Newark train is outside security, so it includes a connection to the train station. After a free 5 minute ride, I was on the northeast corridor, ready to head south. It was Saturday night, and it was impressive to see so many trains going by. While I lived in Boston for 4.5 years, the northeast corridor doesn't see nearly as many trains.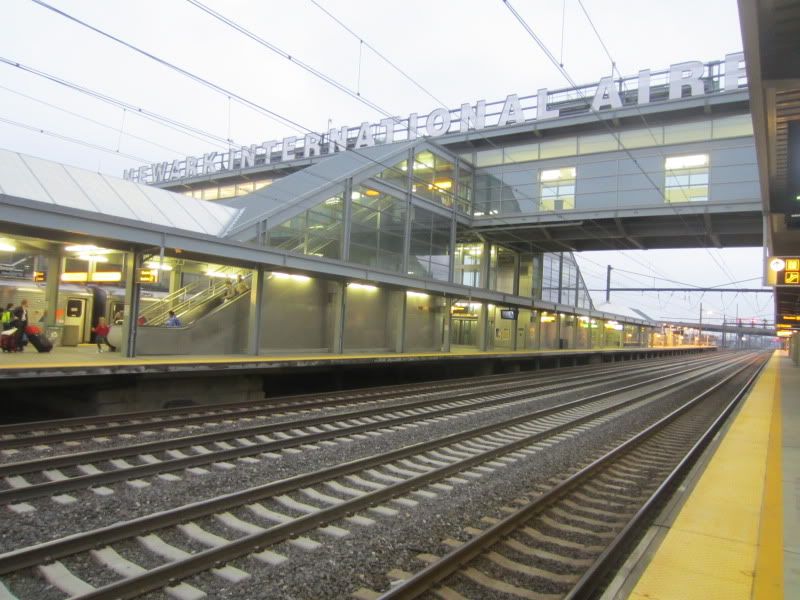 My train was perfectly on time and easy to identify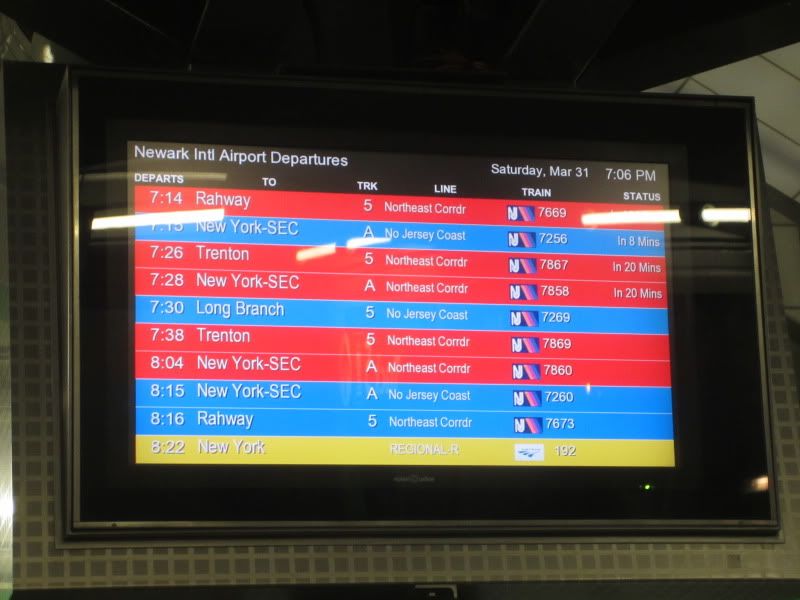 I stayed in an indoor waiting area, but an outdoor one was also available.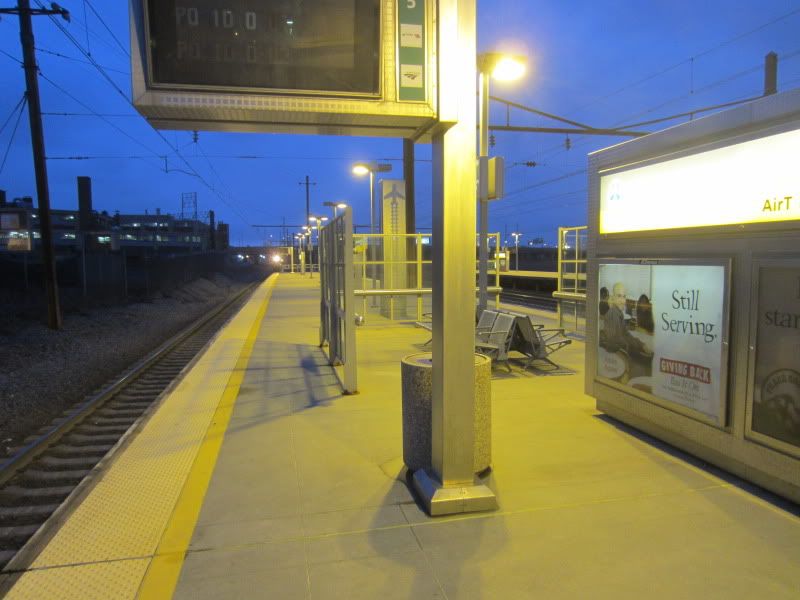 A short trip later and I was in New Brunswick. I didn't know what to expect from the city. On one side, it is small and suburban, but on the other it had some good height downtown. here is my hotel.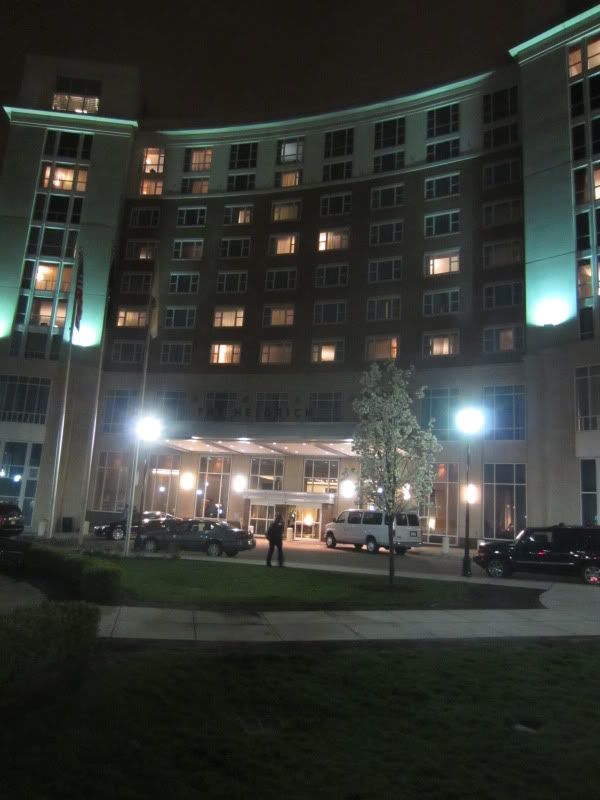 I think I should split the rest of this post from the front page. So click for more.
Downtown streets look very clean and very newly built. The streetlights were super bright, something Fresno needs to learn about. It made walking late at night feel perfectly safe, even when there was no other soul around. Note the lack of street parking and good amount of street furniture.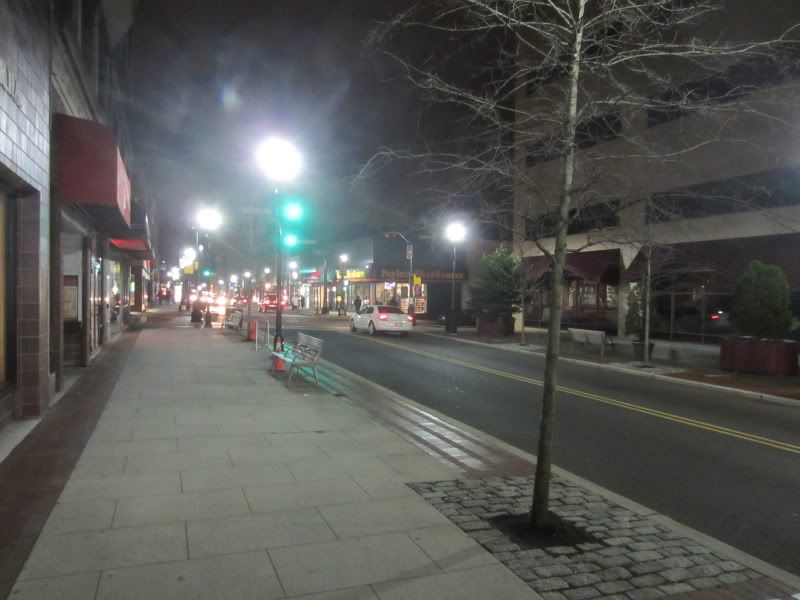 —-
Sunday.
View from hotel window. As you can see, the center has height but everything around it is very green and suburban.
Spring makes everything look nice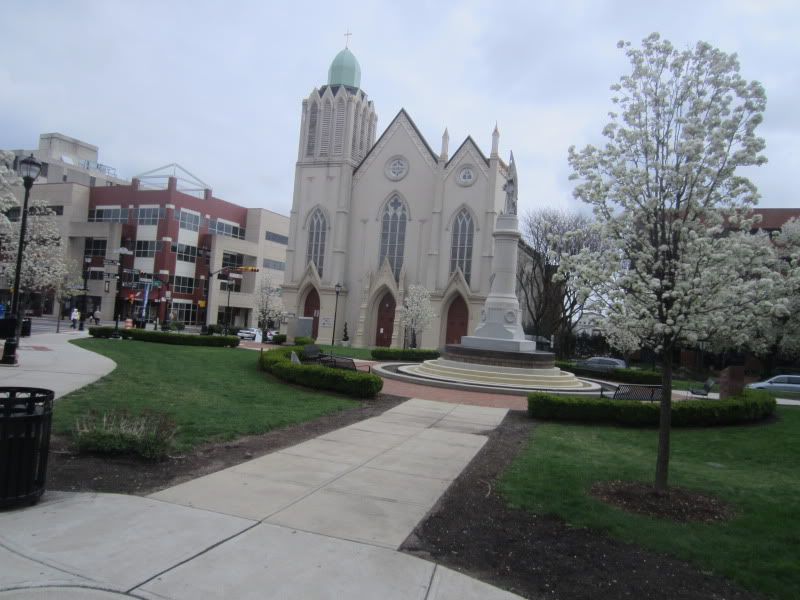 Downtown streets were very cute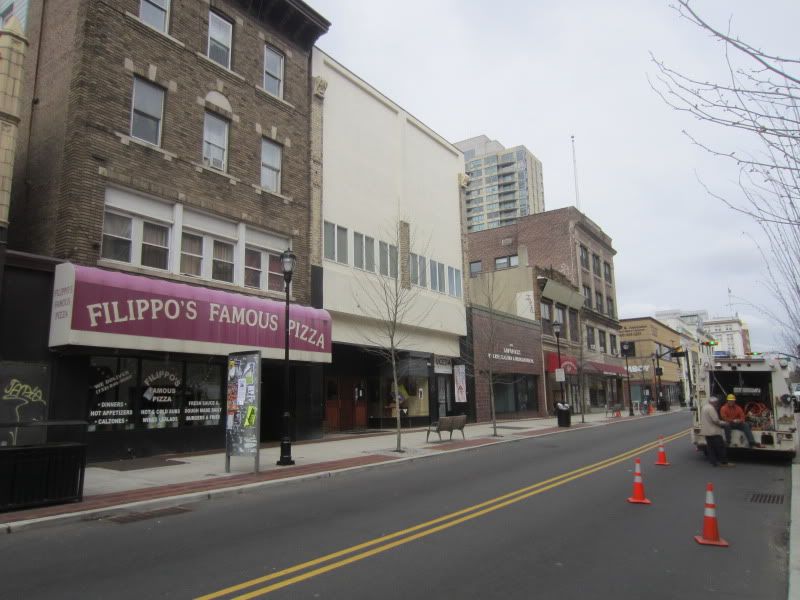 Small streets make for very easy walking.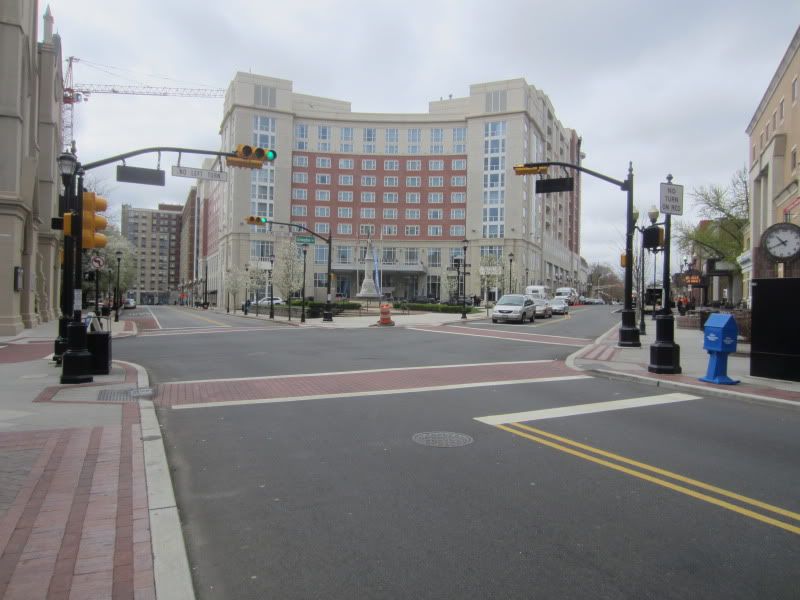 This next part of town actually reminded me of downtown Fresno….if downtown Fresno were still full of people and shops….and better kept streets
The northeast corridor cuts through just outside of downtown. See that crosswalk? It's just like the one I was talking about Clovis building. I'll have an update on that tomorrow.
I had some time, so I stopped by one of Rutgers' four campuses in the immediate area. It was spookily empty, but nice looking.
This is like a 10 minute walk from downtown, but very suburban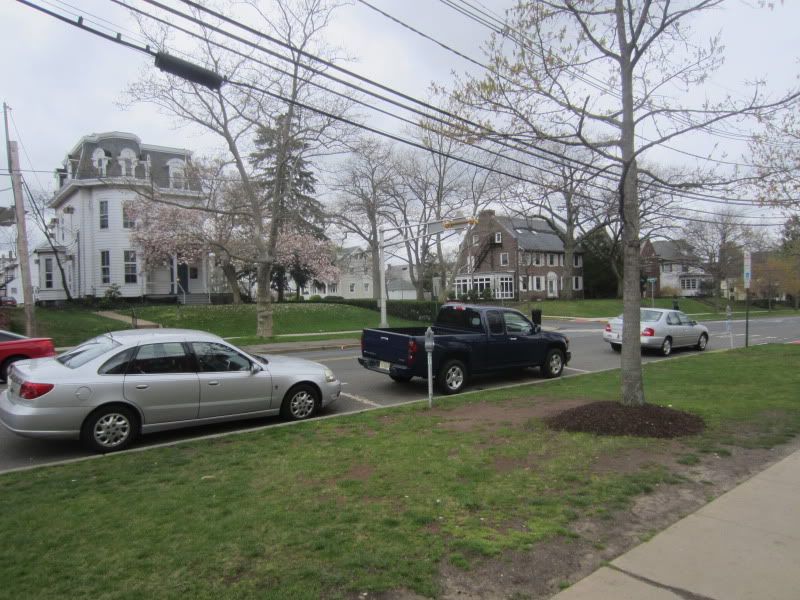 Some parts around campus reminded me of areas near Boston U.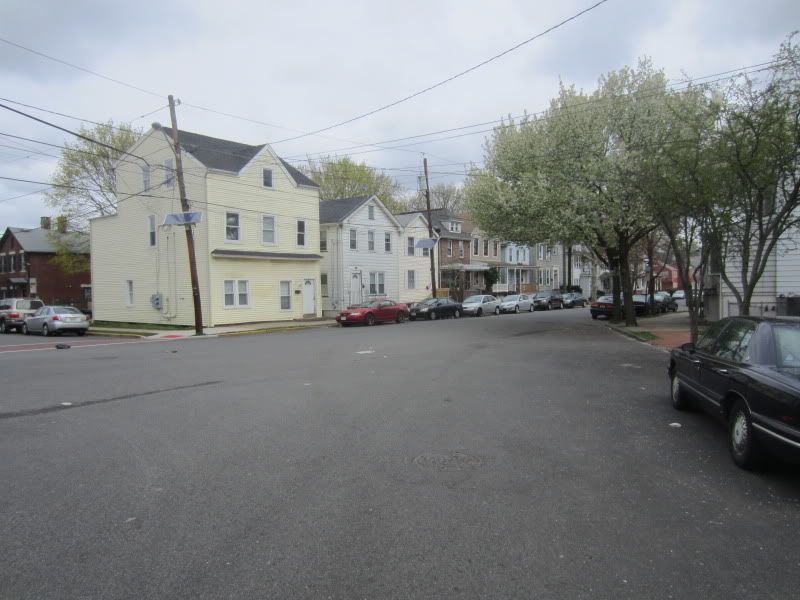 Walking back downtown it's fun to see the density change so quickly.
The train station front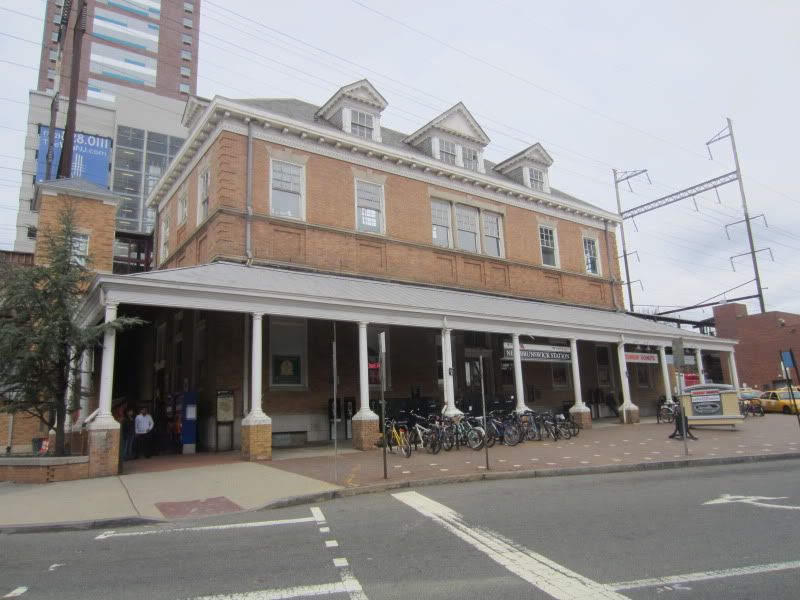 The city isn't static. Some modern condos are very prominent. Some people in Fresno would be wise to see you can have your standard suburb and modern highrises and not have them clash.
Rutgers has a separate building for urban planning downtown
At the end of the day it was time to take the train to Philly. I wish I had taken a picture of the train from the night before, as it was much more modern looking than this one. This one looks like every MBTA train.
That trip was a bit longer and required a very easy transfer in Trenton from NJTransit to SEPTA. One only had to cross the platform.
In New Brunswick I was able to use the ticket machine to purchase my trip all the way to Philly. Transit agencies working together in America? Madness.
Next update will be about Philly. Actually, next post will be a quick update about the Clovis crosswalk, and then Philly.