Last Monday, I was in Philly. Ok, I was there for a wee bit on Sunday night as well, but it was pretty much one day. Here are my pictures and thoughts.
Part 1 was Jersey
—
Arriving in Philly was fun. After transferring to SEPTA in Trenton, I boarded a train for Philly. I had purchased a ticket to 30th station, but was told I could get off anywhere downtown, so I went one station further to "Suburban". The name is a bit misleading. The station is a lot like Penn Station in New York, in that it is very subterranean, and you have no idea where you are. As it was Sunday, it seemed like every stairway was closed, but when I did manage to find my way out, the first thing I saw was this.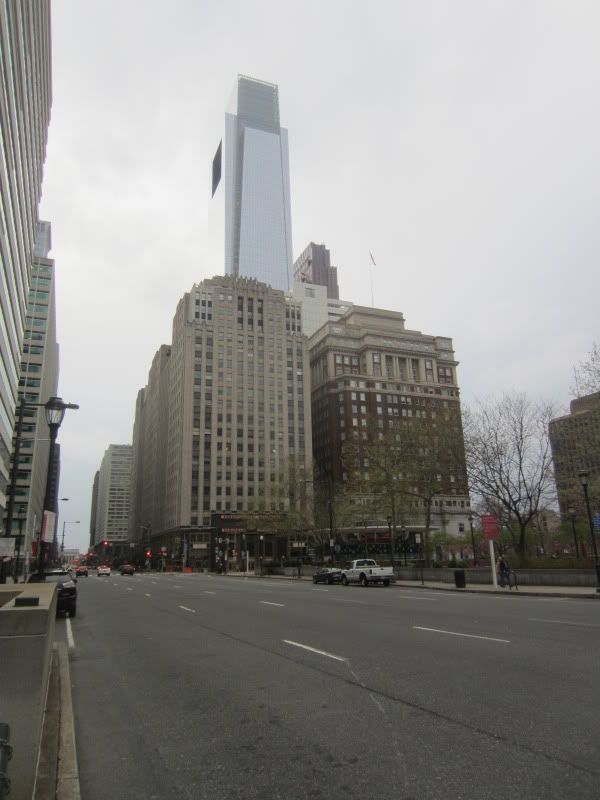 Nice. Sort of like New York though, at least in how wide that avenue is.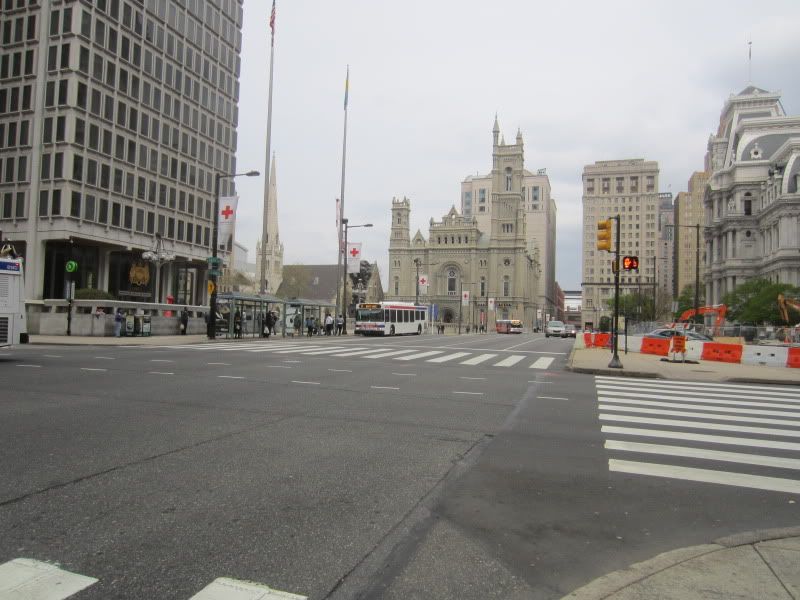 Not bad. Nice being in a real city again.
I was meeting someone who I would be staying with, so I began that walk, only about a mile or so.
Very pleasant walk, even when looking at the back side of some buildings.

Oddly out of place building.
After meeting up and settling in, I went out for another stroll. It was raining, but I was ok with that, as I enjoy walking in the rain. That's not something you get to do quite often here in Fresno. I was staying near 15th and Pine, and the neighborhood looked a lot like Boston. I headed over to Rittenhouse Square, and then began walking East on Walnut.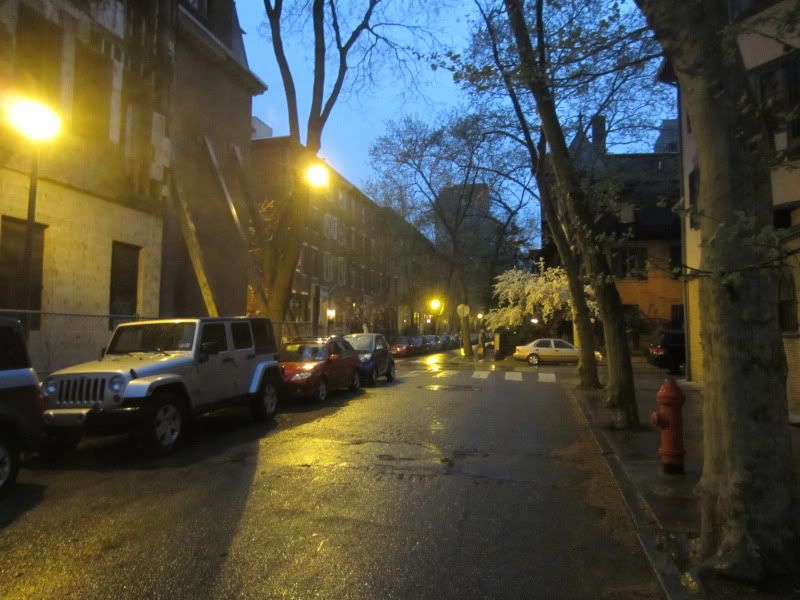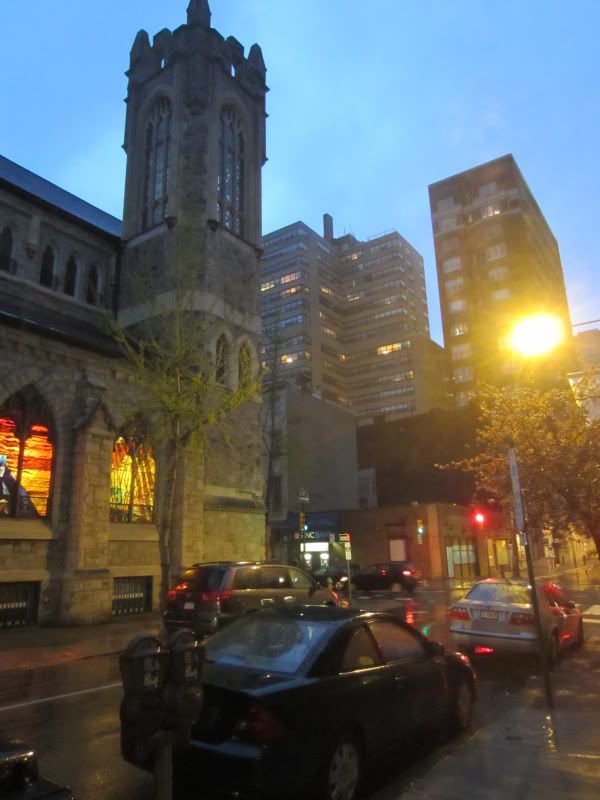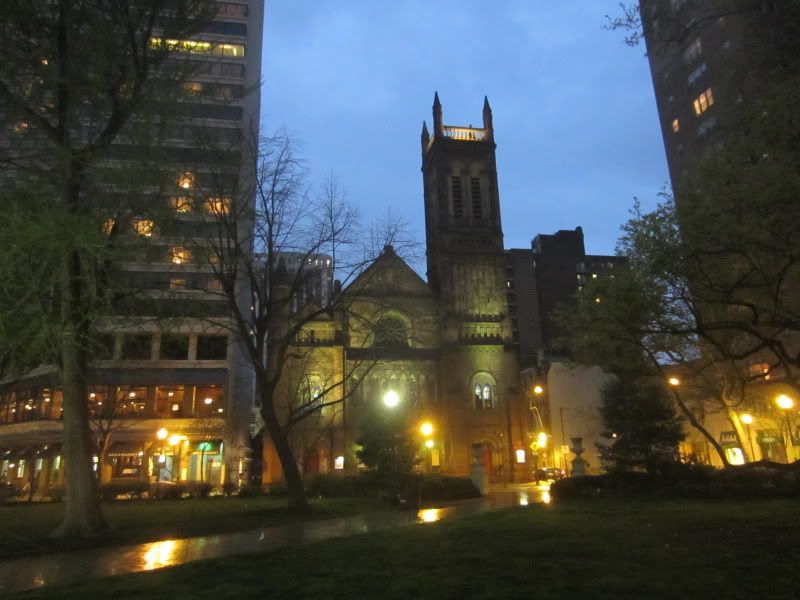 Walnut is very European, at least at night in the rain. Reminded me of a typical "high street". The Spanish retailer, Zara, probably added to that.
(time to break this post up, click to read more)
There were even bike racks in the street. Lots of signs about it too.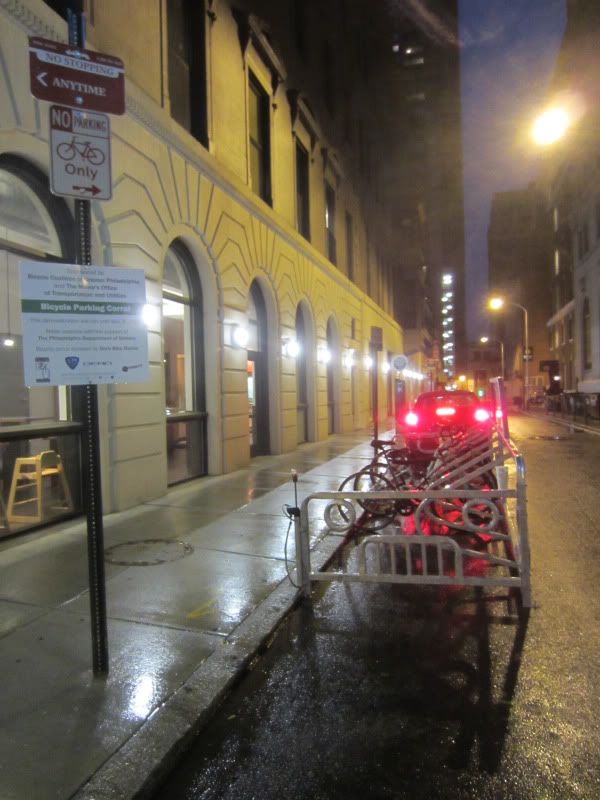 And some good use of color.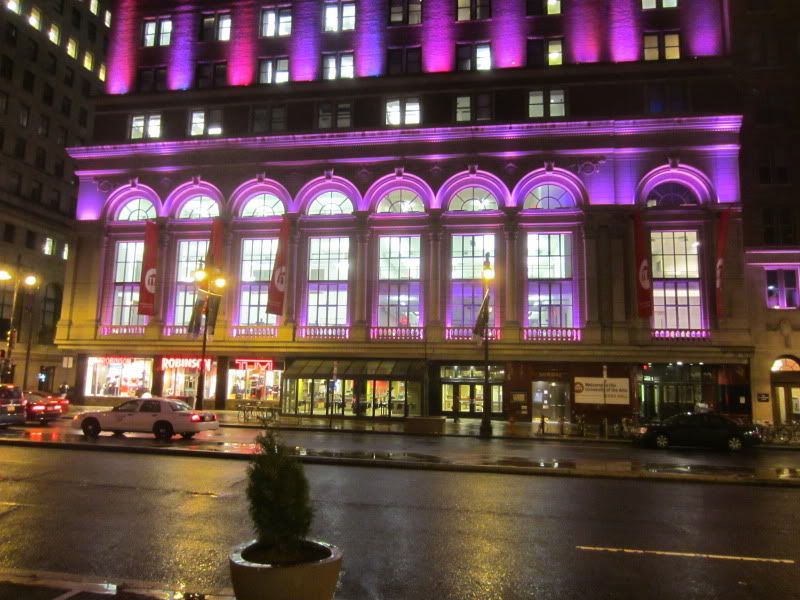 I made my way back to the apartment (which was absolutely huge! Apparently, rent is cheap for an east coast city. They have access to a roof deck with great views.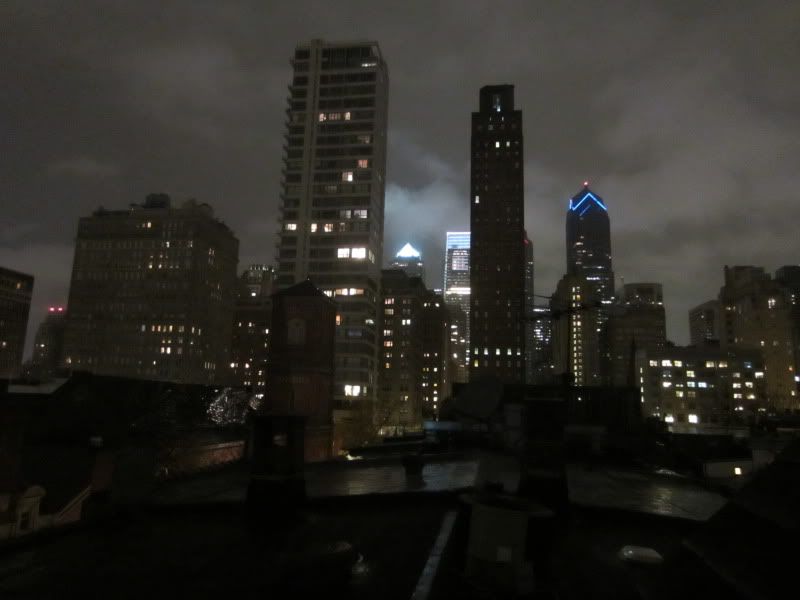 —–
Monday.
A little bit more walking around the central city, before boarding a bus to go west. Note the very helpful pedestrian guidance signs.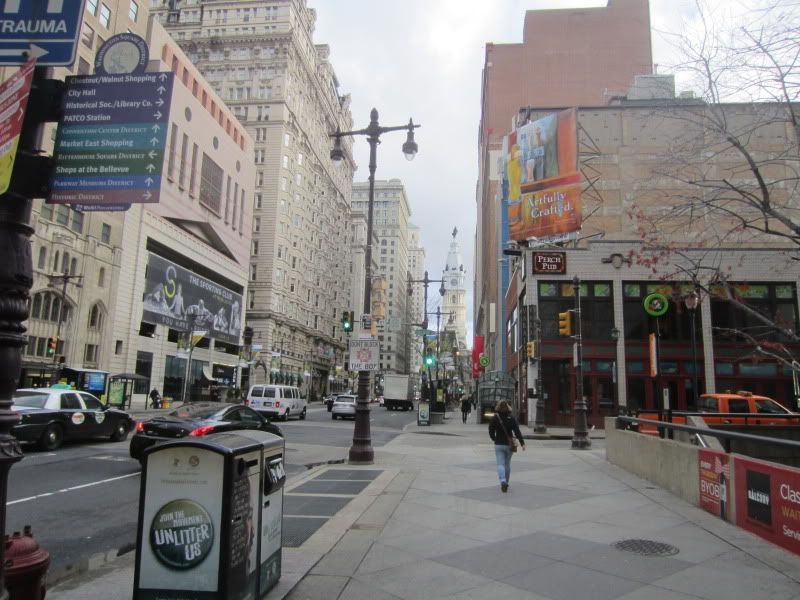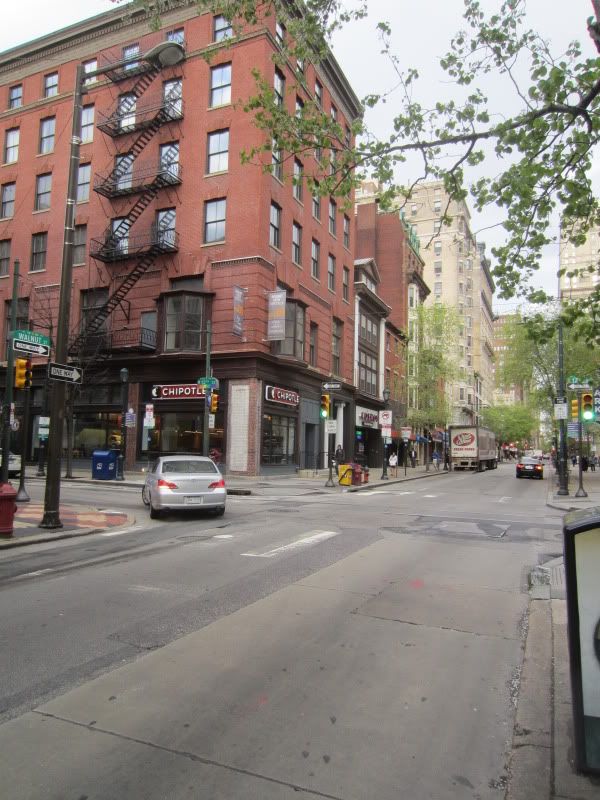 Stopped by UPenn. This street reminded me a lot of Boston. That's their stadium, with the green bike lane. Harvard has the same exact setup.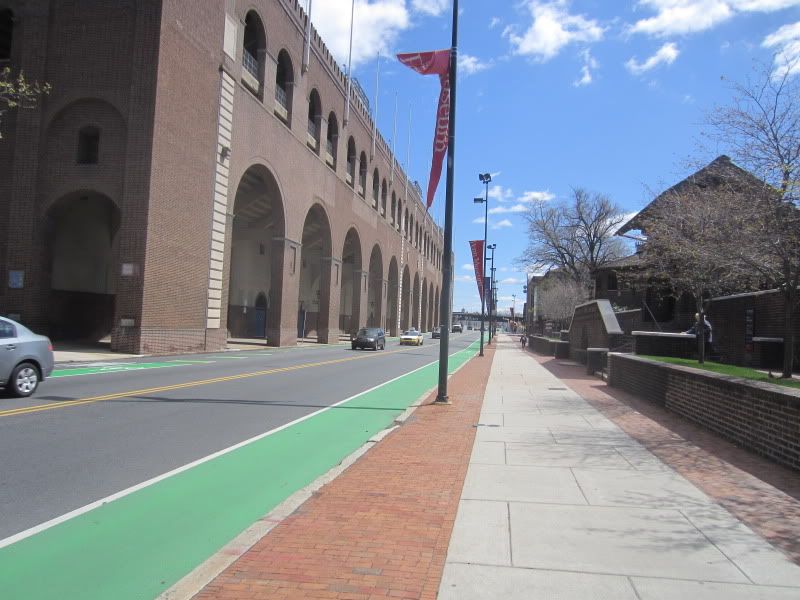 This was a nice touch. A construction project forced a sidewalk to be closed. They actually built an entire traffic light and curb ramps for the temporary crossing. You can see the actual intersection further back.
UPenn recently built a sports complex on an "island" surrounded by transportation infrastructure.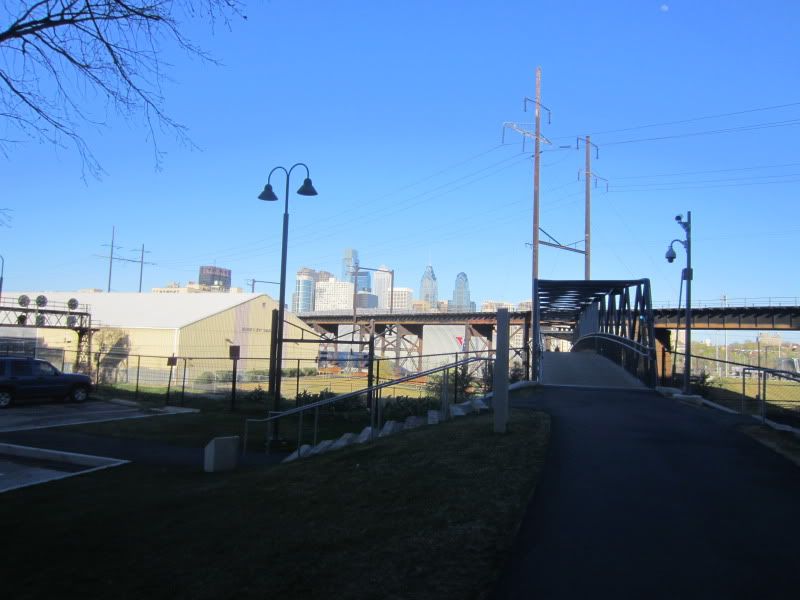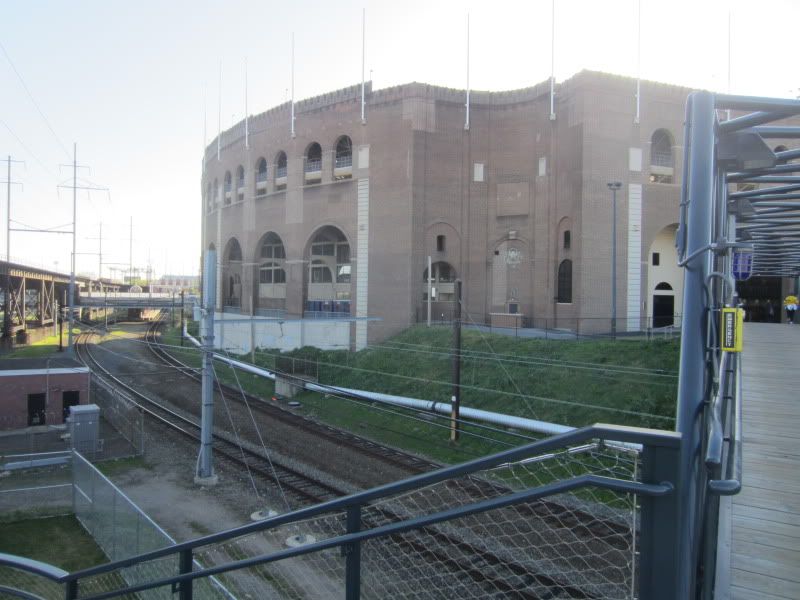 Again, reminded me a lot of BU in terms of geographic placement.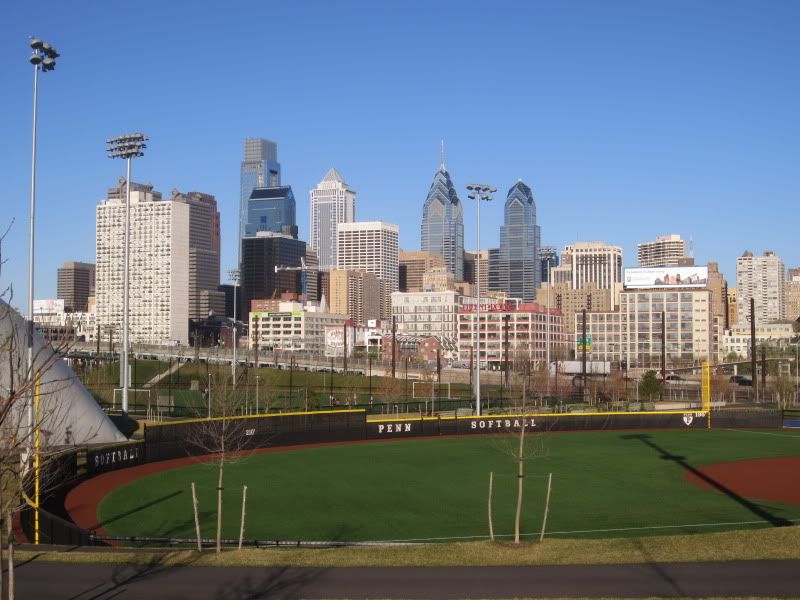 The trains need new infrastructure.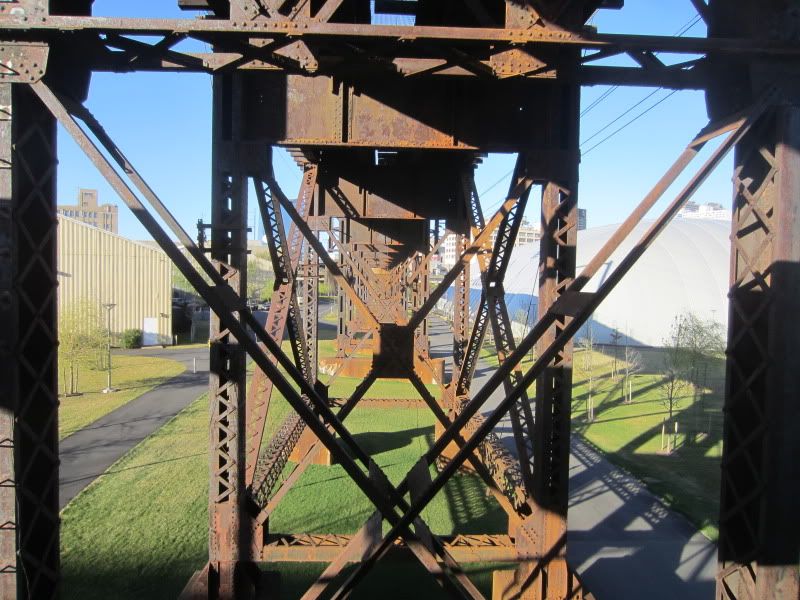 By UPenn, there's another college called Drexel. The campuses bump against each other and seamlessly flow together. Their campus is pretty, but behind it was a street that reminded me a whole lot like….that's right, BU! But 5 years ago, before they rebuilt Commonwealth Avenue. Very easy to make this street look much better.
Same wideness, same greyness, same ugliness.
(Note the sign directed exclusively at pedestrians)
30th Station is very close, but is sort of isolated. Not much going on around it, huge opportunity.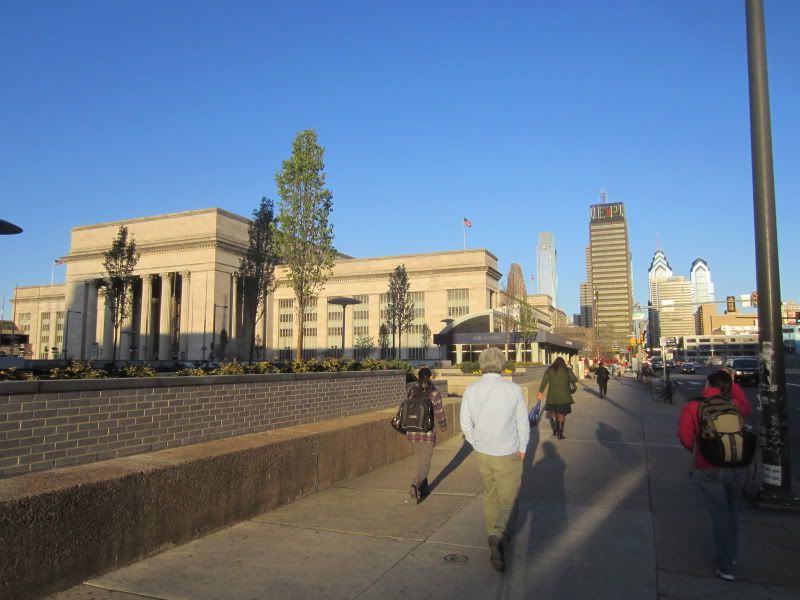 Inside is nice though.
Oddly enough, you can't get into the subway from the train station. You have to go across the street. Just like Boston's North Station!
However, the subway itself is more like San Francisco on Market Street. In SF, the trolleys run underground above the BART heavy rail. Here, they run side by side.
Heavy rail…

Trolleys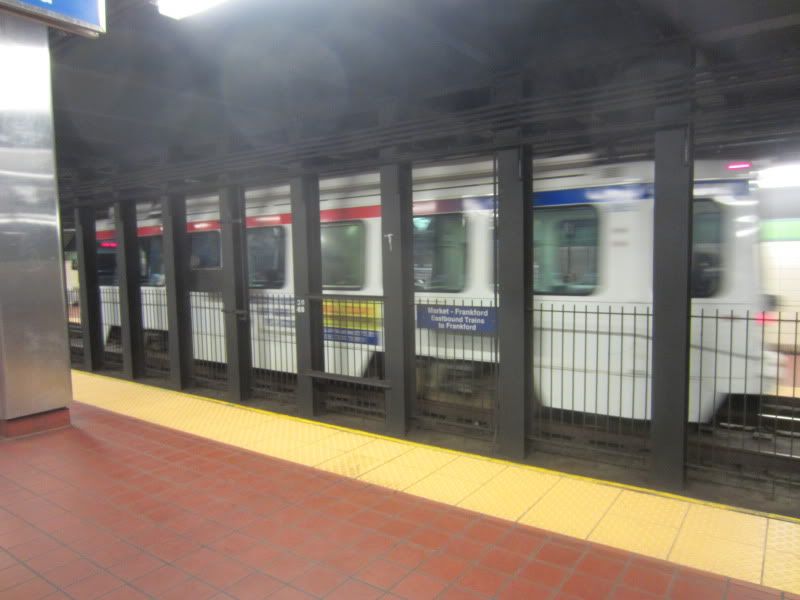 And then we're quickly back downtown. Unlike NYC, Philly isn't packed with people. It can be oddly empty apparently.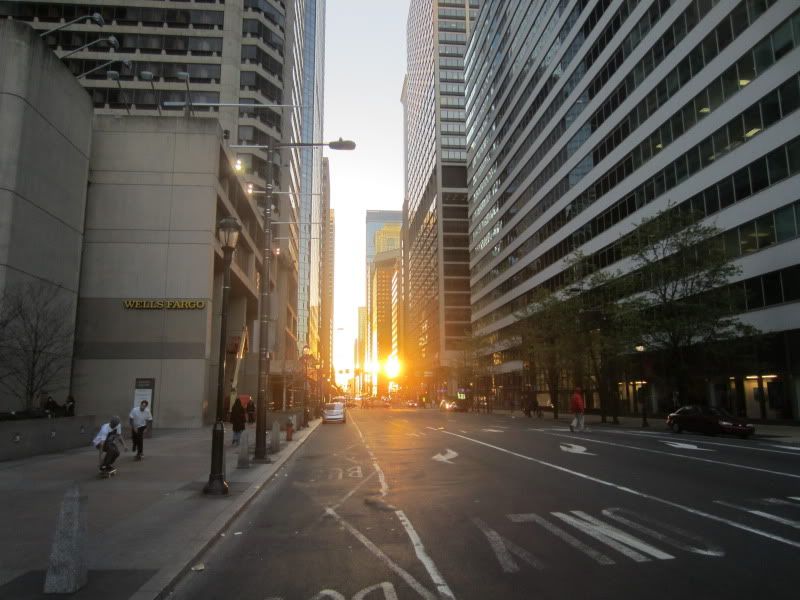 Lots of blatantly illegal driving. I shall talk more about that next time.
That's it for now. Part three will have the rest of my day but actually have more details in terms of what I liked and didn't like about the way the city is set up.