When people talk about ways to get shoppers and visitors to downtown Fresno, a common theme is the idea that a single well known anchor would bring enough shoppers to have the entire area pick up.
Of course, the anchor has to be a chain. Fresno loves chains. You can open the world's best….well, anything, but if it's not a chain, than expect sparse crowds. People will camp overnight for the grand opening of a chain like Buffalo Wild Wings, but ask people if they've ever heard of "Come And Get it Chicken and Waffles" which offers much better food, and the answer will obviously be no.
The question is, is there such thing as a well known chain that can both bring in enough people to spark something, AND would also ever consider locating downtown?
A big issue with chains is that they have their location planning down to a science. It's not always a GOOD science, but these chains believe that the only places they can be successful is somewhere that meets some arbitrary and predefined set of criteria.
The big factor of course, is number of households above a certain income threshold within x miles. The exact formula obviously varies by chain, but the idea is always the same. It's the reason almost every new national chain that has set up shop in Fresno in the last decade has picked River Park. It's the only place that meets the formula. Indeed, in a couple of months the DSW chain (shoes) will open their first valley store….across the street from River Park.
The formula doesn't always make sense. Having 20,000 households that make $60,000 or more a year within 3 miles can certainly impact sales….but these formulas ironically don't take into account the local populations' ability to drive.
You can bet that the location formulas place a very high premium on highway access (River Park borders CA-41) and ability to provide ample parking, but the irony is that these formulas seem to imply that people will only drive a couple of miles to get to the store.
That may very well make sense if your chain is a store that caters exclusively to a local neighborhood, like SaveMart or CVS, but if you're a national retailer that will only have one location for 200 miles, doesn't it make sense that people will in fact drive a little further to get there?
After all, RiverPark isn't so successful because of the people living within 2 miles, but because it attracts people from Madera, Sanger, Kerman etc….all 20+ miles away. Remember, River Park is home to two Sports Authority stores, one directly across the street from another. It takes more than shoppers from northeast Fresno to justify that.
So if a big-name retailer opened their own and only valley store downtown, would they be successful? Sure. People have no problem driving here.
But that doesn't mean it will ever happen. Nordstrom, if they ever do come to Fresno, will not open a store downtown simply because it doesn't fit with their scoping formula. Indeed, River Park doesn't even make the cut today, which is why they're not in town.
In Santa Monica, Norstrom helps anchor the popular pedestrian mall. Doesn't mean they'll ever do the same on the Fulton Mall

So what chain has the magic power?
-Bass Pro was once talked about half a decade ago. It didn't happen, and even if it did, it's not a good fit with downtown, or really, as an anchor anywhere. How many people follow up their kayak-purchase with a stroll for designer jeans?
-Dave and Busters gets brought up all the time, but the chain isn't exactly expanding. It's an expensive operation to run, and has limited appeal. Their big competitor, Gameworks, went out of business a few years ago. The chain can barely make it work in much bigger cities, Fresno isn't in line.
-Ikea is another one that gets brought up, but the big-box format obviously doesn't work downtown.
A few months ago, Yardhouse opened their first Fresno location, and at the time I thought they would be one of the few brands that could make it work absolutely anywhere. They're a growing chain with a good reputation, and a concept that can draw people from all over. Their theming also could complement the baseball stadium downtown. Of course, they opened up in River Park to big crowds…..but less than 6 months after opening, Yardhouse has already cut back their hours and their staff. I was excited about them opening here primarily because they'd be the only (non fast-food) place in the River Park area with a kitchen open past 10pm. While they are still open past 10, they've cut their hours down to 11:30 on weekdays and 1:30am on weekends. I stopped by last weekend, and the place was almost empty a little after midnight. Just three months ago, there was still a wait at 10pm.
Discouraging. Fresno loves chains, but apparently the love affair is is quite fickle. Texas Roadhouse opened this week on west Shaw to large crowds, but will that last? Probably not.
So, back to the title of this post…what chain, if any, would and could anchor downtown Fresno?
The only one I can think of is the well known LA burger-place Unami, which just opened a large new concept space in downtown LA. They've chosen locations that show they're not afraid to go beyond the "formula" and it's helped their image.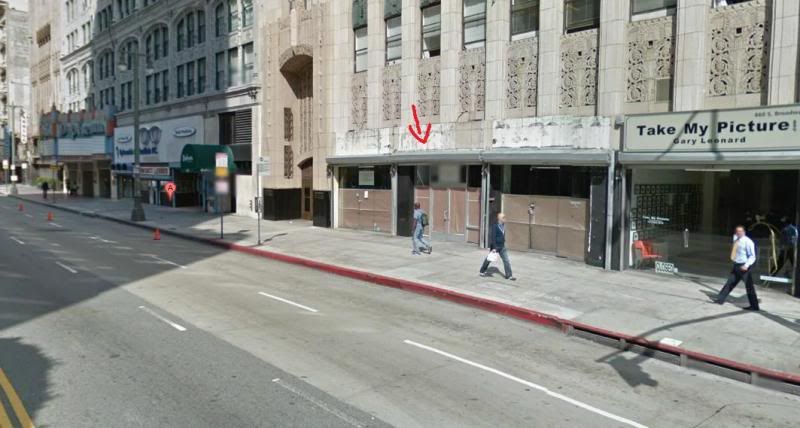 You can read about their "UMAMIcatessen" concept which opened in LA in an article here.
Check out their menu, it would certainly be unique to Fresno.
PDF
Any suggestions?