Looking for something to do before work tomorrow? I'm not quite sure why they picked Wednesday, but IBikeFresno is hosting a group ride, with police escort.
If you come from Clovis, it is actually a mall to mall to mall ride.
Where: Starts at the Manchester Sears Parking Lot and ends at Fresno Brewing Company.
Time: Ride departs at 8:15a so you should be there a little earlier. People tend to start gathering at about 7:45a.

Presented by the Fresno County Bicycle Coalition (FCBC), hop on your bike for a fun ride straight down the middle of Blackstone.

The Fresno Police Department stops traffic and allows bikes to take back the road for a few miles. You'll be riding alongside local elected officials, community leaders, business owners and bike enthusiasts from the Manchester Mall SEARS parking lot and down the Fulton Mall. Then hang out for snacks, pictures and community.

RIDERS FROM CLOVIS: A group ride will be leaving from the Sierra VIsta Starbucks at 6:50a to ride to Manchester Center.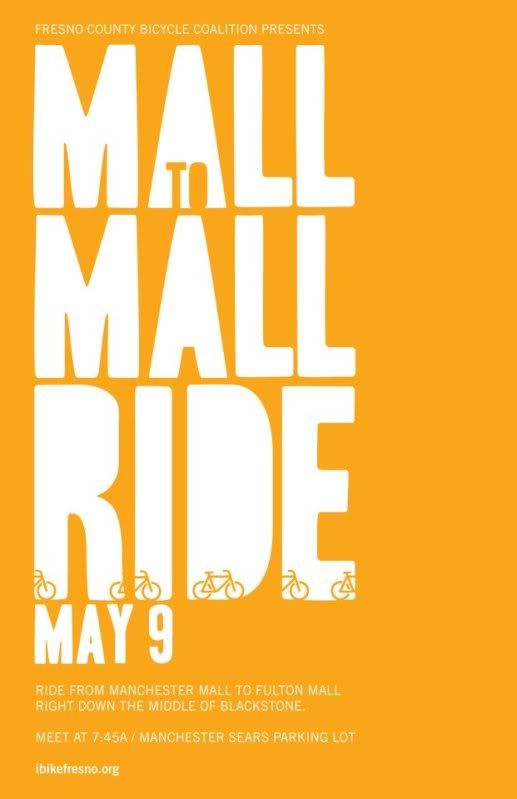 Besides that ride, remember that every day you log miles onto their website is a chance to win a prize.
I am currently in 450th place, so perhaps you can beat me. To win prizes, your amounts don't matter, just riding at all during the previous day.