The big news this week in California is a "perfect storm" of events which led to gas prices skyrocketing in an unprecedented way.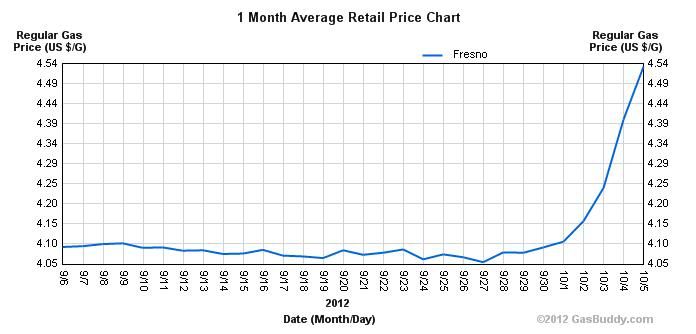 The surge isn't expected to last long, but it may take over a week for prices to return to the $4.10 level they were in Fresno at the beginning of this week.
Even a short term surge can wreck havoc on low income families that are forced to depend on cars due to a bad transit system. Fresno has the highest density of poverty in the country, one of the highest unemployment rates, and a city built around the car. That's a recipe for disaster. Click to read more!