I recently found myself near Manhattan in Jersey City and Hoboken. Besides enjoying the view of Manhattan, I noticed the great pieces of infrastructure known as the ferry terminals, which offered very quick (and wonderfully scenic) trips to Manhattan.
Everybody loves ferries. They're fun. They're not claustrophobic. They are quick and can be very direct (no trudging up and down stairs in large stations). The fresh air, the smell of the breeze….it's the most refined way to cross a body of water.
Problem is, they're not as popular as they should be, and the reason for that is price.
If you find yourself near Exchange Place, trying to get across the water, you have two choices, PATH or the ferry.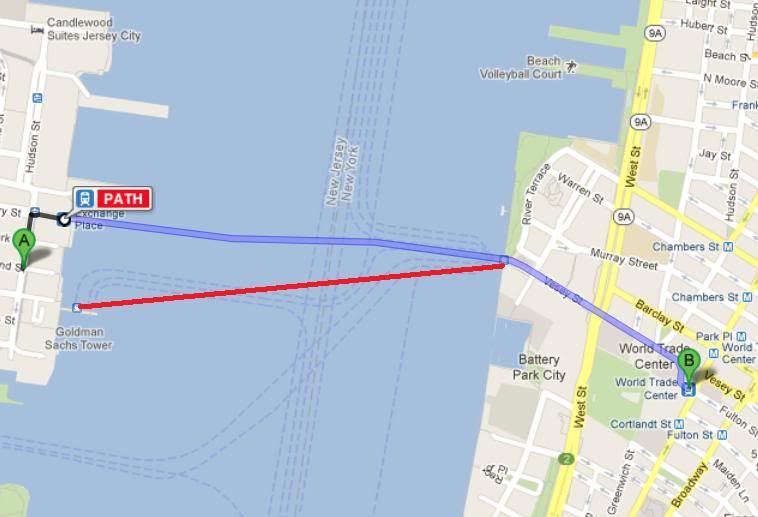 Look how close you are (that blank wall on the left is the ticket sales area)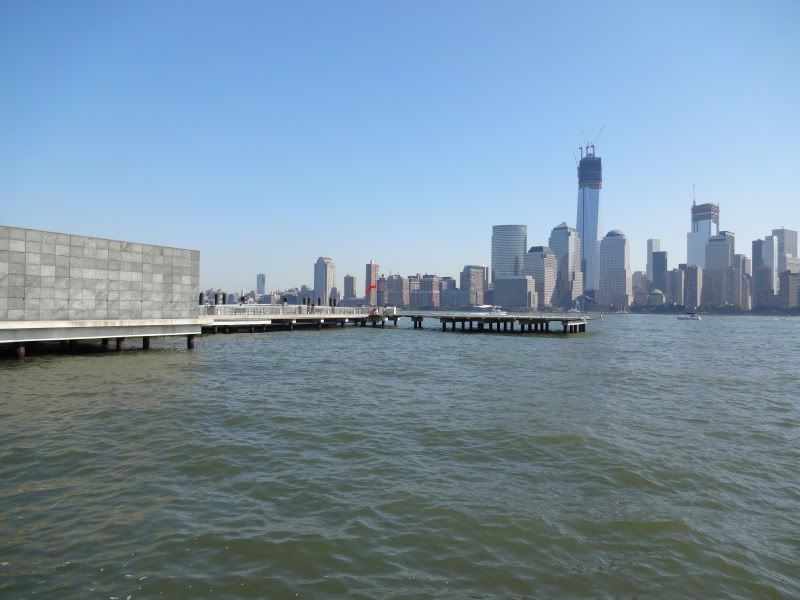 Isn't the view great?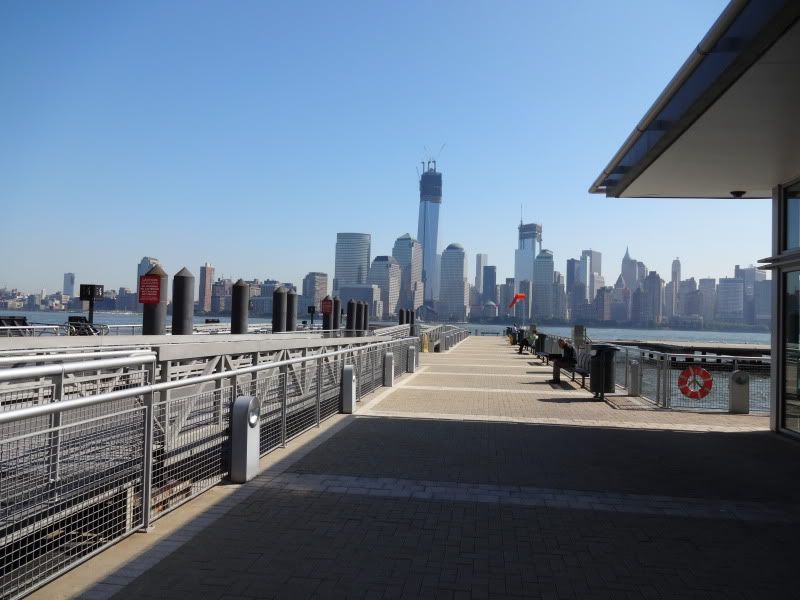 Why would anyone want to commute underground in an uncomfortable and cramped train when the open skies beckon?
Frequency isn't the issue….

Price is.
PATH costs you $2.25 to get across.
The ferry is $6. $8 if you're going ever so slightly further to Wall Street.
For a one time trip, that's fine, but for a daily commute? Even I would find myself on PATH with these prices.
The story is worse over at the Hoboken terminal, which is a short light rail trip north.
PATH is the same: $2.25
New Jersey Transit: $5
Ferry: $8
The paradox I refer to in my title is that ferries should be cheaper because they're so much cheaper to build. How much does it cost to build train tunnels under the Hudson? Something like….
$9 billion. How much does it cost to build a ferry terminals? Pennies in comparison. The docks in both Jersey City and Hoboken are elaborate, but even the fanciest ferry terminal is just competing with above-ground train stations in terms of cost.
Hoboken Train Station isn't cheap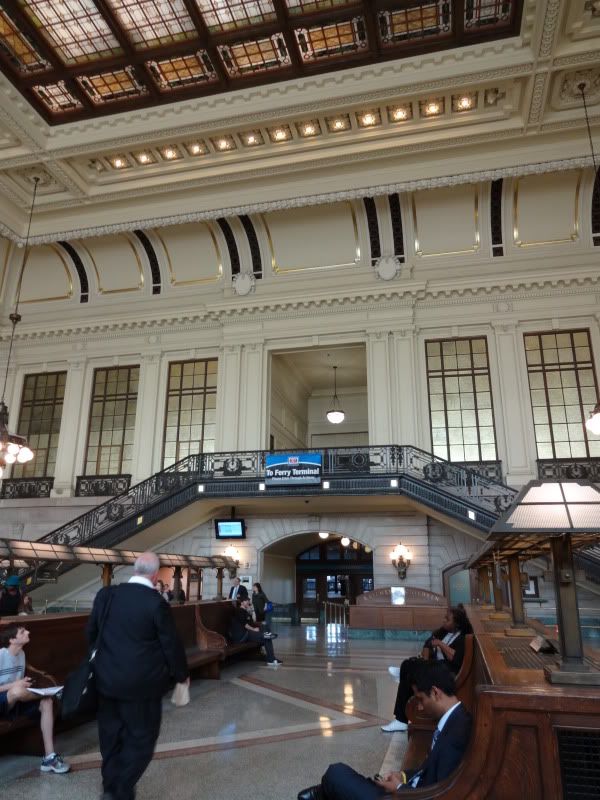 The ferry terminal is similar in fanciness
The tunnels are a whole other ball game. And if cost cutting is of the
utmost importance, a few logs and planks can give you a working ferry
dock for under $10k. Meanwhile, the entire ferry route is free as it's
just water. Not free in the way buses get roads for "free" but actually
free. No start up costs, no maintenance costs, no worries.
So why is it that ferry customers must pay so much? The answer is that PATH and NJTransit riders aren't paying for the infrastructure. (Of course, they're not even fully paying for the operations.) That's not a bad thing, as the social benefits of working transit are so great that subsidies make absolute sense.
What doesn't make sense is penalizing ferries, because their operating costs are higher than trains. If the ferry agency got a $9 billion lump sum investment like the train agencies get, they could buy all the boats they need and run $2 trips for a very, very, very long time (using the $9b to pay gas and wages)….much longer than than the train agency could. In fact, with $9b, the train agency wouldn't be able to run a single train, as they'd have spent it all on tunnels.
And that bothers me. It doesn't make sense to handle operating costs and capital costs in such a different matter. Shouldn't the total expenditure be what is important?
Add up 100 years of train infrastructure and operating costs
Then add up 100 years of ferry infrastructure and operating costs.
Finally, set prices based off these costs. I would take a bet that the ferry would end up with a much lower fare. Add in the value the ferry gives the rider in terms of quality of life measures and you've got no competition.
So tell me again, why are ferries which are so cheap to build, so expensive to ride?