Here's a screen capture from the headlines on the Fresno Bee website on Saturday November 25, 2012. It's not a special day, it's something you notice pretty much every time you read the paper. The same type of stories, week in and week out.
There's a theme, I think, and it doesn't take much sleuthing to figure it out.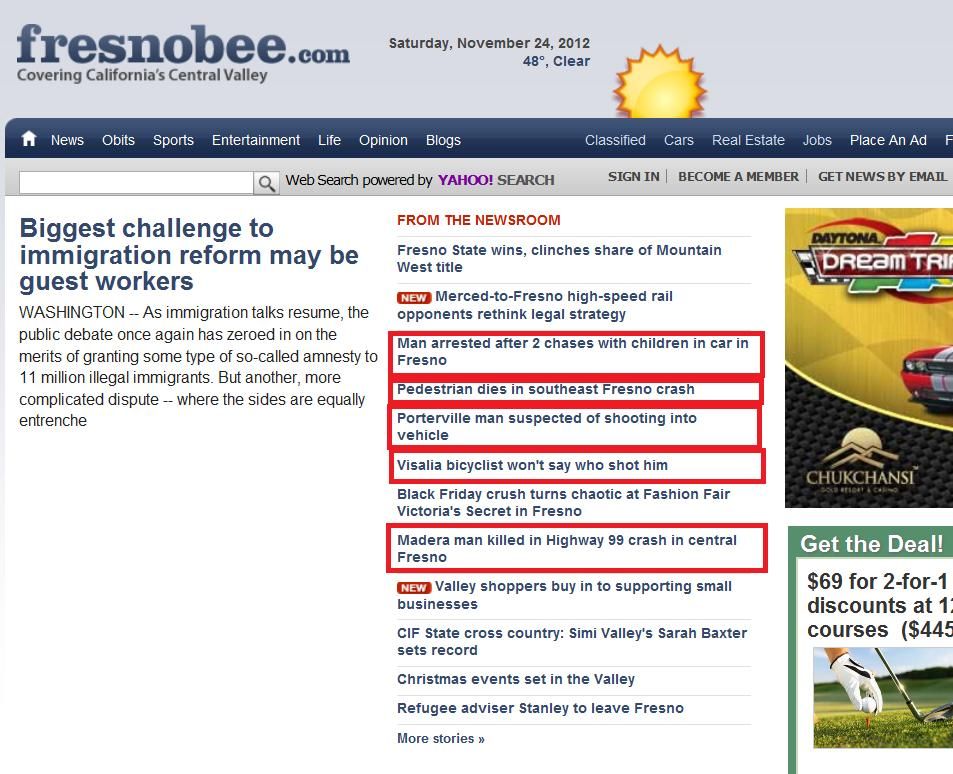 Fresno, and the entire Central Valley has a serious problem, and it revolves around the way the streets are designed.
As the area continues to ignore the transportation and economic consequences of the auto-based design, maybe it's time those in charge start to pay a little bit more attention to the crime, injuries and deaths it facilitates. Click to read more!