Two weeks ago, Google refreshed their satellite imagery of the Fresno region with pictures taken on August 26, 2012, replacing what was seen on April 25, 2011.
Here's a brief tour of the more significant changes in that year and a half. Some good, some bad. There's a good amount of positive changes downtown, but many not so good changes on the urban edge.
I'm providing a link to the map, if you want to explore the area on your own, and also when relevant, a post I may have written on the subject.
NOTE: Google keeps defaulting to the 45 degree view, which is old, from 2010. On the right, hover over the map button and then click 45 to disable that and see the most recent images. On the other hand, this gives you a quick way to compare the changes.
Downtown we see a good amount of new development.
GV Urban finished their Fulton Village Project. You can see the solar panels.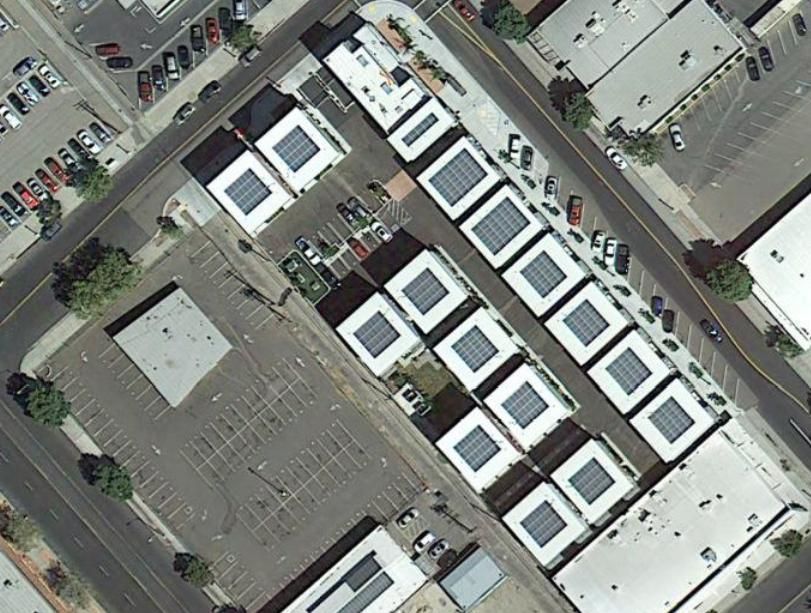 Map
My pictures of the construction
They were also working on the Bungalow project at the time, which has since been finished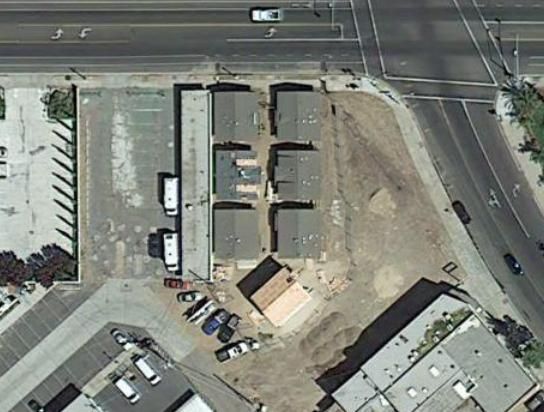 Map
The location of their next project was cleared over the summer. I'll be writing about this one soon.


Map
The final GV Urban project has stalled due to a lawsuit. The city let them demolish two old buildings, and now they're being sued over that. While GV claims that the lawsuit has caused the delay, they wouldn't have started construction in 2012 anyway. In the 2011 pictures, the old homes were still there.
On the north end of downtown, the new Harley dealership. Well, not new, it has been there for decades and was expanded. You may have heard the radio ads all summer. It's great to see the business chose to add a second floor rather than move to the suburbs.
On the south end of downtown, you can see the new homeless apartments under construction. They opened last month. Note the amount of tents in the surrounding streets.
The homeless previously lived on an abandoned bridge, which here you can see being demolished.


Map
West of downtown, we find the new veterans homes.
You might remember when I wrote about the government sprawl this project creates.
Now we leave downtown.
A couple of new businesses. Fresh and Easy built another new store, but this one is unlikely to open in 2013, or perhaps ever.
A call center changed locations, and thus we see the birth of a large new parking lot on what supposed to be something actually productive, like, you know, offices.
And a much larger construction zone, the building of yet another monster Wal-Mart, a Dick's Sporting goods store and many more stores you've certainly seen before. A photo tour of the project, taken around the same time the satellite images were created.
Sticking to Clovis, the Community Hospital expansion continues its multi-year march. Construction is nowhere near done.
A wee bit south, the new animal shelter is under construction, as is a large park…..which will no longer be as large as originally planned due to the copious amount of parking added to the project.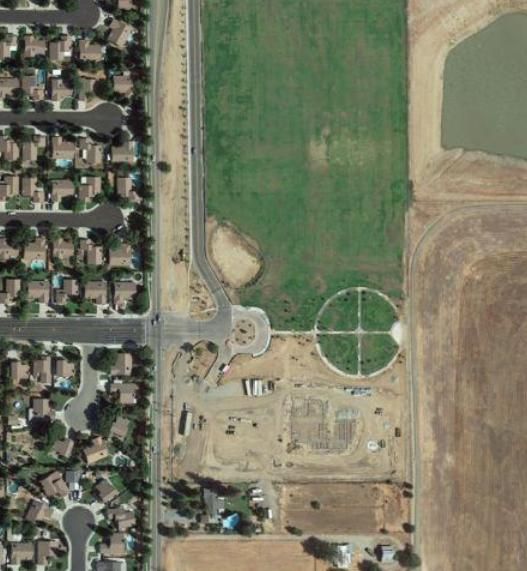 Map
A little bit more south, and we can see the march of suburban sprawl, which took a brief pause during the recession, is back at full speed. Spot a single business? Nope, just homes.
Zooming in a bit, remember the crosswalk I wrote about?
McCaffrey started construction on their pedestrian oriented development, which has no sidewalks and blocks an existing trail connection. I had a fairly long post about that one.
Technically in Fresno, but just a mile or so away, another massive new development. This one is interesting because of the trail along the canal (the arrows). As my photo tour presented, the trail is very badly built.
Further south, work resumed on the long delayed Fancher Creek project. A roundabout was built on Fowler, just north of Kings Canyon. What's interesting, is that unlike most roundabouts which are designed for 20mph speeds (ie, that's what makes them safe), this one is enormous, with very slight curves….allowing for 40mph speeds. Very important for a "transit oriented development" of course.
The bicycle transition appears to be exceptionally badly done, putting bikes to the right of a right turn lane. I'll head down there this month to look at it in person.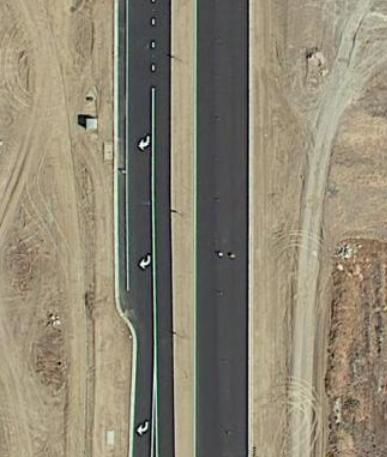 If road widening is your cup of tea, boy oh boy are you in for a treat.
Everything is getting widened!
Herndon, in like 12 places.

And of course, Peach, which involves knocking down a dozen homes
Highway 180, which was the subject of some of my first posts is done expanding…for now.
There are many more examples, but that would require hours of screen captures.
And finally, outside of Fresno, the scenic rolling hills have given way to the first phase of the Millerton New Town project.
Hope you enjoyed the tour. It's always interesting to see what can change in just a year. Hopefully, Google keeps refreshing their pictures every year so I can do this again next fall.
If I missed anything significant, please let me know.