Nothing quite says Christmas like fresh graphs and Amtrak ridership stats. Since I haven't done one of these Amtrak California ridership updates since August, I figured we were well overdue in taking a look at the most recent trends. In my last update, we had ridership stats up to May, today I have until September.
The San Joaquin continues to be the line showing the greatest gains in ridership. The Capitol Corridor and Pacific Surfliner are not showing much growth, as they are pretty stable compared to last years numbers (up a bit, then down a bit). Next year should continue to show growth on all lines as the economy improves, resulting in more people moving about. Megabus has started service between Sf and Sacramento which may impact Amtrak ridership in that corridor.
How much has the San Joaquin grown?
In June of 2011, the San Joaquin exceeded 100k riders in one month for the first time ever. It exceeded that again in July.
This year, the San Joaquin took over 100k passengers for FIVE months in a row; April-August.
On the other end, the lowest ridership month was January, with 83,053. Meanwhile, in 2009, 6 months had ridership below 80k, with three months in the 60's. Pretty big leaps in ridership numbers.
Ridership on all three lines, October 2008 – September 2012. All three lines show upwards growth, although the San Joaquin is growing fastest.

All three lines, past 15 months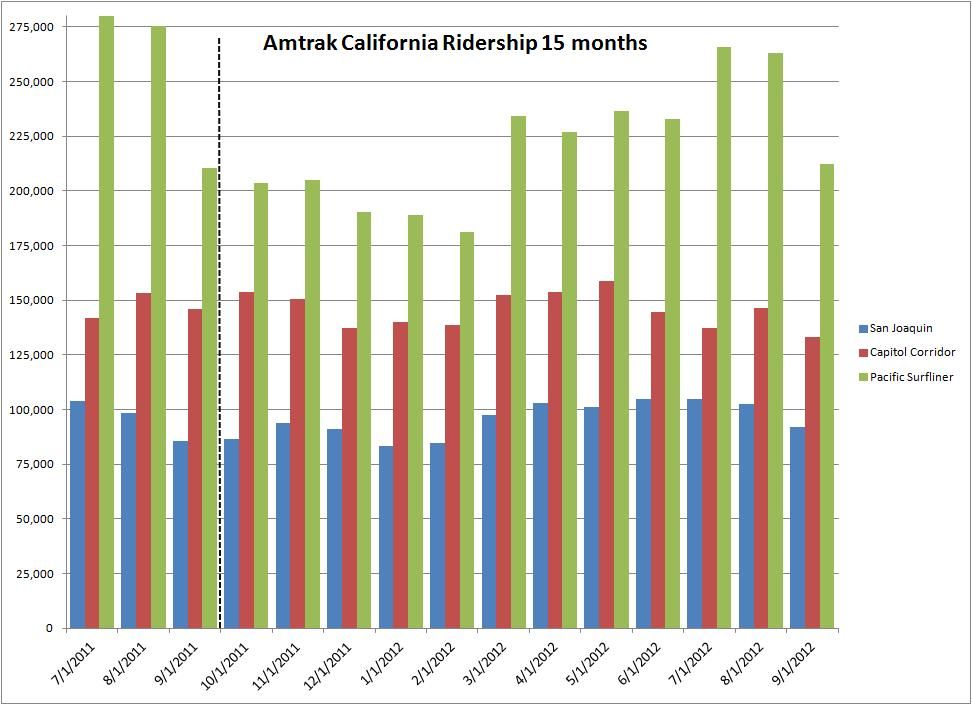 San Joaquin, an easier way to visualize year on year increases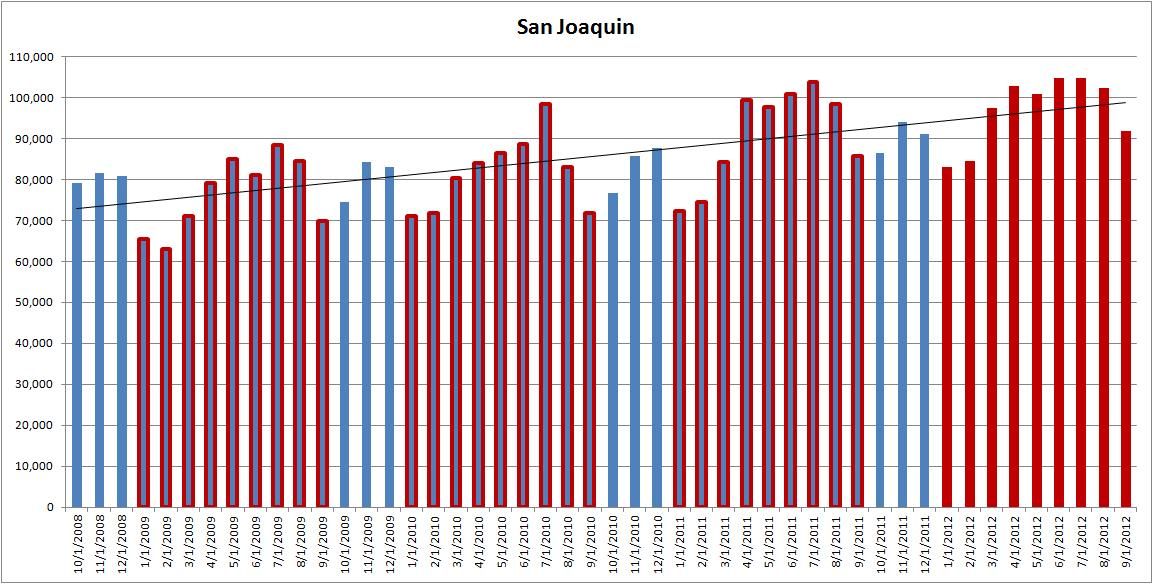 San Joaquin, past 13 months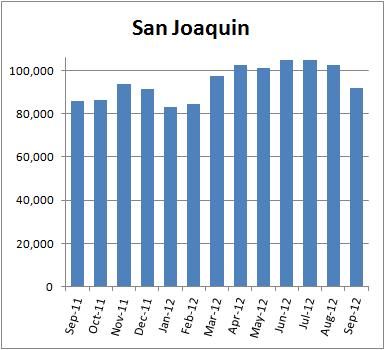 Capitol Corridor, past 13 months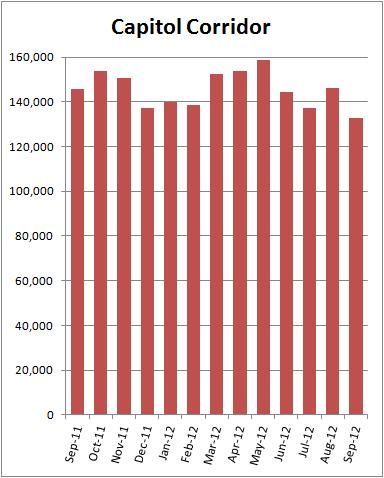 Pacific Surfliner, past 13 months

How the California lines compare nationally for July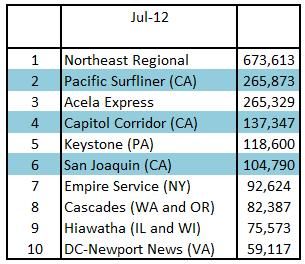 How the California lines compare nationally for September. The Downeastern recently got extended, and just missed the cut. Expect it to show up in the top 10 ranking soon enough. Important to note that positions 8-12 are quite competitive.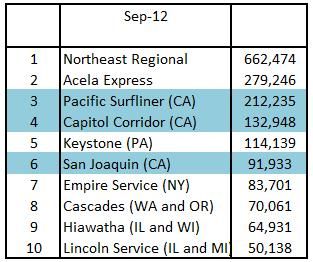 Enjoy your holidays!