Once again, apologies for the large gap of time between these posts about the trail, but as I've said before, they actually consume a very large amount of time to put together.Taking the pictures was easy (all pictures from August by the way), it's the formatting of these posts that takes a long time. If you find them enjoyable or educational, I'd appreciate a comment.
Previously:
1) South of Shaw
2) Shaw to Old Town Clovis
3) Old Town to Sierra
This is the section I cover today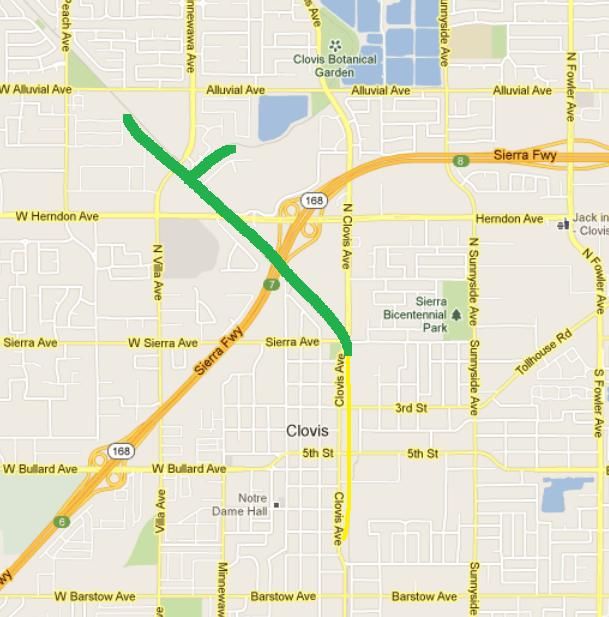 We last left off going north, approaching the intersection of Sierra and Clovis Ave, which the trail crosses diagonally. Click to read more!