Right before Christmas, I set out to buy three dozen Pão de Queijos (Brazilian cheese bread) to make for the family, and bought some at P*de*Q on Echo Ave (where else?). The store is located across from Fresno High, so I obviously noticed some major construction going on. (The store is just around the corner from the Dusty Buns retail location by the way, both are highly recommended).
Fresno High is home to a beautiful older building (Royce Hall) that actually looks like what I would imagine a decent high school to be. It's elegant, and the campus is dense. Just look at this thing, I can hear the ringing school bell in my head just from the picture.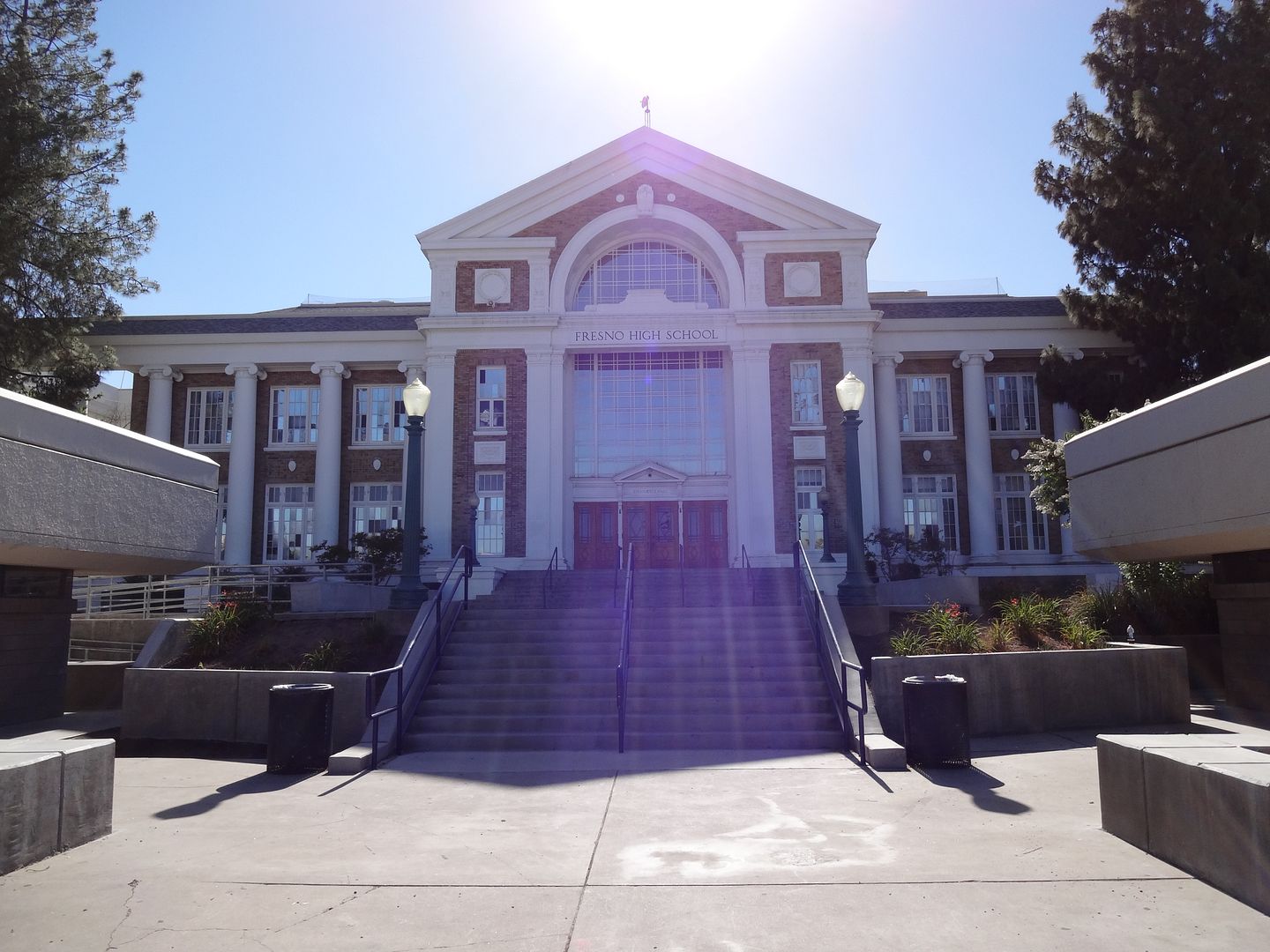 Sadly, the main building is sort of hidden by two concrete bunkers you can see in the above image, off to each side. That means unless you're looking at it head on, you can barely see the main attraction.
Now the school is growing, and two new building are being erected in the architectural style of the original one. Once they're up, those bunkers will be gone, and a new plaza will emerge.The groundbreaking was this past June.
The two-story buildings, planned for the front of the campus, will house
classrooms, the library, career center and administration and will
allow Fresno High to eliminate 22 portables. The project is possible
through Measure Q, the $280 million bond measure passed by 76 percent of
voters in November 2010. The buildings will reflect the classical
architecture of Fresno High's signature building, Royce Hall. Plans also
call for the demolition of existing buildings in the front of the
school and a new grassy quad area to be added, which will open the view
to Royce Hall from Echo Avenue.
Sadly this is the best rendering I can find. If anyone knows where I can get better ones, please advise.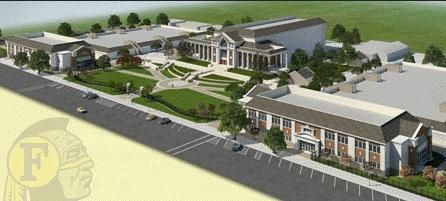 Here's where construction is at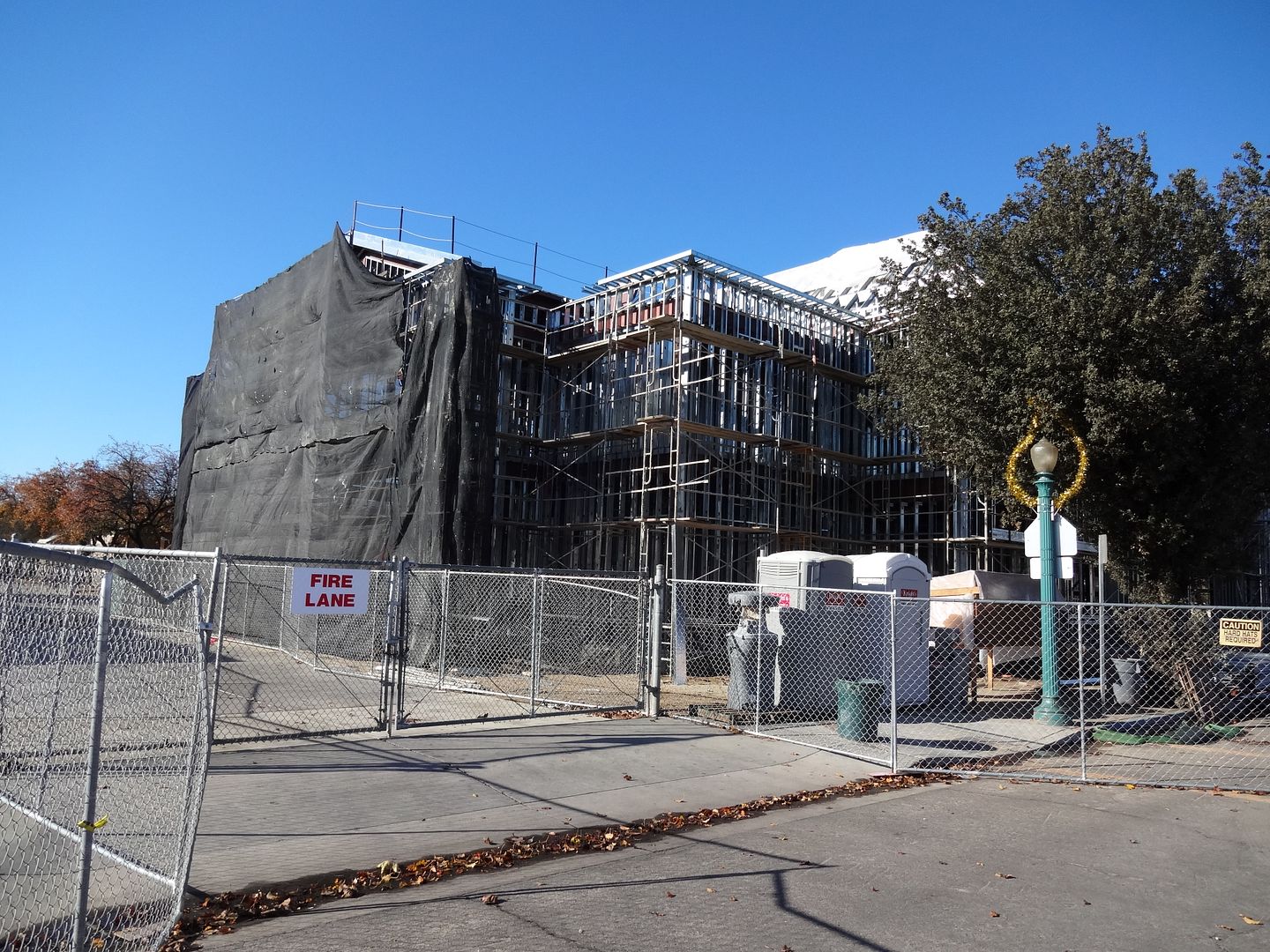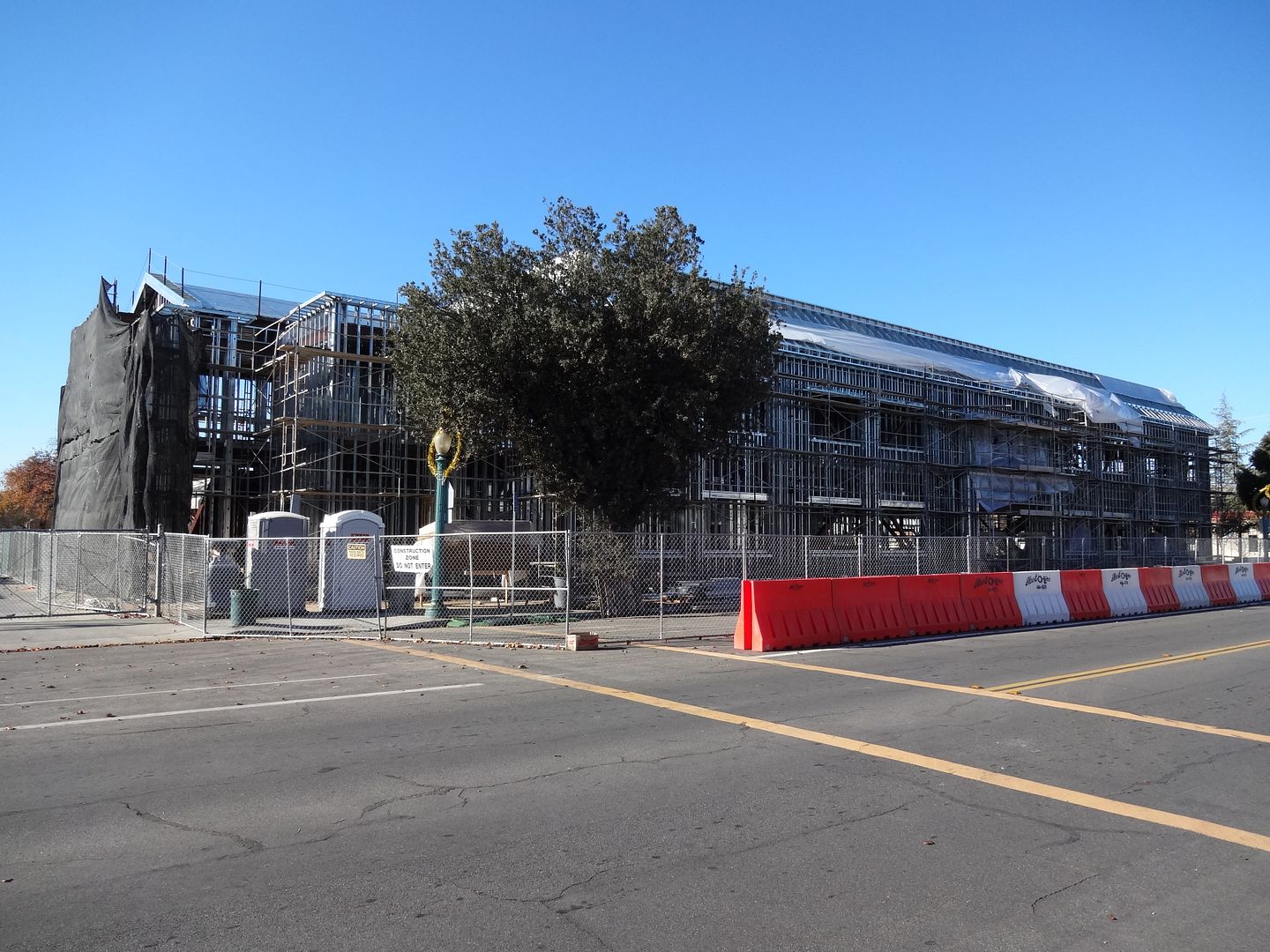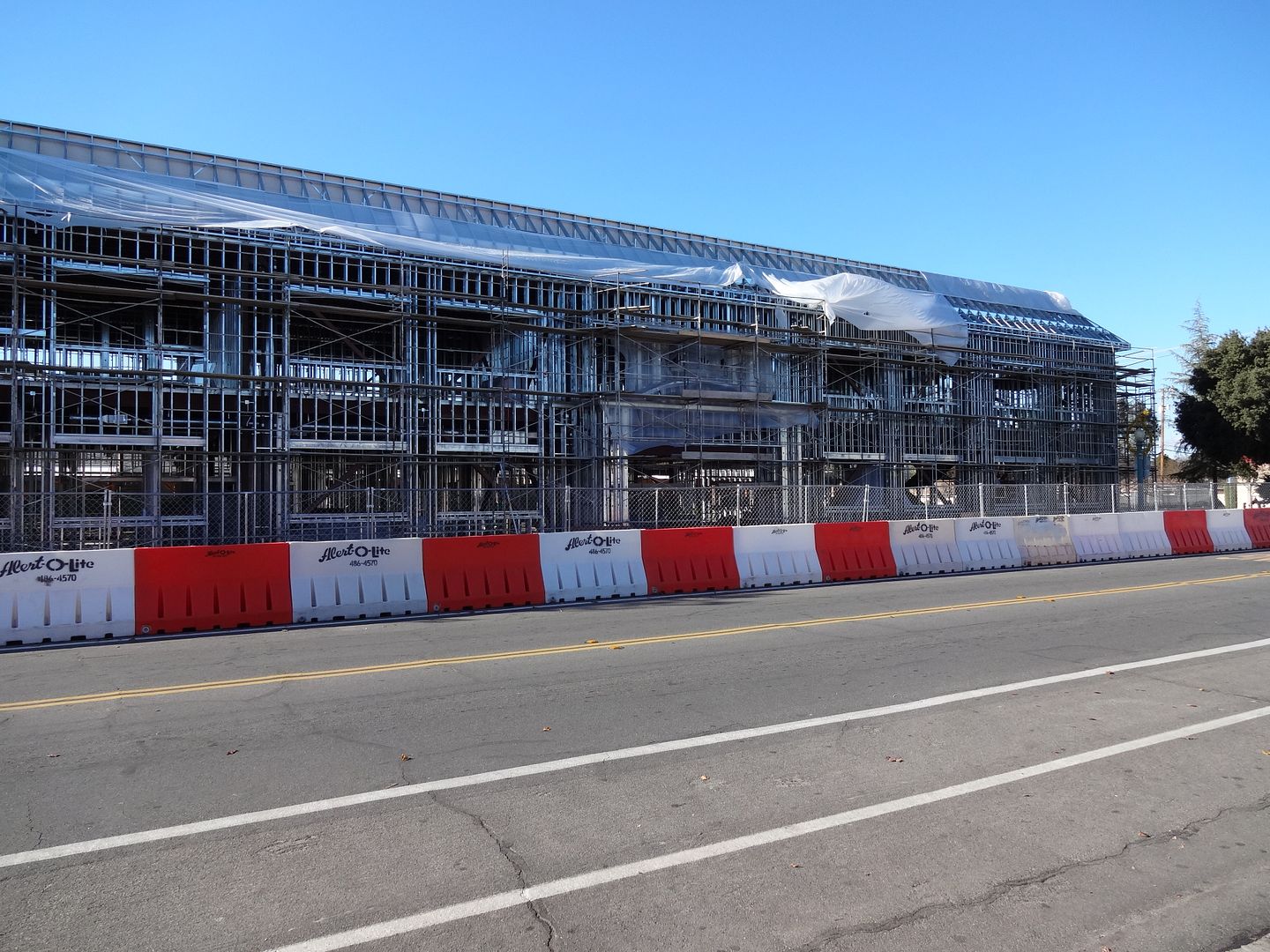 Hopefully, the facade is of high quality. I also hope the project includes updated street lighting – right now the road is pitch black at night, obviously a hazard with so many high school students.
BONUS:
Students used to all arrive by bike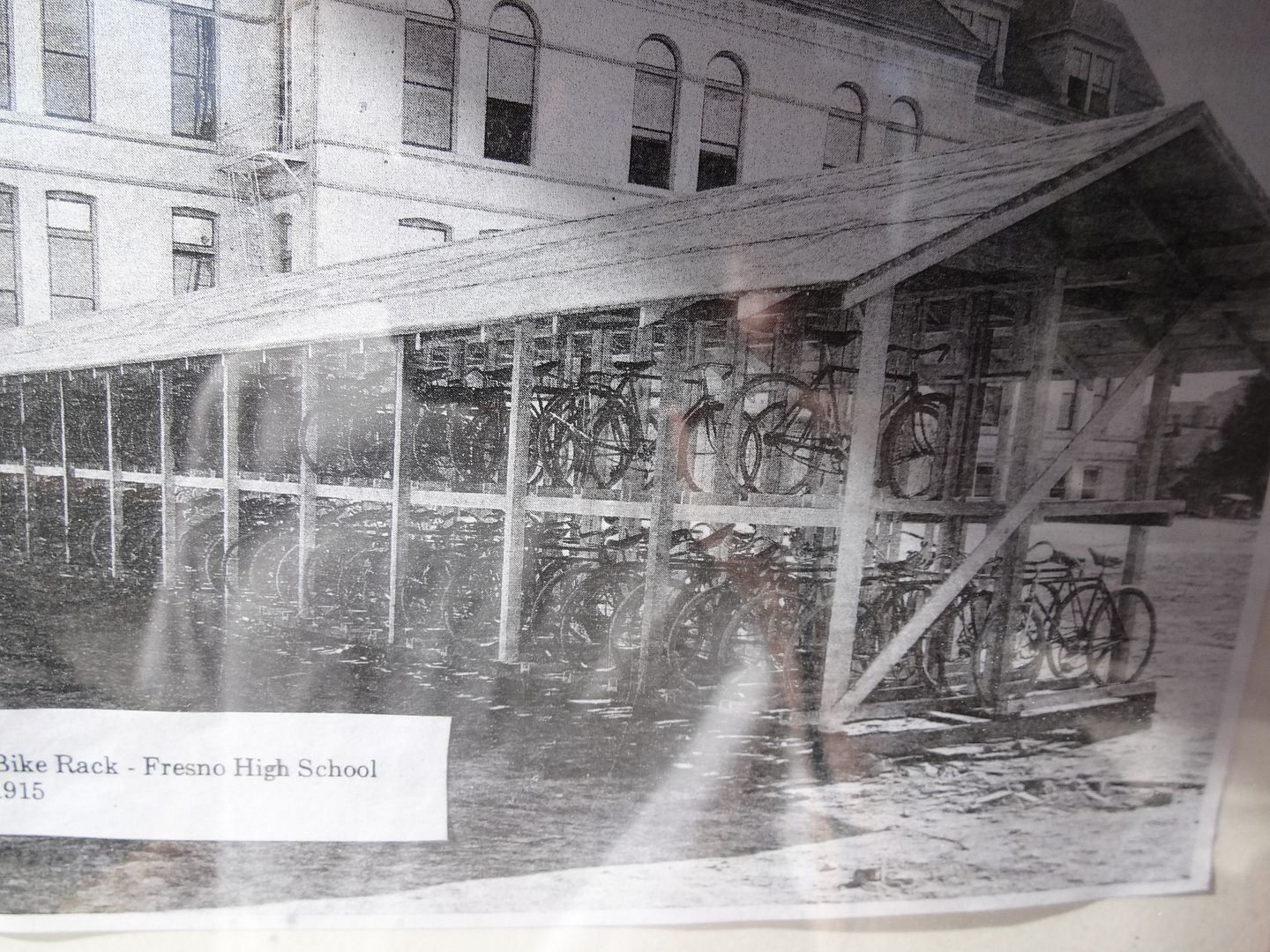 BONUS 2: Just across the street
If I can, I'll try and grab updated photos in the near future. Also, all the other Fresno Unified schools are seeing big additions, and fortunately almost all of them are more than one story.