GV Urban is the subsidiary of Granville Homes which has brought us the only residential development downtown has seen in decades. You know them from the Iron Bird Lofts, Fulton Village, Van Ness Cottages and a few others.
This past week they announced their newest project, which involves the Met block.
The site is home to the former museum, an abandoned commercial building (which GV owns and plans on restoring), a public park, and empty space in what used to be two buildings – the city knocked those down for free.
The block now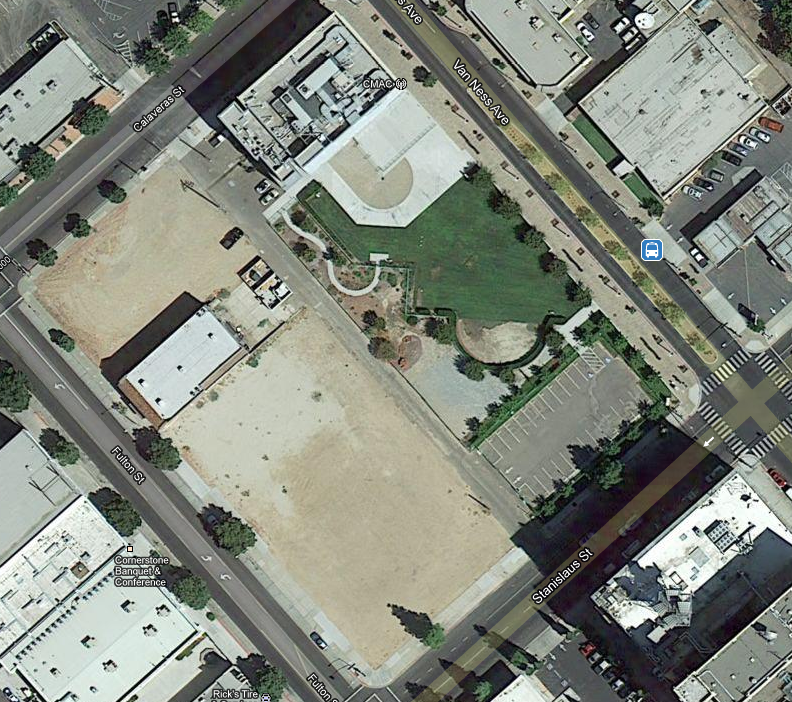 The block previously

GV plans to keep the Met and the other existing building, and erect residential structures around them. The public park would be taken away and replaced by a private green accessible only to residents. Click to read more!