GV Urban is the subsidiary of Granville Homes which has brought us the only residential development downtown has seen in decades. You know them from the Iron Bird Lofts, Fulton Village, Van Ness Cottages and a few others.
This past week they announced their newest project, which involves the Met block.
The site is home to the former museum, an abandoned commercial building (which GV owns and plans on restoring), a public park, and empty space in what used to be two buildings – the city knocked those down for free.
The block now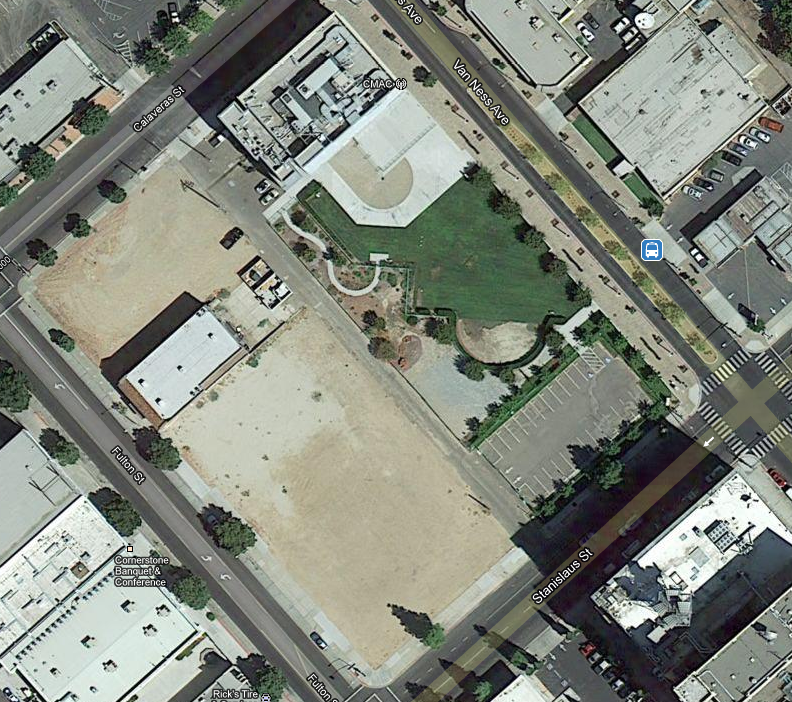 The block previously

GV plans to keep the Met and the other existing building, and erect residential structures around them. The public park would be taken away and replaced by a private green accessible only to residents.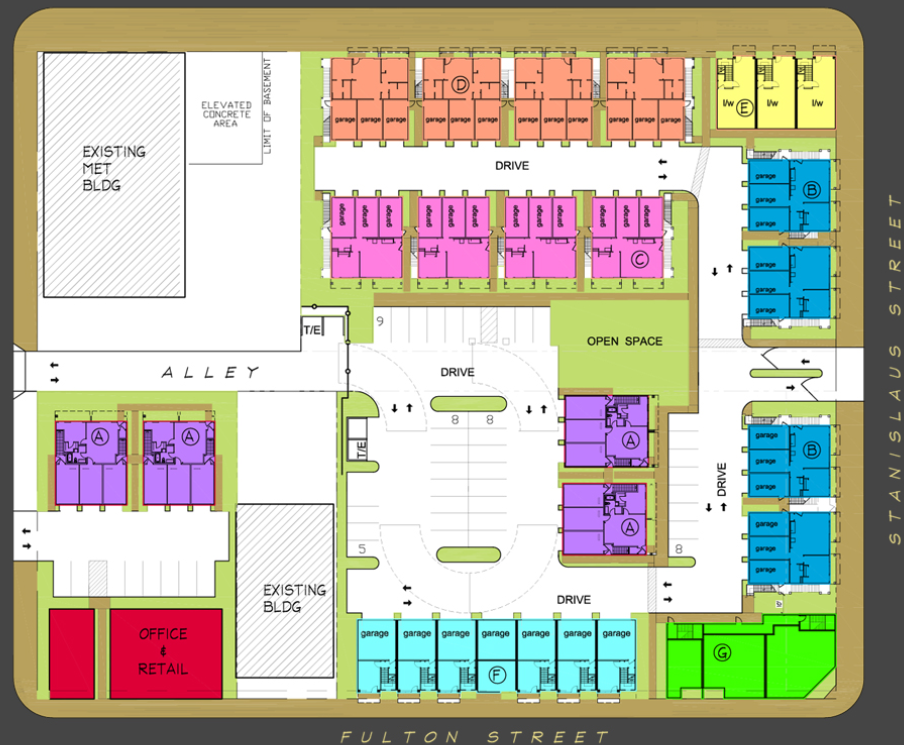 As great as it is to see further residential development downtown, the project is far from inspired. The actual buildings would be the very same ones erected twice now on Fulton, but with a new facade – one which comes off as tacky in the rendering. The height wouldn't match the Met, and the circulation plan includes two driveways on Calaveras. The sidewalk looks small and offers no interaction but a dead wall.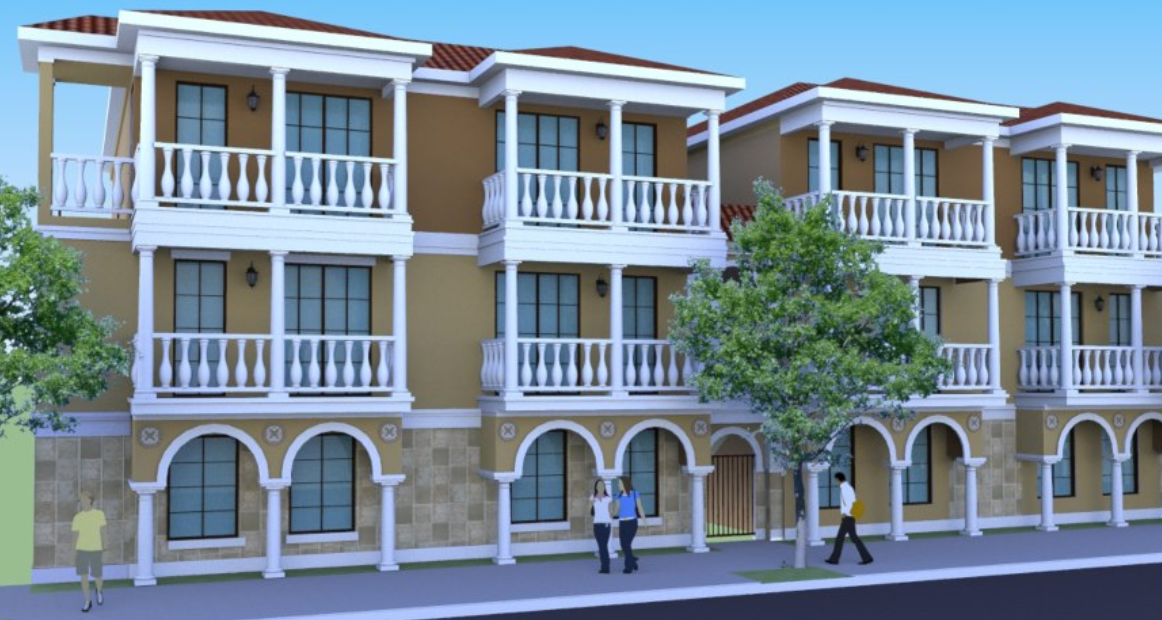 As per all their other projects, all the parking would be on the ground level and in a central surface lot – no underground or structured parking. In fact by area, the majority of the site would be devoted to parking.
I'll be doing a deeper analysis into the problem of the site plan, but for now, I recommend leaving them a comment, either through their Facebook page or their website.
Tell them you welcome their development, but that Fresno deserves something we can be proud of for fifty years. Such a prime block should see excellent architecture, fantastic pedestrian accommodations and welcoming public amenities.
Opposing the current plan doesn't mean opposing development, it means striving for something better. We shouldn't settle for something sub-par because of the fear that any objection will lead to GV abandoning downtown.