Two bike lane projects are going forward this year in Fresno, one of which is a road diet.
The first is the "Shields Ave Bike Lane Improvement" Project which
will infill gaps in existing bike lane paths along Shields Avenue between West Ave. and Chestnut Ave. The Shields Avenue Bike Lane Improvements project will also install parking bays to accommodate on-street parking, therefore providing for a safer bicycle route along a major east/west corridor along Shields Avenue.
Shields currently has some bike lanes, but the project will apparently make them continuous. It was scheduled for this spring, but due to a problem with a contractor, it's been delayed a few months. In all, its a 4.5 mile project.
Project length: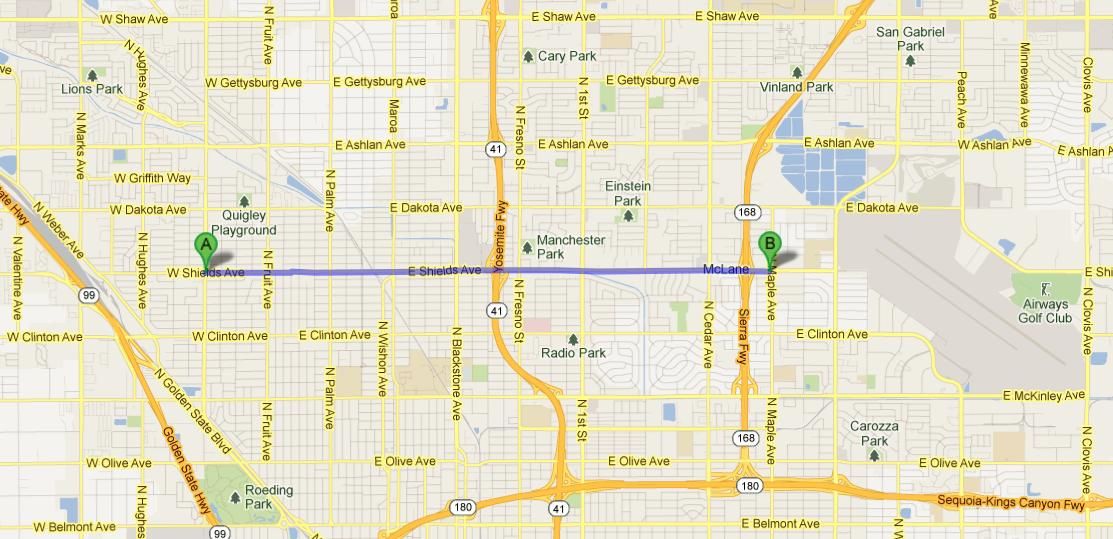 Existing bike lanes. As you can see, there's no continuous east-west route.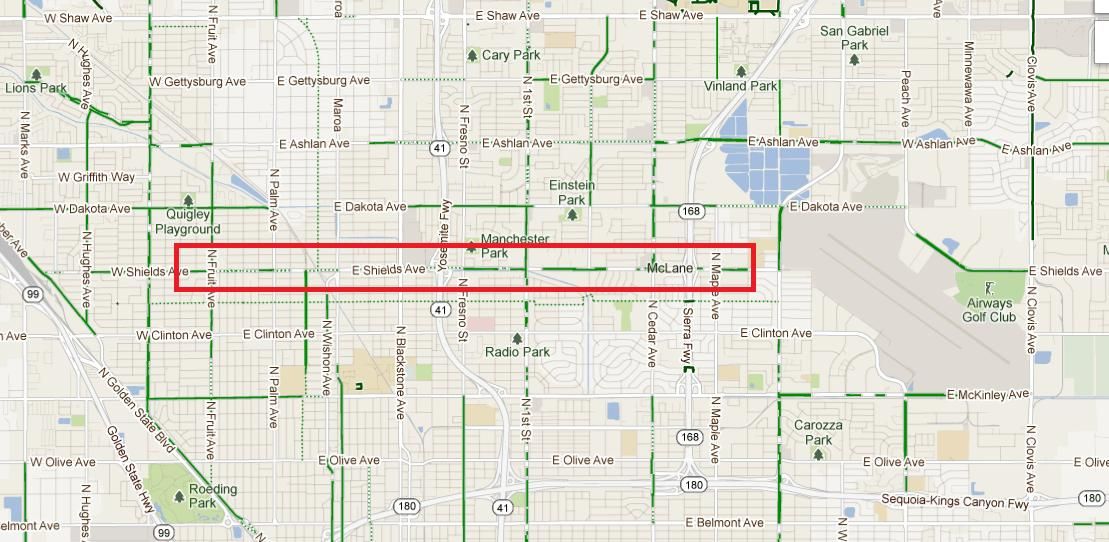 The second project is in conjunction with the county, to put Fruit on a diet. Between Shaw and Herndon, Fruit will go from four lanes to three, with two added bike lanes. It will help fill a north/south gap. Because the majority of Fruit goes through county islands, the county will pay for most of the costs. This is a 2 mile project.
Project:

Existing bike lanes:

Current configuration. As you can see, capacity is not an issue.

There's no specific timeline, but I would expect it this fall as well.