A few weeks ago, the old Droge building was finally demolished. The building had sat at the corner of Van Ness and Inyo for 91 years, although it spent the last years of its life as an eye-sore. Like many buildings in Fresno, being old did not save it from the wrecking ball because it had been left to decay into such bad condition, it wasn't worth saving.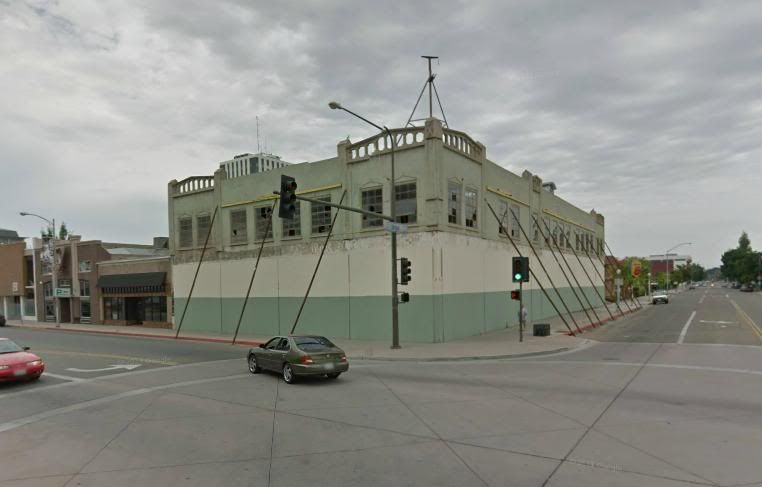 Supposedly only held up by those metal poles on the sidewalk (which made the building a local icon), it did take some effort from the bulldozers to bring it down. Nether-less, the facade was plain, and the roof was not salvageable.
Fortunately, this building wasn't just knocked down to build a parking lot. Instead, a new four story building with affordable housing is planned. I talk a little about the project in this post.
Last week, I toured the area and took many pictures. Please enjoy this photo tour.
The site sits on the corner, across from the spiral garage, and a block from the Fulton Mall.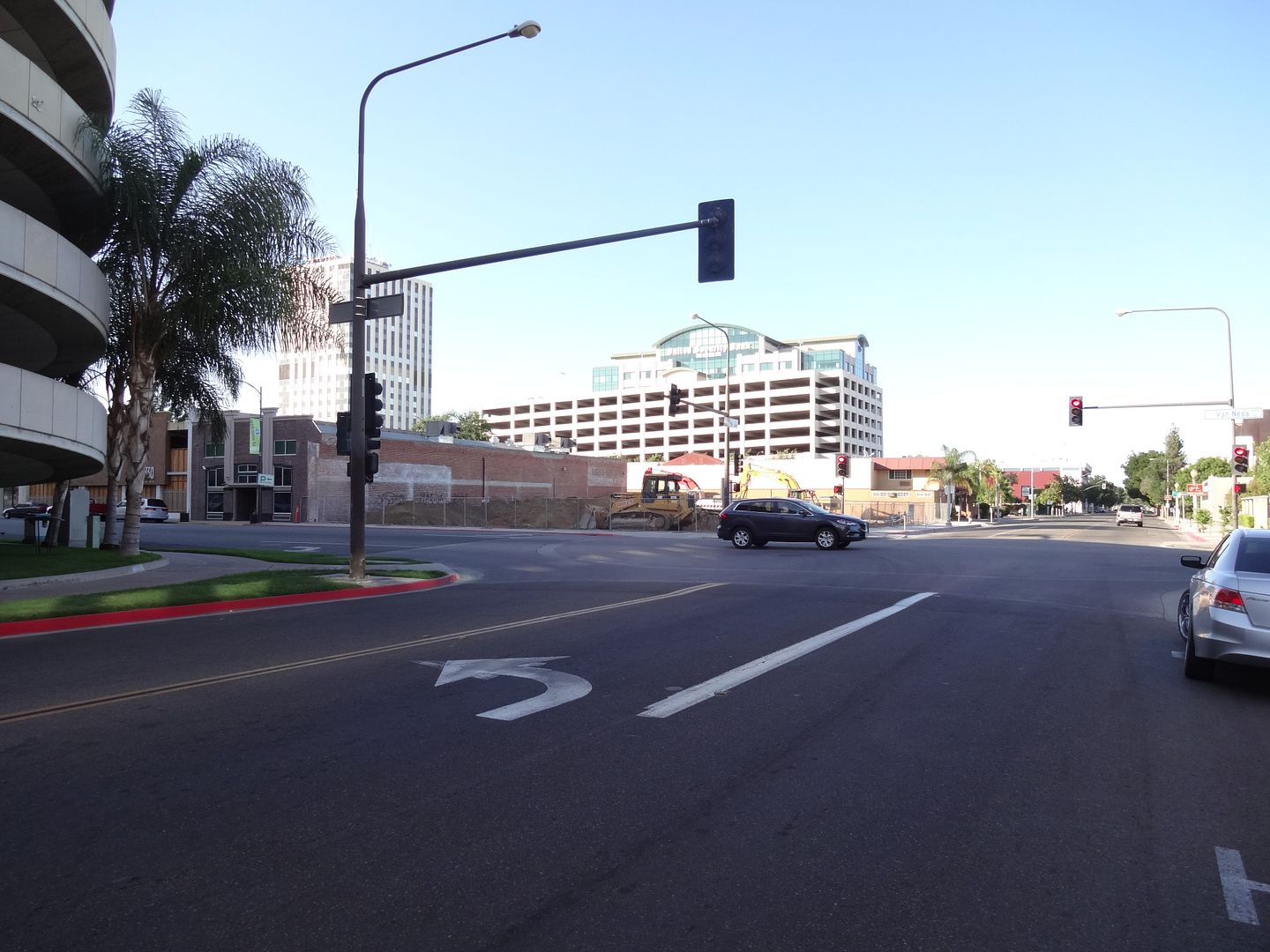 Only dirt remains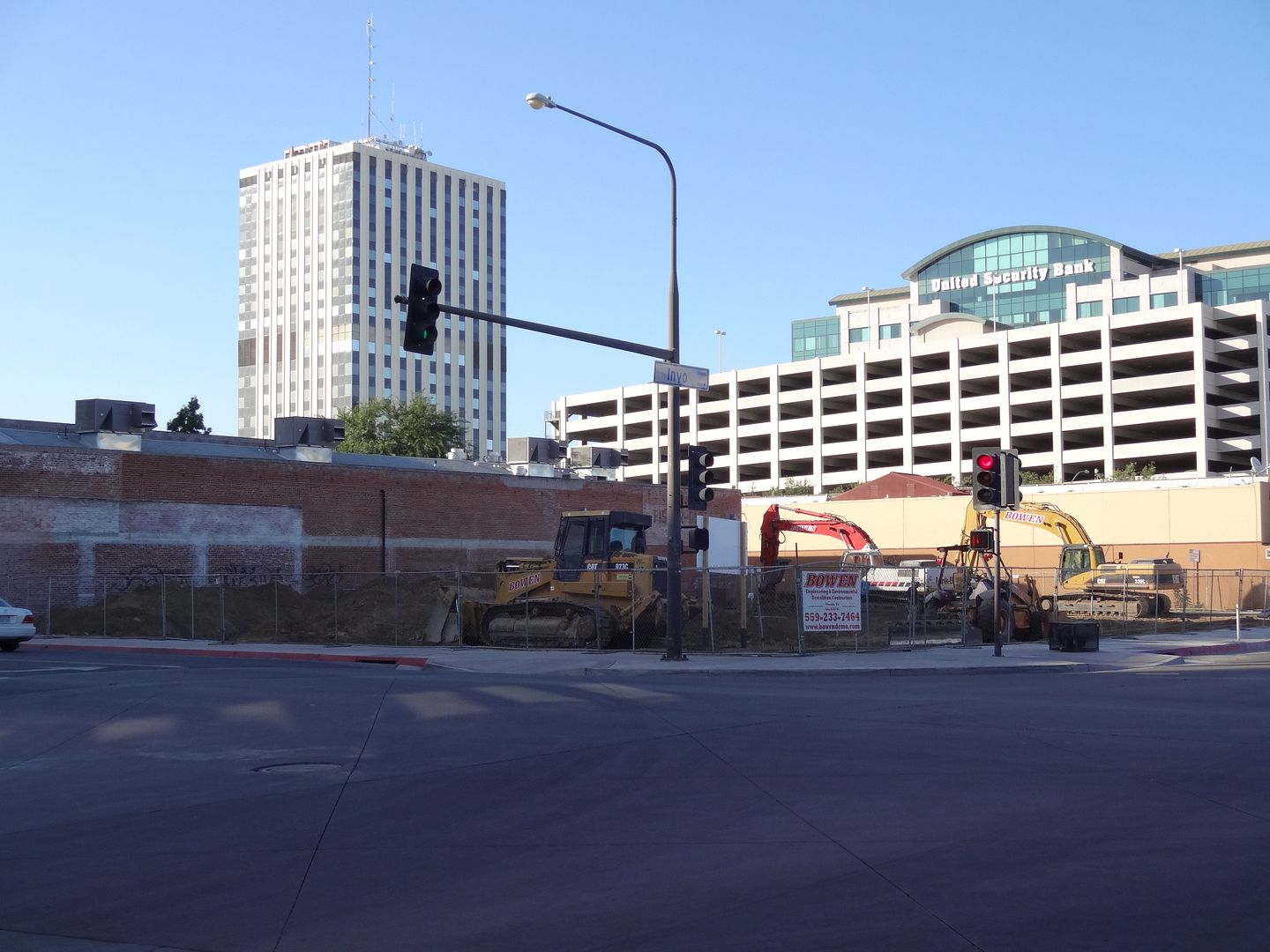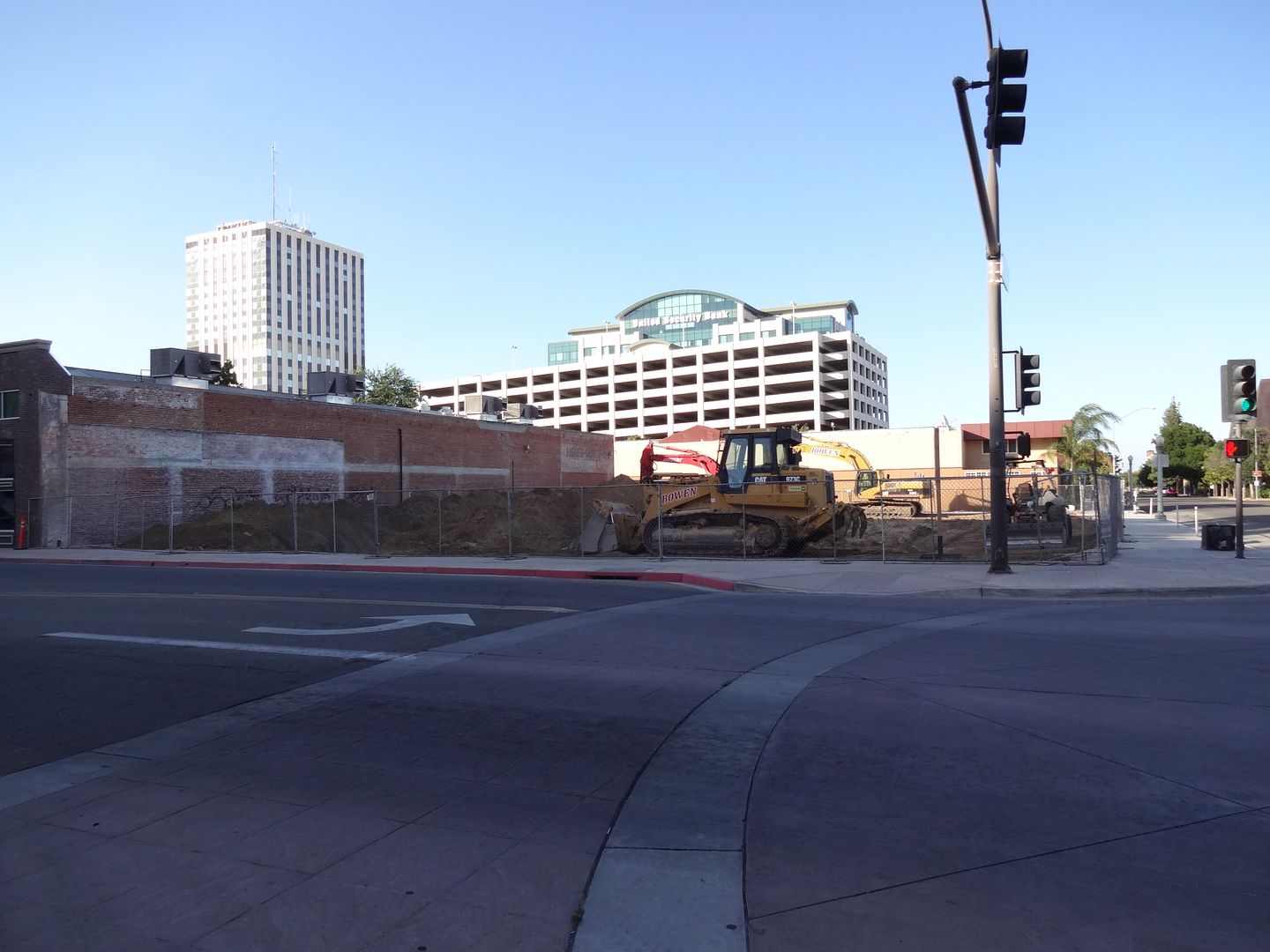 Van Ness, looking north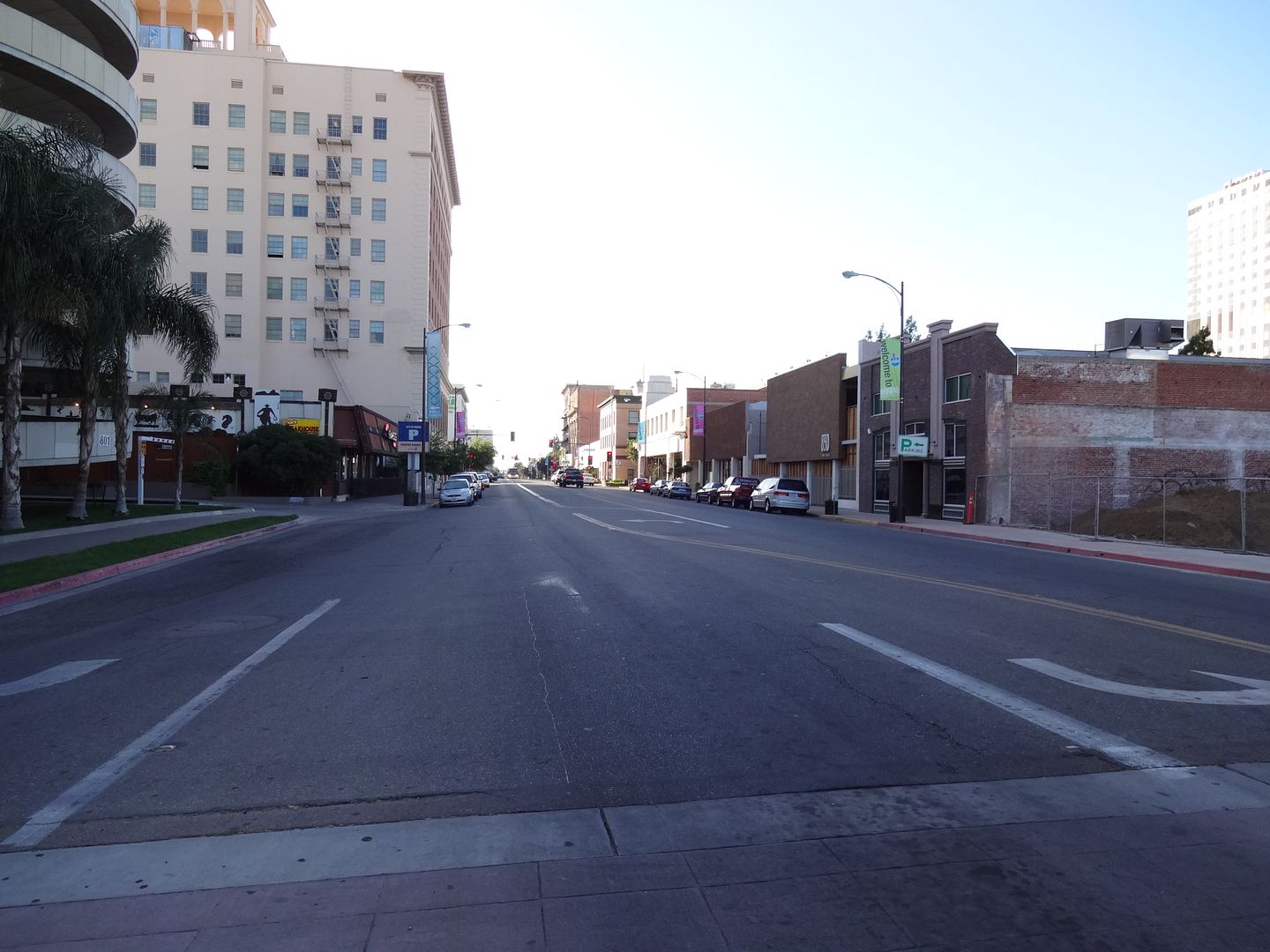 Van Ness, looking south
Diagonally across the intersection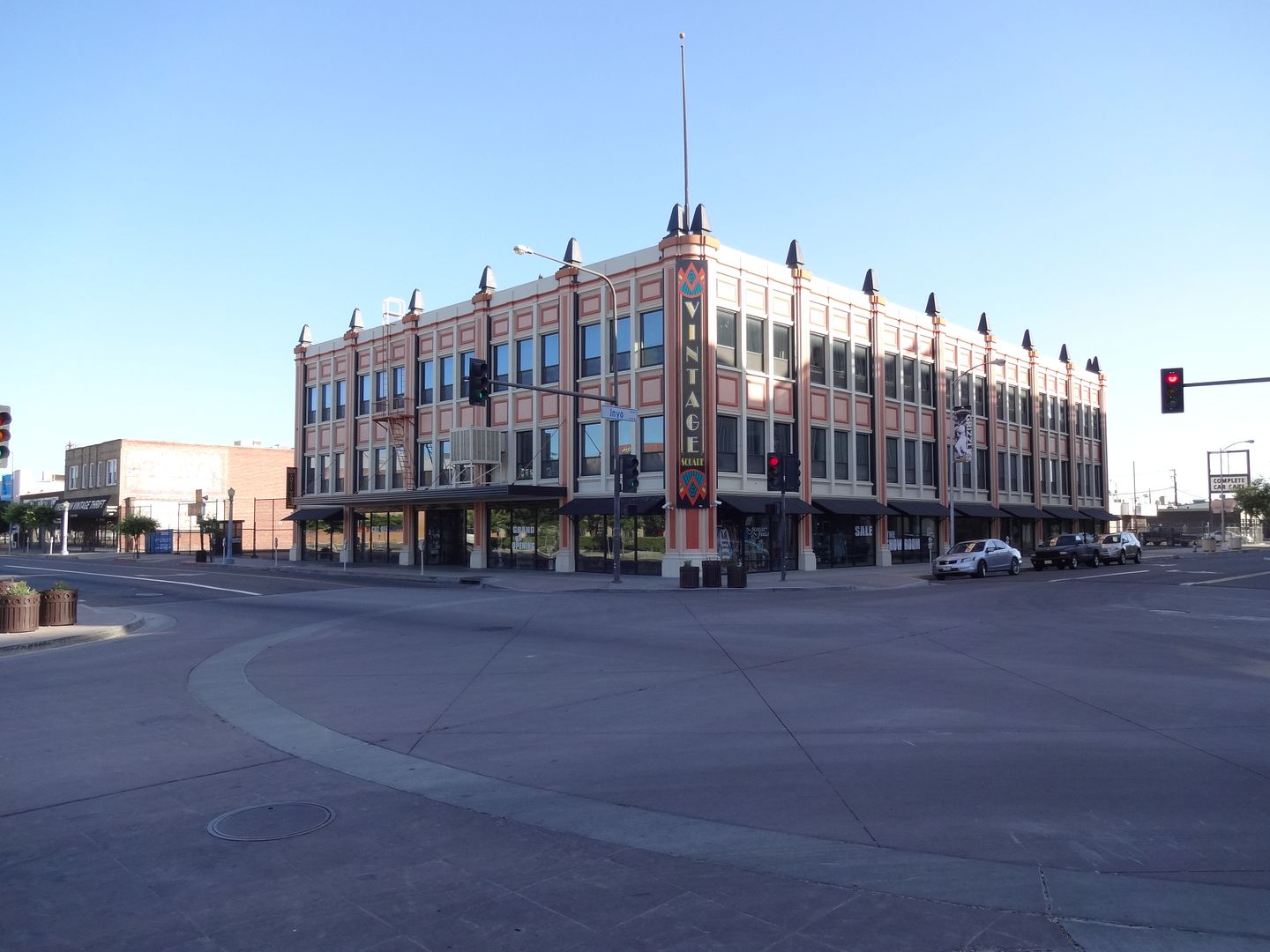 On the east side of the site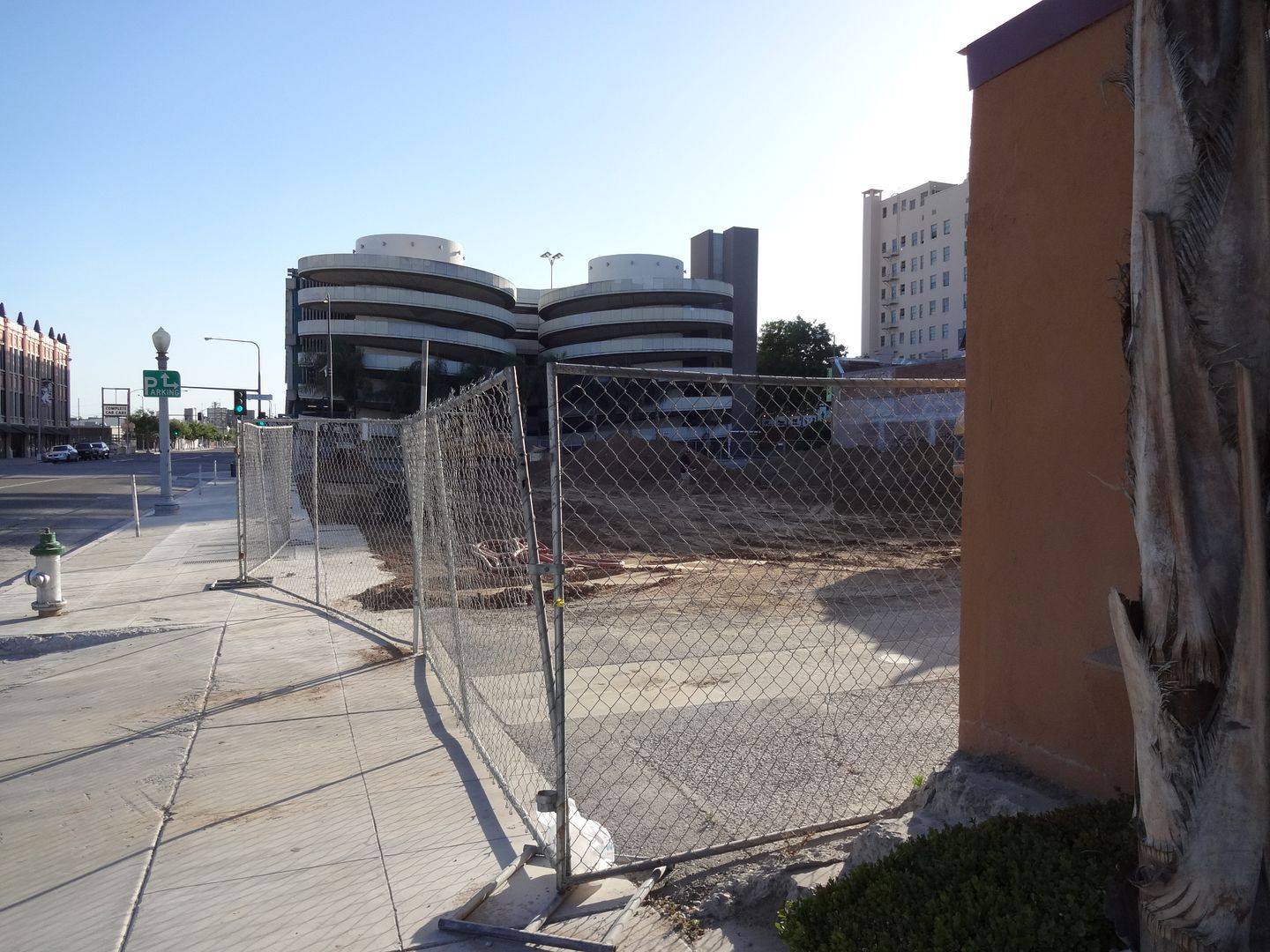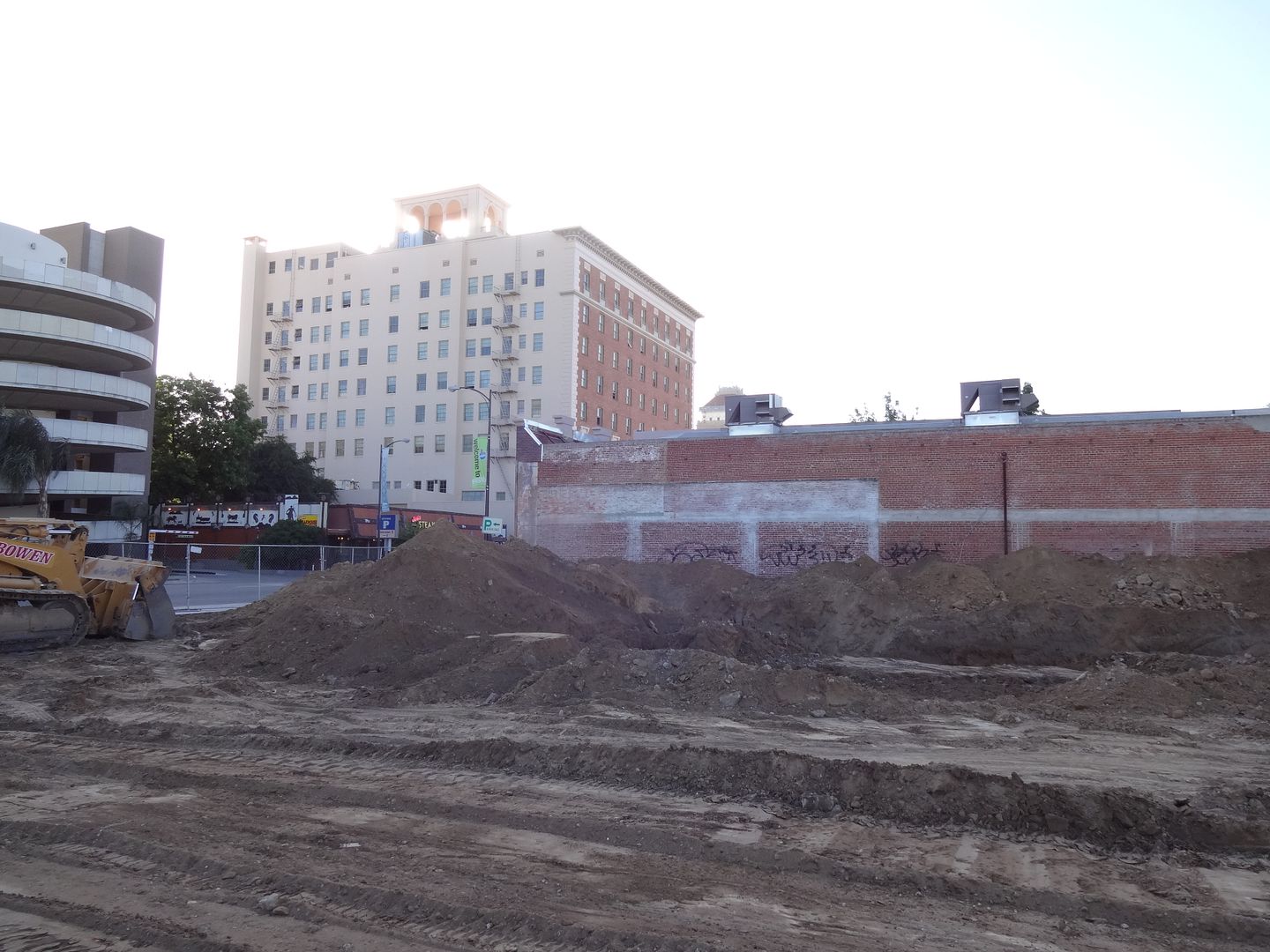 Joe's Steakhouse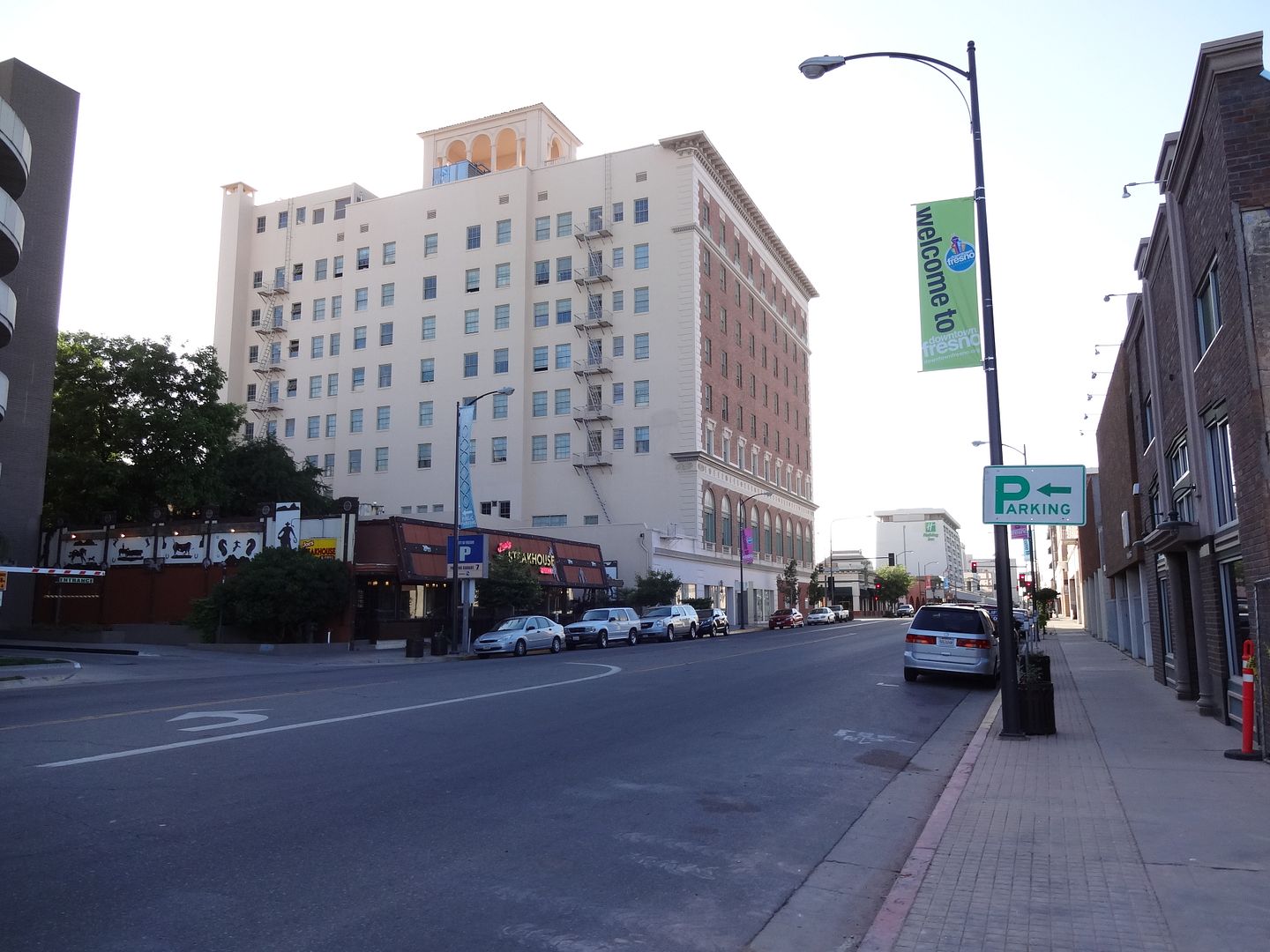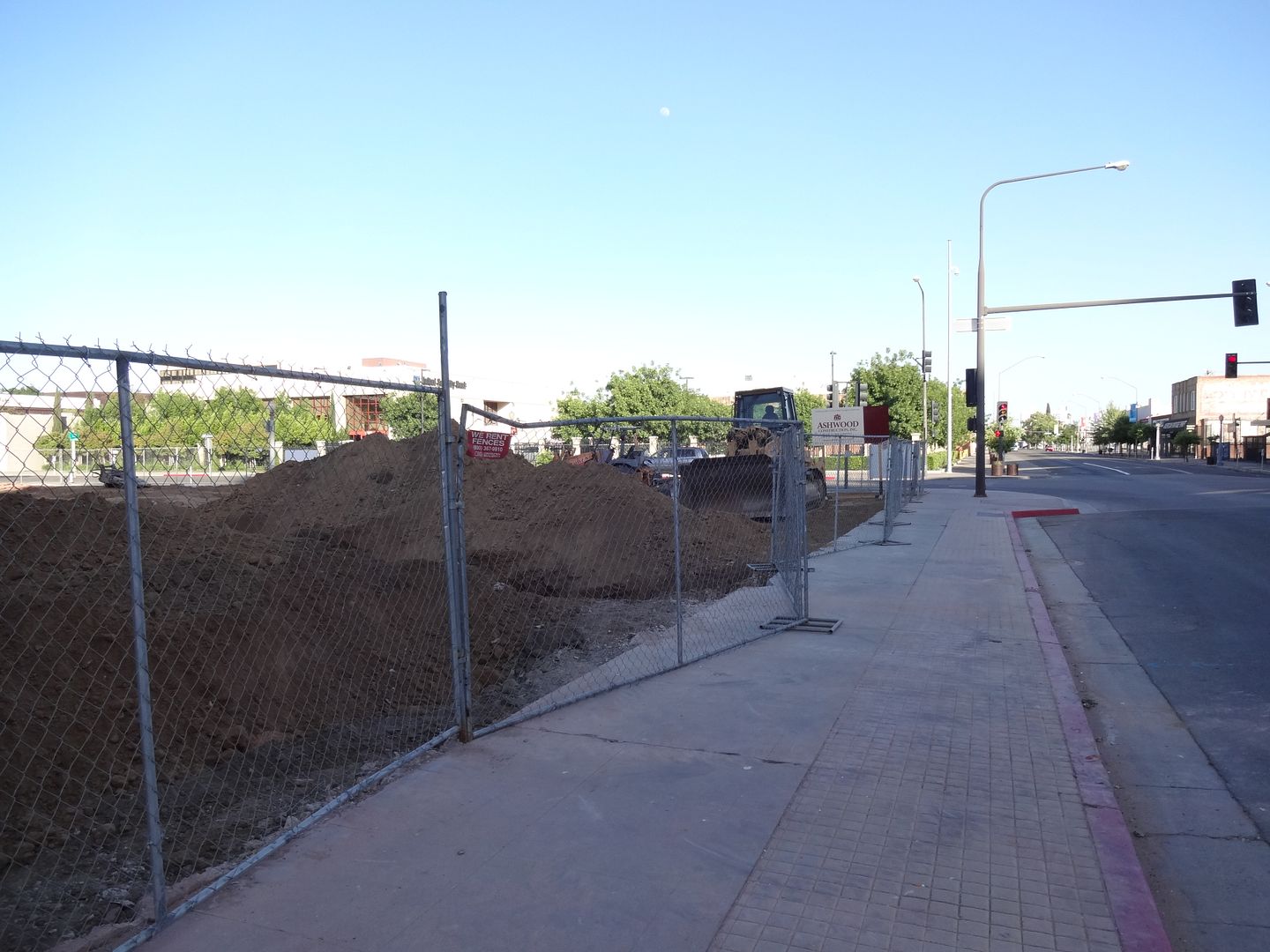 What used to be a sports bar (and then fancy pizza place), next door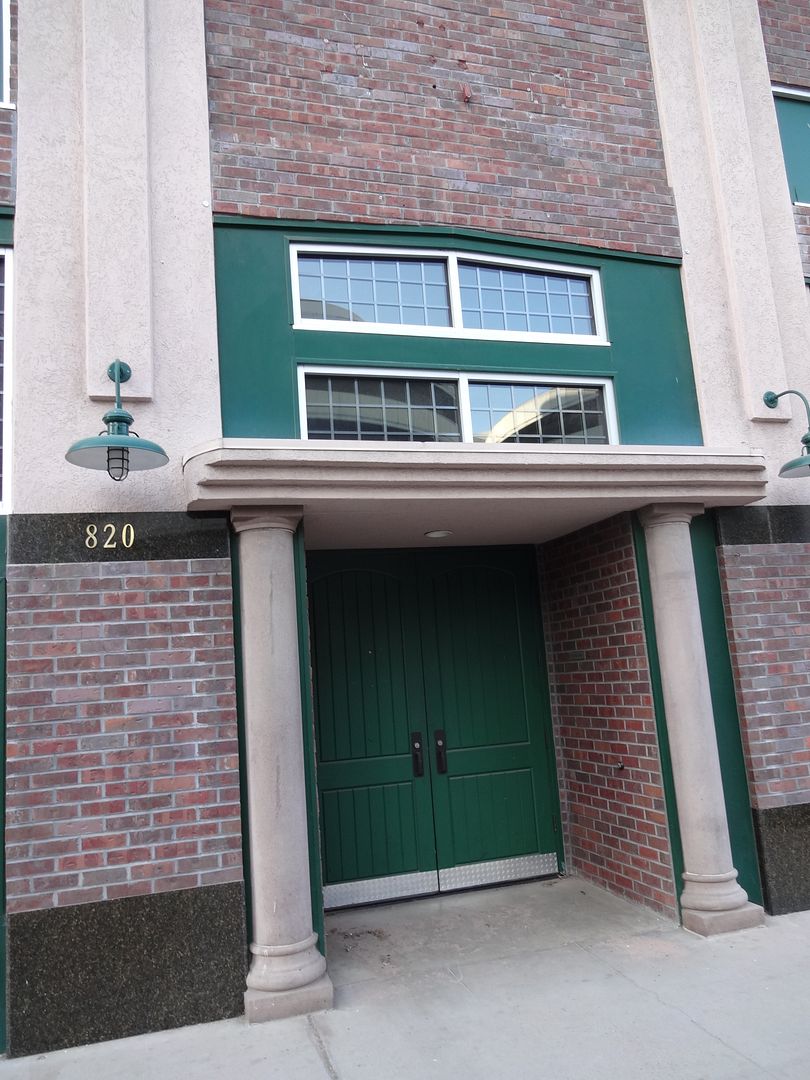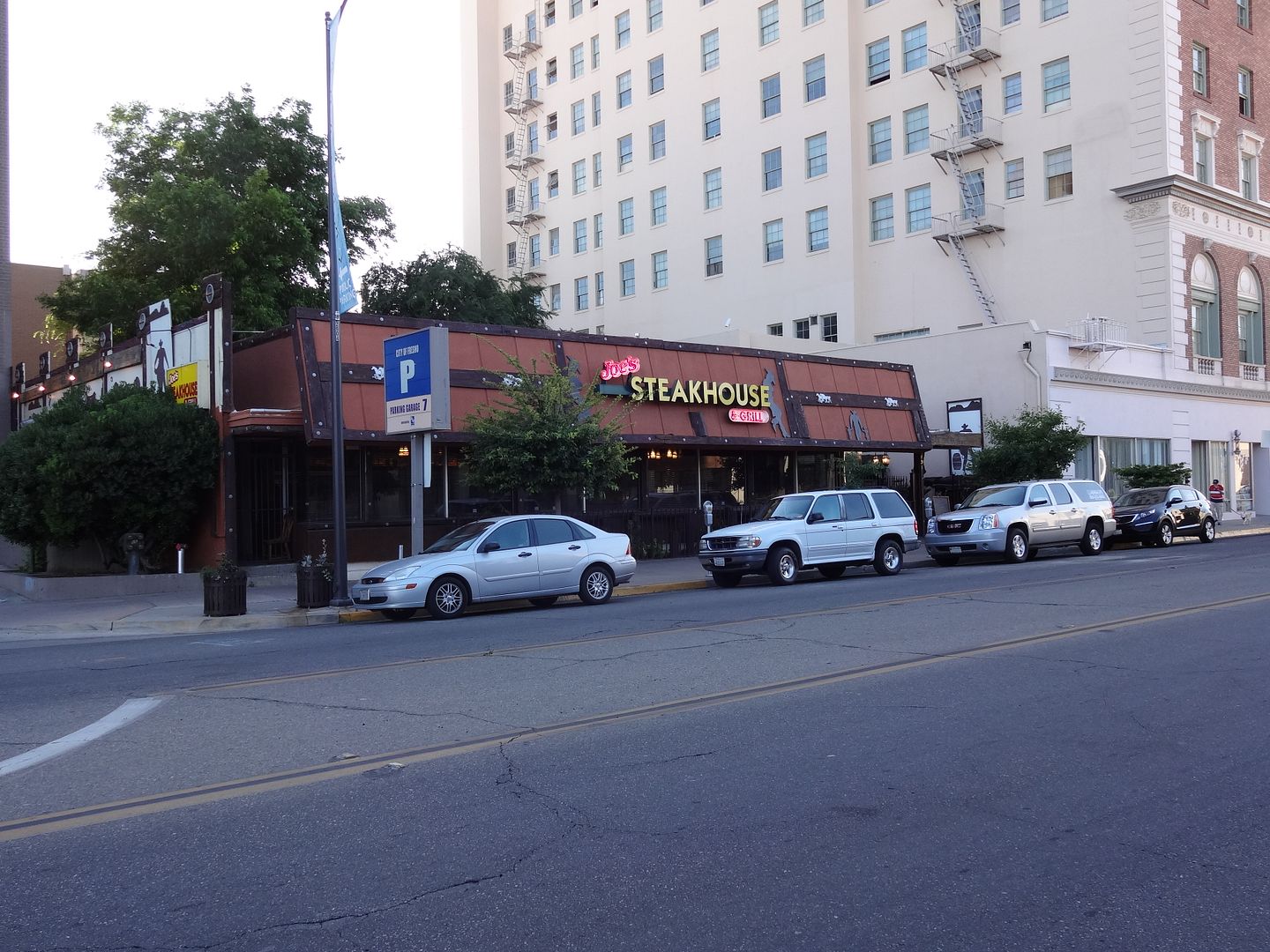 I then walked towards the Fulton Mall, never noticed that the spiral garage was built over the alley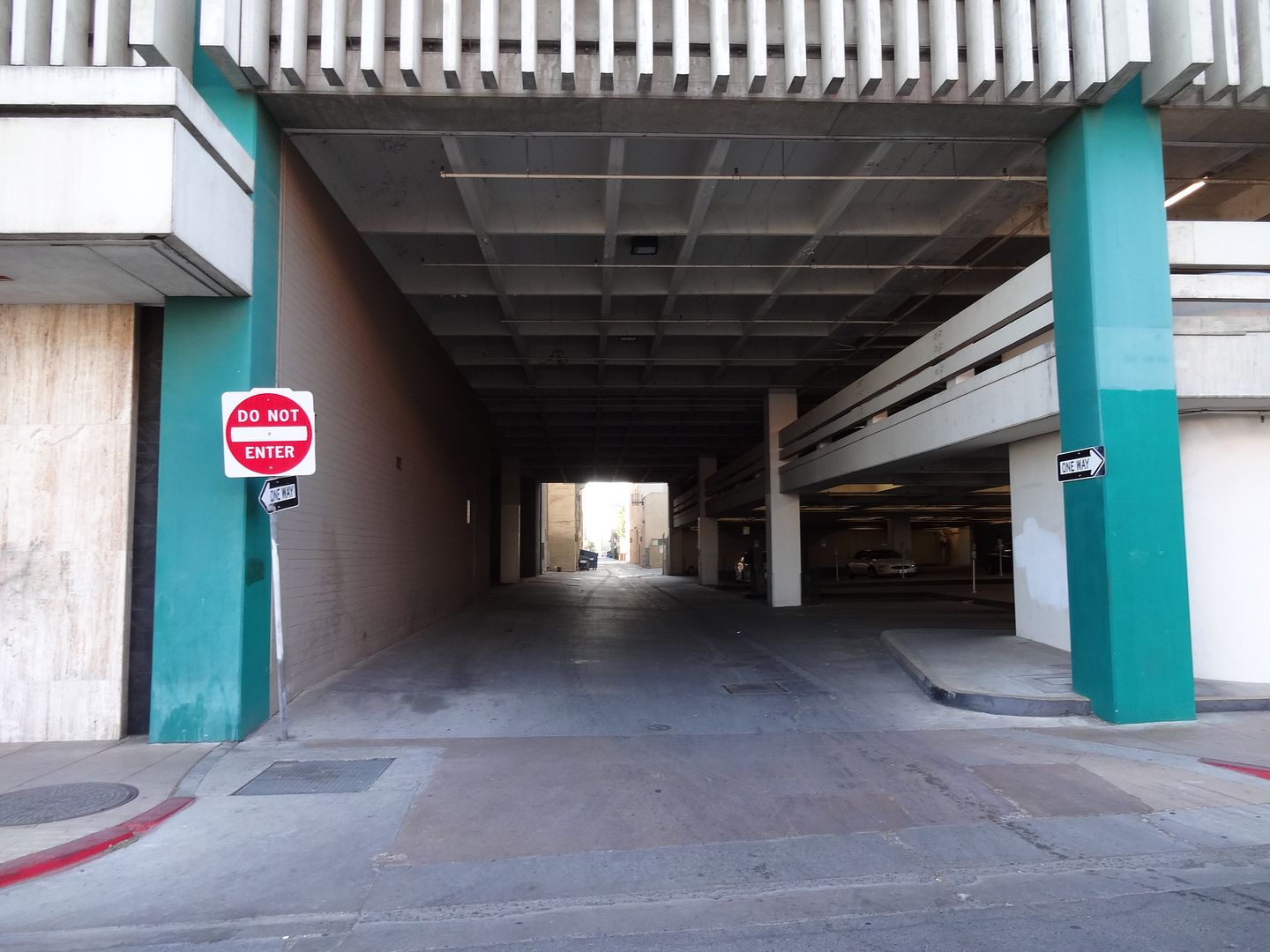 The sidewalk to get to the mall. The stores on the right used to be a clothing market, before the city evicted everyone. Before that, it was a department store. Now it's empty.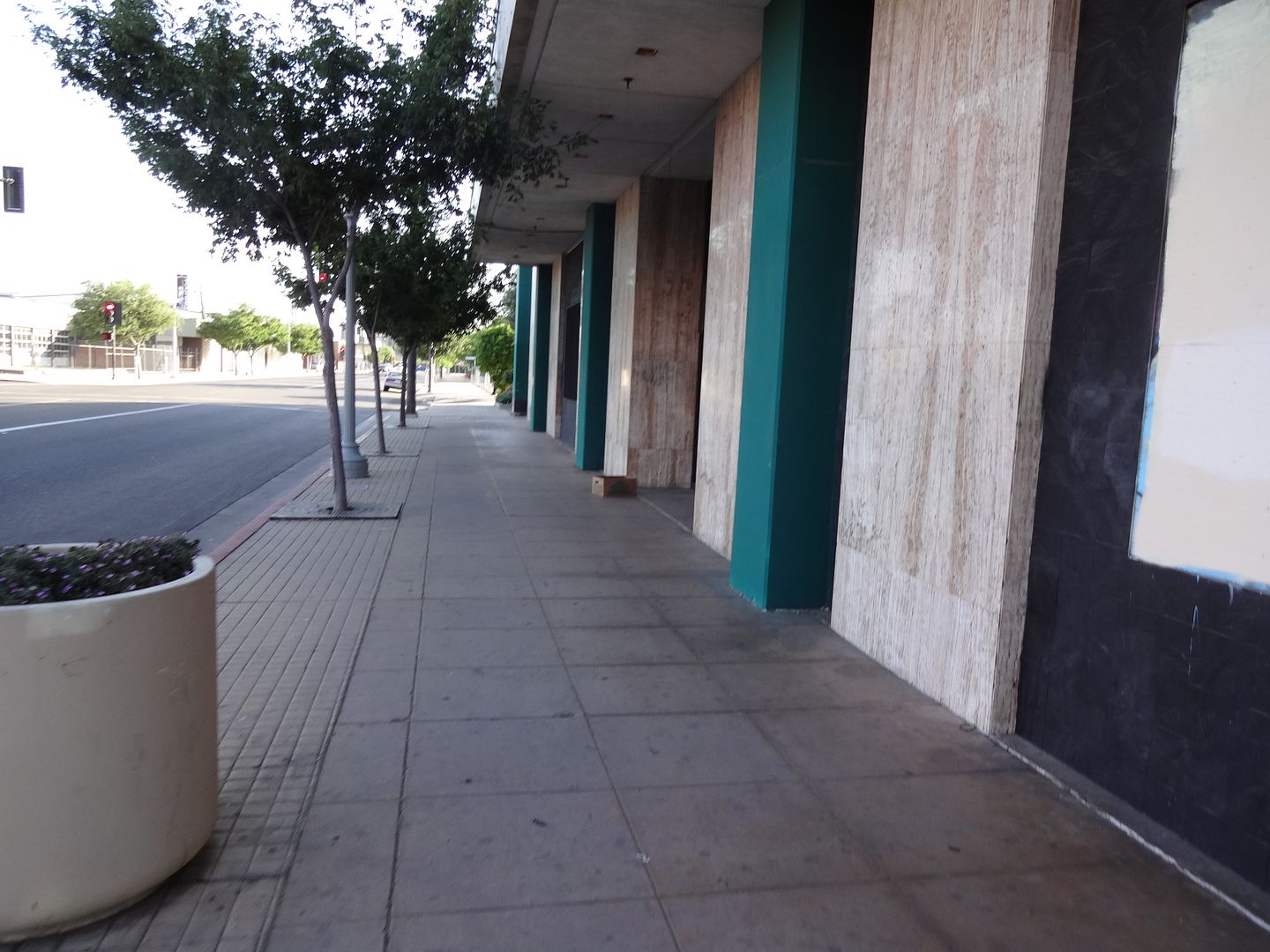 Hopefully a year from now there's a new building at this construction site.