The City of Clovis is looking to convert 2.5 acres of vacant land at Shepherd and Sunnyside into a new trailhead. The project would slightly extend Dry Creek Trail to Shepherd, and provide future connections to a new trail north, and the existing Enterprise Trail to the East. I recently provided a picture tour of a gap-closure on a portion of this same trail.
Here is an area trail map, with the trailhead indicated by the red arrow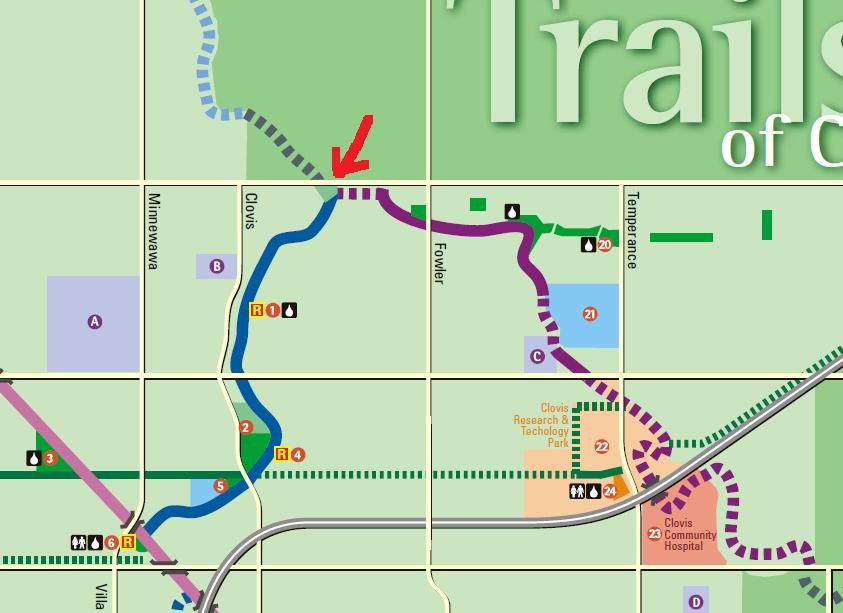 Here is another map showing the same thing. Dark green solid lines indicate the two trails, with the red line indicating where they end. The dotted green line is a future trail, which today is accessible as a dirt canal bank. The dotted beige line is a future trail (long distance future). The yellow shape is the planned trailhead Click to read more!