A couple of weeks ago I posted about Los Angeles's new pedestrian czar, a position Fresno really needs to add. Well, that's not the only thing Fresno can mimic from LA.
Los Angeles and Fresno both share a street downtown with the same name: Broadway. Both have/had theater activity, and were once bustling centers of activity. Today, Broadway in LA is still full of merchants, but almost all are low rent. Almost every theater is shuttered. Fresno's Broadway is in worse shape – most buildings have simply been demolished. Of course, there are some bright spots, like the Rainbow Ballroom and the Crest, and even some new projects in the work, such as a large residential development.
LA's Broadway remains densely urban, but is far from high end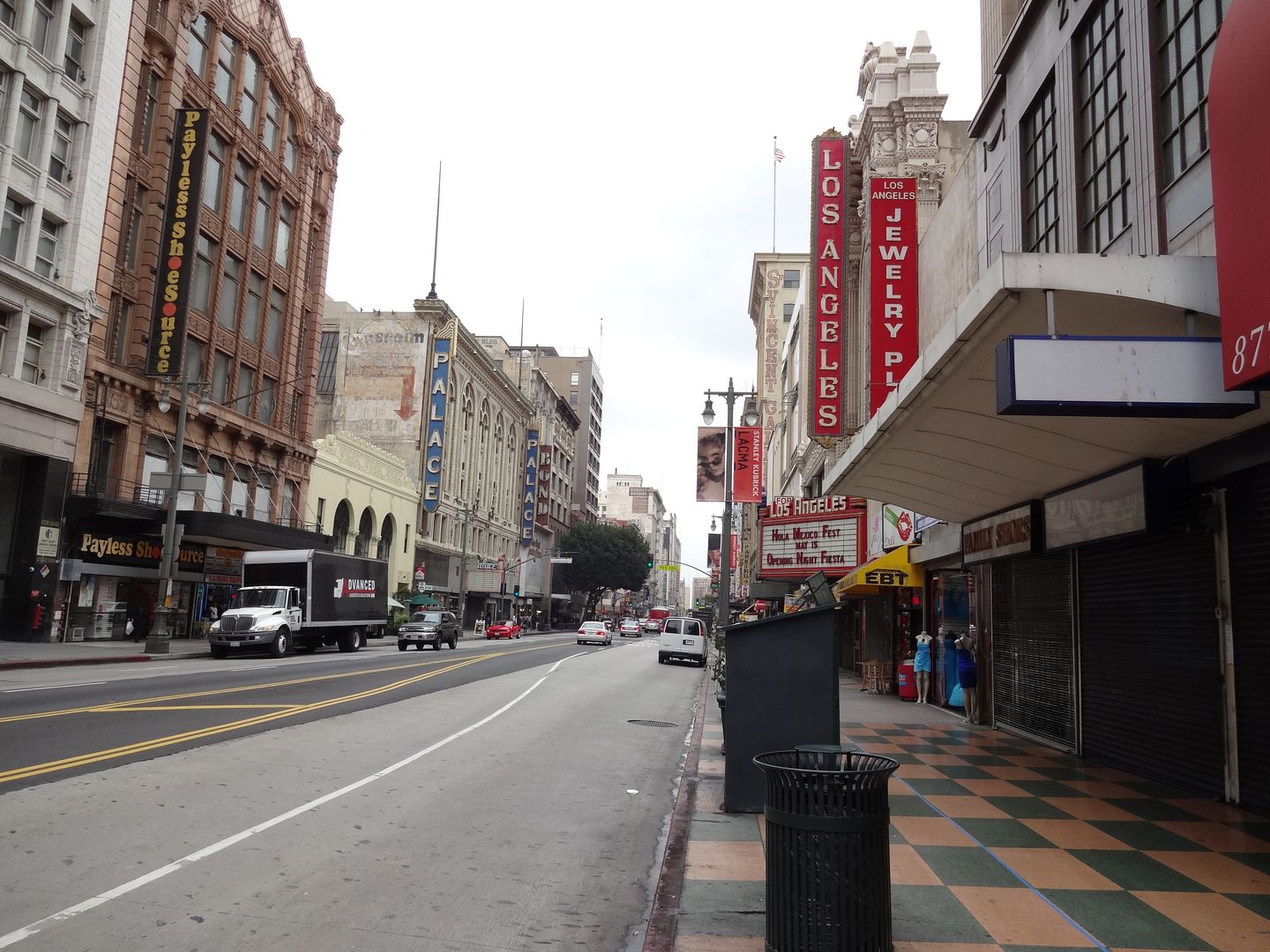 A legacy of demolitions has left Fresno's Broadway very empty.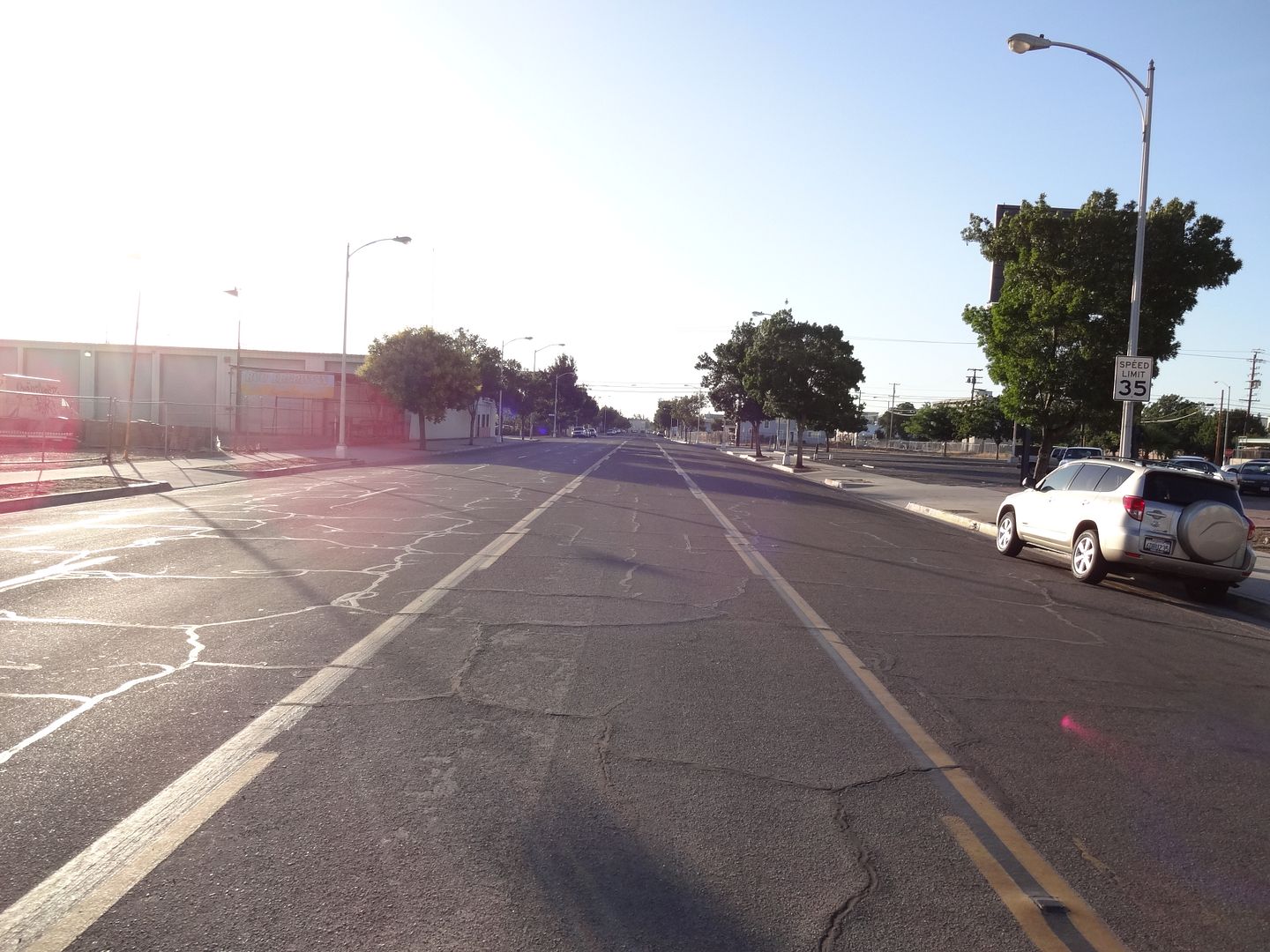 One could play a pickup game of soccer in the street, traffic is so rare.
Another similarity is that both cities have major roadway projects in the work for their Broadway.
LA is excited about their big redo, so much that they even have a website for it. Unlike Fresno, which is trying to add car lanes downtown (Fulton Mall), LA is planning to take some away.
Phase 1 will reconfigure Broadway from 4 traffic lanes to 3 traffic
lanes between 2nd Street and 11th Street. LADOT will implement the Dress
Rehearsal, using pavement treatments and physical indicators to
delineate publicly accessible space within the roadway. These
semi-permanent treatments leave flexibility to update configurations
before the cost of a full construction build-out is undertaken if
modifications are desired and necessary.
The focus is on pedestrians, and the "dress rehearsal" takes its cue from another Broadway project, but in New York.
The Fresno project isn't as publicly visible. Best of luck finding any mention of it on the city website for example.
In fact as far as I know, the only place you'll find any info online is on this very blog. I posted that way back in 2011 after emailing city officials for information. That project, by the way, was originally set to begin over a year ago.
The Fresno Broadway project also looks to change the street from 4 to 2 lanes. The big difference is how that extra space is being used.
While LA is taking a lane and giving it entirely to the pedestrian, Fresno will do no such thing. The Fresno project involves no new trees, no winder sidewalk, and no bike lanes….
Just large amount of free parking. Essentially, another large handout to Granville, who gets to market their new condos as having ample free parking, on the city dime.
Look at how LA redistributes space
The focus is in a much wider sidewalk. Parking exists, but is limited.
In Fresno, the plan resembles a strip mall parking lot more than a bustling downtown street
You'll also note the LA plan includes a streetcar. Personally, I think the plan to make a streetcar share a single southbound lane while cars get two northbound lanes makes no sense, but the city actually is close to breaking ground on a streetcar. That same idea is over a decade away in Fresno.
Other improvements in LA include frequent midblock crossings – the Fresno plan doesn't even add crosswalks at all intersections.
You can read more on the very detailed LA plan in the project PDF.
As for the Fresno project….I have no idea what's going on. After a year passed, I asked the city what happened and they said it would be coming the following year, but with no changes. Another year has passed. One can only hope they've decided to tweek the plan for the better.
If they haven't, there's still time. Why not visit LA for some inspiration?
Bonus:
While most of LA's Broadway is low rent, some risk-taking high-end ventures have opened. I had a delicious breakfast here at Figaro.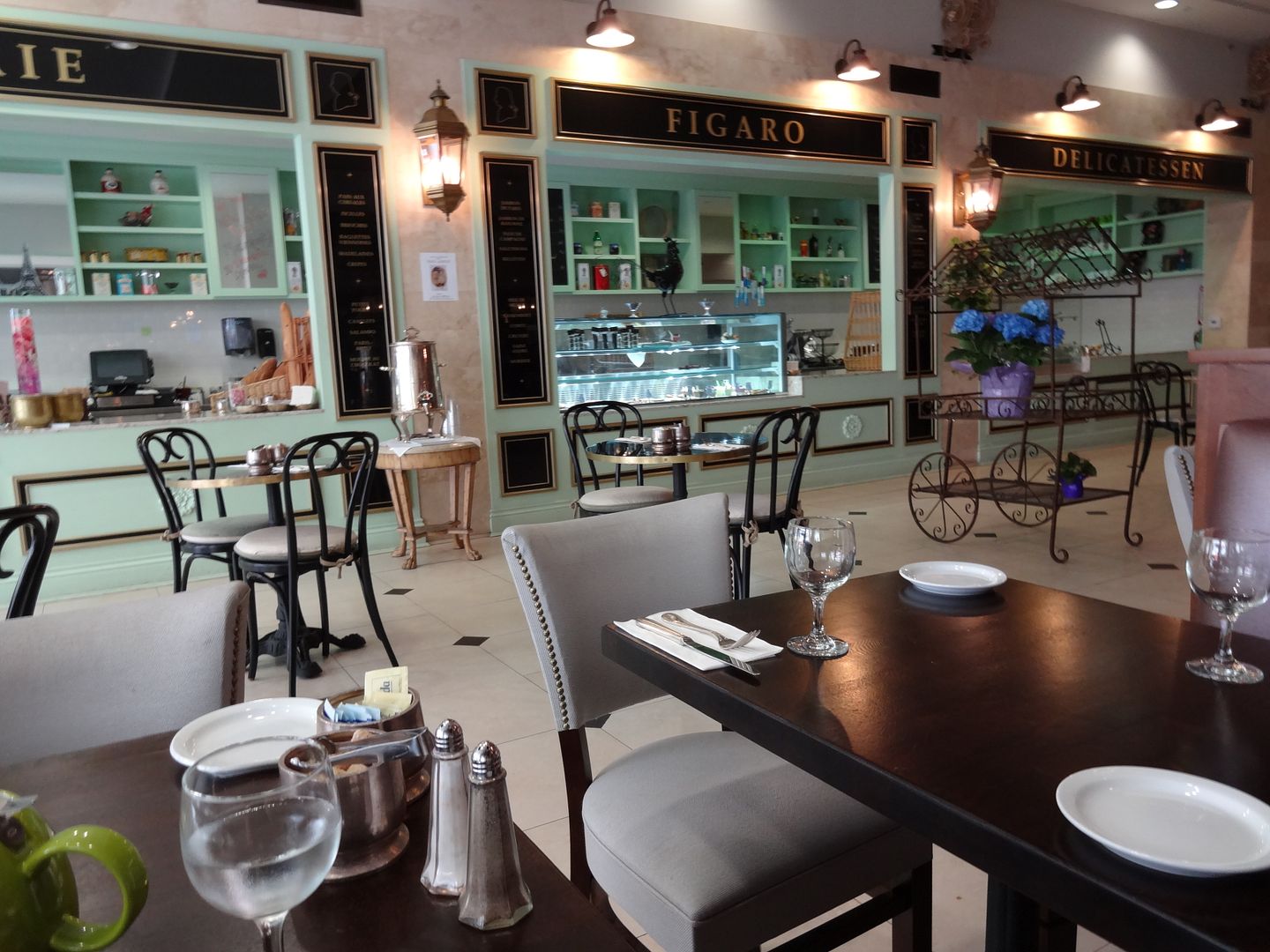 LA and Fresno also share a theater with the same name. The one in LA is closed – the first floor is used for jewelry stores.