Note: Because most Fresh and Easy stores will continue business as usual until the end of the year, the chain is still the cheapest way to be high quality food. See end of post for details.
Last week we got the sad news that Tesco had sold the Fresh and Easy chain after months of searching for a buyer. The buyer is "Yucaipa" an investment company better known by its owner, Ron Burkle, a billionaire who has extensive experience in the supermarket industry. Their wikipedia page shows all the companies they've dabbled in.
The good news is that the new owners will operate 150 stores, and they may apparently lean towards the healthier side of things. I was worried Wal-Mart or some Dollar chain would come in to sell the cheapest (and worst quality) foods, which is contrary to the Fresh and Easy experience. Others were hoping for Trader Joes, but such a huge expansion would be unprecedented for them.
The bad news is that 50 stores will close, and dozens of unopened stores will remain dark (or as slabs of concrete). In Fresno, that includes 1st and Bullard, West Herndon, Ashlan and Cornelia, and Shaw and Fowler in Clovis. It is possible that other chains may swoop in for these locations, as it's up to Tesco to sell them. On the other hand, like so many other retail spots, they may remain vacant for years.
More relevant to Fresno is the decision that two stores will close – the location closest to Fresno State, at Shaw and Willow, and the downtown store. The previously closed location on Shields and Cedar will remain closed and be put up for sale.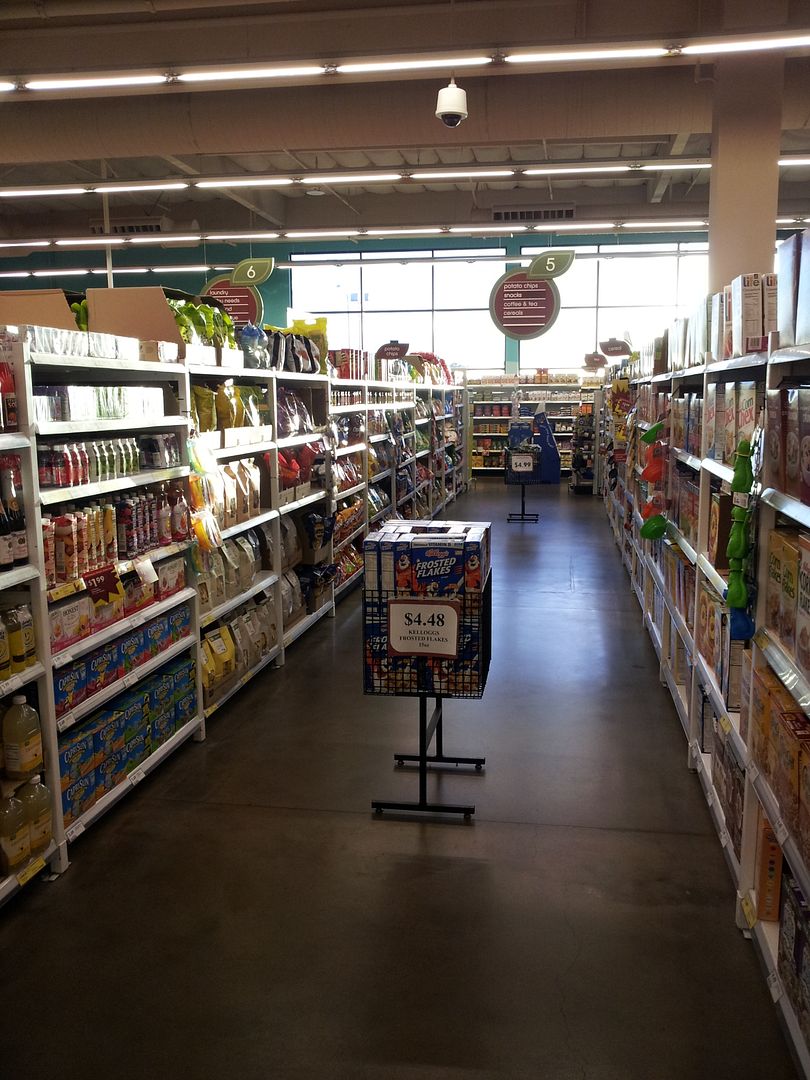 Fresh and Easy stores were build with large windows,
offering natural light. Most US markets are
built like windowless prisons.
Note a pattern? The stores that will remain open are those in wealthier areas – North Fresno, North Clovis, and West Shaw.
Few details have been released about the rebranding of the chain (which will take until the end of the year), but talk has been that the owner wants to revive the "Wild Oats" brand, which was eaten up by Whole Foods a few years ago. If that's true, the chain may become a "mini" Whole Foods of sorts. Emphasis is on the "mini", as the buyer is especially interested in the "express" format stores, which are even smaller than most. (None are in the Fresno Market). In fact, the person who used to run 7-11 has just been hired to get the ship in order…. That may be a good thing for Fresno, which only has one Whole Foods to serve a metro population of over a million.
One problem with the rebranding strategy is that the chain appears to have taken a very "traditional" approach to deciding which locations to keep open.

It might seem logical that the buyer would have looked at the 200 stores, and simply chopped the 50 lowest performing locations, or the stores under a certain revenue metric.

But that's not what happened. For one, all the northern stores – including in lucrative San Francisco – were closed. The reason being that the distribution center is near LA, and the planned distribution center in the northern part of the state was never built. That means the Bay Area, Sacramento and Modesto got the ax, regardless of profitability of each individual location.
Second, if the format of the store is changing, then current sales don't mean too much. The new owner may aim for an entirely different market niche.
So what do american chains do when they want to decide where to place their store? They draw a few circles (half a mile, one mile, maybe 2 miles) and pluck out census demographics. What's the median income? How many families? Racial breakdown?
Many media outlets blamed the self-checkout as the
primary reason the chain failed. However, they never
cite any actual research, and ignore that staff would
check you out if you asked.
Unlike other self-checkout systems, the Fresh and Easy
format was as fast as a traditional cashier, since it didn't
require immediate bagging, and lacked the "please place item
in bagging area" hassle other systems are known for.
Guess who fails that traditional test miserably?
Yup, Shaw and Willow (in the poorest part of Clovis), and downtown Fresno. Doesn't matter that there's a giant university or government center nearby – the numbers look at residential uses only.
Naturally, I don't have the sales number for their stores, but I frequented the two closed locations and the one on Herndon and Fowler. It's the one still open that always seemed to be the emptiest. Indeed, the downtown location was always bustling. That makes sense – 40,000 people work downtown, and Fresh and Easy specialized in ready-made food. Office workers would pop in early in the day for their lunch, and maybe drop by on their way home for dinner. Further, the downtown location had no competition – the Herndon and Fowler location manages to be located directly across the street from a Vons AND a Savemart. A Winco is planned a mile away.

It's interesting to note that of the 200 stores in the chain, the downtown Fresno location opened the earliest, reflecting the unique mix of shoppers. While most stores operated from 8am-10pm (eventually cut back to 8pm when Tesco started shopping for a buyer), the downtown store was open at 6am.

Aside from failing the traditional demographics test, another reason may be that the new owner intends to drop the "ready made" line. Either way, it may not be as simple as saying that the location closed because it did less revenue than other locations….
And that leads to opportunity.


It would be foolish for the city of Fresno, and those developing downtown, to let the store remain vacant. I think the city should have lobbied for the location to remain open, which I doubt they did.

Having a Fresh and Easy downtown gave some sense of legitimacy to the area. You can count the number of chains in the entire downtown area on your fingers, and we all know what Fresno thinks of chains. Chain = success.

More important, the location was probably a major selling point to the new downtown condos. Having a grocer nearby is very important. Having a GOOD one is even more so. The current residents will have to deal, but future residents may not be so eager to signup to live somewhere lacking in supermarket choices. (Foodmaxx, across the 99, remains open).

If the Assemi's want to continue expanding their little downtown empire, they need to supply basic amenities, and that includes a grocer, particularly one aimed at "hip" new urbanites.
If you consider that the downtown Fresh and Easy may have very well been popular, it's not a reach to suggest they either set up their own store, or lobby for someone else to do it. Again, no chain will do so with the standard demographics radius method, which is why it takes extra effort to convince them (and probably an initial incentive, which GV Urban is all too familiar with).
One possibility for Fresno is a strategy San Francisco uses, and Fresno should have been doing for decades:
"Since 2004, San Francisco has rejected chain stores through a series of laws and a ballot initiative. Today, it's the largest city in the country to ban chains in some zones and require special permits in others."
New Yorker

Implement a more restrictive system, and work it to favor downtown. Want to open your chain in North Fresno? Perhaps the city would be more willing to approve the permit if you also opened a location downtown….

Yes, I'm dreaming.
——-
It is important to note that the remaining stores have not gone through any changes yet….which means you can still get great food (including lots of organic options) at very cheap prices.
The real reason the Tesco lost so much money is because it was so easy to get fantastic deals….
There are three ways:
1) You get points from whatever you buy. 100 = $1. The money you get can be redeemed like a gift card. To top it off, they frequently did 3x weekends.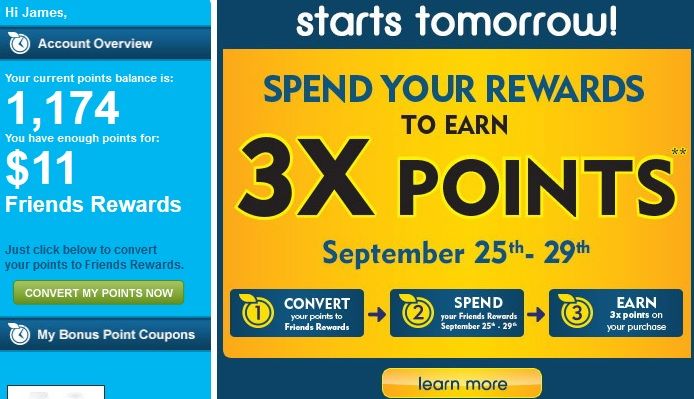 2) You get even more points by loading the bonus coupons onto your card. That's in addition to weekly sales.
3) Every week they give you straight cash coupons. You see them in the physical flyers ($3 off $10 or more), you get one in your email ($10 off $50, a massive discount for the industry) and you can get even more on their website…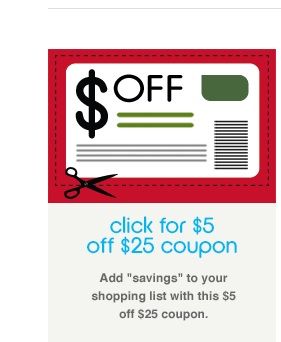 The best part?
They stack.
Bought $85 worth of food?
$10 off with one coupon (from $50)
$5 off with the next (from $25)
$3 off the next (from $10)
$18 off your purchase, instantly. Use your points to knock off another $10. And then get bonus points for your next visit….all on top of 2×1 deals of the week.
$57 for $85+ in food.
BUT WAIT THERE'S MORE.
Every night they mark off products that are nearing their expiration date, and put them in a discount fridge. Delicious meat-load dinner expires tomorrow, and you're hungry now? 25% off.
That's why they went out of business. They were literally giving groceries away.