Some parts of the country, including major cities like Boston, only get updated satellite imagery from Google every 3 or so years.
For Fresno, it's never more than a year before we get the freshest pictures. The latest update, rolled out last week, shows Fresno and the surrounding area as of March 15, 2013.
The previous update, pushed out November of 2012, featured images from August 26, 2012. I did a photo summary of that as well.
That's less than 7 months between updates! Older images are still accessible via the history slider in Google Earth.
These updates are a great way to follow development in the area, and see how fast some areas are still growing.
Here are some quick examples. Note: When you zoom into an area with Google Maps, the automatically switch you to the 45 degree view, taken by plane. That hasn't been updated since 2010, so switch back to satellite to see the new stuff.
I've provided links to previous photo tours I've done, if applicable.
Downtown, 1612 Fulton was nearing the final construction phase, marked as 1. Site work for the GV Urban Broadway project is visible at number 2.

Work on Fresno High is visible. Those "bunkers" in front are now gone.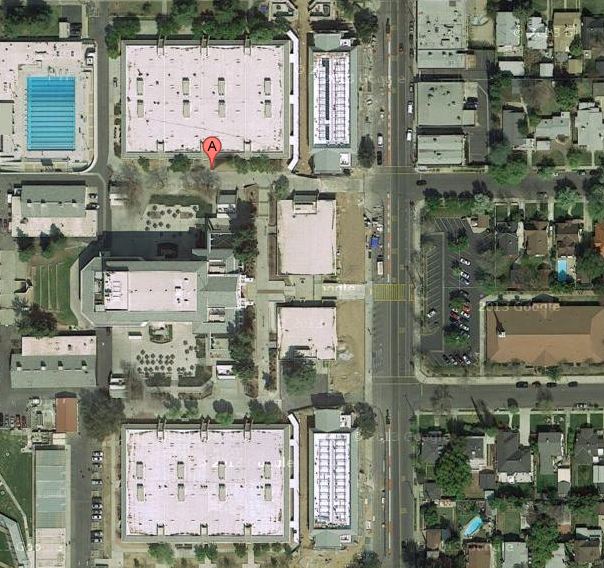 Over in Clovis, the newest super-strip-mall is now open for business. I did a construction tour here. See the employee parking in the back? Less than 40 cars, meaning many employees are actually parked up front.
Nearby, the newest trail construction is visible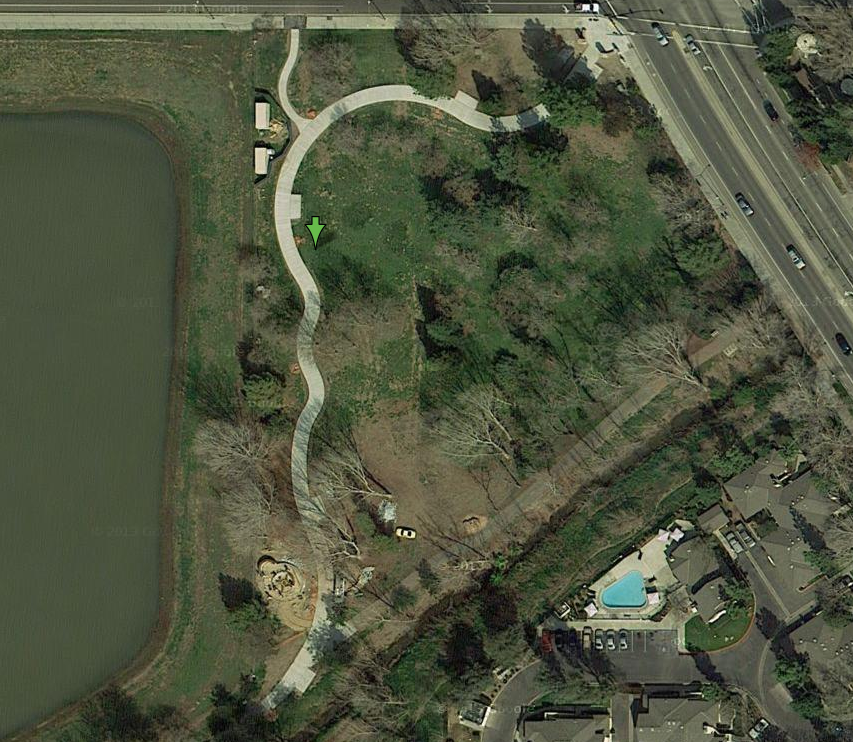 Further east, also in Clovis, house construction marches on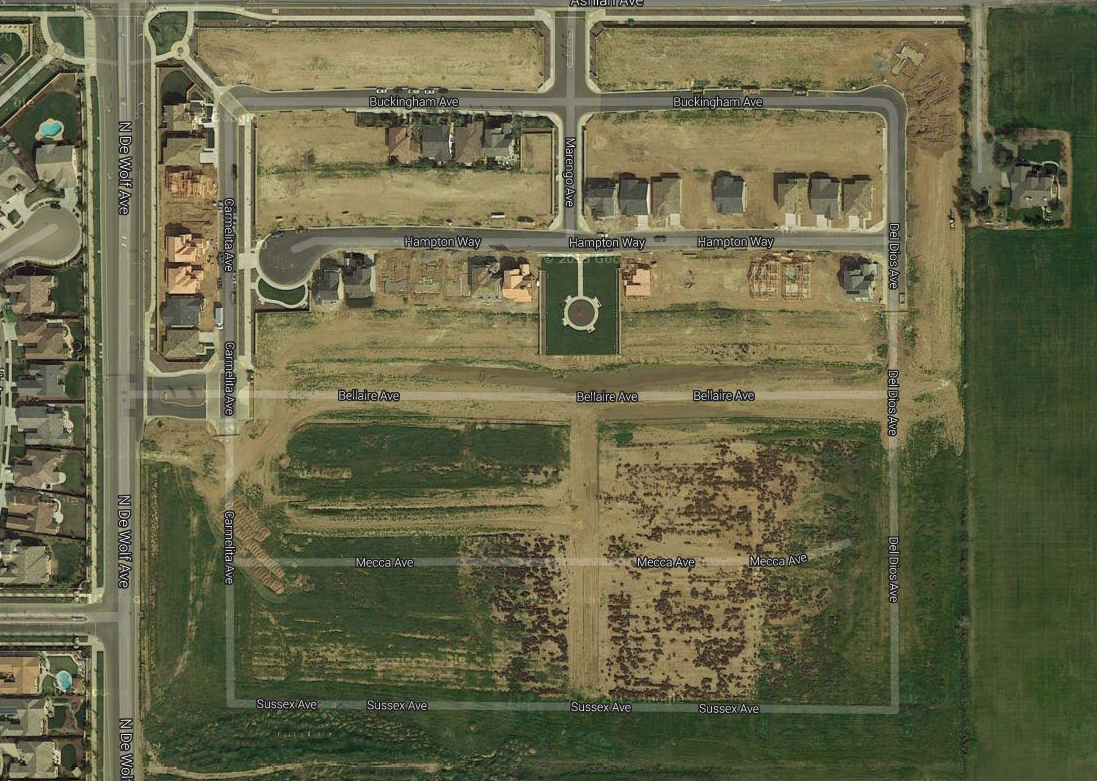 Well out in the middle of nowhere, the environmental disaster known as "Millerton New Town" has begun to move forward.
Back in west Fresno….Surprisingly, the "Marketplace at El Paseo" (aka, strip-mall 17) isn't visible… and yet now the enormous mass of Target and such is clear if you drive by. Those things pop up like weeds.
With the way these imagery updates have been coming, I wouldn't be surprised if we get September pictures uploaded around December.
Any other major sites I may have forgotten to look at?