It's finally happening!
The two blocks in Old Town Clovis where the regional bike trail disappears will apparently be completed as soon as this year.
The next city council agenda has this surprise:
City staff intends to bid and construct the Clovis Old Town trail connection on the west side of Hughes Avenue from Third to Fifth streets in the 3rd quarter of 2013.
Council document (PDF)
The gap is especially notable, because it's in the heart of Clovis, and there is absolutely no accommodation to direct trail users through the missing area.
Here's where the gap is, Clovis Avenue is the large road on the left. The red lines are the existing trails points, where they suddenly end. A parking lot was built on the rail right of way (ROW).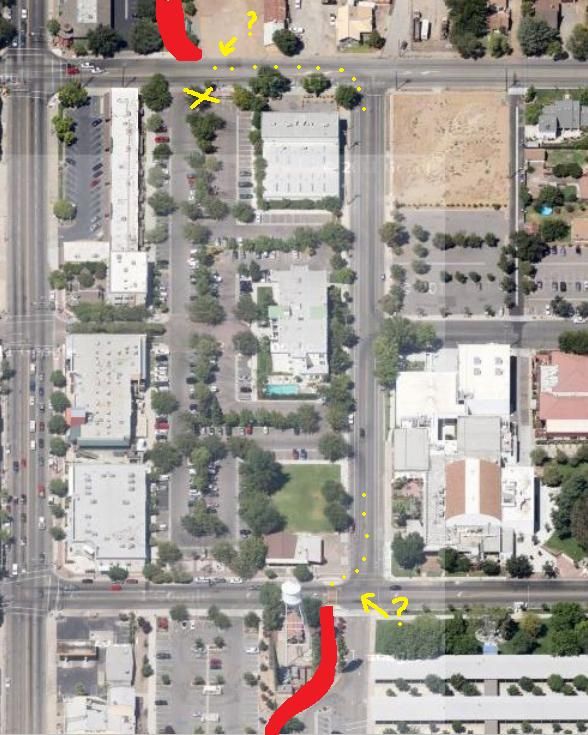 About a year ago, I wrote about this section of the trail. The most unfortunate part is the complete lack of signage and accommodations at the intersections. Car traffic has no idea the trail just pops out there.
Cyclists must make an awkward turn to find the rest of the trail. They hopefully have seen a map before riding it, so know where to go.
Going north: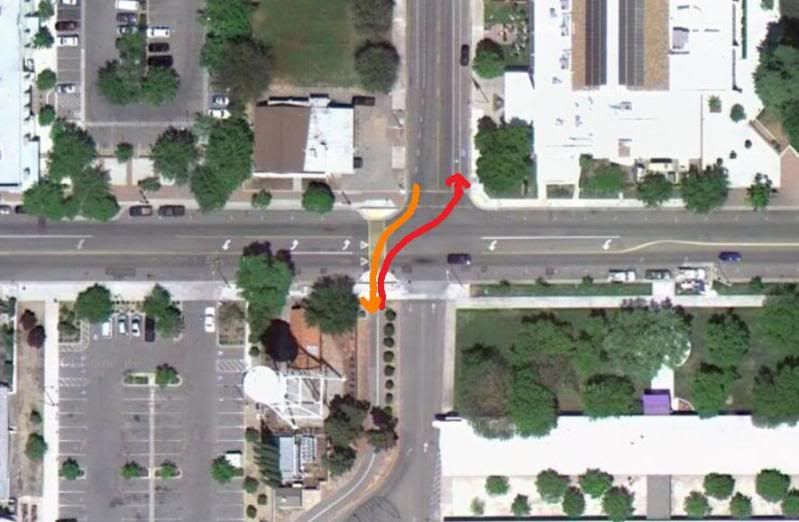 Going south there are no crosswalks, signs or bike lanes.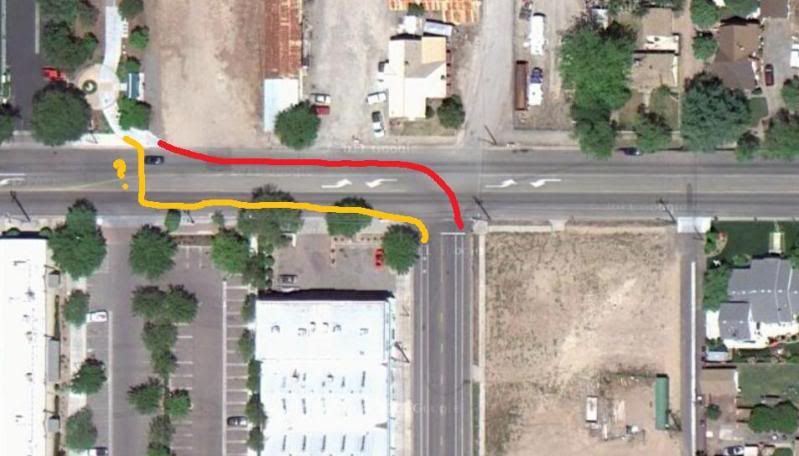 In the post I linked above, you can see some pictures taken from the ground.
In that post, I proposed an easy fix: using the wide road ROW to make a cycletrack.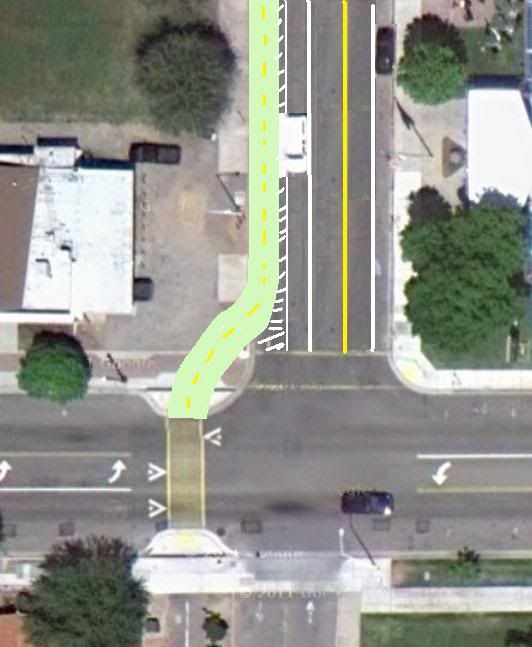 What will they actually build? I don't know – I put in a request for diagrams but was told they won't be made public until October. I guess Clovis isn't a believer in the "public input" side of things. So until October, we won't know if they're building an on-street path, a wider sidewalk extended into the road, or a wider sidewalk into the property.
There is one bit we do know, and it's good news:
A request is being put in for a full stop where Hughes meets 4th. Right now, 4th has a stop, but Hughes doesn't, and there are no crosswalks or curb ramps. The Clovis Veterans Memorial District is specifically asking for a crosswalk and stop sign, and wants to install art along the trail.
Here's that intersection today, the trail would be on the left side of the street.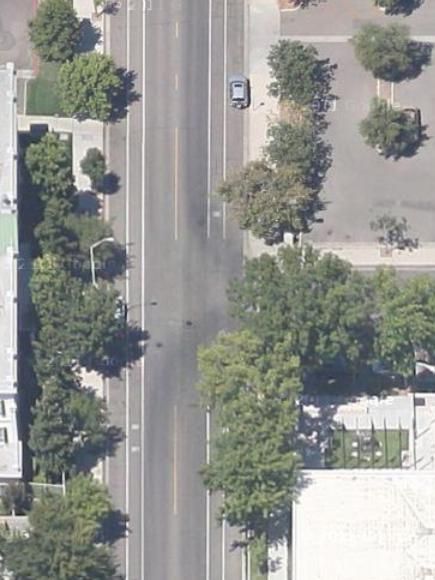 Of course I'll post an update as soon as they release the plans for the trail connection.