One of our frequent commentators is going to like this news.
Clovis has received a grant from Homeland Security to install solar lighting systems at various bus stops around town.
I find homeland security to be an absurd waste of money, so I think it's fantastic that Clovis is milking the cow to actually produce real benefits for local residents. I don't understand how a light at a bus stop is meant to deter terrorism … but it's money the transit system can use for a good cause – customer service.
I've argued previously that Clovis and Fresno should apply for every possible grant they can process, and this is a good example of the benefits. It's especially nice to see that Clovis remembers they have a transit system, even though it doesn't operate at night, and has very few shelters.
Here are the details:
Grant: $73,950
To buy: 36 "pole-mounted" solar bus stop lights
To buy: 6 "shelter mounted" solar bus stop lights
A company called "Urban Solar" will provide the pole-mounted units, which will operate for 4 hours after dusk, and two hours before dawn. "Sol Inc." will provide the shelter units, and their systems will be on all night.
Presumably, the shelter system can last longer as panels will occupy the roof of the shelter, while the pole unit will be a single panel on top of the light.
The primary purpose of the pole units are so that the driver sees waiting passengers. They provide very localized light at the stop. Again, it's sort of odd because Clovis transit doesn't run past 6pm… but any sidewalk lighting is good. Currently, many Clovis sidewalks can be very dark, as the street lights are aimed exclusively into the road. On another positive note, these lights will advertise the existence of bus stops, which many people may not realize exist. Perhaps better awareness of the bus stops will lead to louder demand for night service?
Fresno, which does offer slightly longer night service, would do well into looking at the Clovis installation. The cost seems very reasonable, especially when paid for by the feds.
Here is what the pole unit looks like, according to the manufacturer website: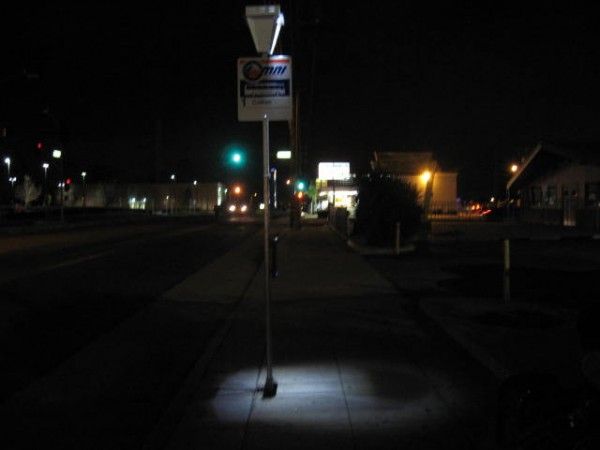 The shelter unit will be installed on existing bus shelters, and provide light to the seating area.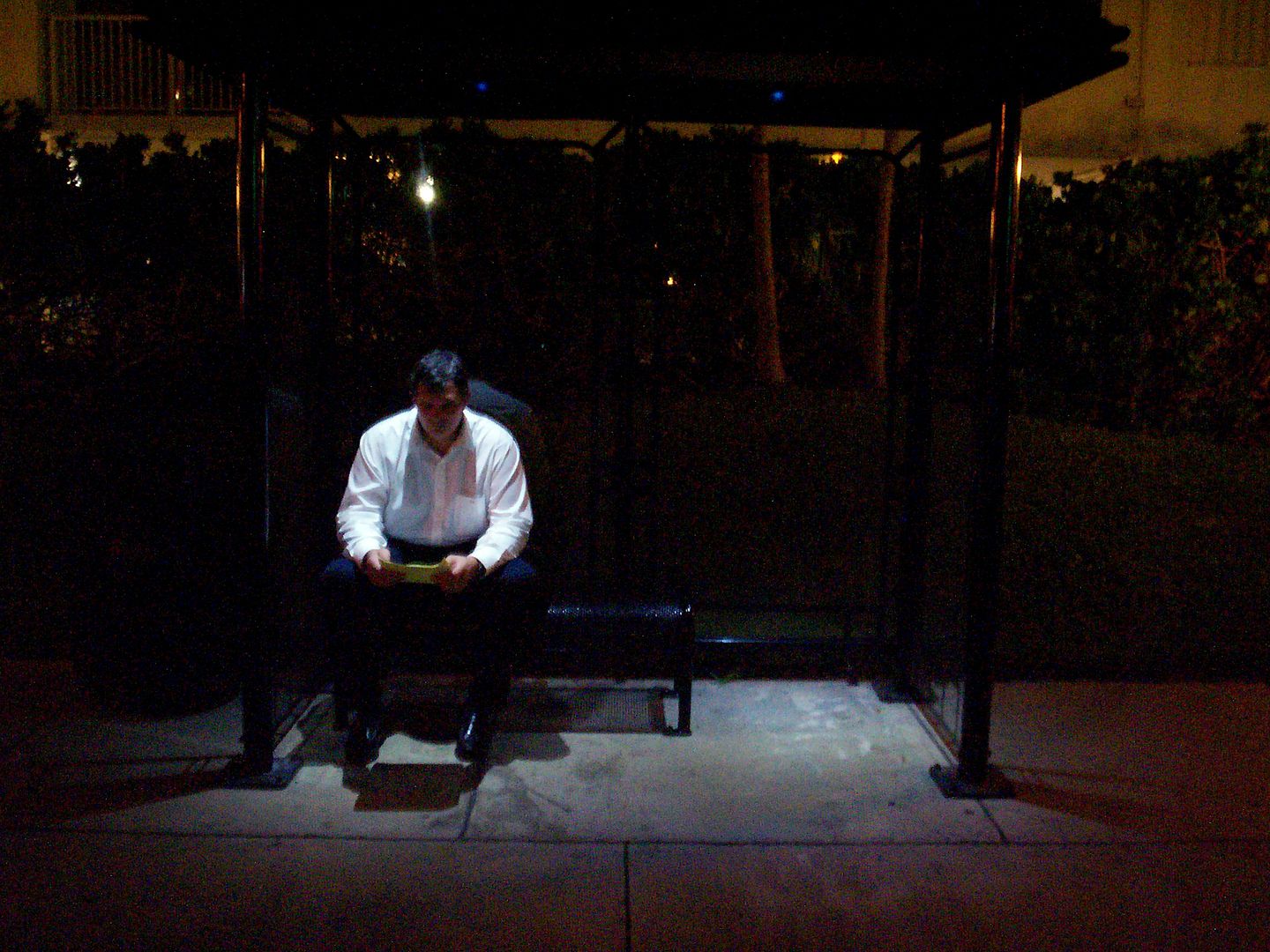 Installation is to be finished by the end of the year.