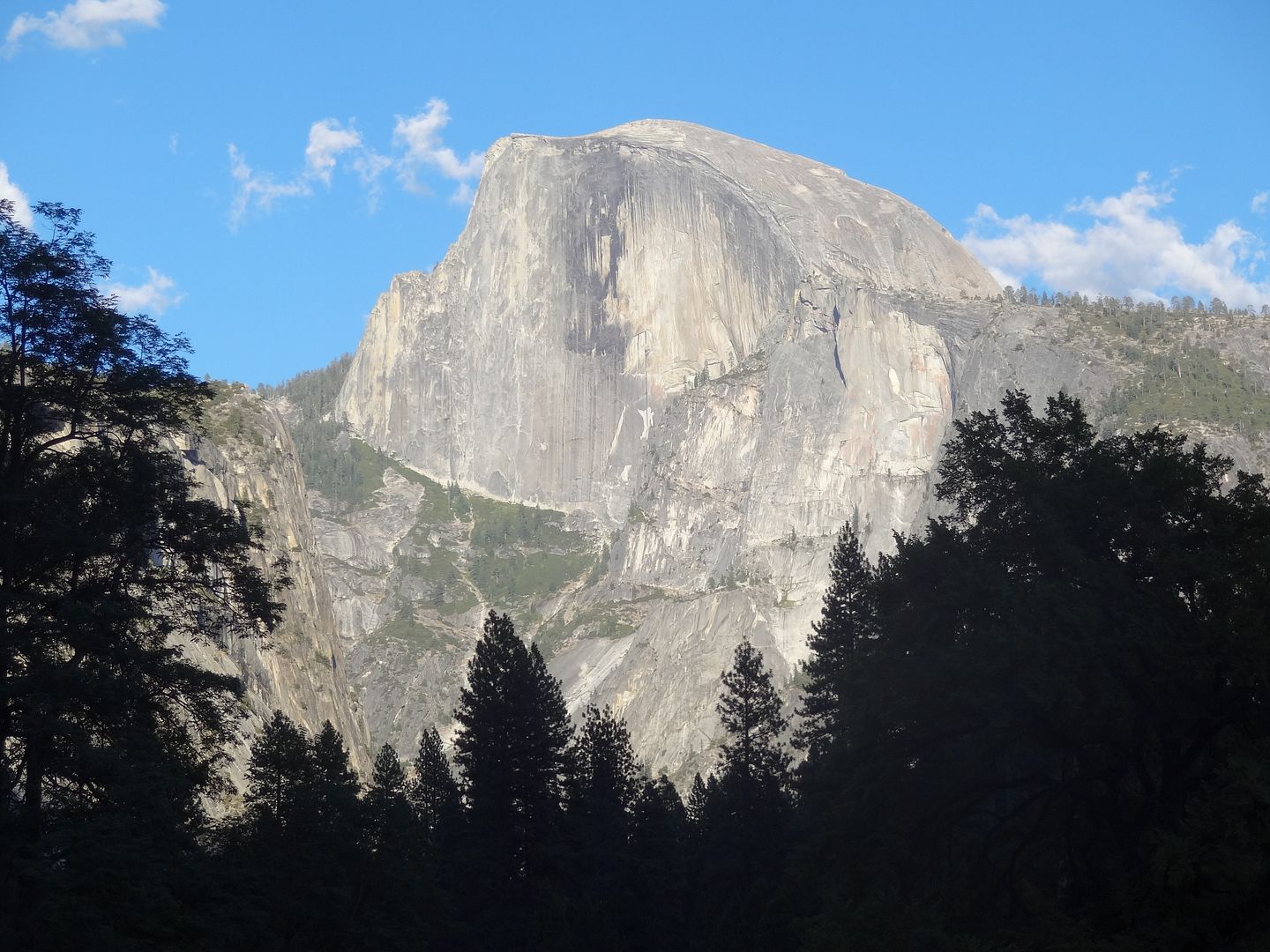 Every year, millions of people come through the Central Valley to visit the area national parks. In 2012, Yosemite saw 3,853,404 visitors, Sequoia got 1,106,584 and Kings Canyon received 566,810. Sadly, I can't look up monthly stats because the National Parks website is closed (seriously), but it's safe to say that even an off-season month like October gets significant visitors. Indeed, due to the weather, it may be one of the best months to visit.
Of those visitors, countless make their journey from international locations, primarily Europe. I know every time I visit, I hear more French and German than English in the National Parks. While not all those visitors pass through Fresno, many do arrive at FAT or drive through the city on the highway.
Fresno has done little to capitalize on this tourism, as most see the area cities as little more than a rest-stop and a chance to try In-n-Out. Right now is prime time to change that, at least a little bit.
A trip from Europe to Yosemite isn't planned at the spur of the moment, and is probably impossible to cancel at last minute. After all, planes have been booked, vacation days have been requested, and backpacks purchased.
Rather than leaving these visitors to struggle to find activities, the city and county should try their best to direct visitors to other local attractions. Remember, while San Francisco is calling, it should be expected that most had already set aside time for that during their trip.
While the parks may be closed, outdoor recreation is still possible. The area is full of mountain lakes to kayak on, and trails to hike. A local tourism expert can provide info on the differences between the lakes, boat rental information, and directions.
Other unknown destinations exist as well.
The Cat Haven
, just a few miles east of Clovis, is an interesting destination for anyone, and is well worth a visit. In the city, the underground gardens and the Fulton mall can also provide for a few hours of sight-seeing. Agriculture also provides a destination, as I guarantee the produce here is better than that found in Stuttgart.
It's food, in my opinion, where the area shines brightest. Without orientation, a European tourist might assume that River Park provides the best cuisine of the land, with its bright lights and full parking lots. In fact, if they were to poll a passer-by, they might come to the conclusion that Elephant Bar is the highlight of the state. Of course, we all know that's not true. On their own, a tourist would never stumble upon Tacos Tijuana, Dusty Buns, Organic Fresno, or the "pho collection" on McKinley….never mind countless other delicious local favorites.
Even if these tourists are only captured for a day, it's money and exposure that's badly needed.
So Fresno, Clovis, and County….get something going ASAP. Set up a stand at the airport, and put up a sign on 99. It may not quite be Yosemite, but surely some time with the Ansel Adams exhibit at the
Fresno ArtMuseum
can lessen the pain?
Incidentally, Yosemite is not fully closed…
Signs will soon be posted around the Yosemite Valley to warn visitors they have less than two days to leave. The only people who will be let into the park will be those driving through to another destination.
According to the website, visitors can still drive through the park, just not stop. Just say you need to get across Tioga Pass, and you're welcome in. Better than nothing right?