Once upon a time, "I didn't see him" was not an excuse. The rule was, if you hit something or someone, you were "driving too fast for the conditions," or "not exercising due caution." Most cops, it seems, have forgotten the rule, and take "I didn't see him!" as a perfectly valid excuse. Fresno PD seems to have recently expanded that leniency in the death of a pedestrian this week in Fresno:
Officers also determined it would have been impossible for the driver
to see the pedestrian because of the driver's short stature and seating
position. The driver faces no charges.
Fresno Bee

Does the driver not deserve blame for failing to adjust their seat properly? Perhaps an inquiry as to why someone who can't see the road is driving in the first place? Of course not. It's not their fault they were dealt a short deck, and driving is a right after all.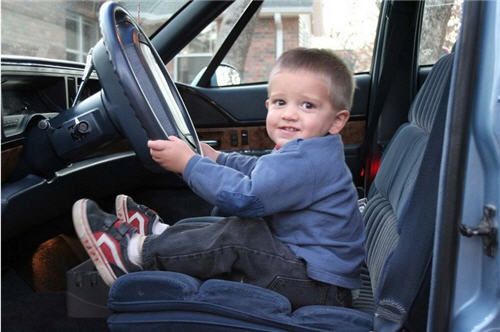 Apparently legal now
Did I mentioned the driver was maneuvering a Fed-ex big rig? I guess being a commercial driver of an enormous truck does not obligate one to be able to see the road…. or feel a collision.
The driver of the rig had no idea he had struck and seriously injured the pedestrian, Fresno police said Tuesday.
If you can run someone over in downtown Fresno, and not even notice, something is wrong.The driver failed in adapting to an urban environment. Fed-ex failed in assigning this person to a large truck, and the state licensing system failed in giving them a commercial license without restrictions.

It turns out, the "gangsta lean" is a sophisticated method to waive liability in a collision
According to a witness, the pedestrian was at fault because the truck had a green light. Based on the investigation being concluded in under 24-hours, it seems as if the police department have taken the word of the witness as fact. I'd bet a large pile of money that no video evidence was obtained, or even searched for. Never-mind an investigation into speed and cellphone use.
Now to be fair, this specific part of town is home to many transient individuals who do occasionally have a habit of randomly wandering into the road. I once had quite the scare when I encountered a homeless lady standing in the middle of a lane, in pitch darkness. Of course in my case, as it was so dark, I was driving at a speed which allowed me to come to a complete stop without hitting her. Novel concept, I know.
In this case, the collision happened around noon, so visibility wasn't a factor. And even if the pedestrian did step into the road without the light, the driver should have seen him coming.
This is what the driver would have seen, approaching the light. Any pedestrian would be clearly visible well in advance of entering the roadway. To not only be unable to see a pedestrian AND not notice the collision is highly troublesome.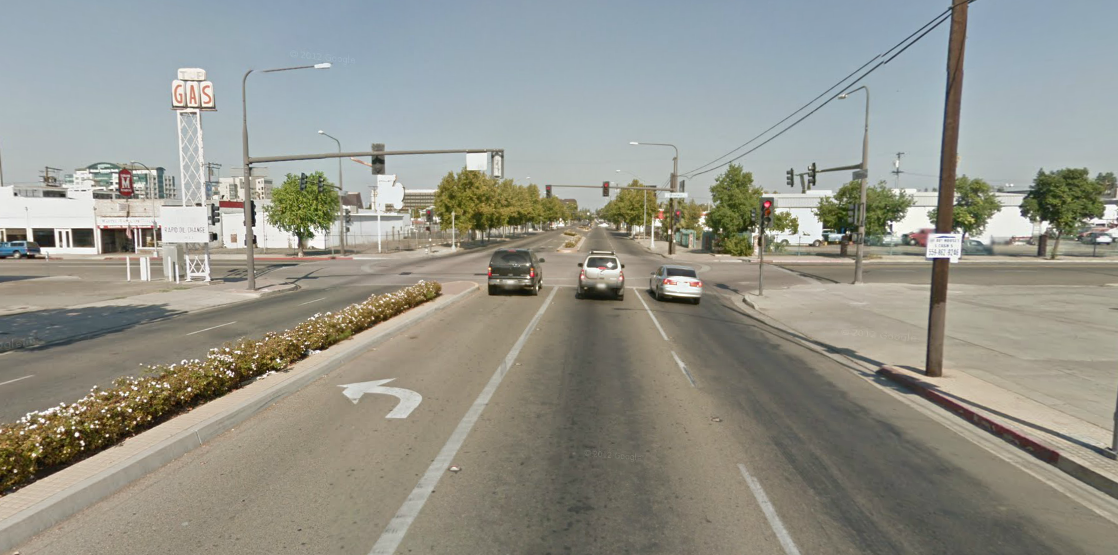 All four corners are highly visible
On the plus side, the Bee reported this as a collision, and not an accident.That's progress.
Meanwhile, on Sunday, just 15 miles away…
A pedestrian was killed Sunday evening after a GMC Suburban
hit the man while he was crossing at an intersection in Selma, police
said.

The victim, believed to be in his mid-30s, was walking north
crossing the intersection of 2nd and Sylvia streets about 5:20 p.m.
when the woman driving the Suburban fatally struck him, Selma police
Sgt. Terry Reid said. The woman stopped and has not been cited, Reid
said.
Fresno Bee
Four marked crosswalks, a playground and skate-park on one corner, church on the other. According to Google, the speed limit is 30, and only 25mph a couple of blocks later.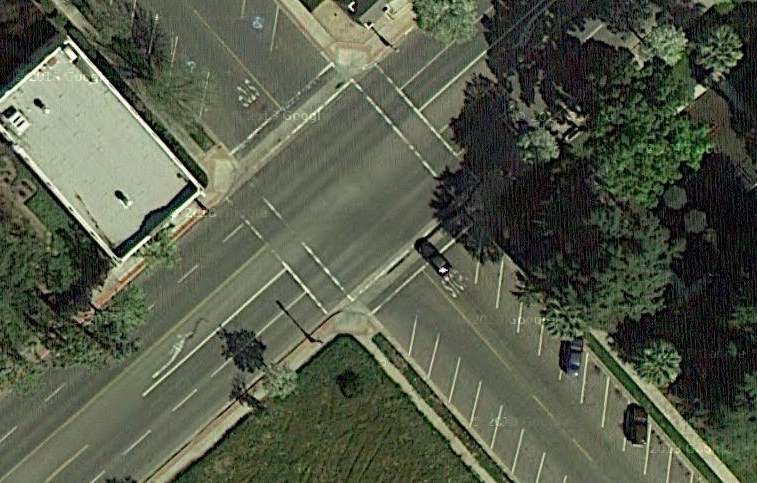 Open and shut case right? The law is pretty clear as to what happens at a crosswalk…
Officers said it is not clear if the driver will face any charges.
The Central Valley has a serious problem with road deaths, and police departments that shrug their shoulders are a major part of the problem. What ever happened to accountability?