Some small trail news from Fresno and Clovis.
Fresno will be adding five new drinking fountains on the sugar-pine trail that runs along Shepherd. I'd prefer lights, but it's something. While Clovis has many amenities along the trail, Fresno does not.
Fresno will also be adding in another new section of trail along Herndon. A couple of months ago, they approved an addition between Fruit and Palm. Now it will be between Marks and Valentine. Green is existing, orange is new.
Clovis will be adding a new half-mile trail on the far east side of town, along the Enterprise Canal. The trail will connect from nothing to nothing. Makes no sense really.
In green, an existing trail (north side of canal), in orange, the proposed trail, unconnected, on the south side of the canal, dead-ending in nothingness. Supposedly it will be ready in just a month, so I'll take pictures. Highway 168 is on the south of the new terminus, and I don't know if there are any provisions for a tunnel. Temperance has no crosswalk at the other end of the new segment.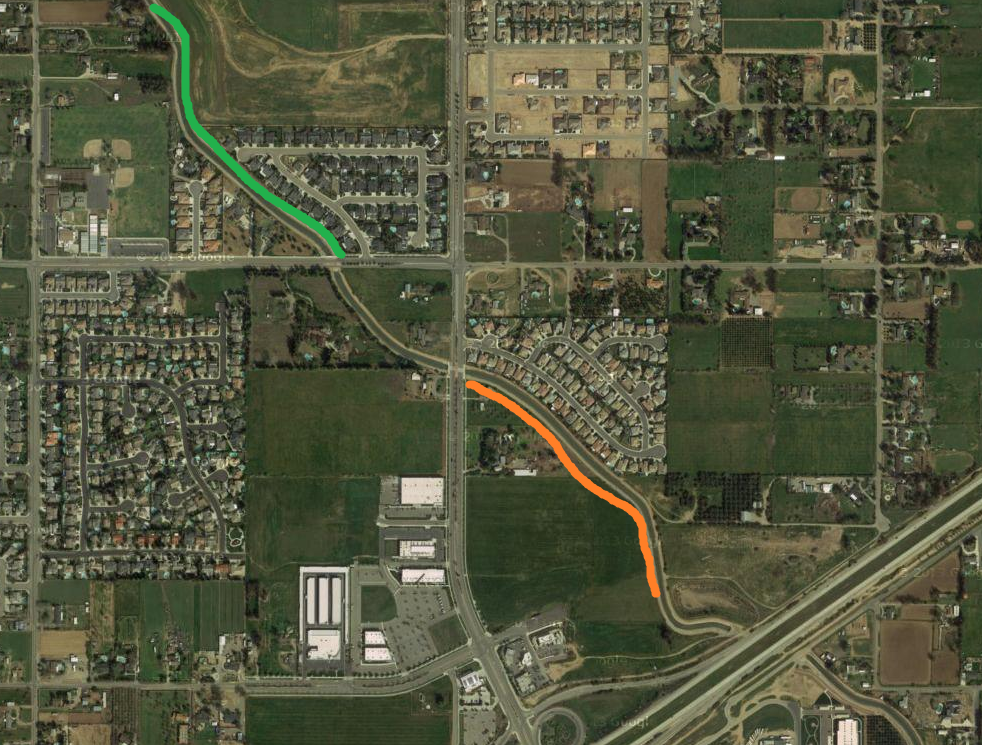 I'm still waiting for any word on the Clovis old-town trail gap filling project.