It was only a month ago that I posted about Clovis getting a new trail extension. The Enterprise trail currently runs adjacent to a canal from Nees (near Temperance) to near Fowler and Shepherd.
The new extension starts at Temperance and runs along the canal towards the 168 freeway.
Oddly enough, the new construction does not connect to the existing trail. existing is green, new is in orange.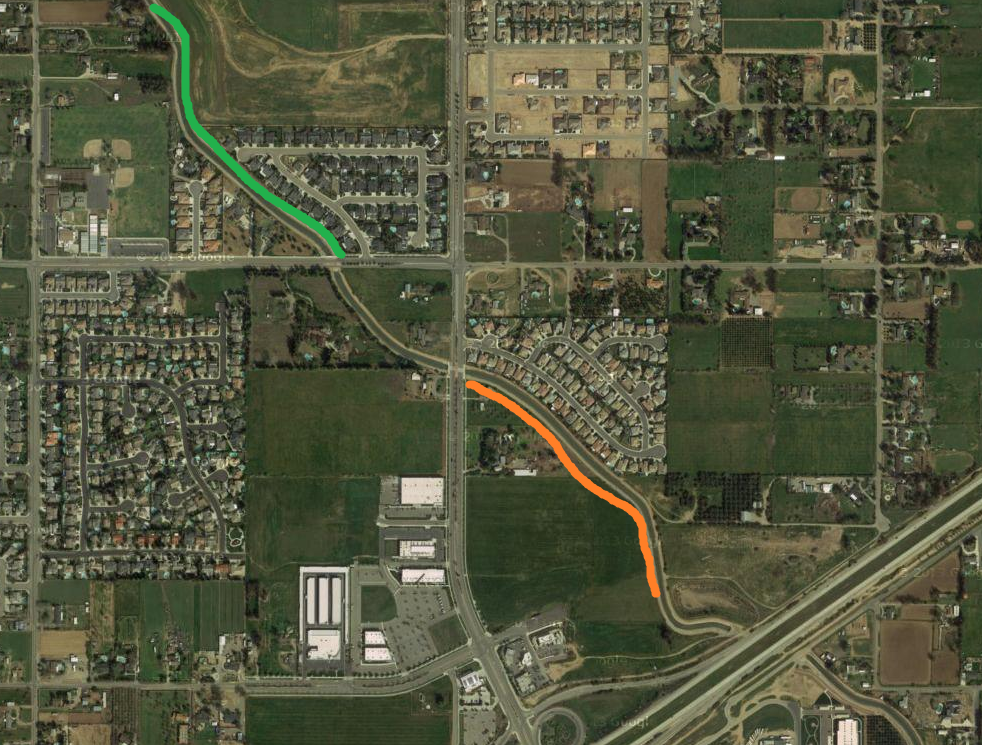 Let's have a look at what's been done:
While a gravel road runs along the canal, as is always the case, the trail runs besides that. I think it's a shame because you don't get to run/bike along the water. Click to read more!