I swung around downtown a couple of weeks ago to take pictures of a variety of different projects. Today I'll be posting an update of the Crichton Place townhouses which are being built at L St and San Joaquin.
These technically broke ground 2 years ago, but were held up in a lawsuit. Granville knocked over a couple of 100 year old homes, and the lawsuit claims they didn't go through the proper process to do so. Now that the lawsuit wrapped up, construction is underway.
The project is two blocks from Fulton, where most of the other GV projects sit. The buildings are pretty much a carbon copy of the units put up at Van Ness near the 180.
Each unit will be 1,400sqft, have 3 bedrooms, and 2 parking stalls.
Let's start looking.
From across the street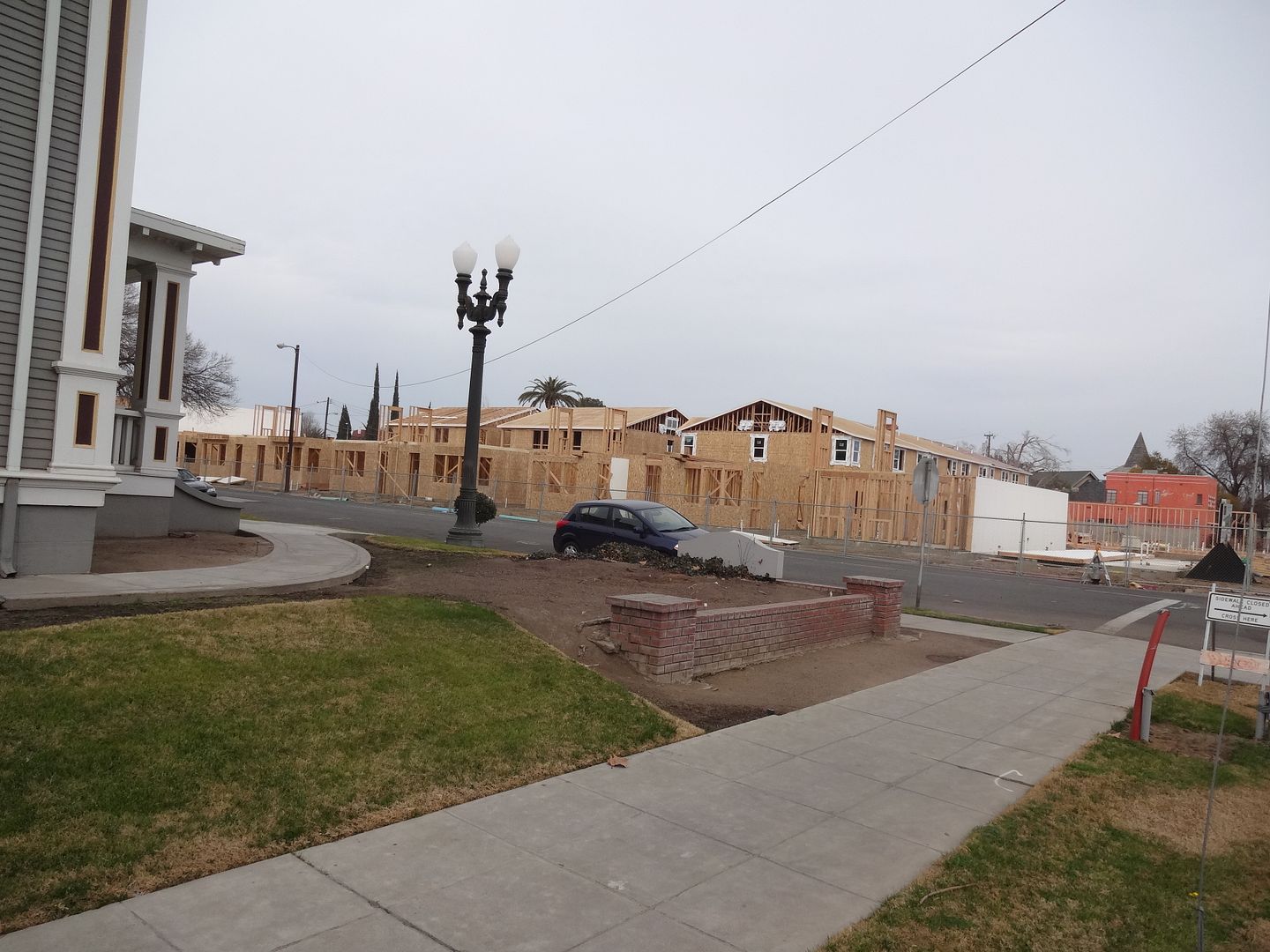 Looking down San Joaquin
At the corner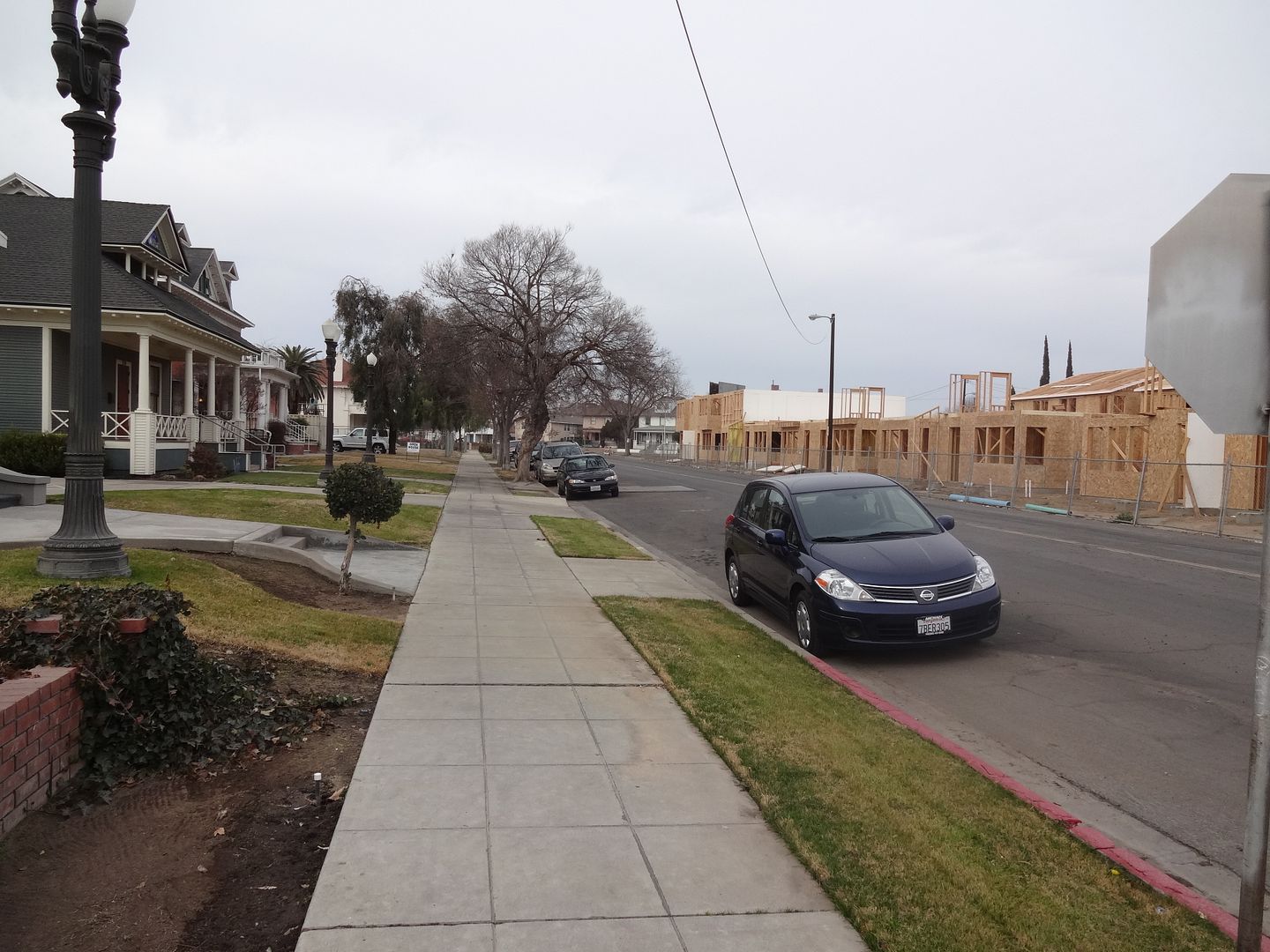 Some nice, large homes here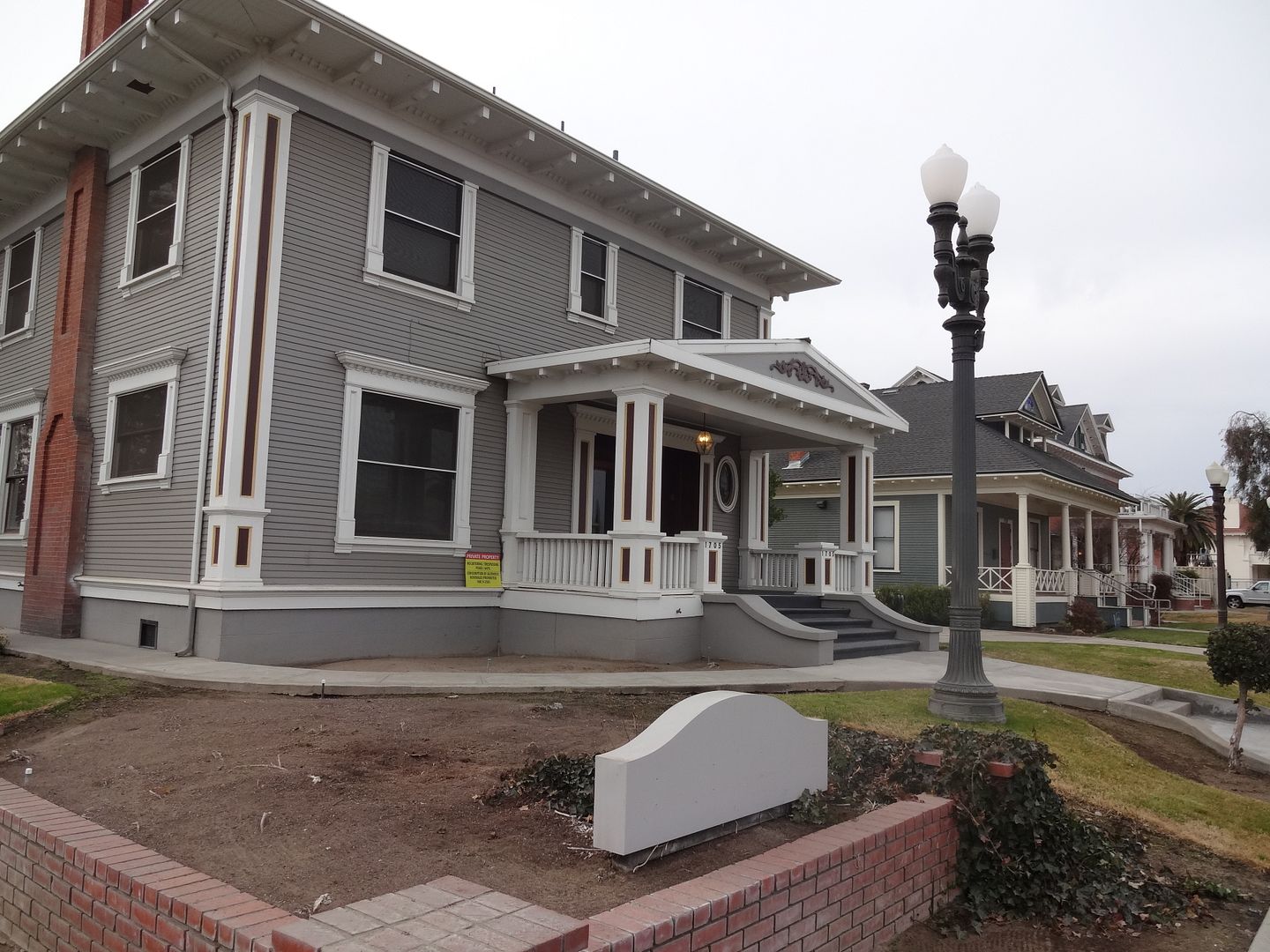 I really hope this project includes replacing that street light…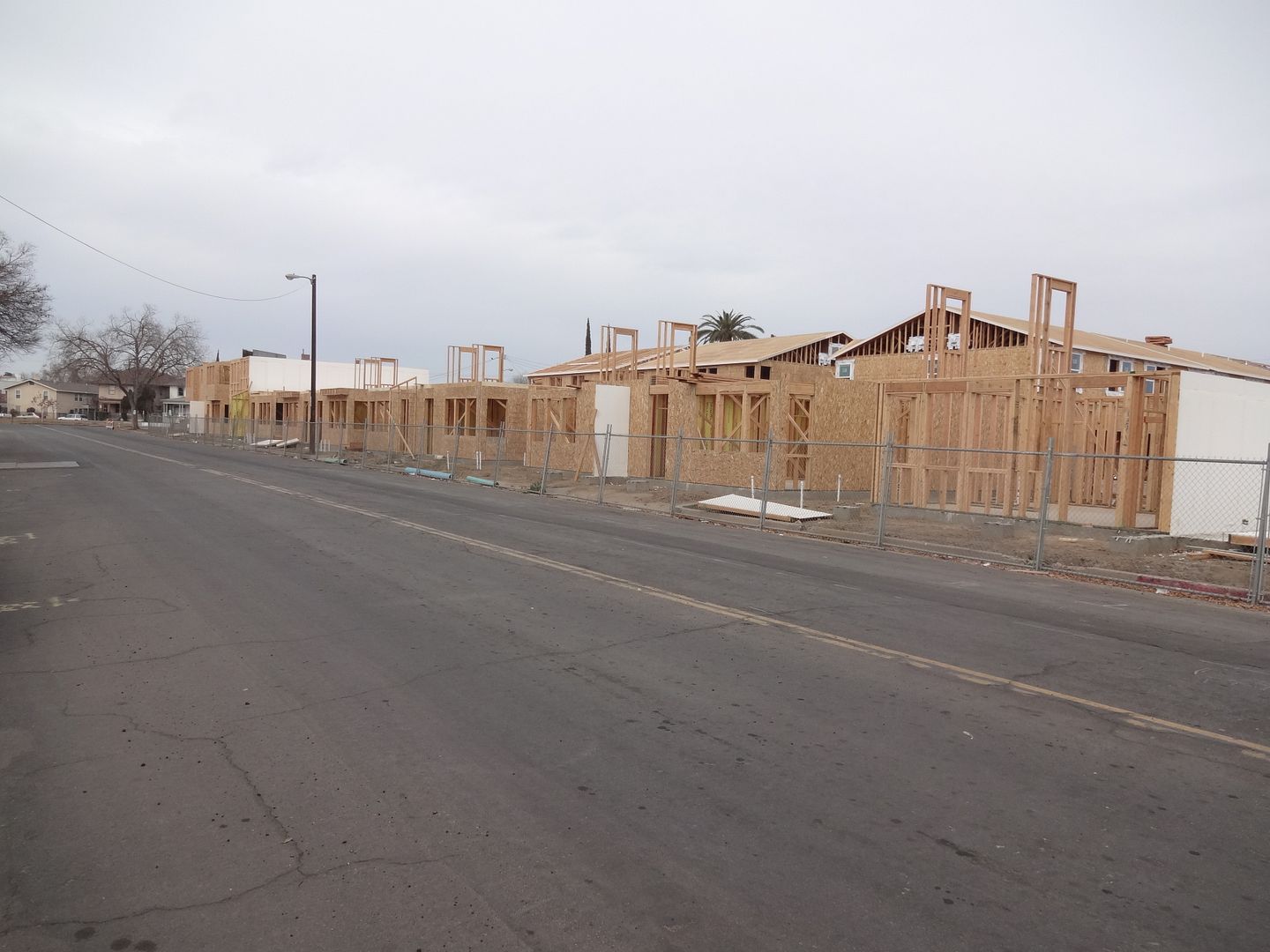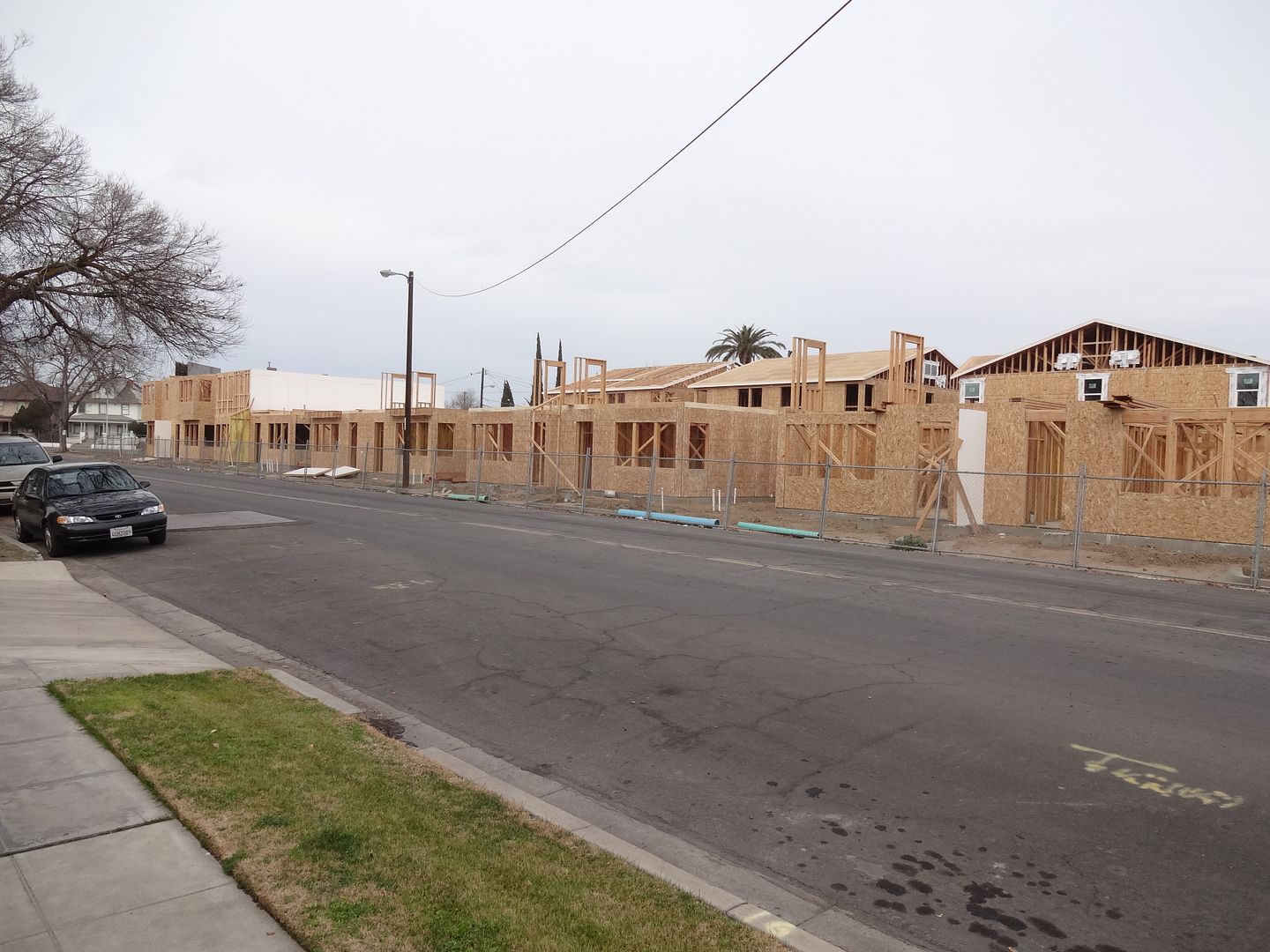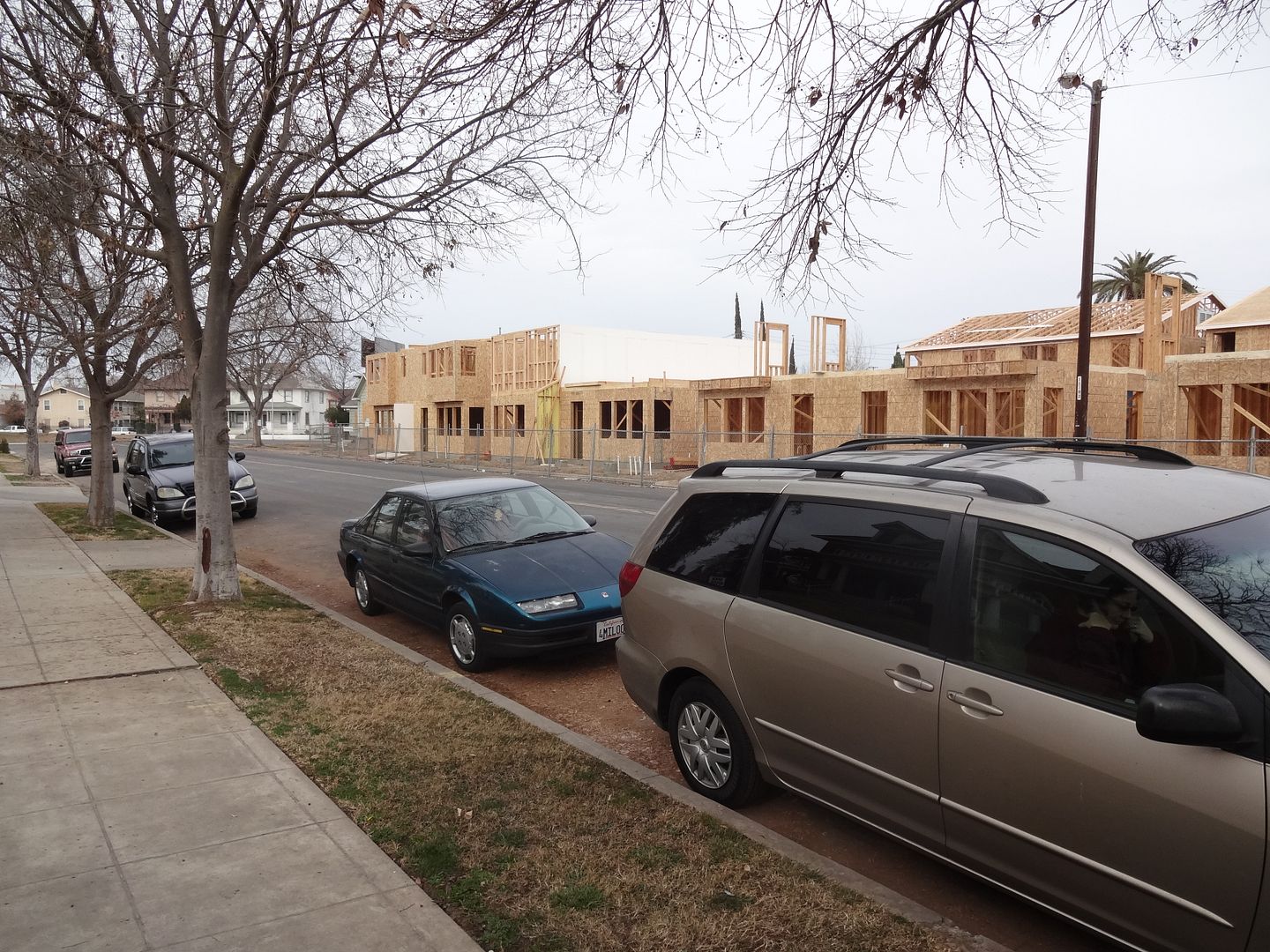 Across the street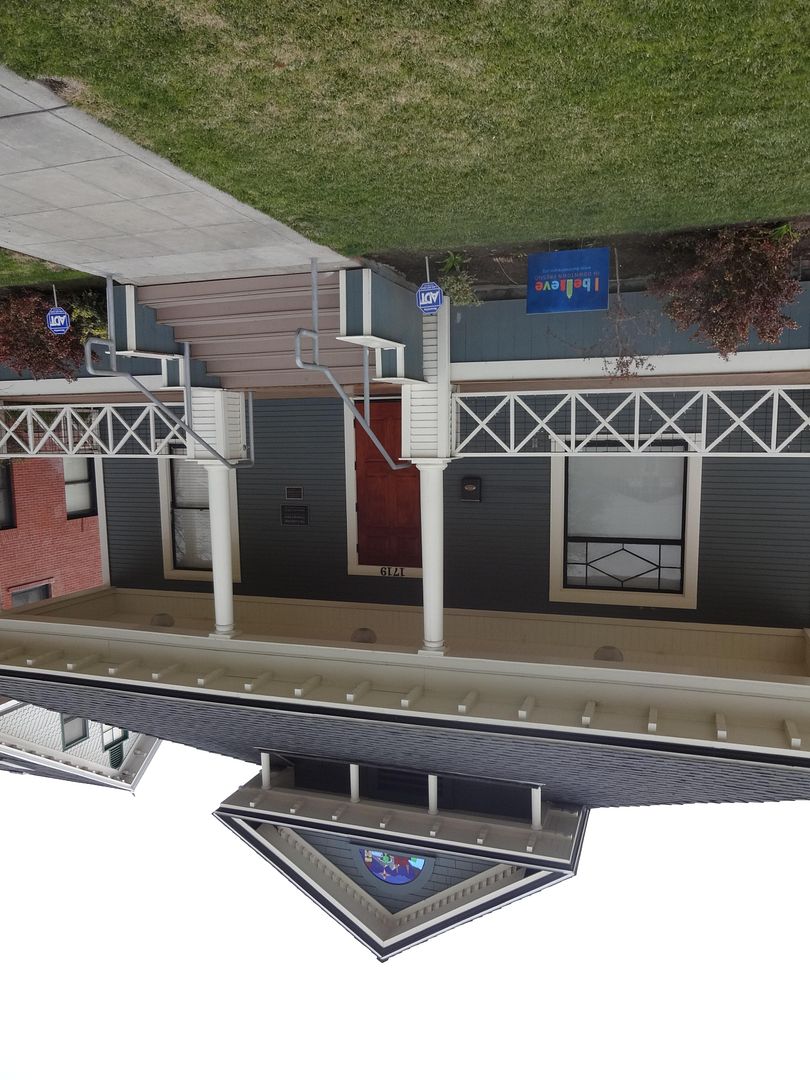 Notice the sign?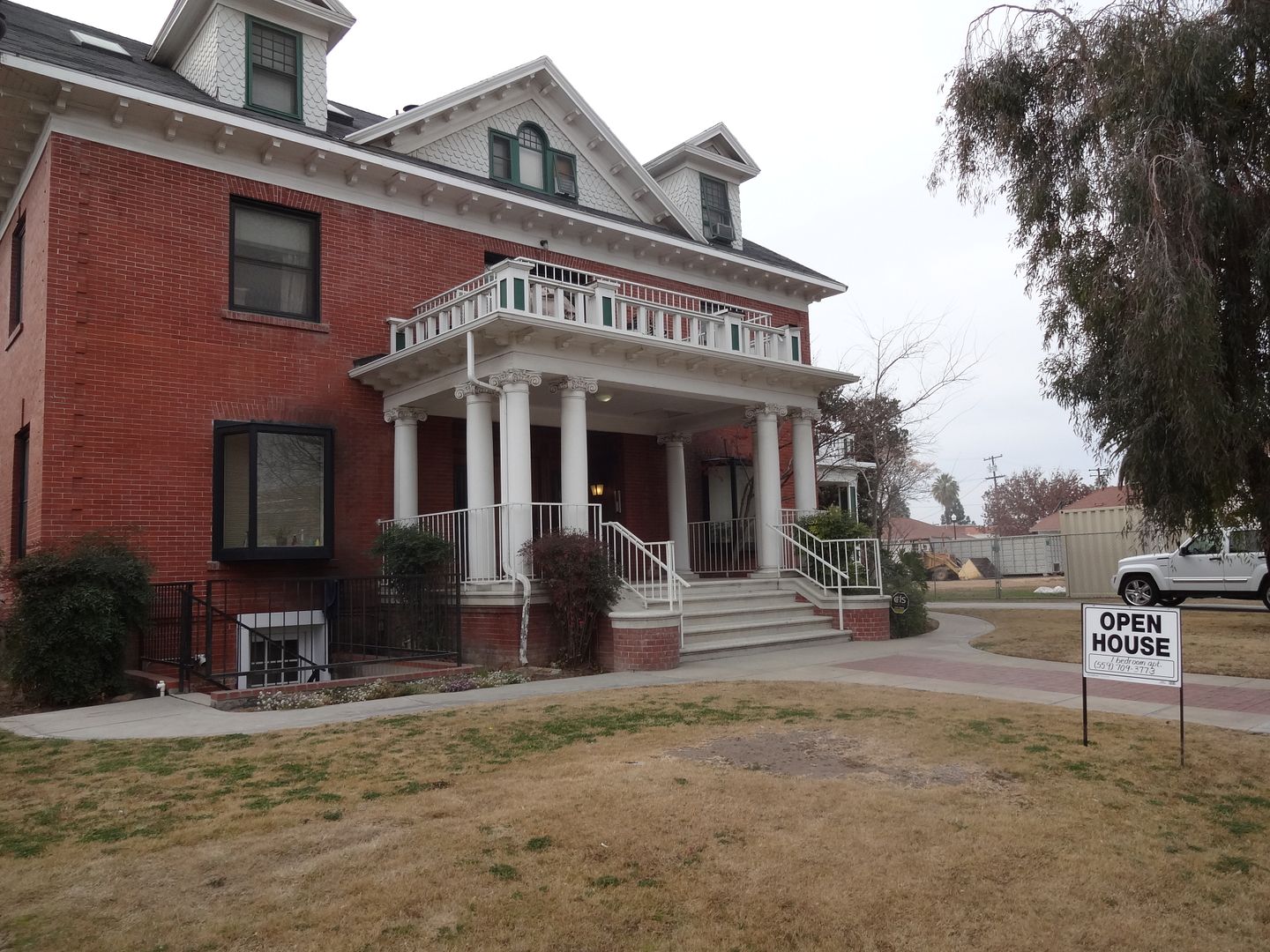 This building is directly across the street, and naturally I was curious. I assume that when built, this was a single-family home, but today it has 7 apartments.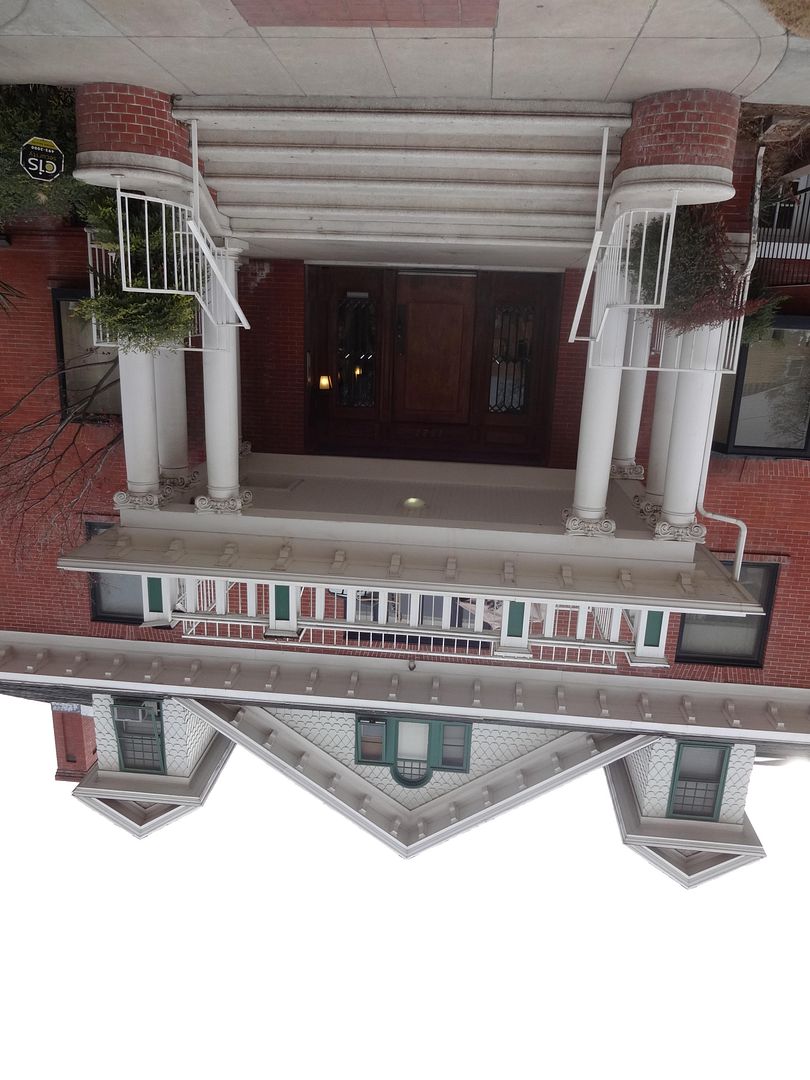 View from the front steps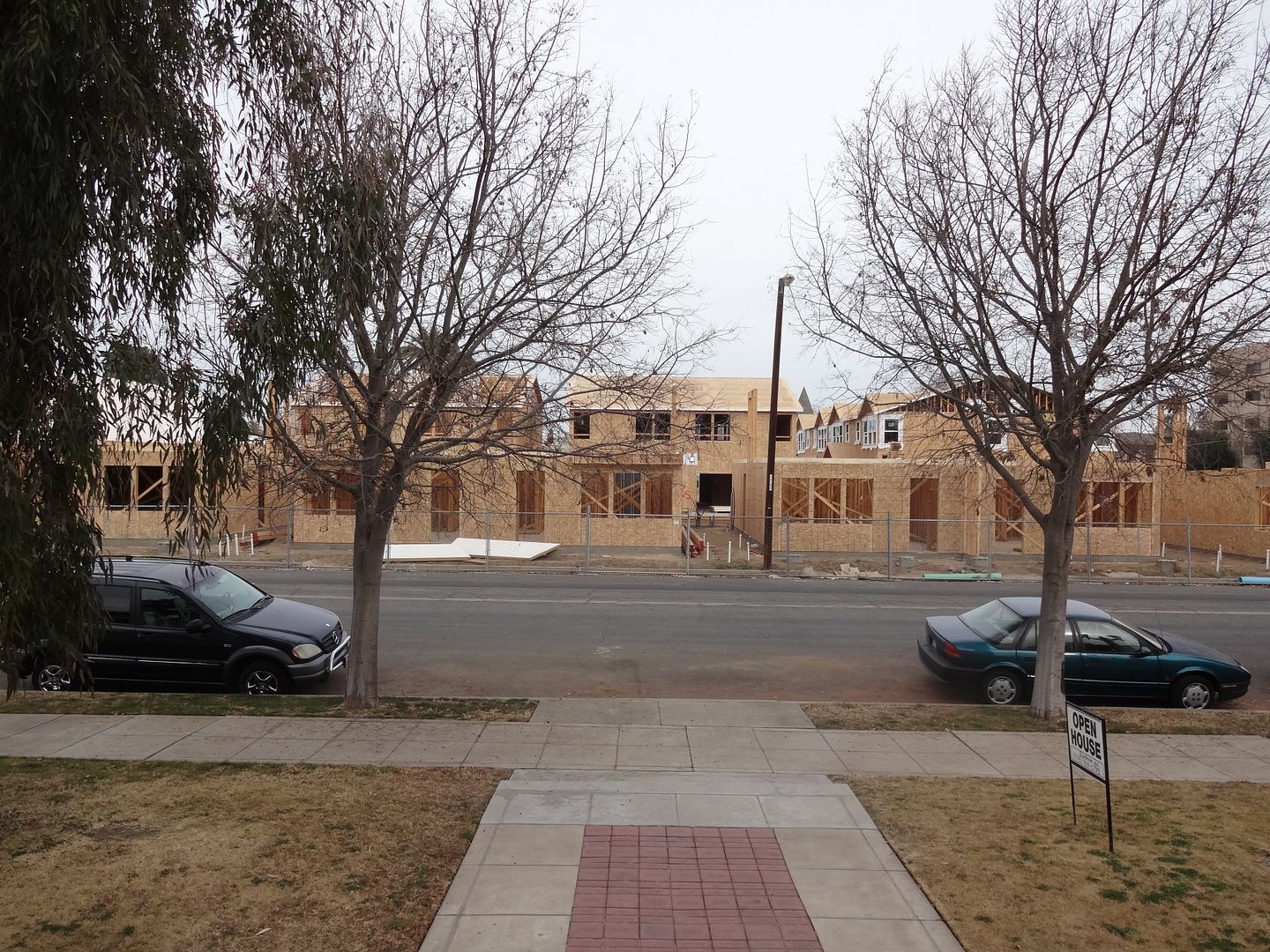 I went inside, and was shown the two basement units, which are undergoing heavy refurbishment. They are being rented for $600 or so a month, which will be less than half the asking price for the units being built across the street.
The owners were putting a great deal of work into the units, and seemed to be very friendly. If you're looking for a cheap unit downtown….I'd drop by.
The construction of the townhomes across the street should make these apartments much more attractive, as the street won't feel as desolate.
Further up the street…
I am unsure if that home is being refurbished.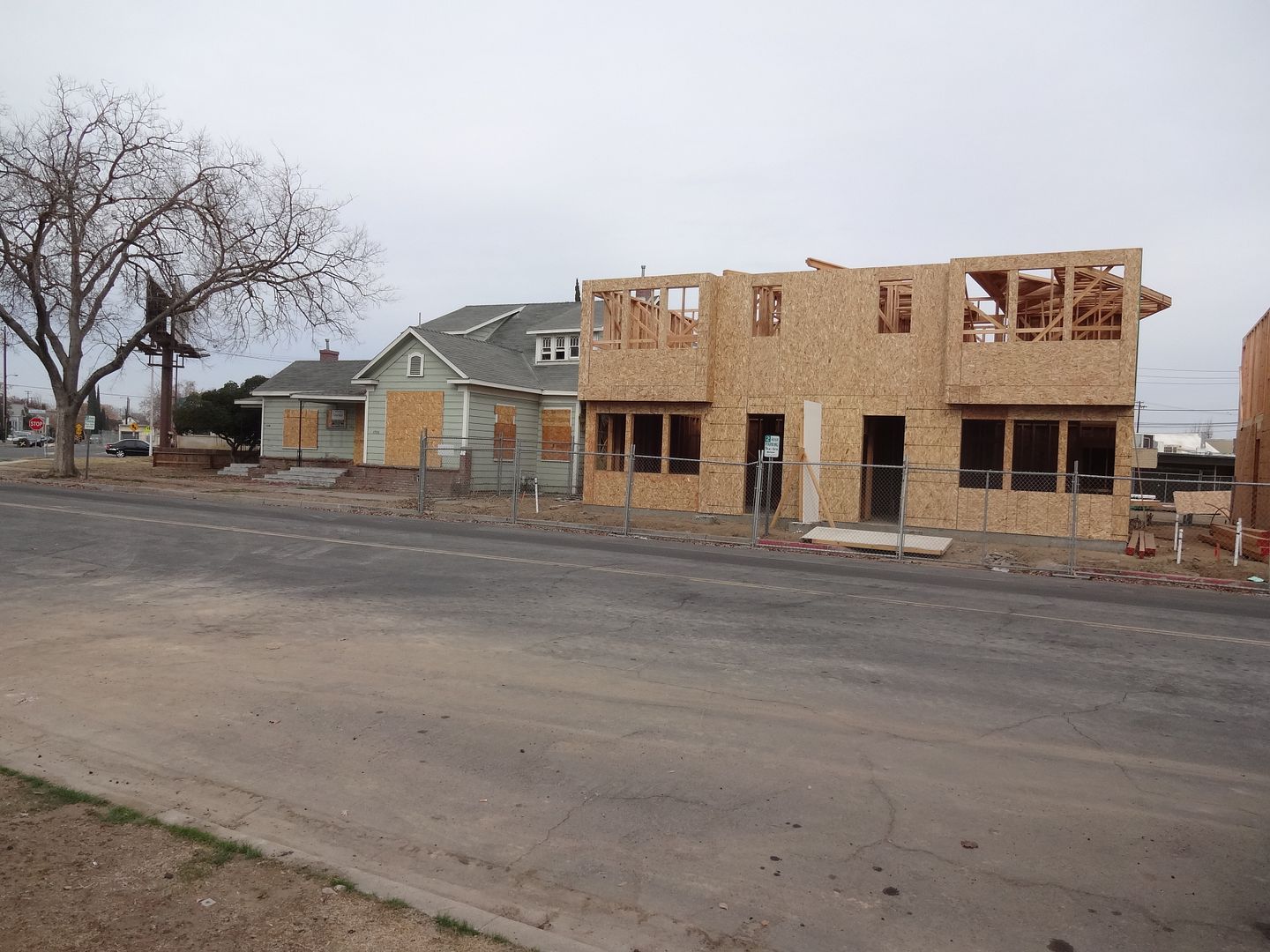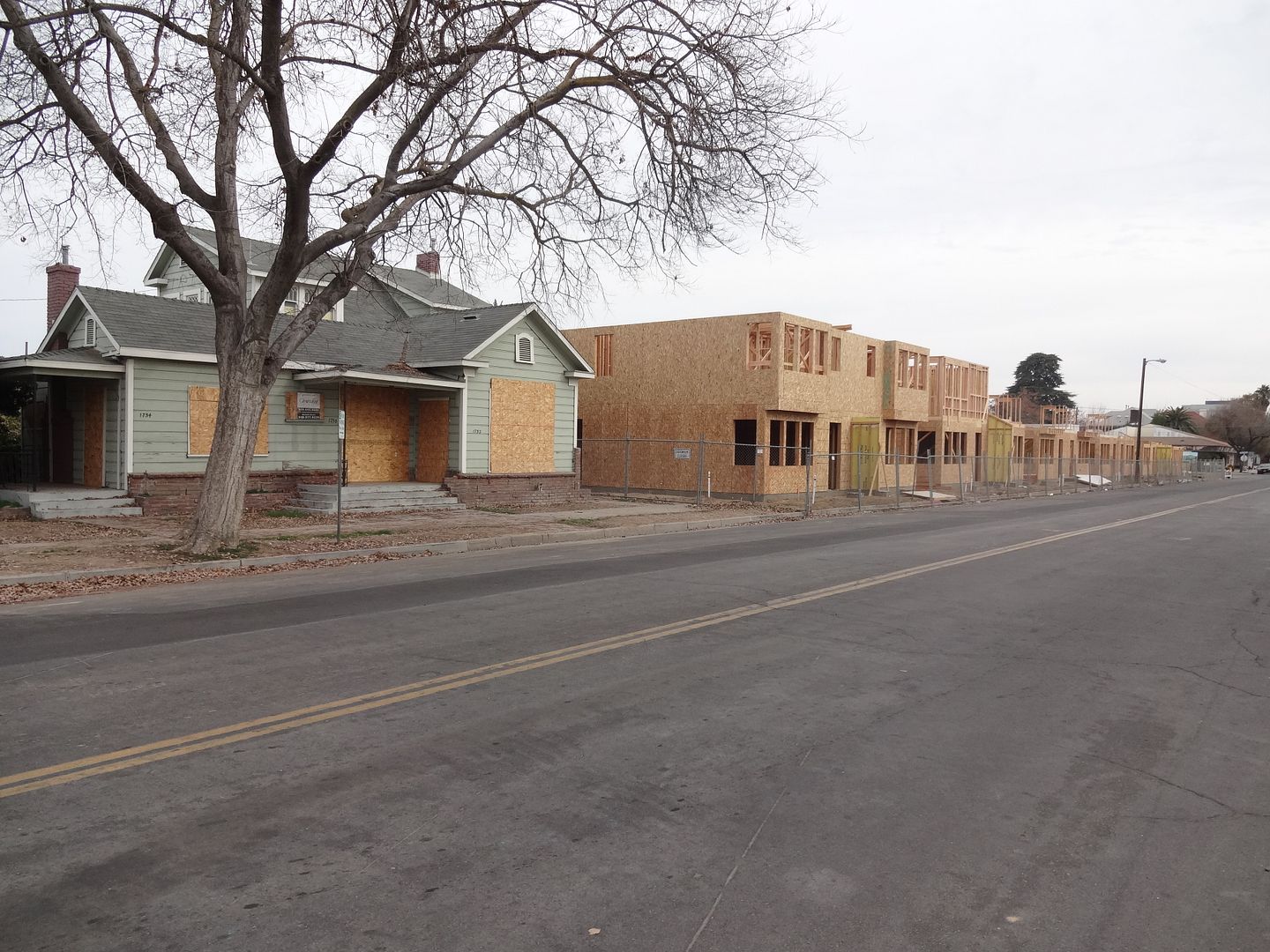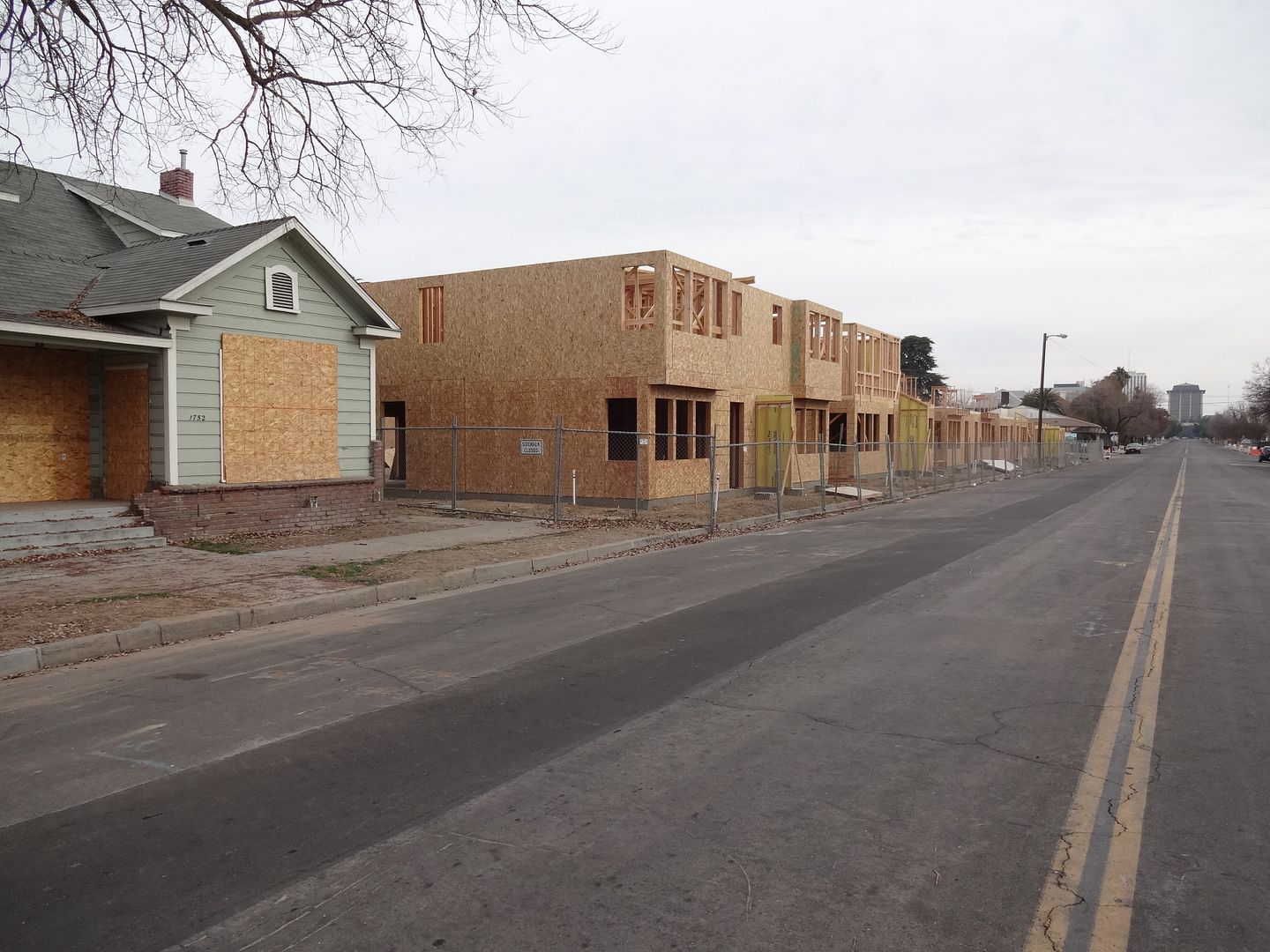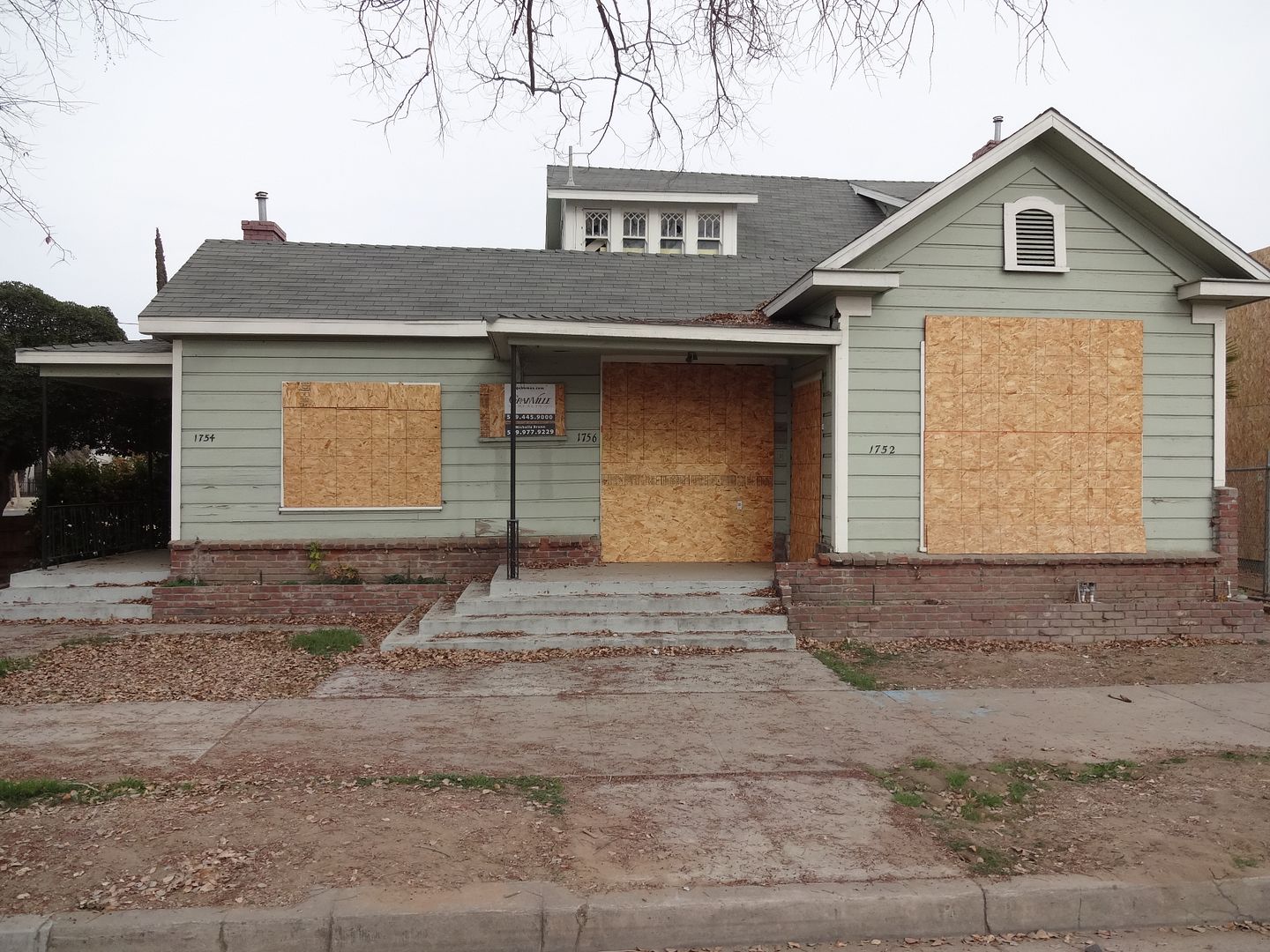 Across the street…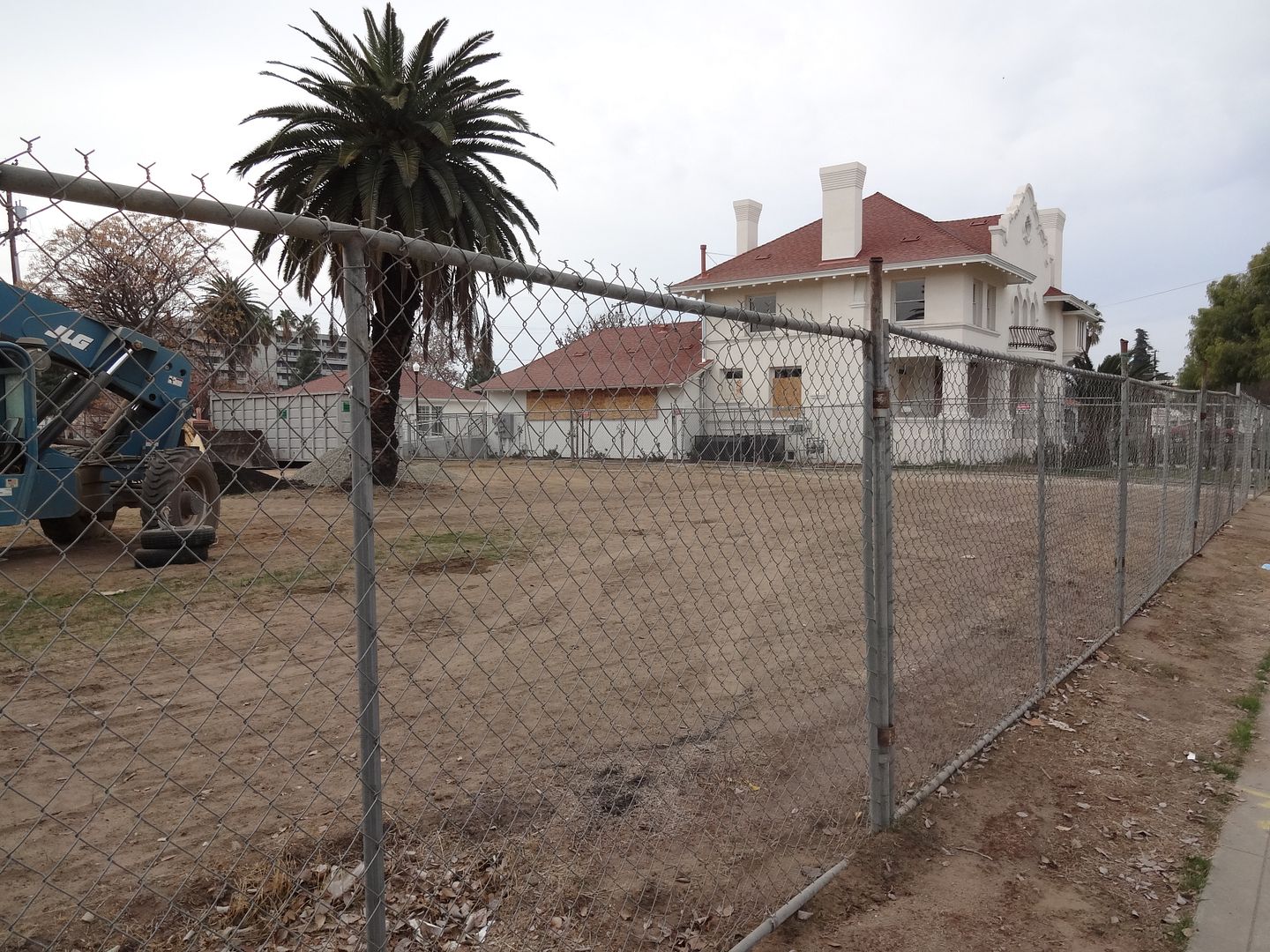 Google maps indicate a building stood there as late as 2009, before being demolished. The next door building is vacant, but very attractive.
Like all GV project, the sidewalk will be narrow. It's a shame that no attempt was made to match the landscape style across the street.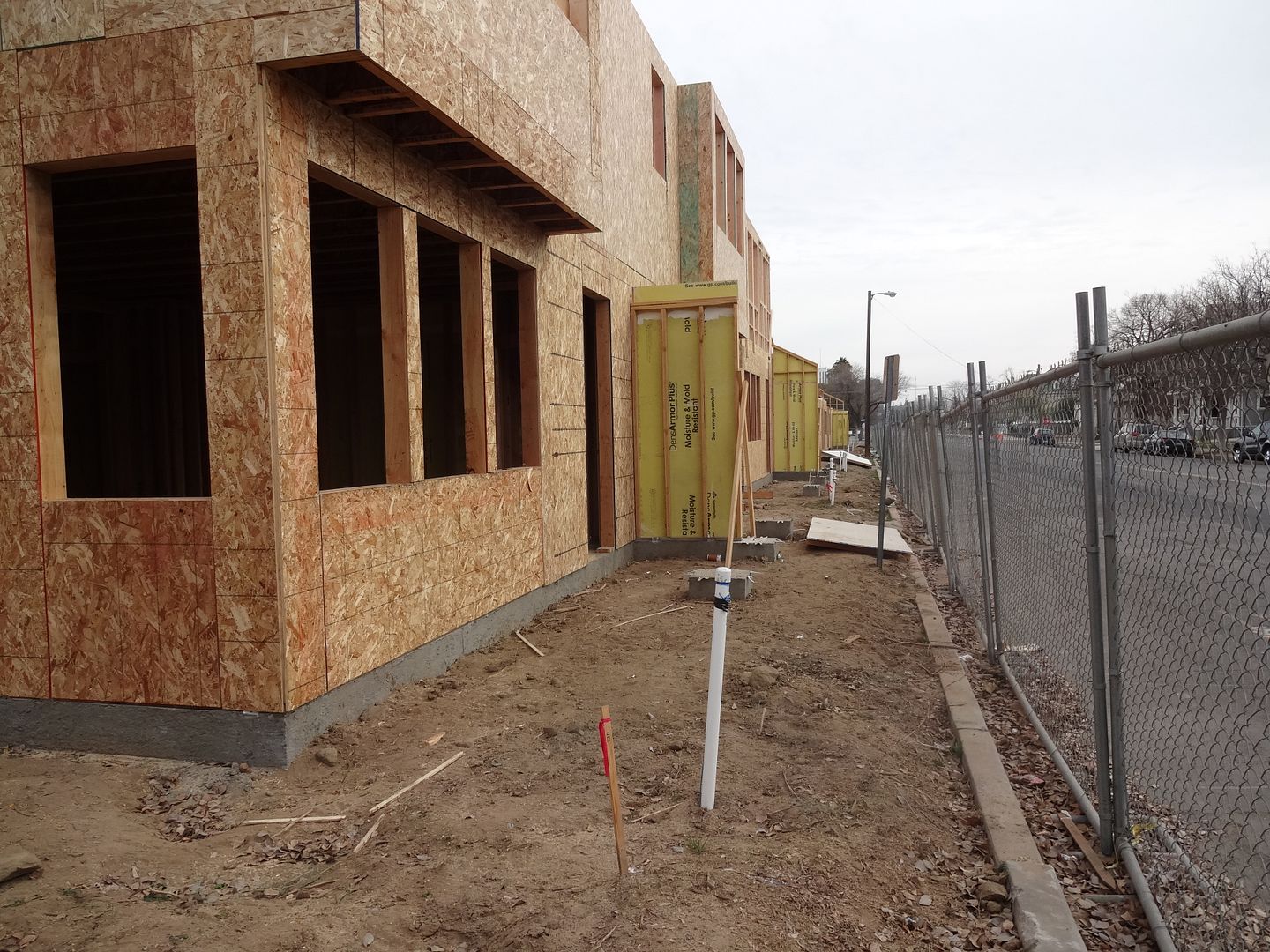 The super ugly street light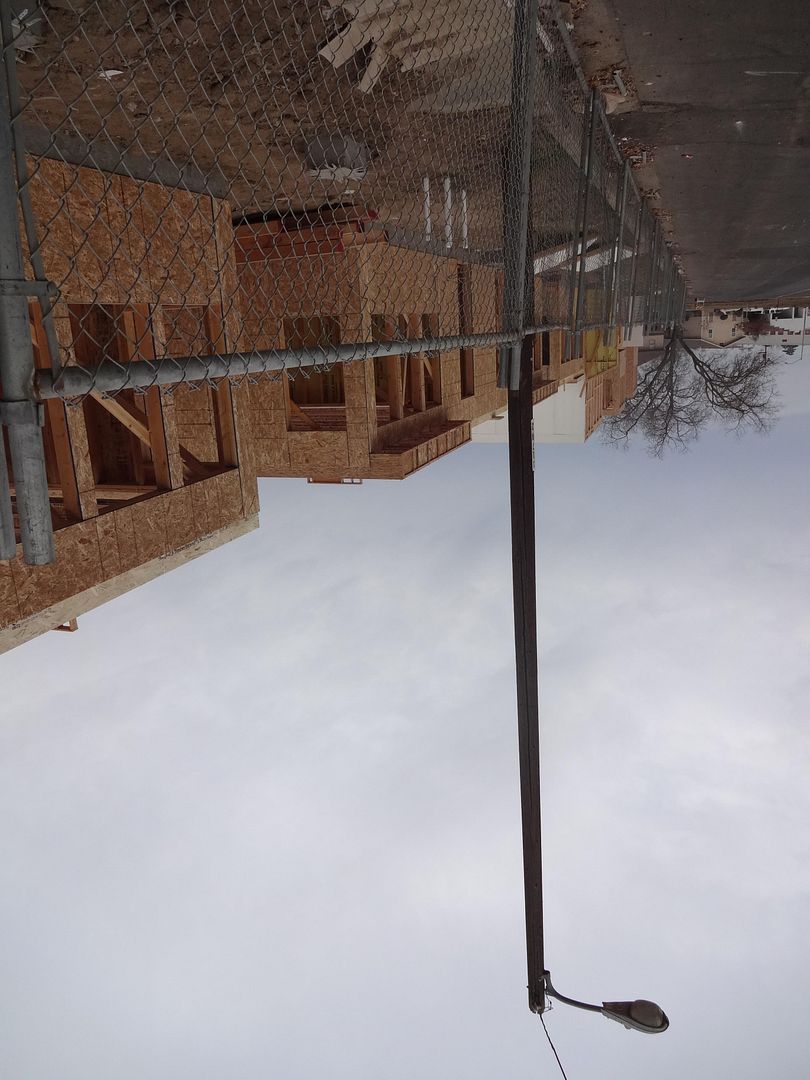 Returning to the intersection of L and San Joaquin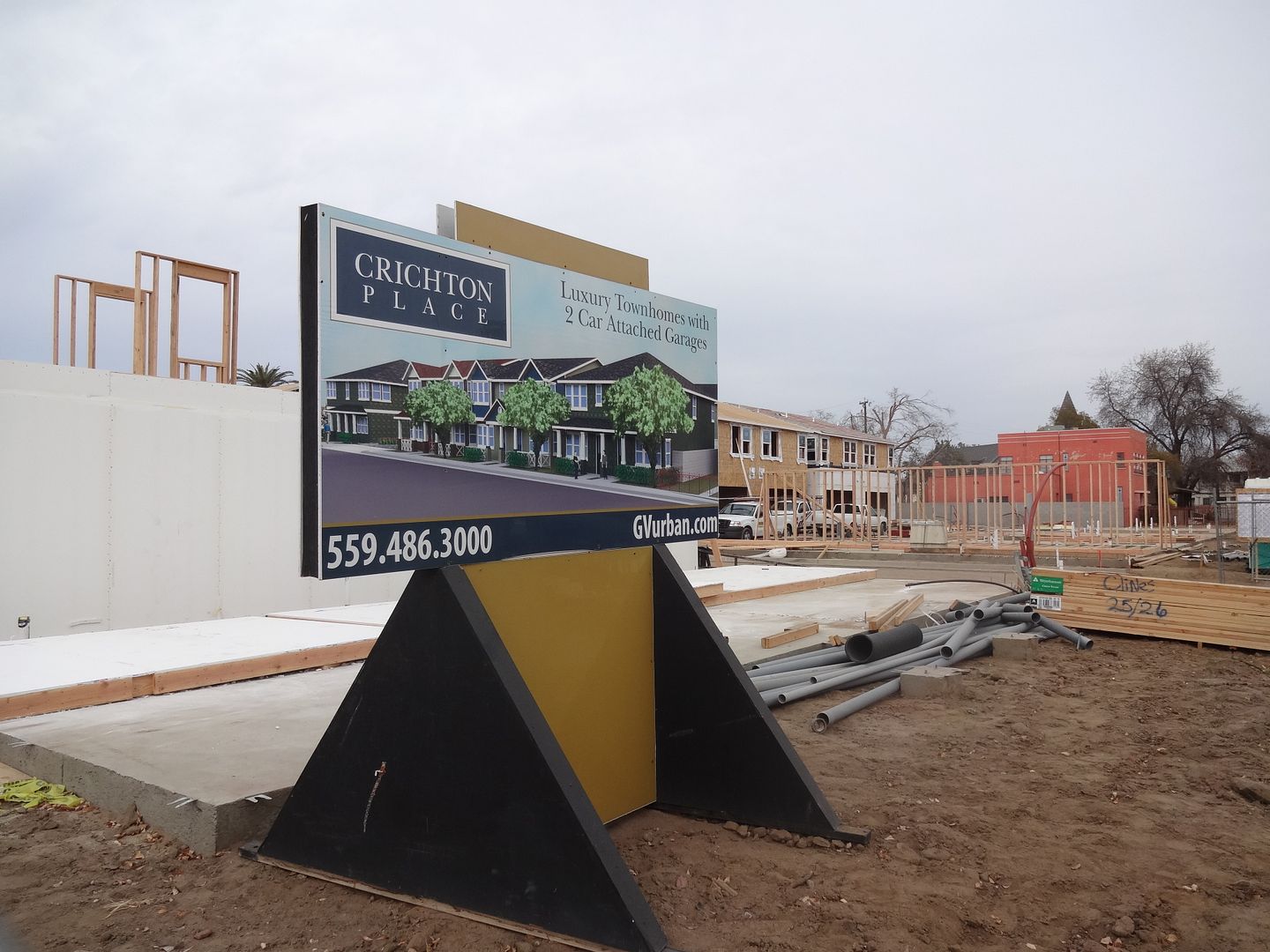 One hopes the old curb cuts are on their way out.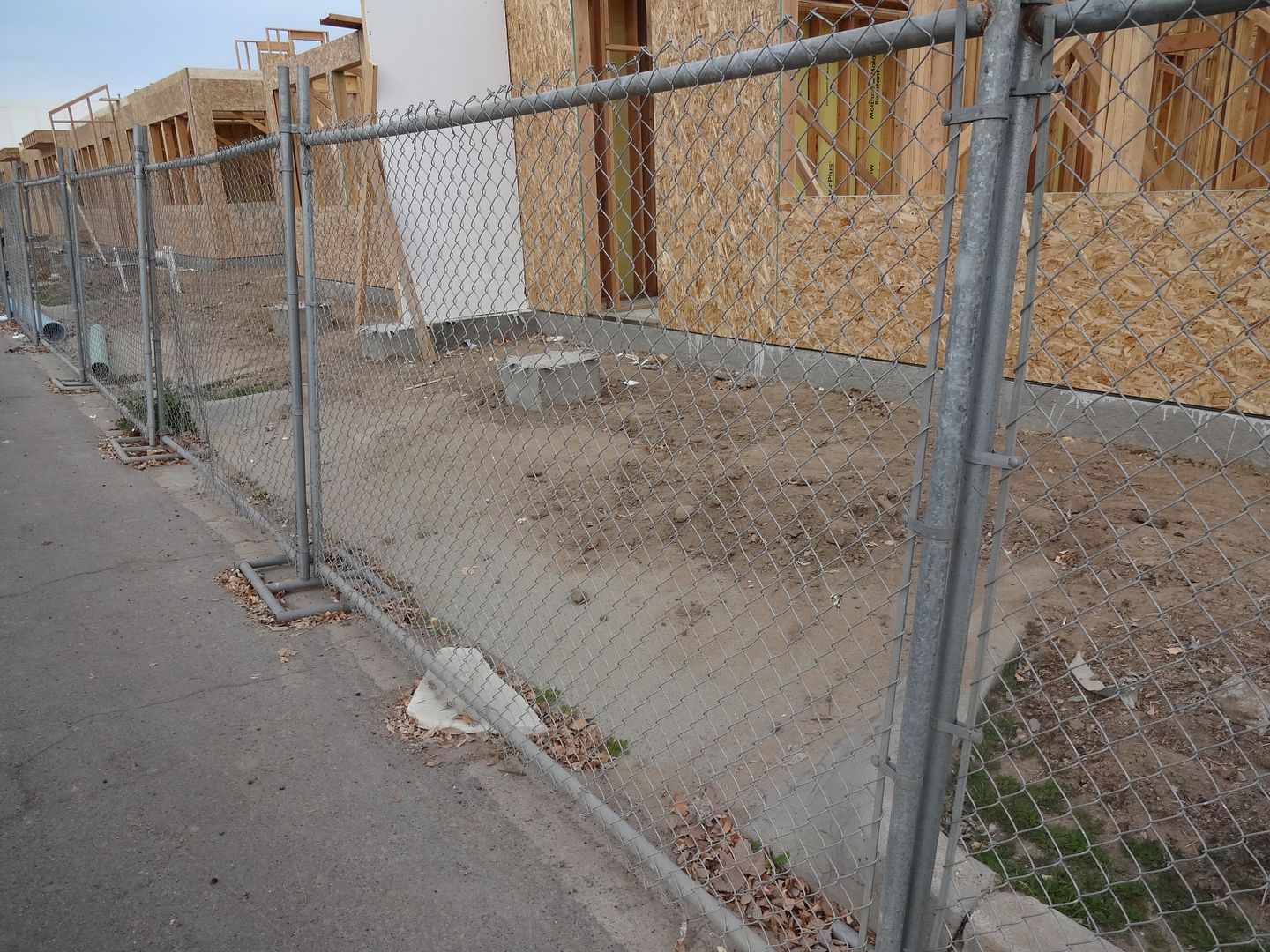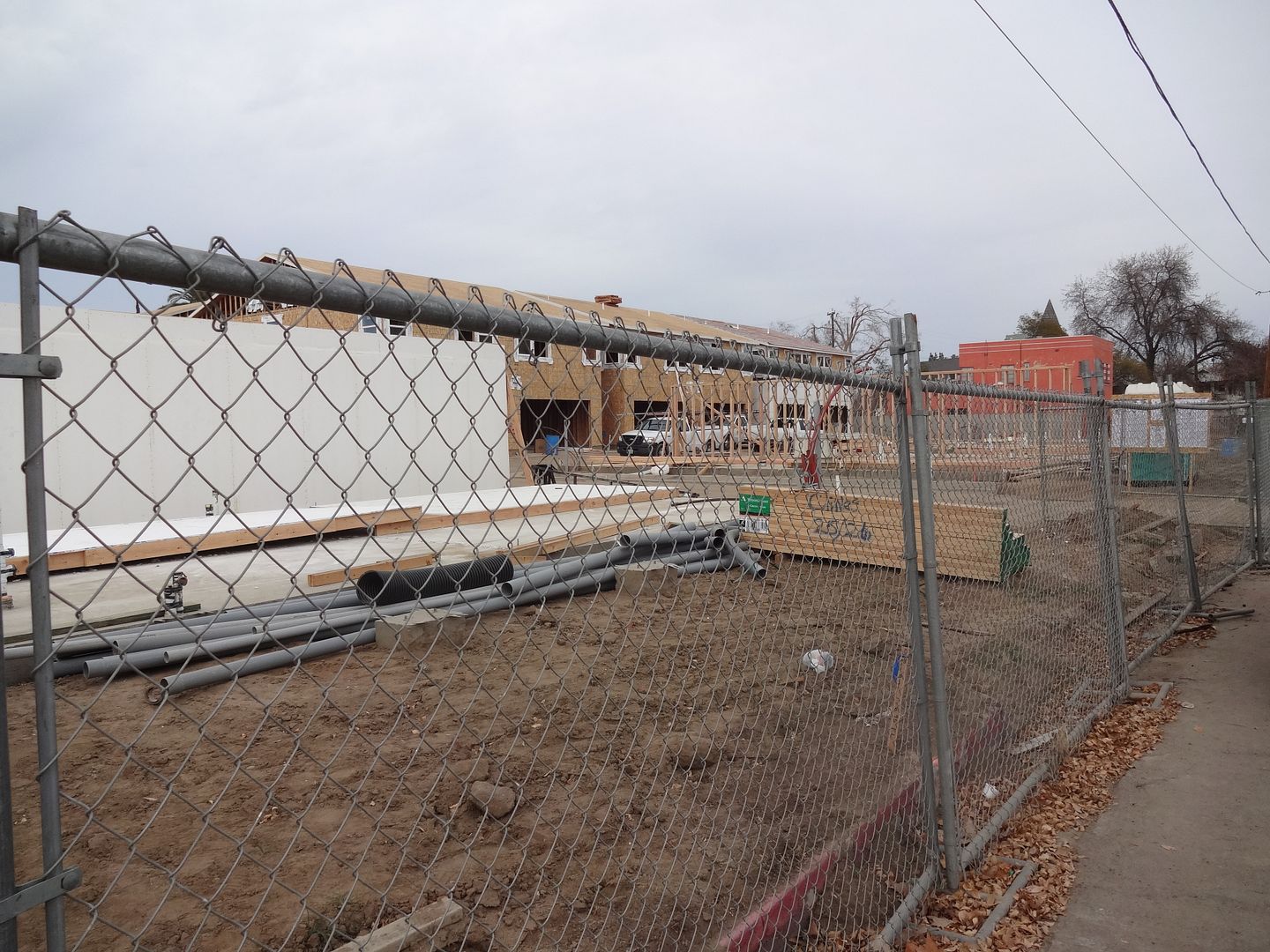 Rather than use the existing alley, residents will access their garages via a private gated entrance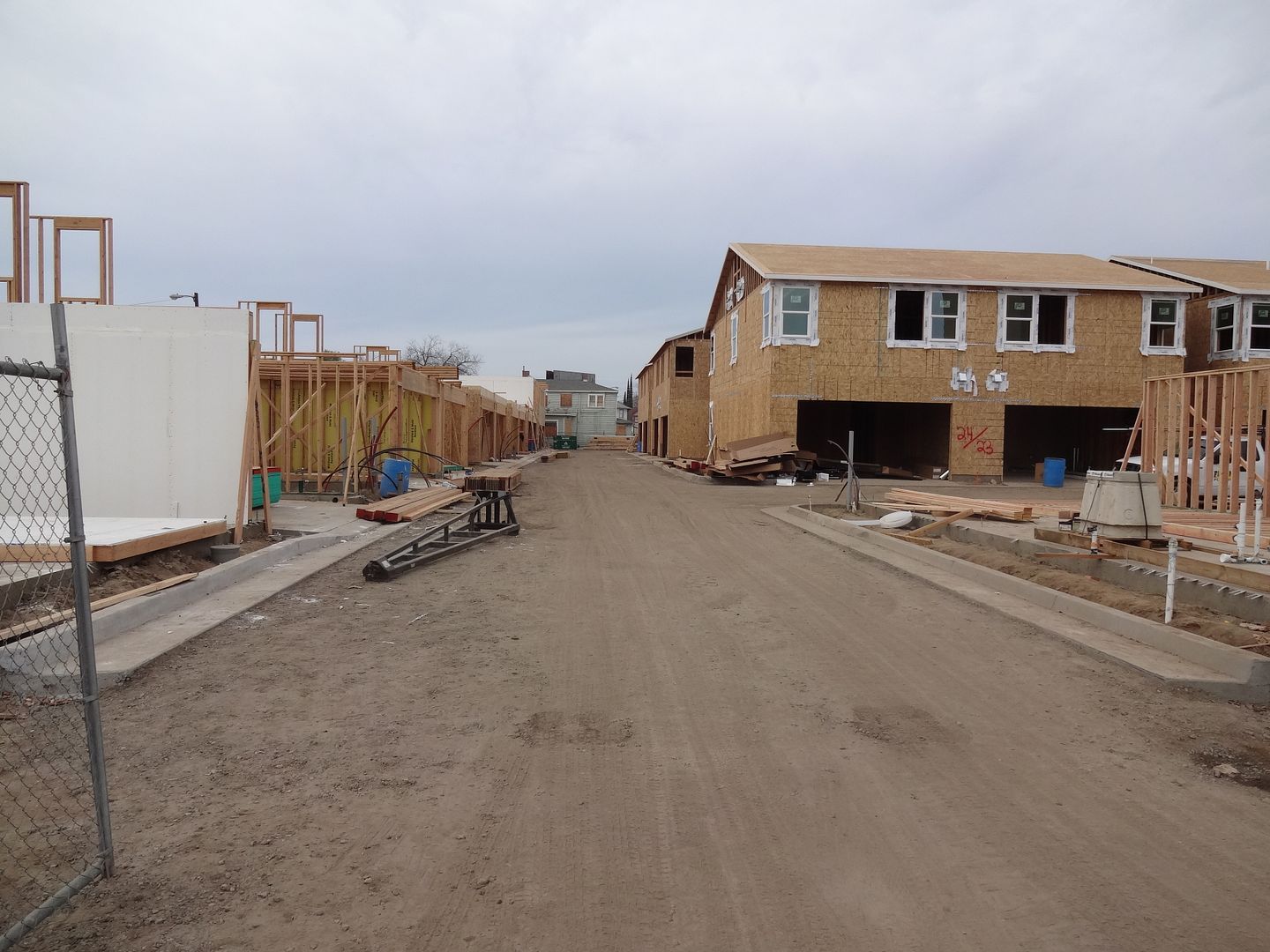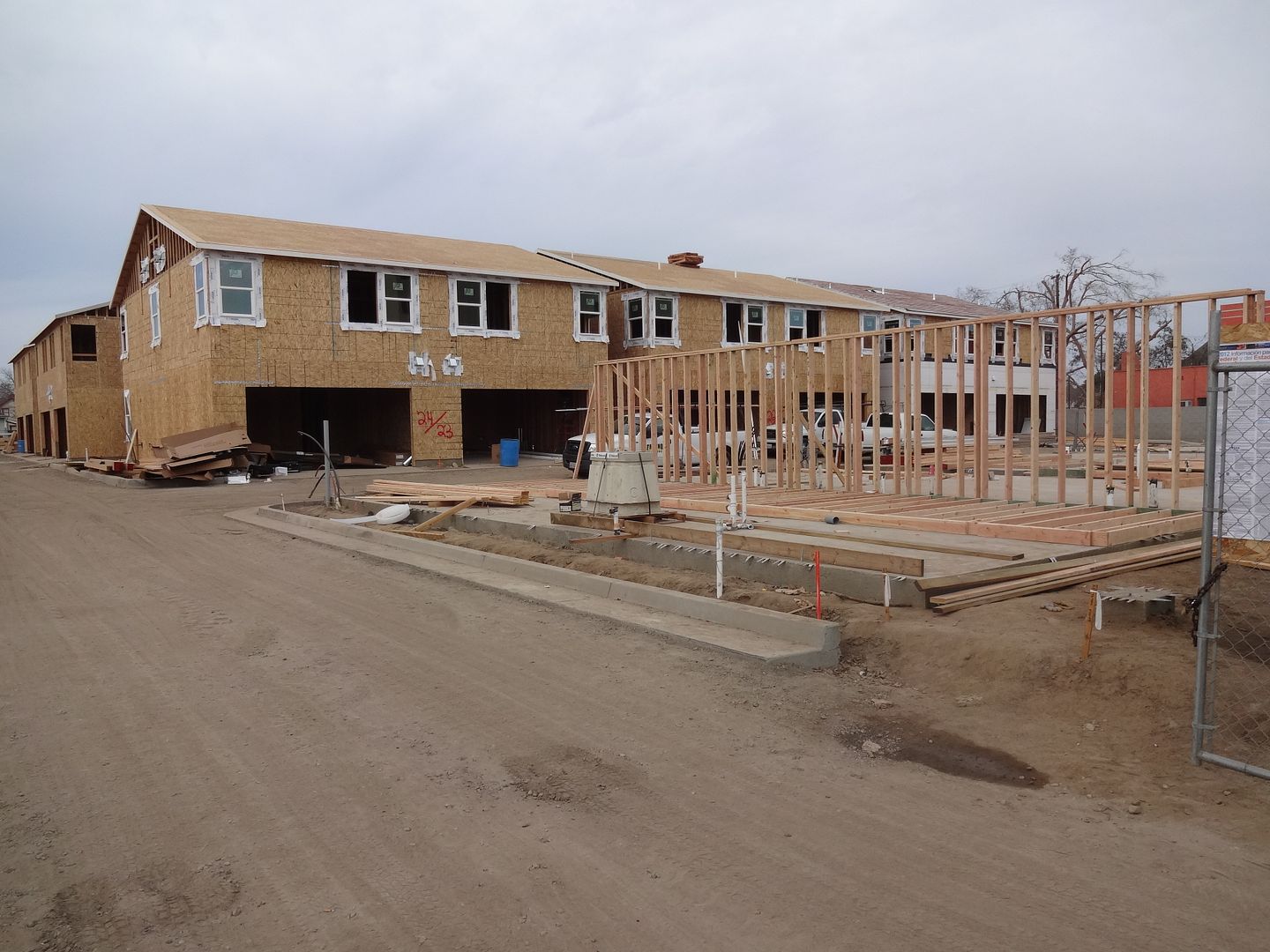 Directly across the street, the technology hub Bitwise
Today, the 8,000-square-foot building at L and San Joaquin streets is
jam-packed with 24 small companies on its first floor — and 26 more on a
waiting list.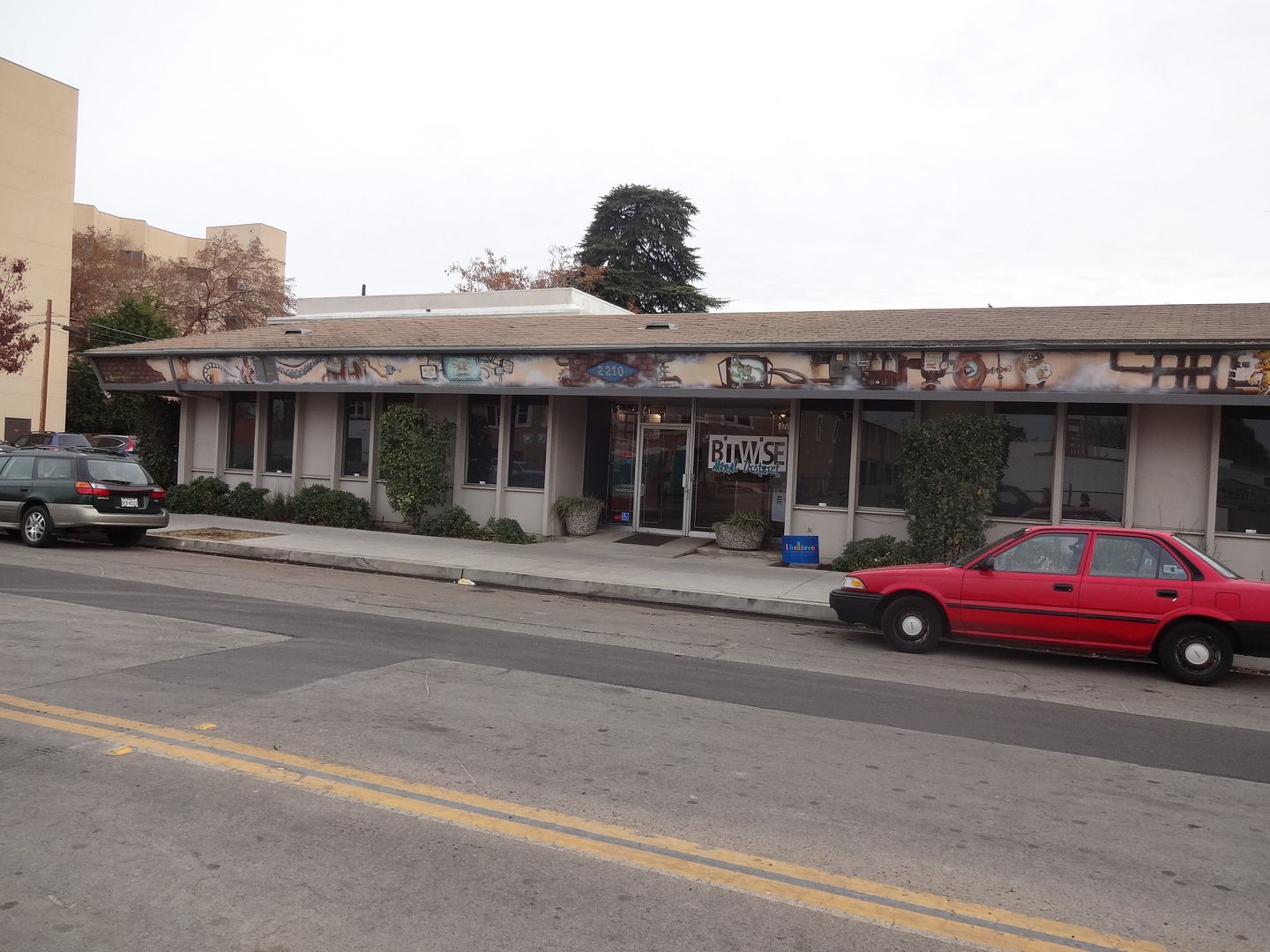 And next to that is "The Rehab Centre"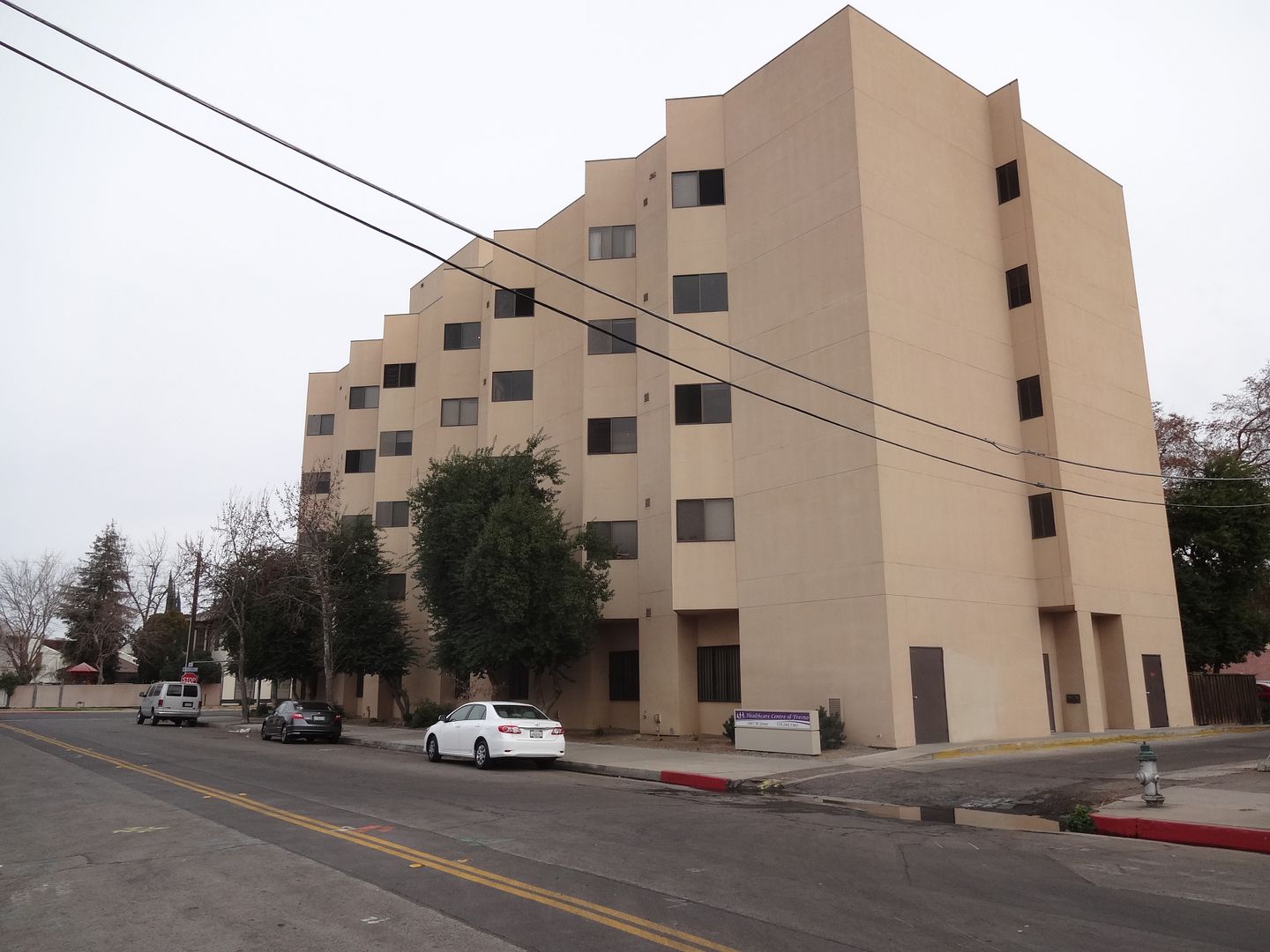 Looking back from San Joaquin, some interesting architecture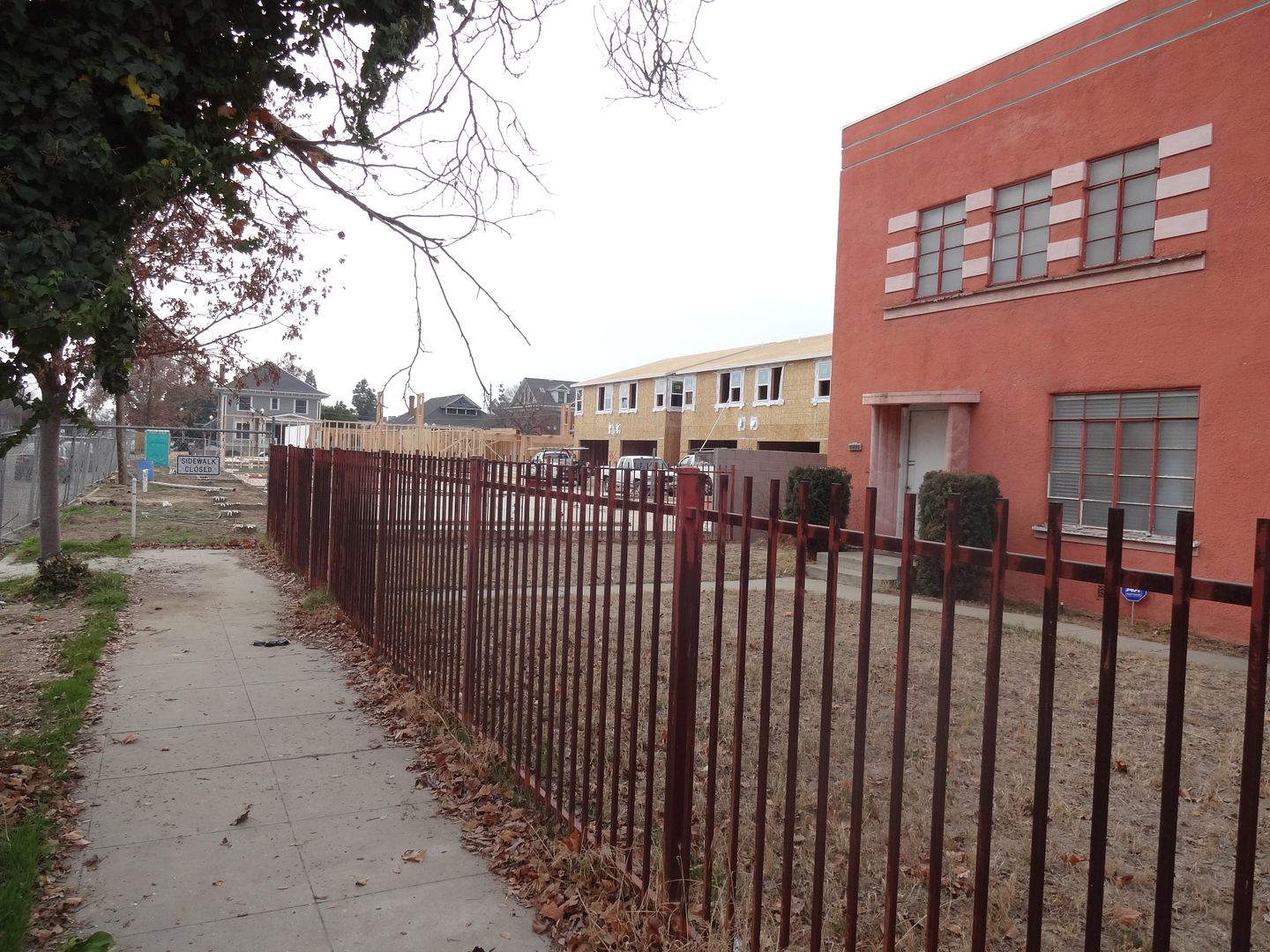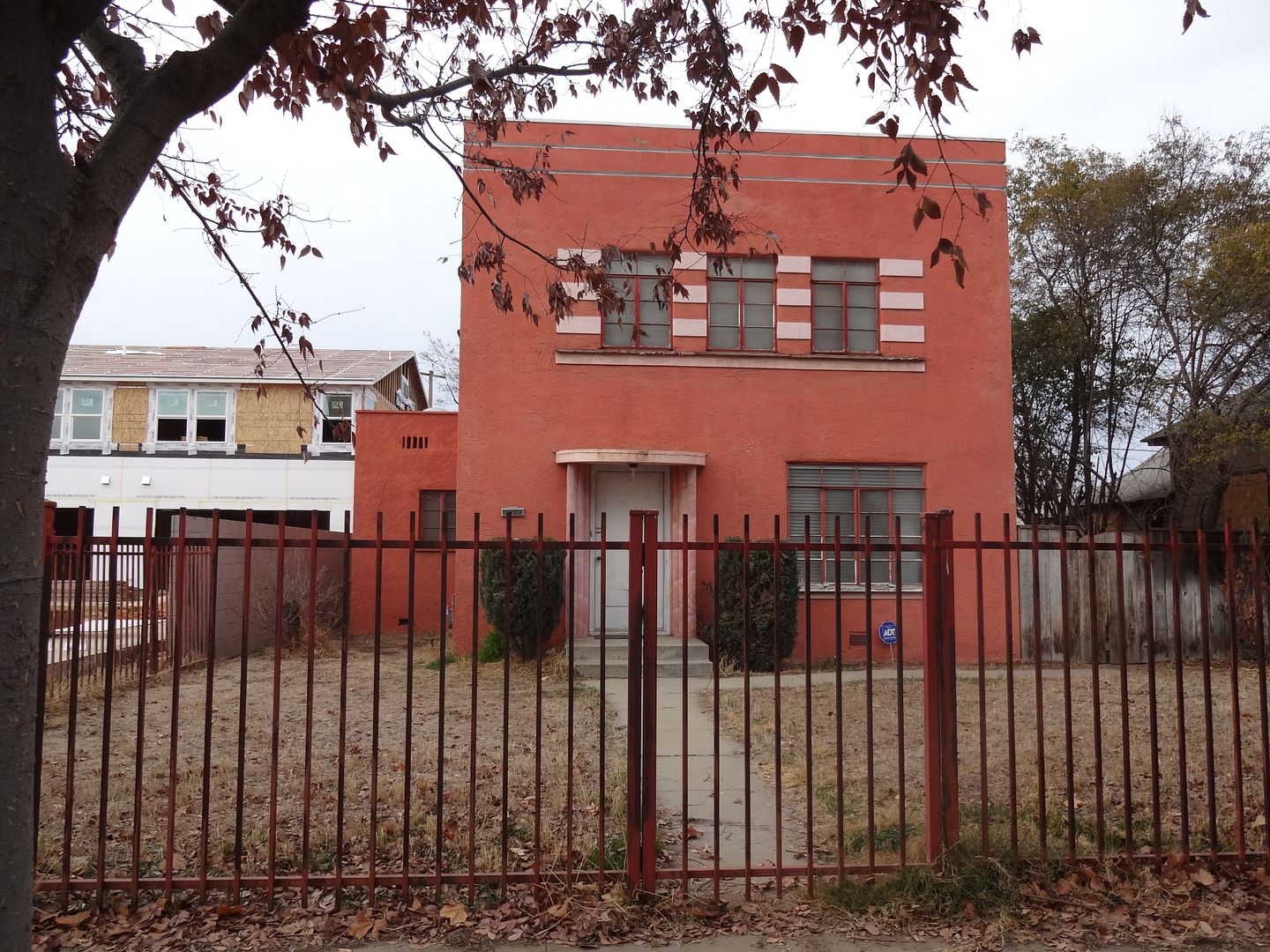 And another abandoned building
This intersection needs pedestrian improvements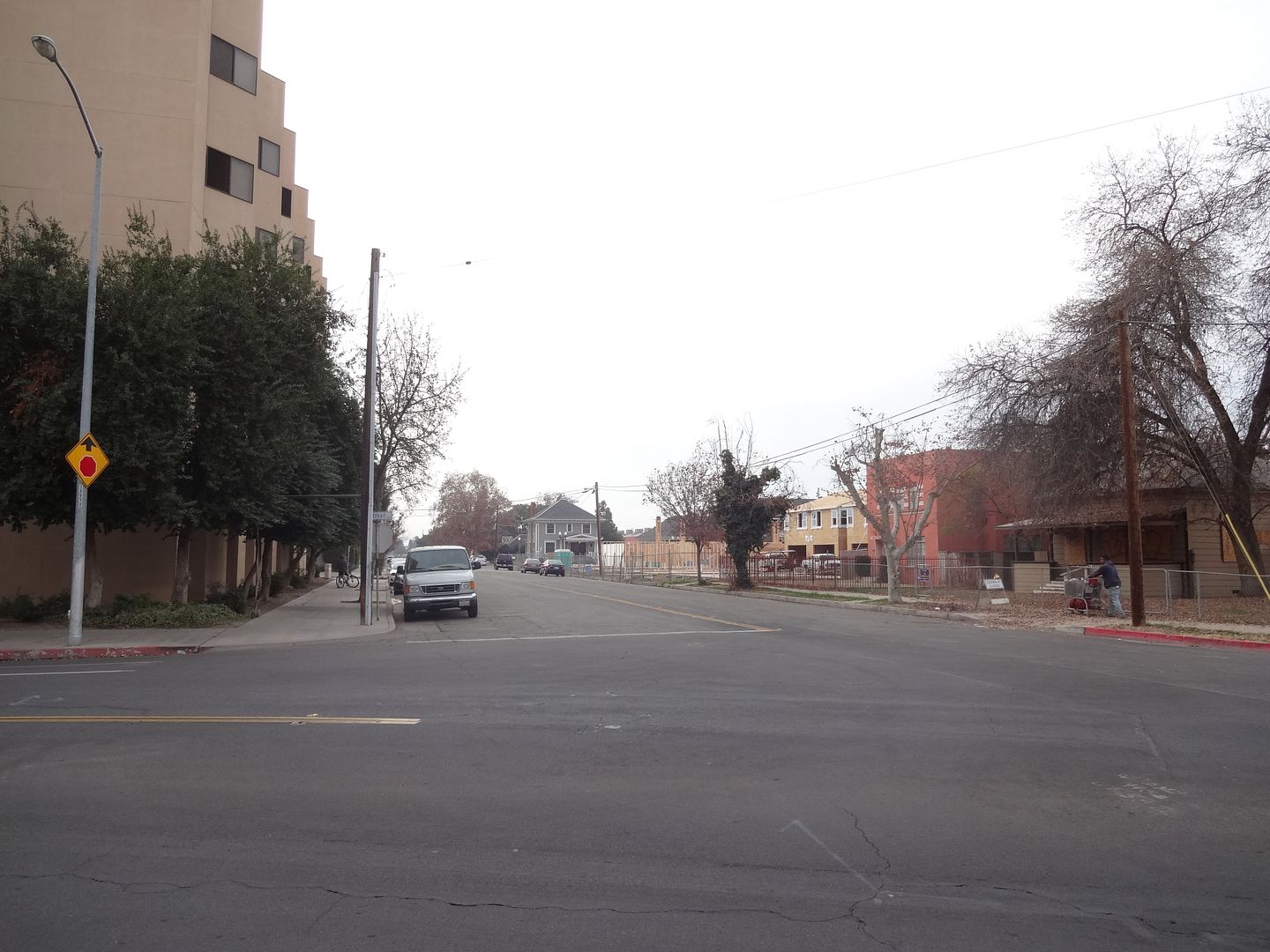 Hope you enjoyed the update.