It was only a month ago that I posted about Clovis getting a new trail extension. The Enterprise trail currently runs adjacent to a canal from Nees (near Temperance) to near Fowler and Shepherd.
The new extension starts at Temperance and runs along the canal towards the 168 freeway.
Oddly enough, the new construction does not connect to the existing trail. existing is green, new is in orange.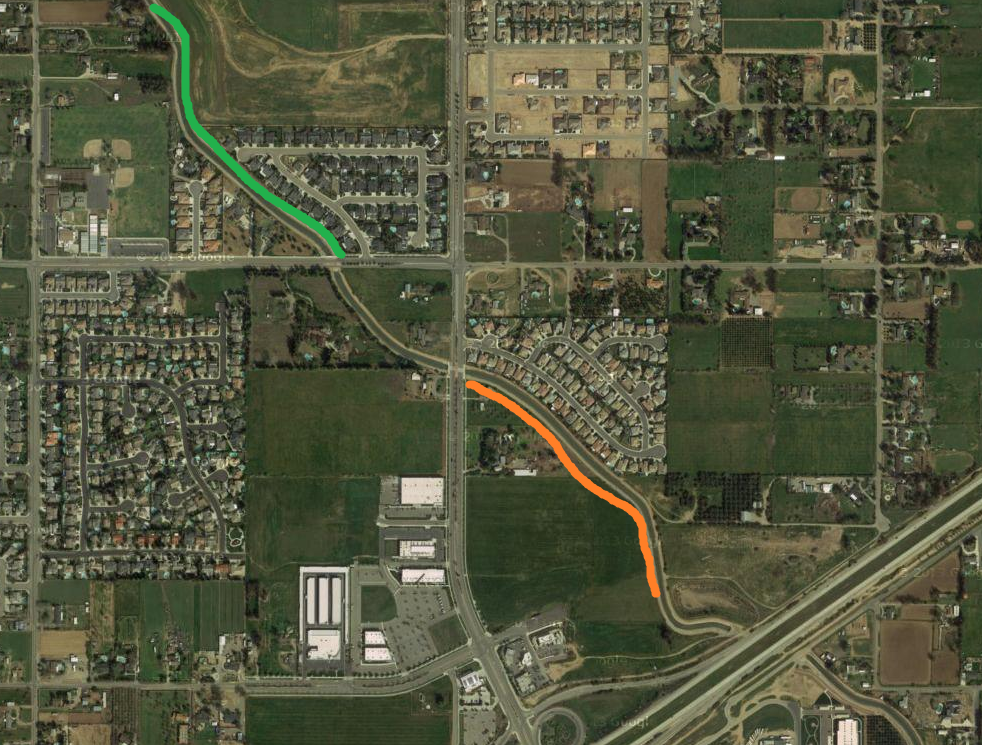 Let's have a look at what's been done:
While a gravel road runs along the canal, as is always the case, the trail runs besides that. I think it's a shame because you don't get to run/bike along the water.
Unlike the rest of the trail, this segment is on the south side of the canal.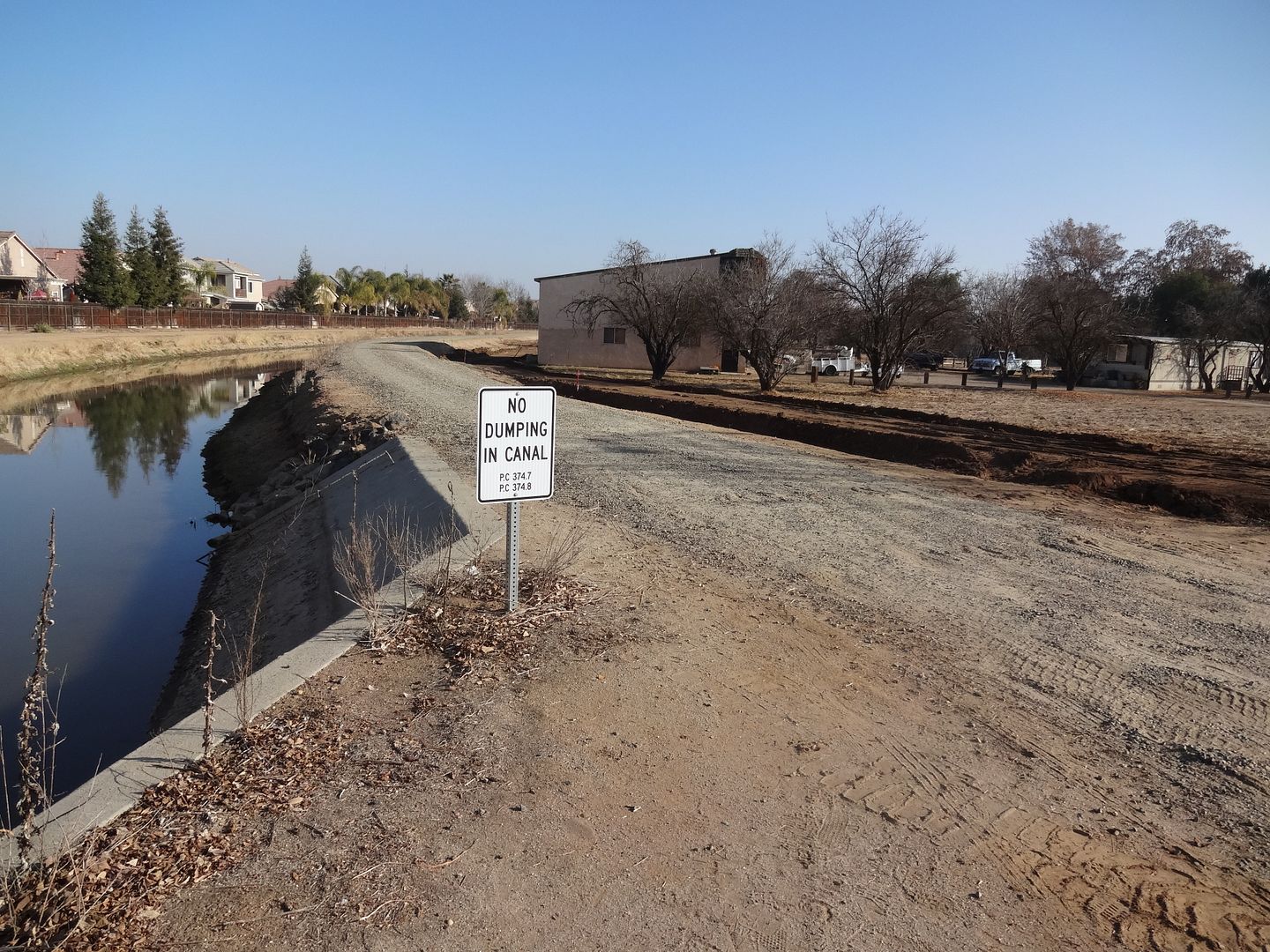 It's obvious where it's going.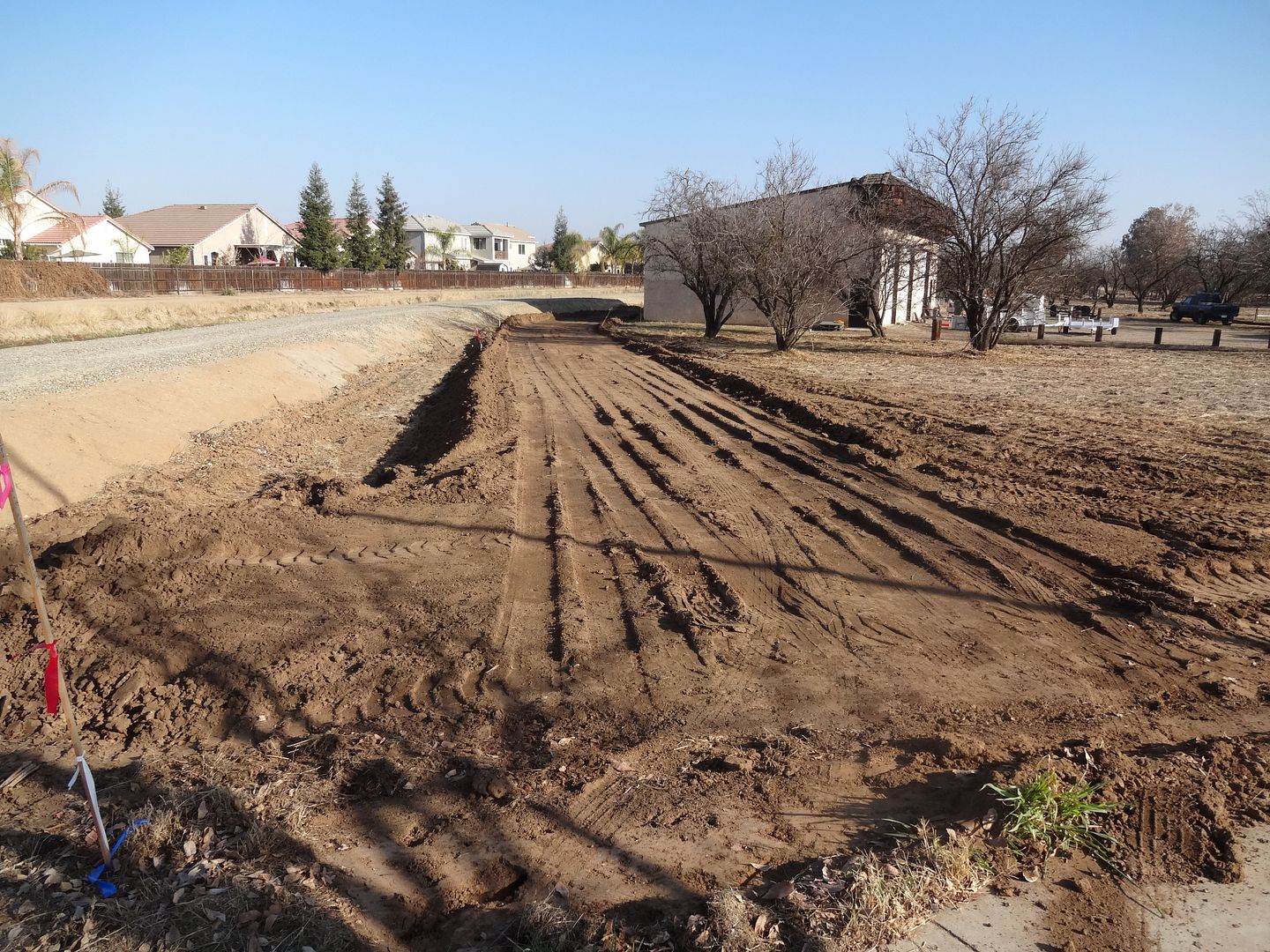 Oddly, it runs right by this building.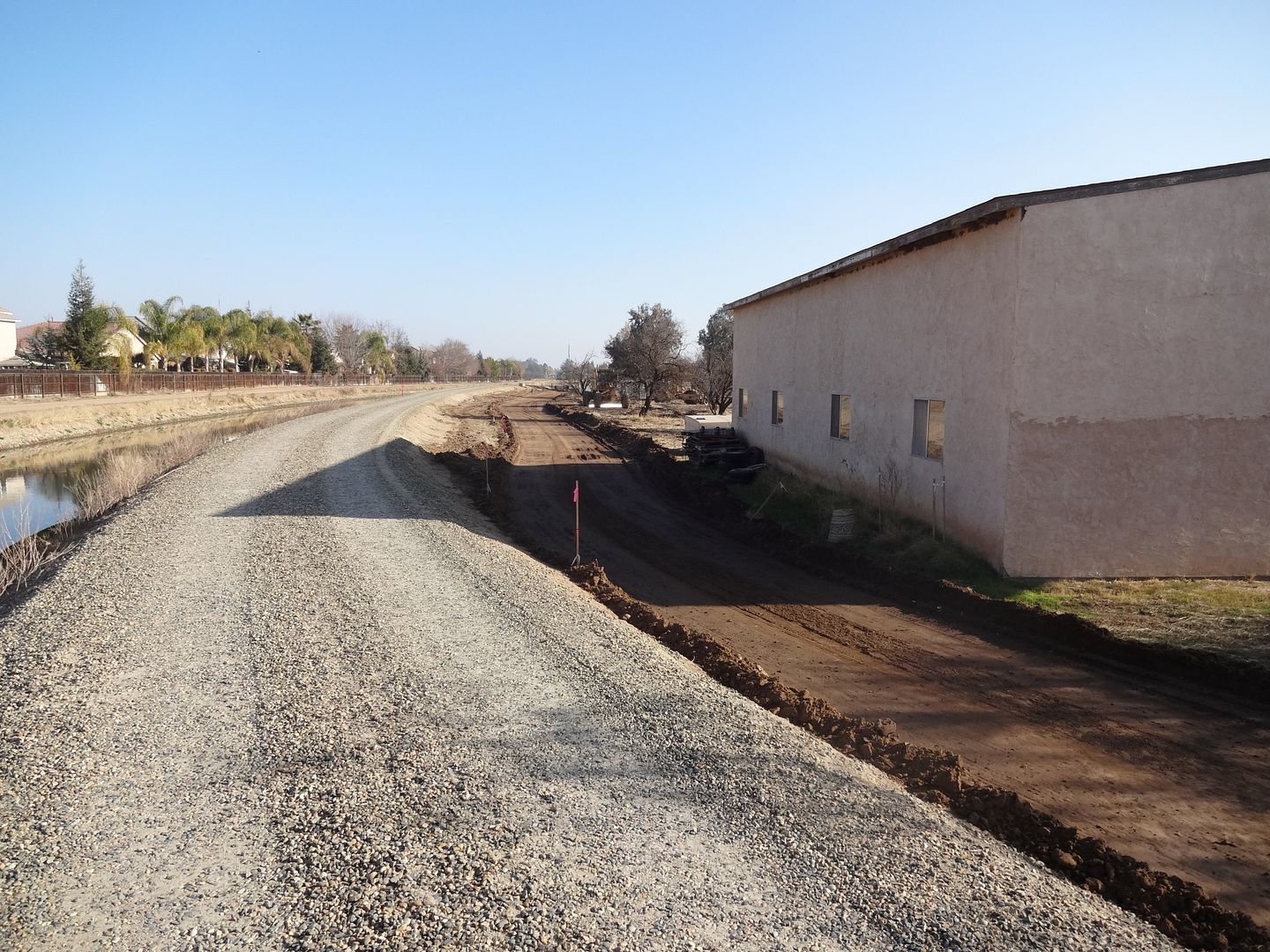 Looking back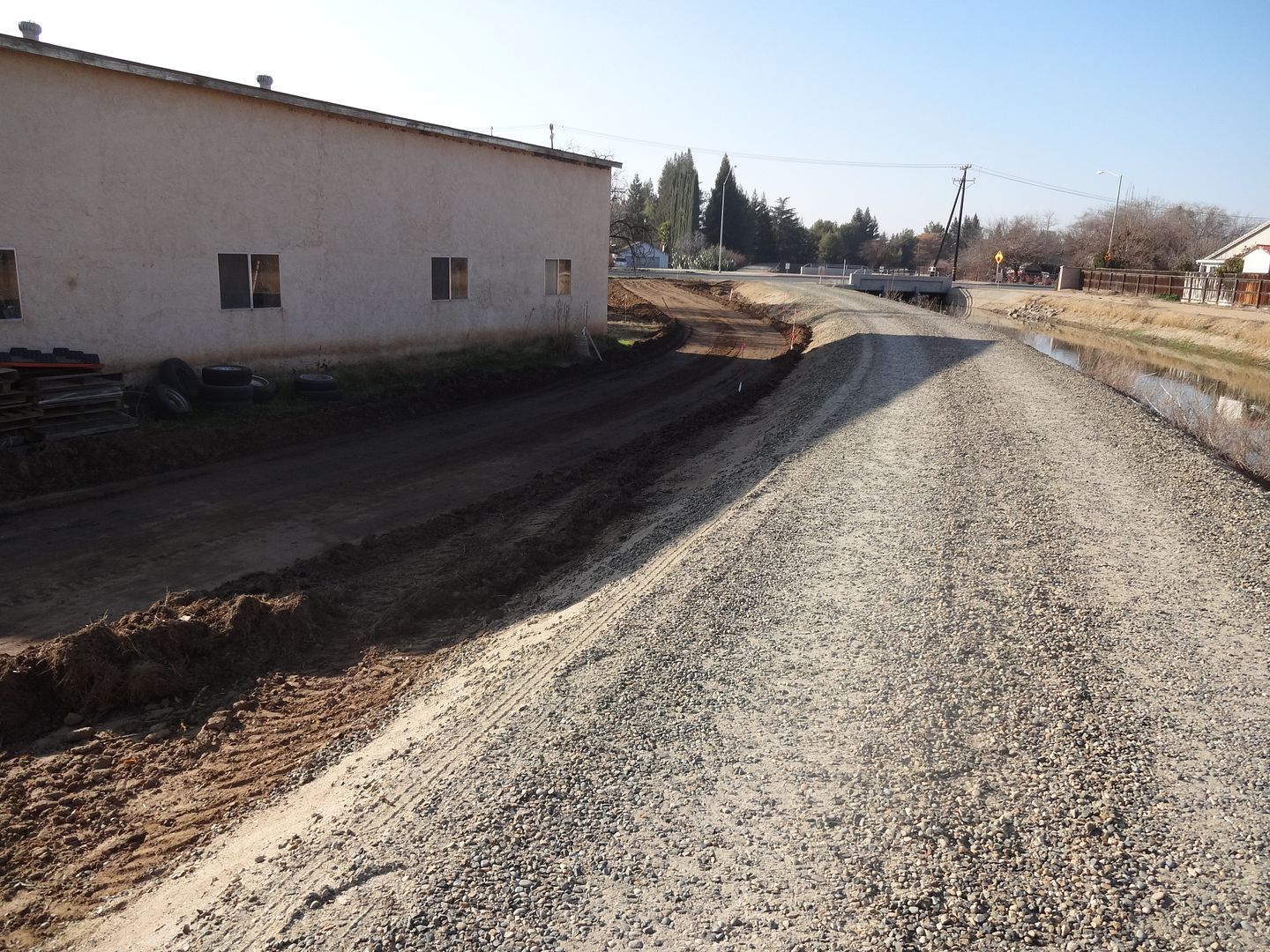 The area is still rural in character, but the subdivisions are popping up everywhere.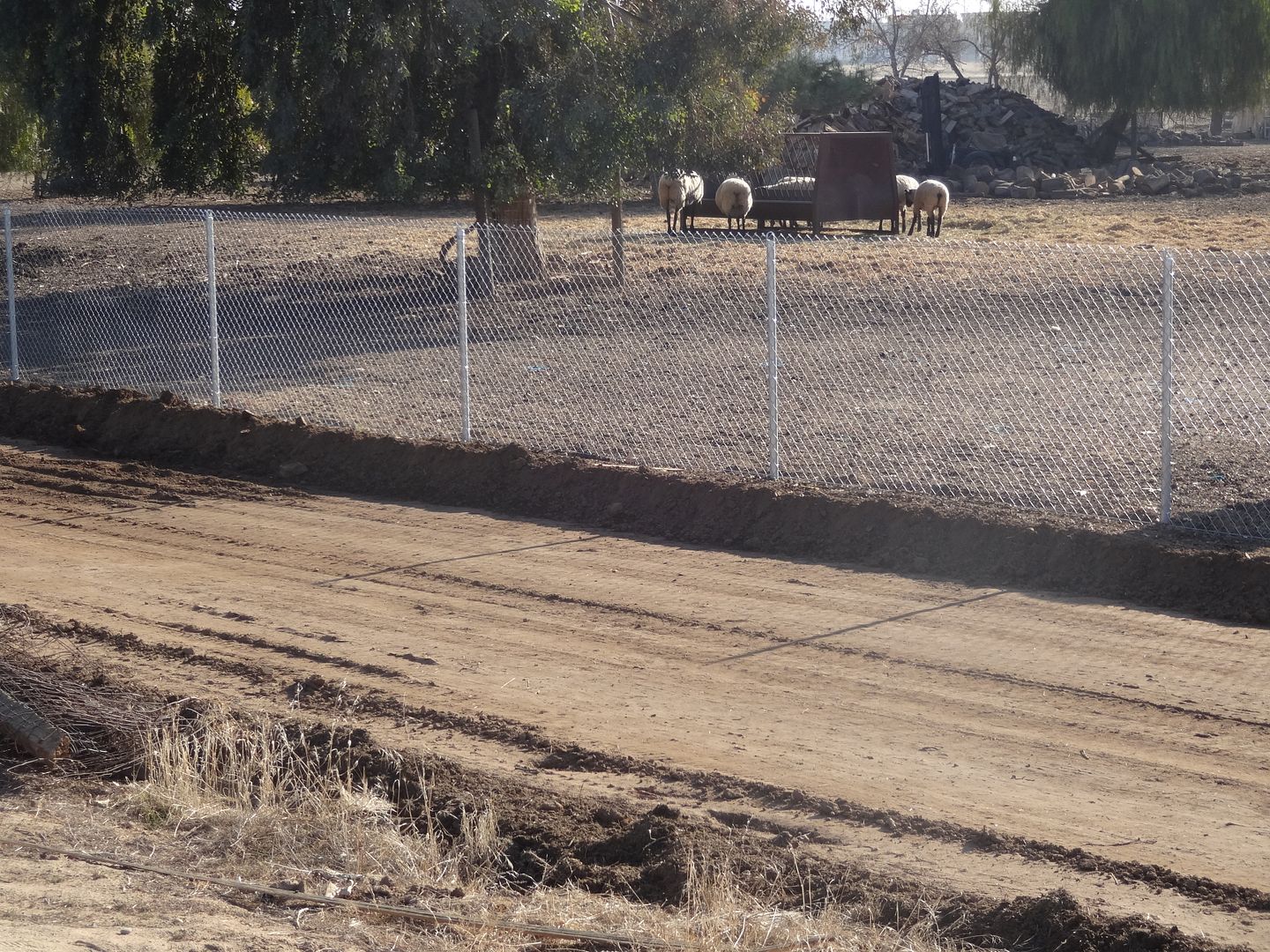 After running by the weird building and a large ranch home, the trail will parallel a lot that's been empty for quite some time. Without looking it up, I'd wager it's zoned commercial, due to the highway.
The construction loses some definition.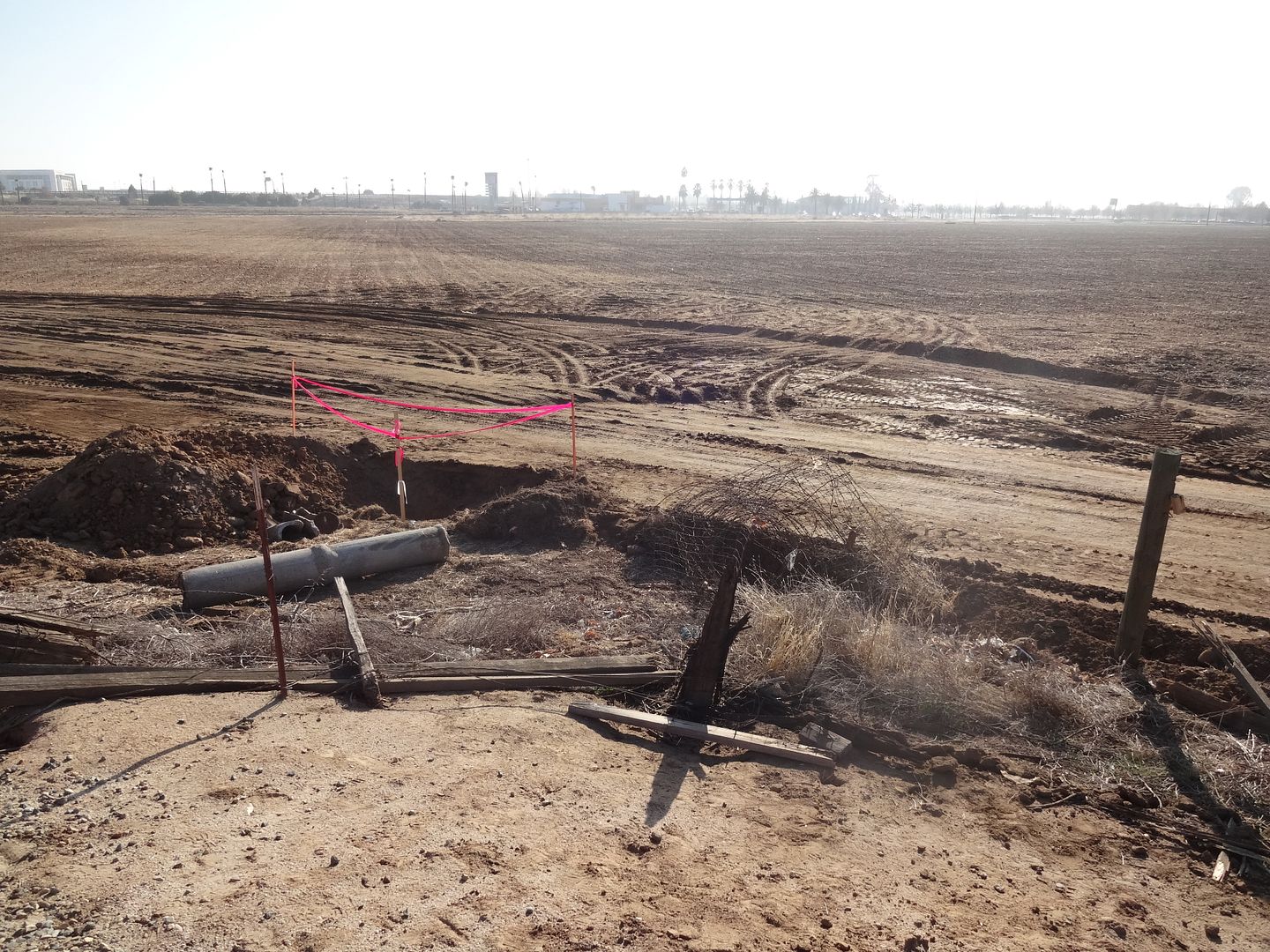 I can't tell if construction ends here of it that work is part of the trail.
Assuming the work is trail related…
Looking back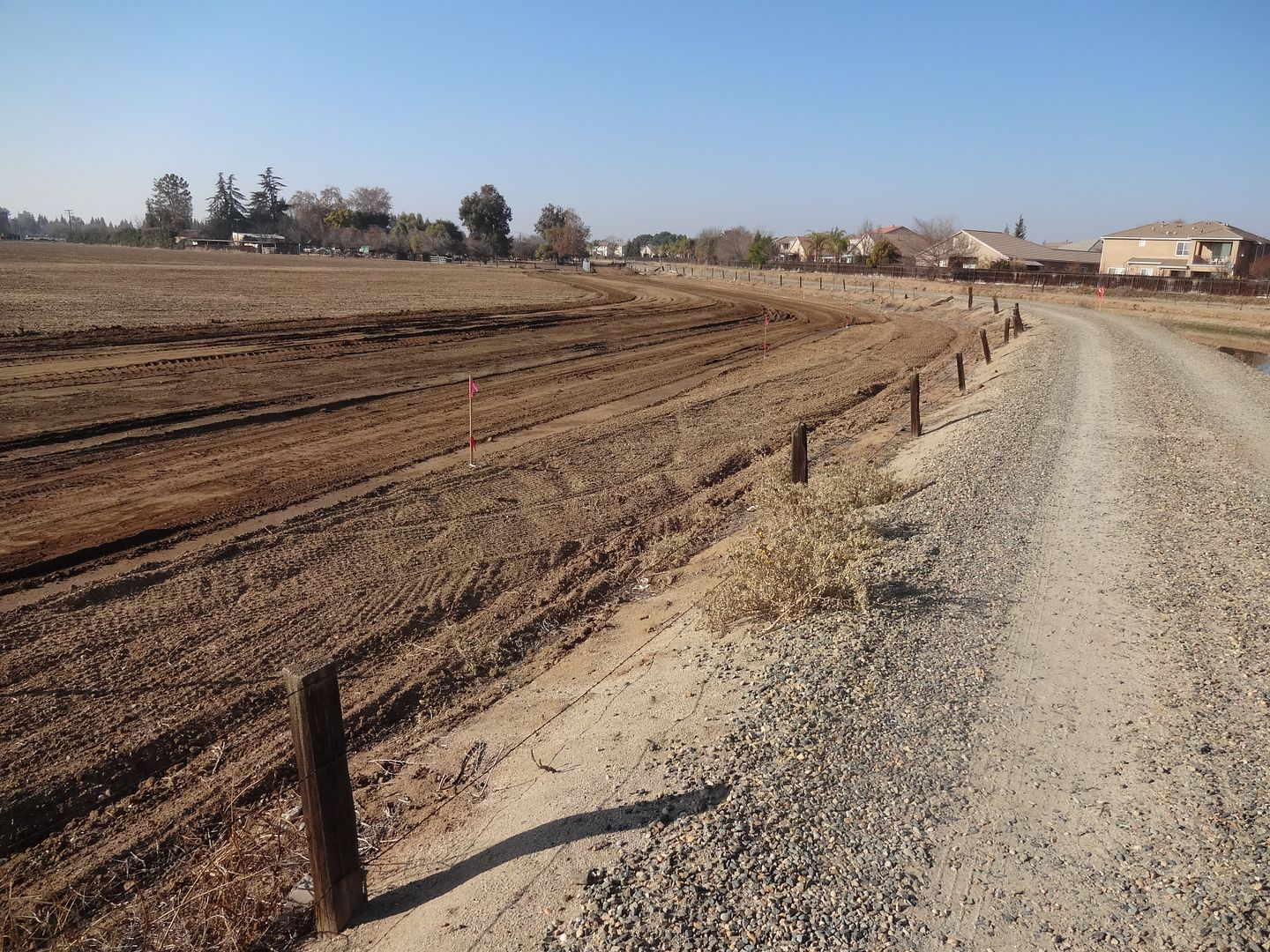 This is the definite end of construction.
As seen from above, the trail will end randomly and abruptly, at least for now.
Back at the beginning, I am unsure what provision will be made for a road crossing.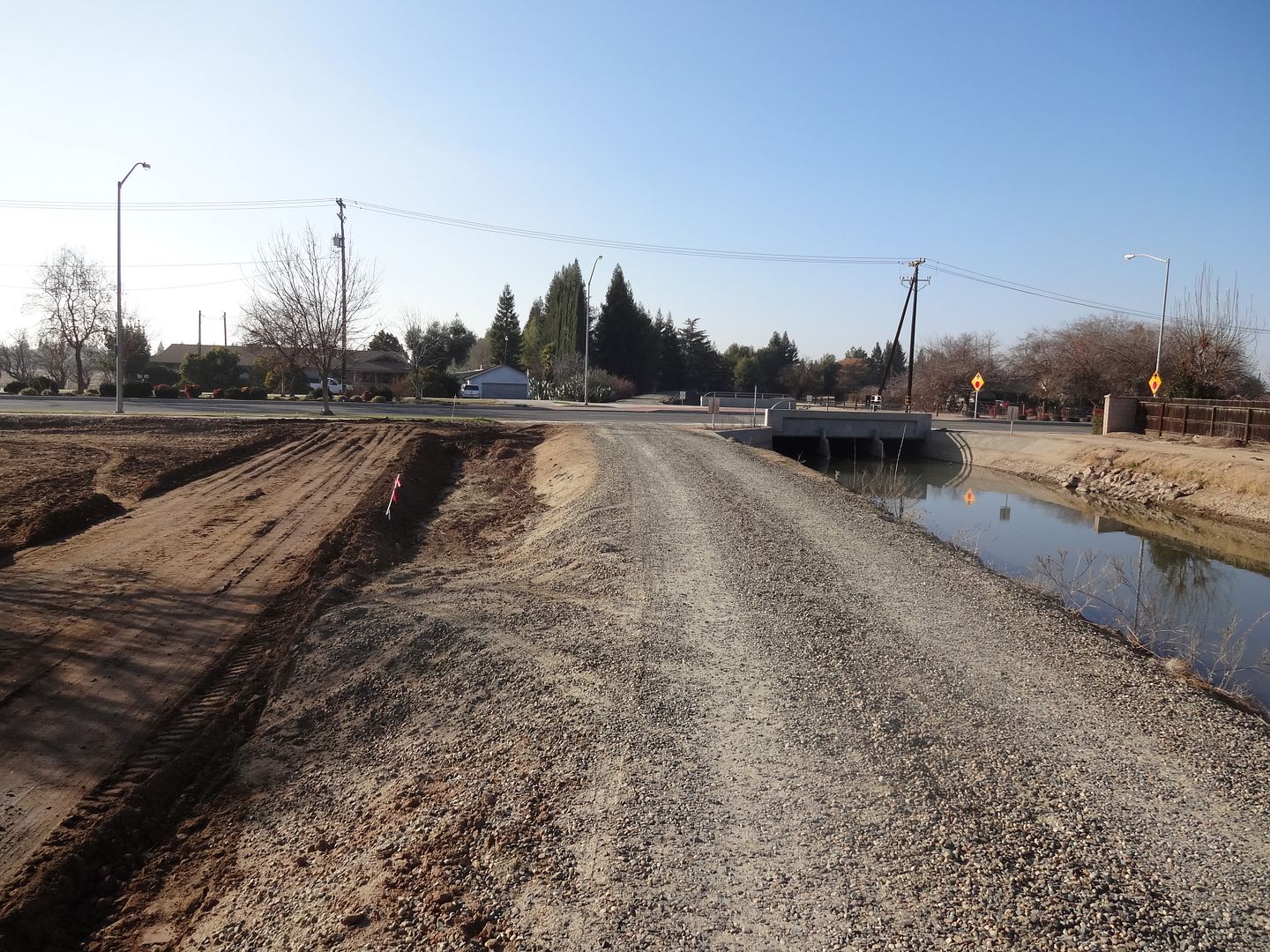 You can see where the trail ends on the right. To the left, the road has no crosswalk here, but a depression so that canal maintenance vehicles can cut across.
I am unsure if a future trail will run on the north or south side of the canal, to connect to the existing trail.
The existing intersection is not convenient for crossing.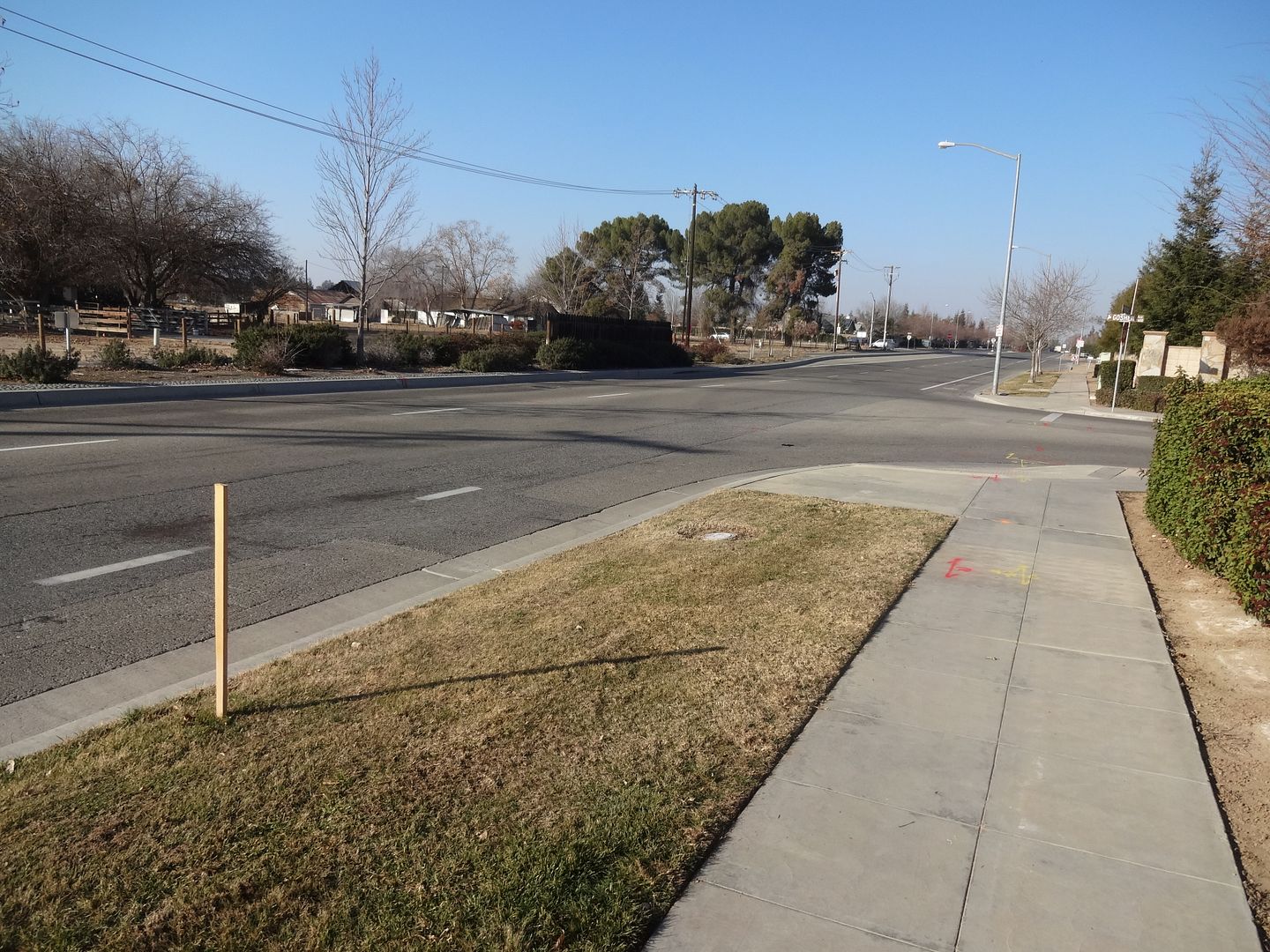 There is some good news though. The Bee indicates that road work will be done for the trail….does this mean embedded pavement lights at a crosswalk?
The article lacks in any sort of informative detail on the work:
Lane and shoulder closures will occur through February along
Temperance Avenue between Alluvial and Nees avenues in Clovis.

A contractor will be working on improvements to the Enterprise Trail.

Motorists are encouraged to plan their routes so they can avoid the area or have more time to travel where needed.
Fresno Bee
Previous work in which a crosswalk has been built with embedded lights has resulted in a road closure of a month or so.
I've put in a question to see if this is the case here.
Edit: Received a reply from the Bee:
"It's improvements to the trail. All we were told. "
Sigh. Isn't the job of a reporter to get specific answers…?