A few weeks ago, I was in Roeding Park and noticed some serious work underway. This week, the Bee confirmed that it's related to the zoo expansion, although the Friends of the Park filed one final lawsuit to halt the project today.
Here's some of the background on why the expansion is bad for the park.
I also wrote about how the new entrance on Golden State would be bad for the neighborhood. Ironically, the lawsuit filed was because the county had to cancel those plans due to the High Speed Rail project. The entrances to the park will remain where they are today.
The work is taking place at the south end of the park, with a side road seeing heavy deconstruction. Pardon some of the blurriness, it was darker than the pictures let on.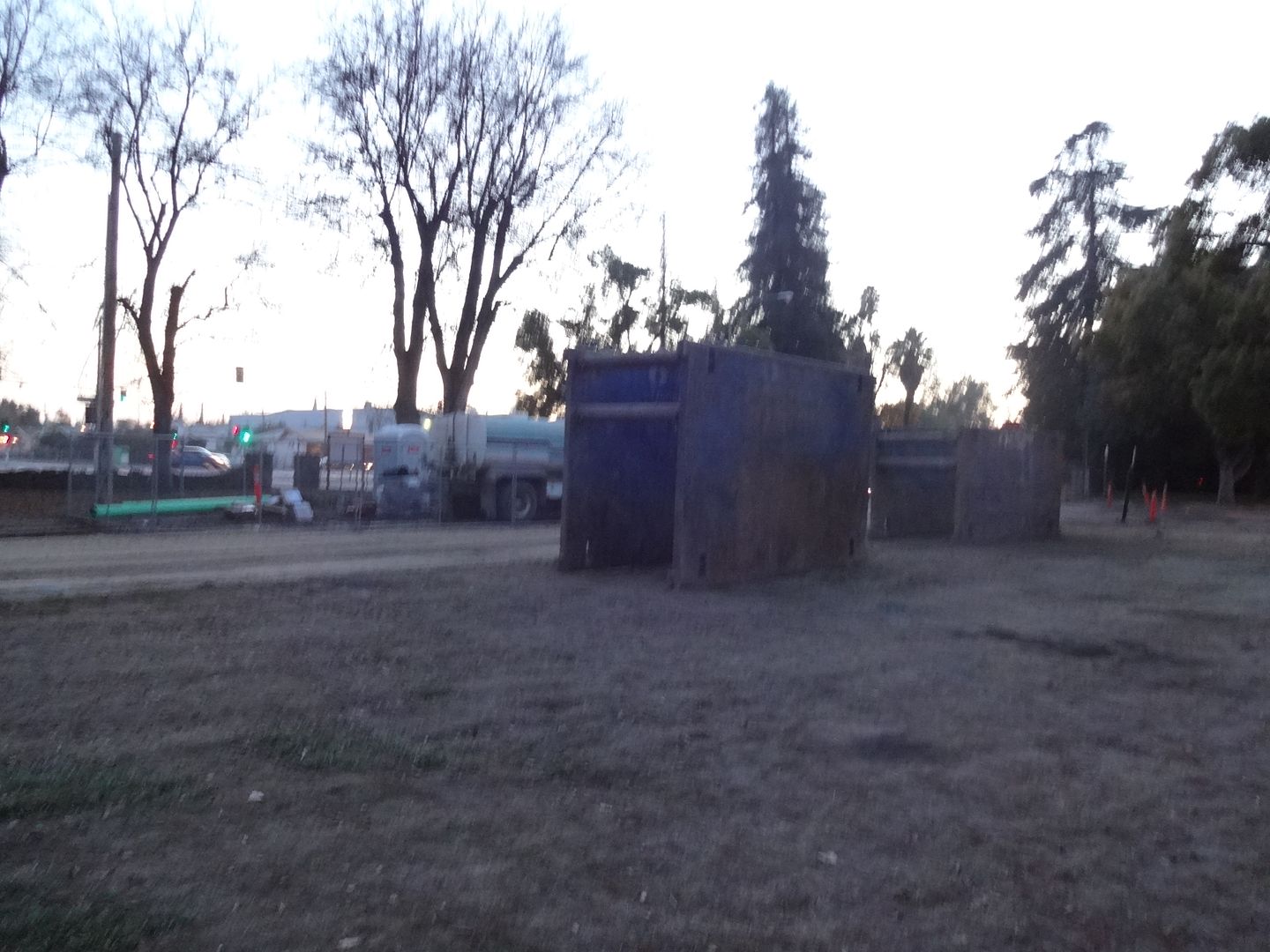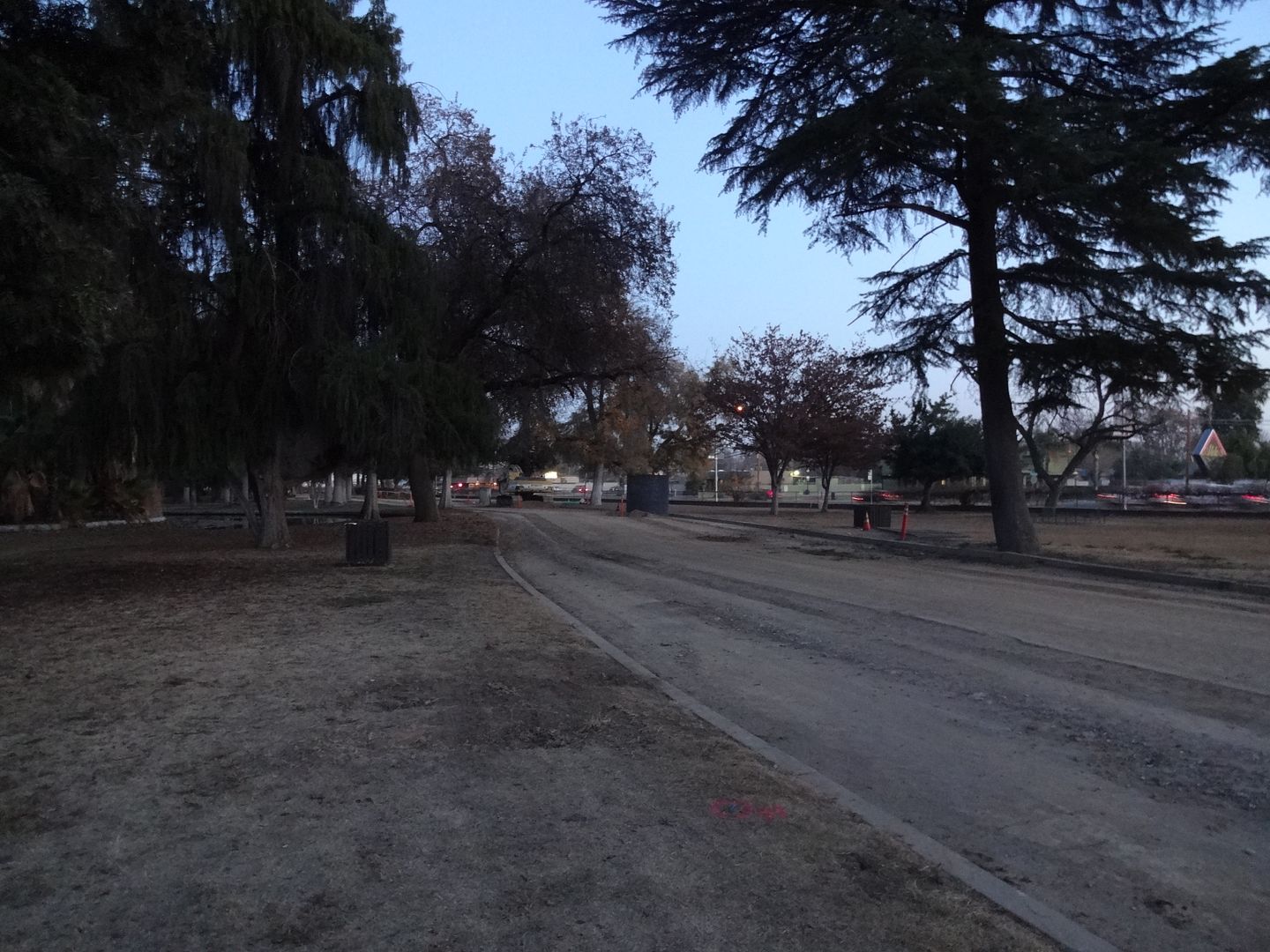 I also decided to catalog some of the park amenities that will be demolished. For my family, the prime attraction is the dog park, which has much more grass and trees than the one in Woodward Park. The dog park also has a much larger "small dog area". The one in Woodward seems like a dog cage.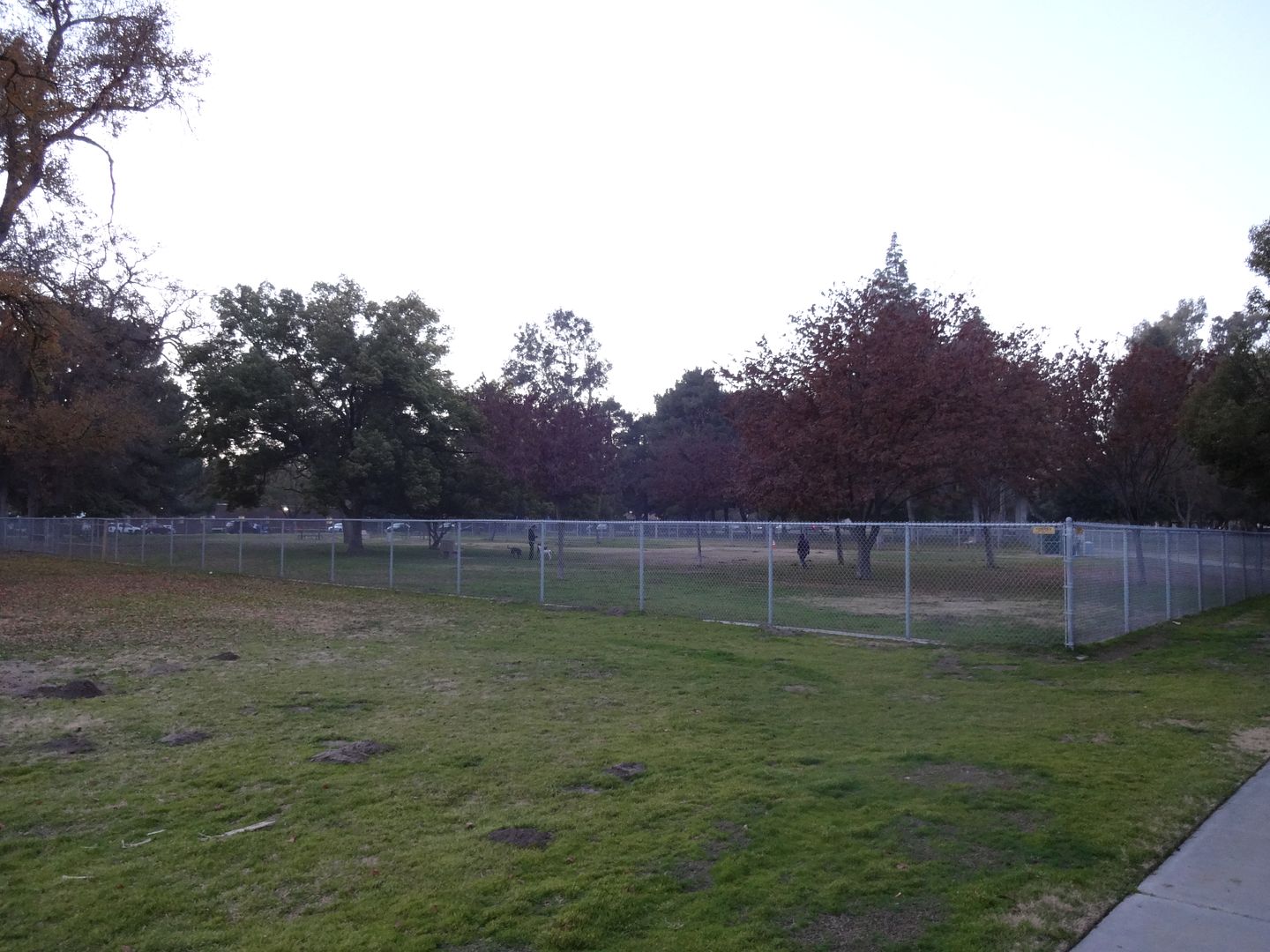 One hopes all the large trees are preserved.
A very pleasant scene, except for the many massive ant hills. No maintenance is being done.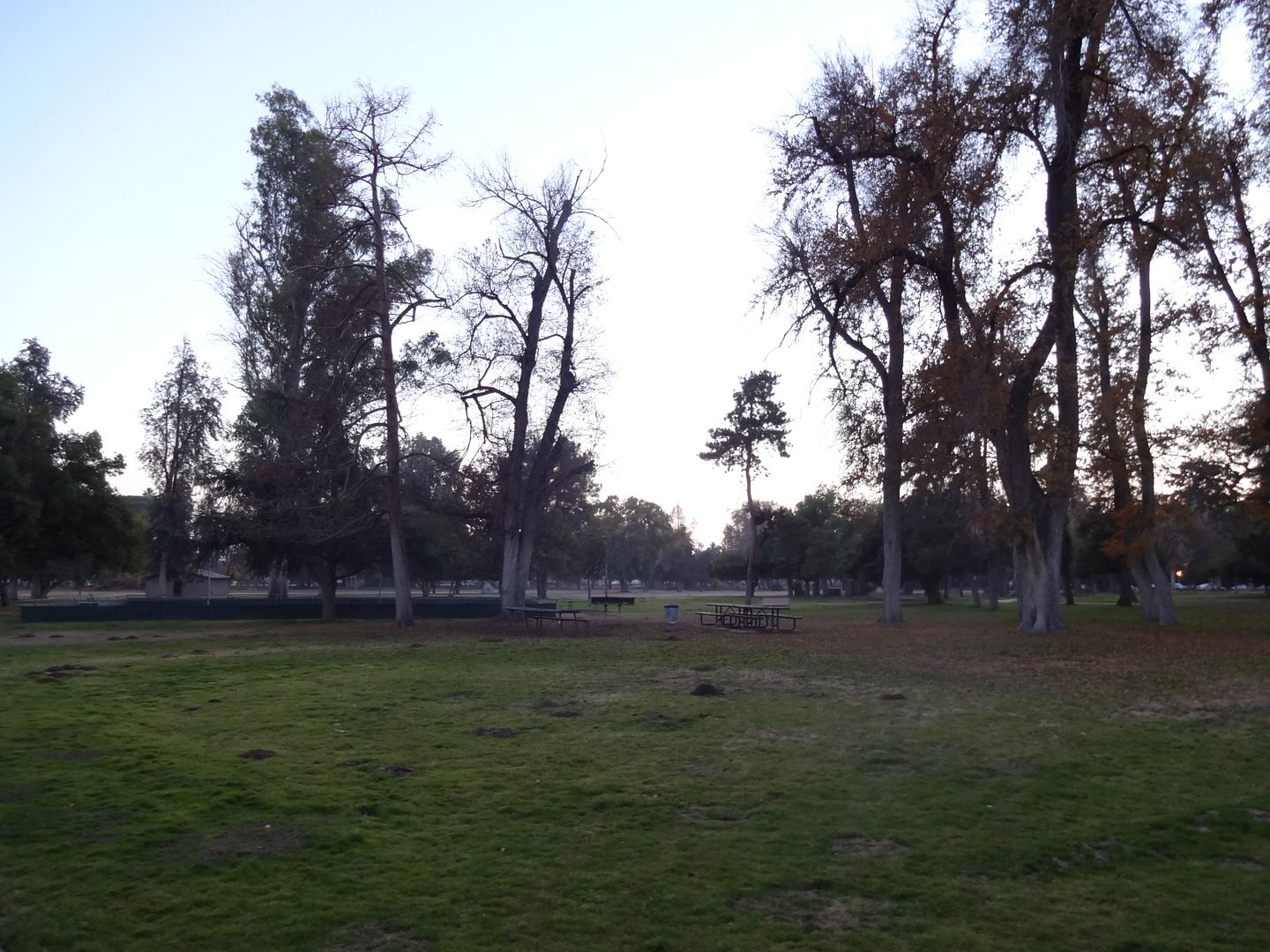 The train passes nearby, visible just beyond the trees here. High Speed Rail will be built right there.
Other free recreational opportunities being removed.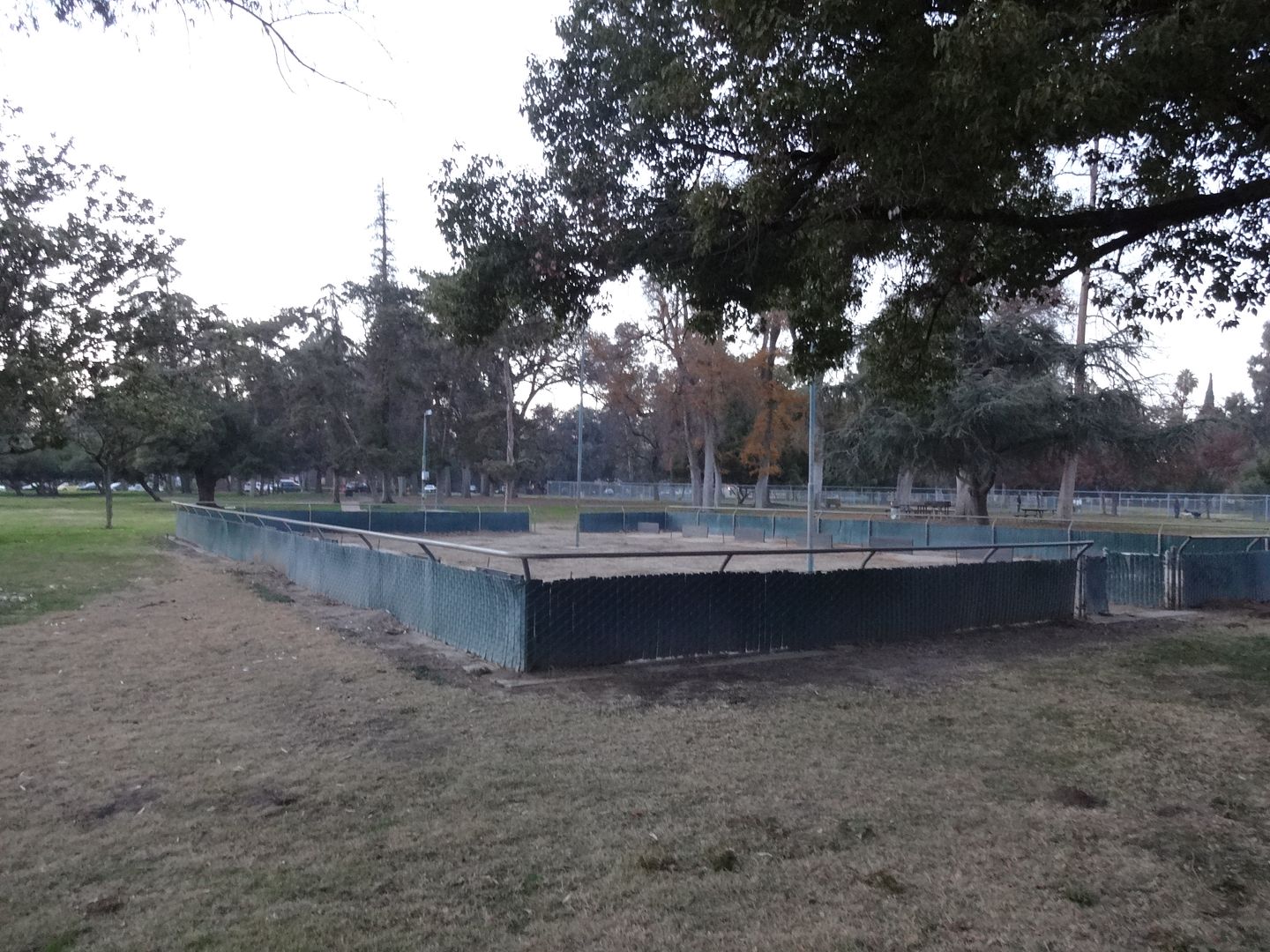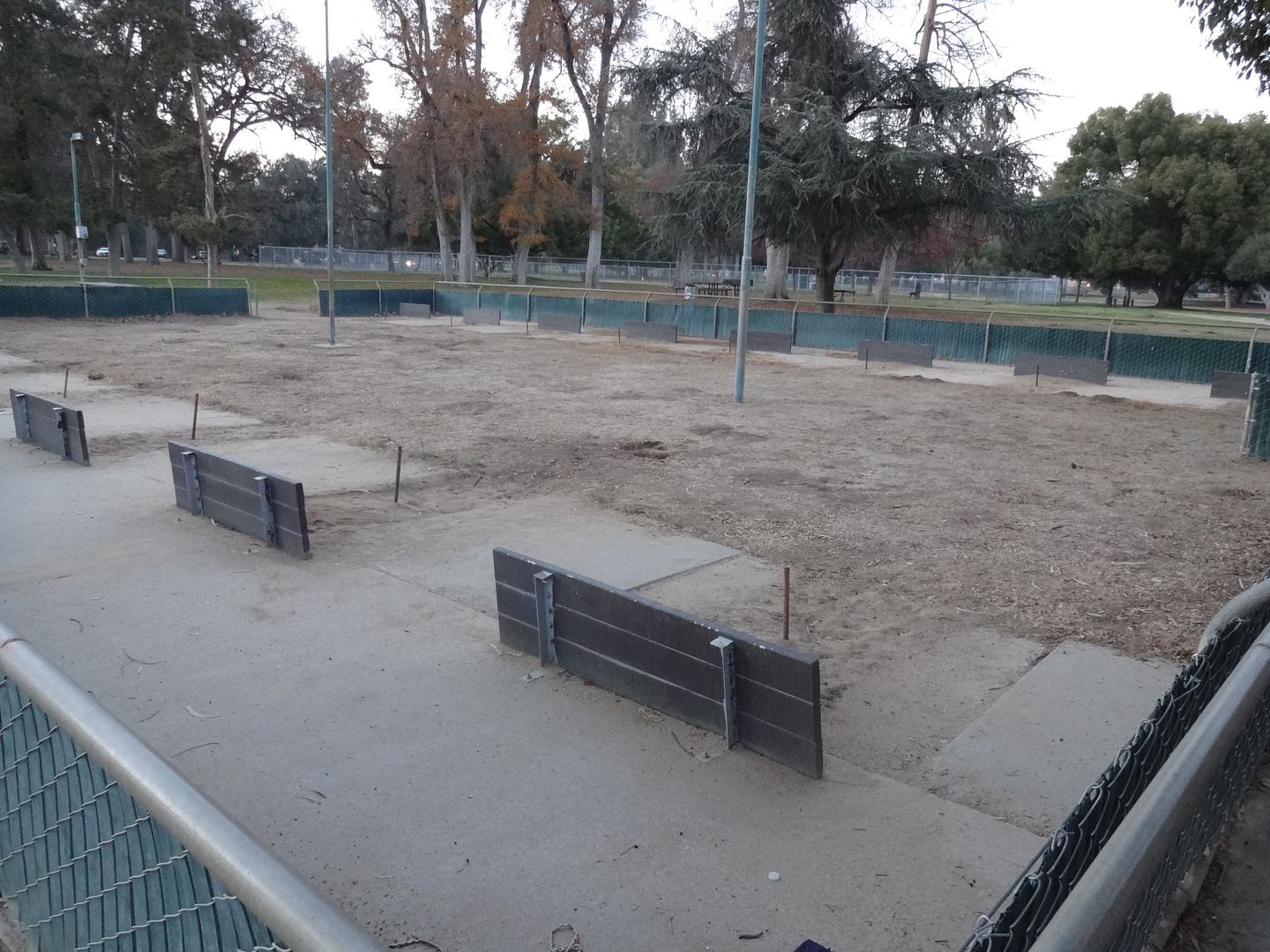 Already features have been removed. This was once a lake with water fountains.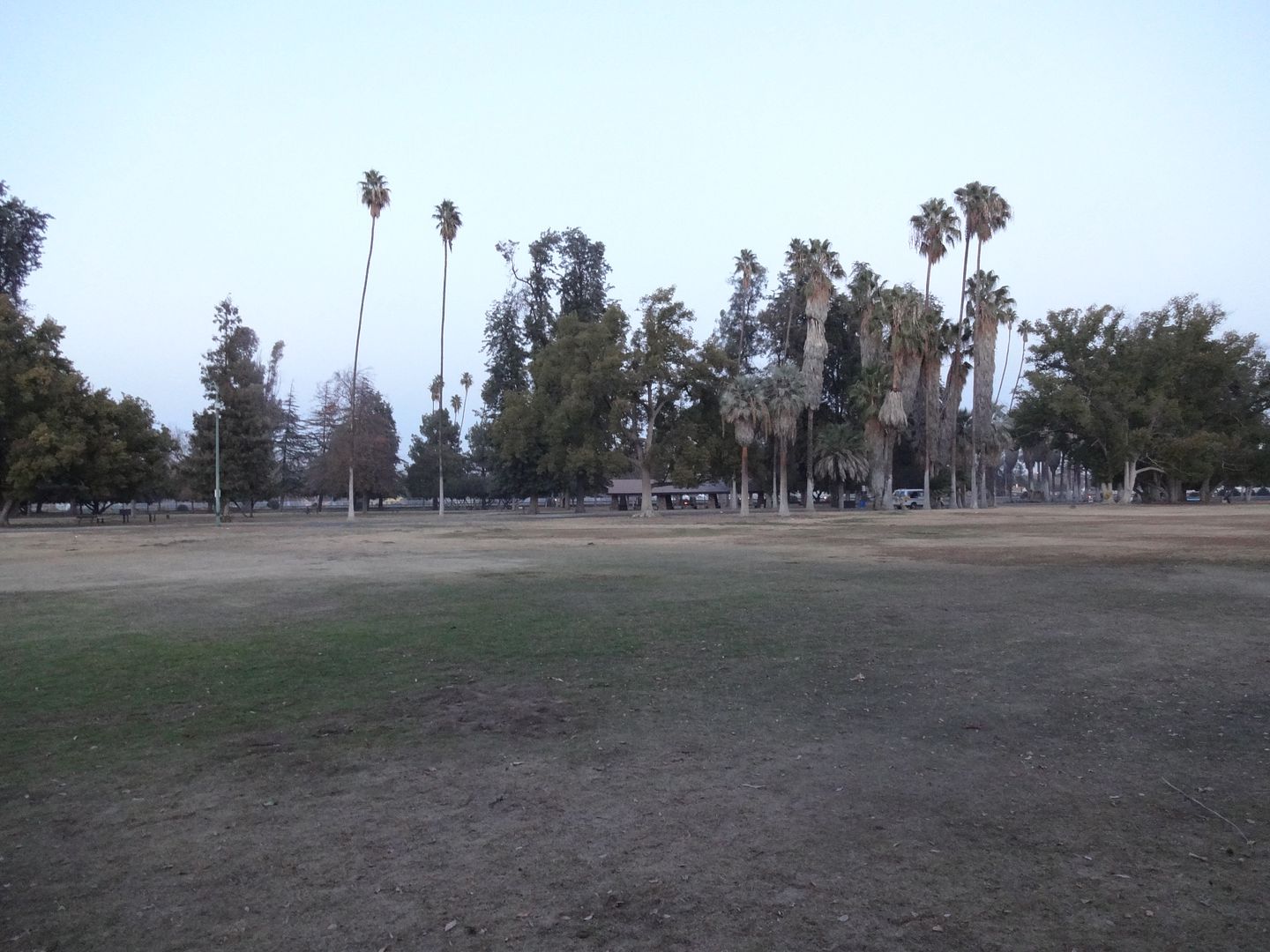 On Google Maps, you can toggle between the before and after by switching from 45 degrees to overhead. You can see it was filled in last year. The cover image on the Save the Park website is actually of that water feature.
Other lakes remain, but they're all going to be removed.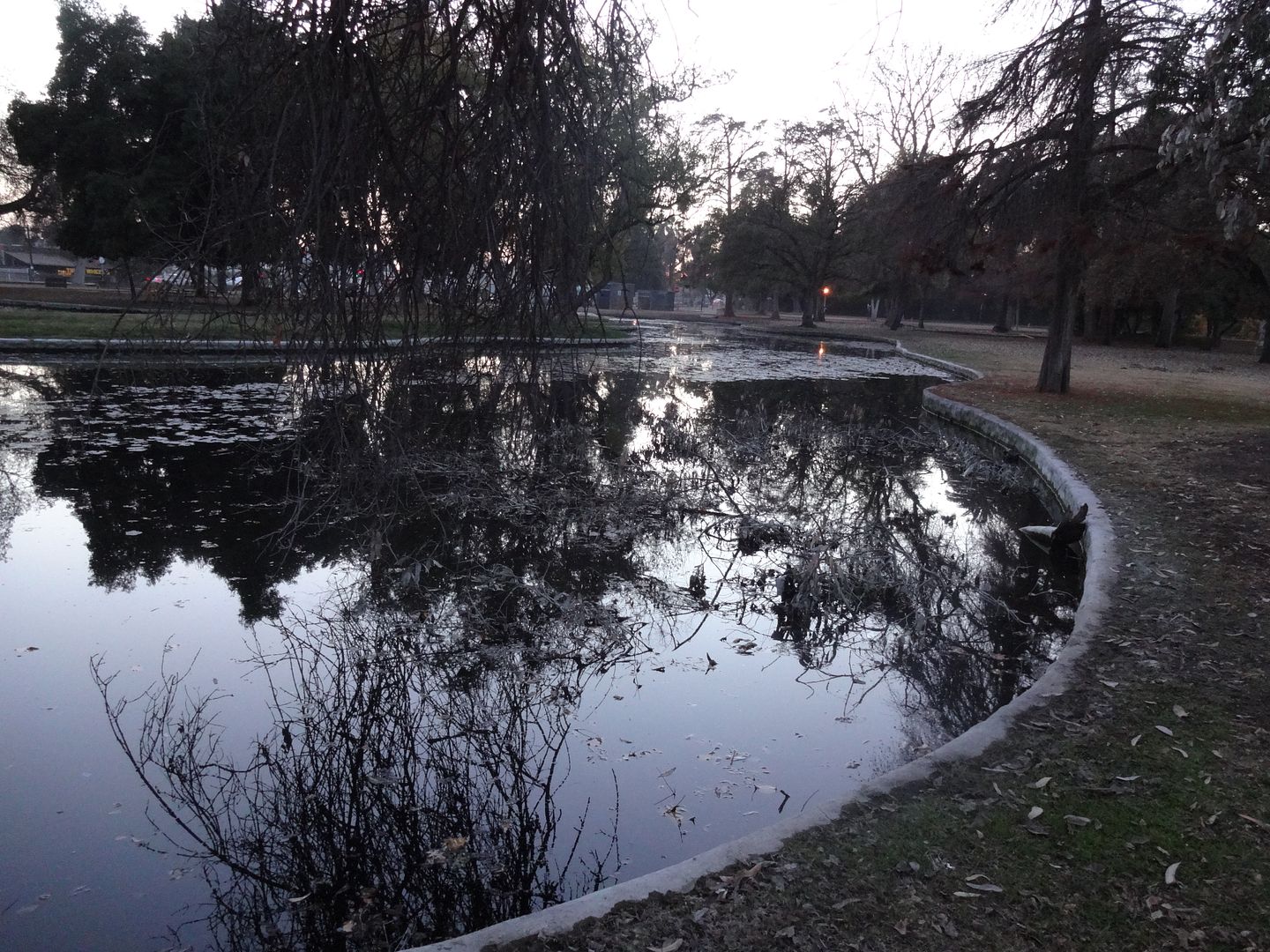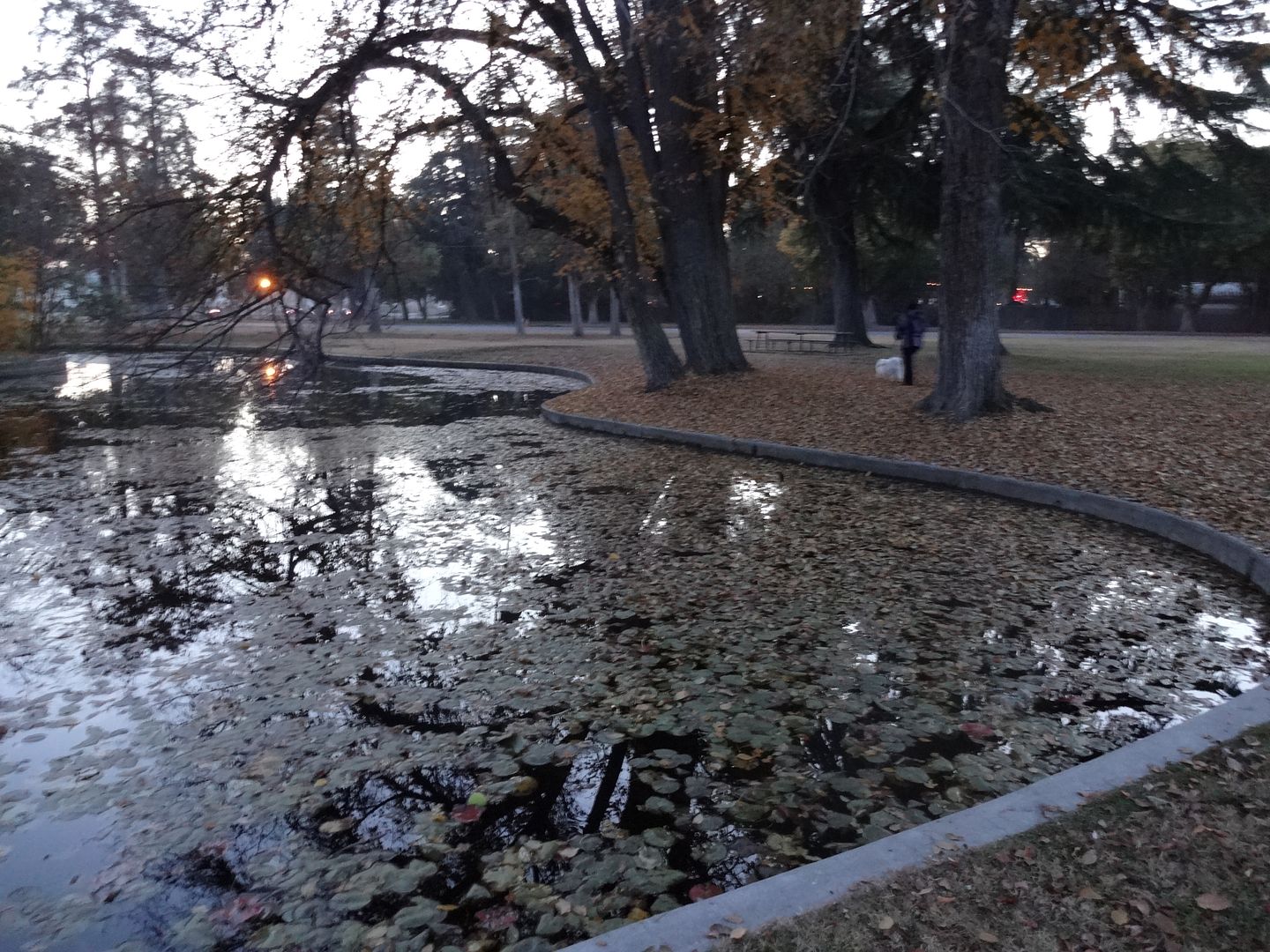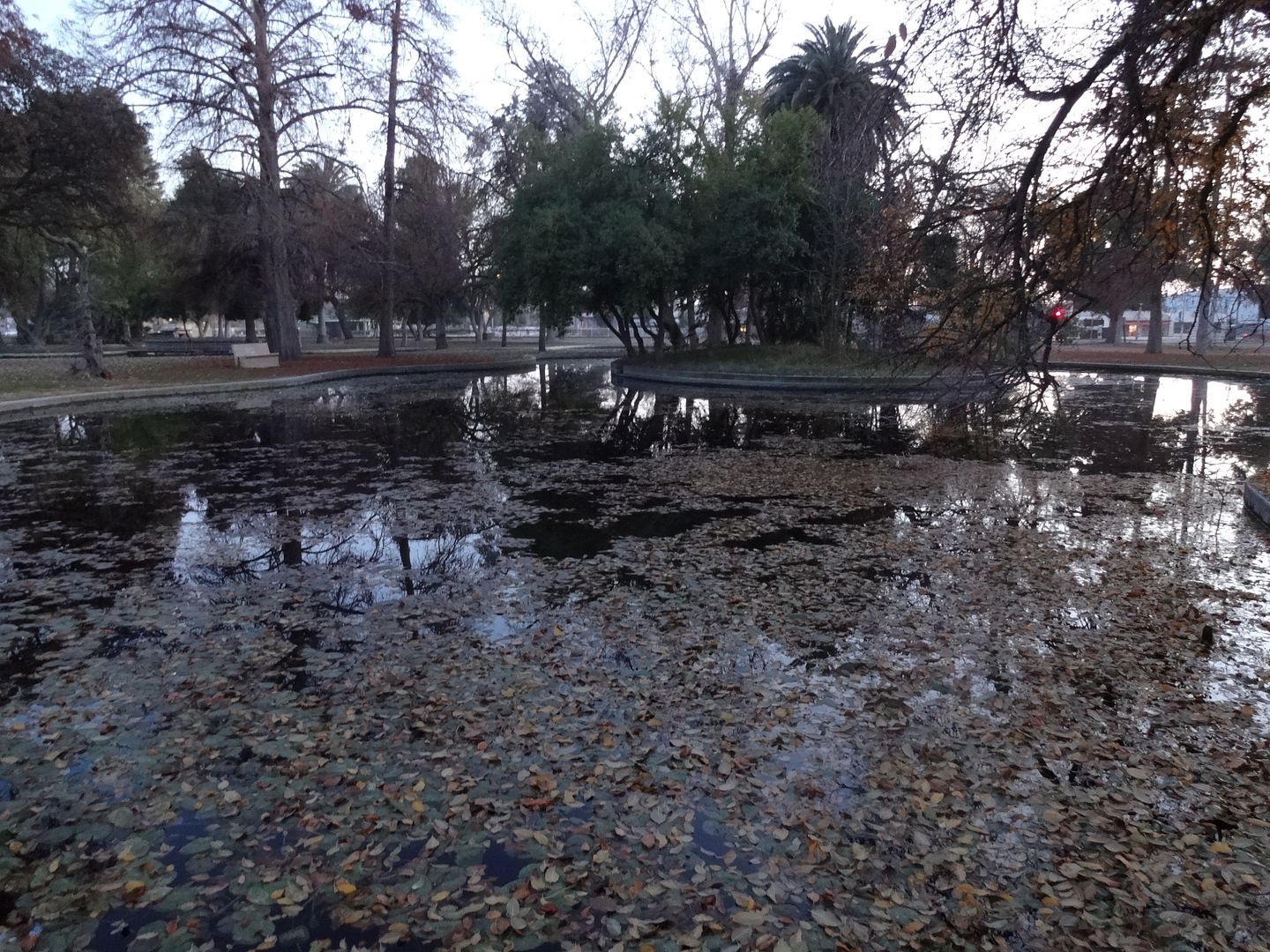 At some point, these lakes were stocked with fish.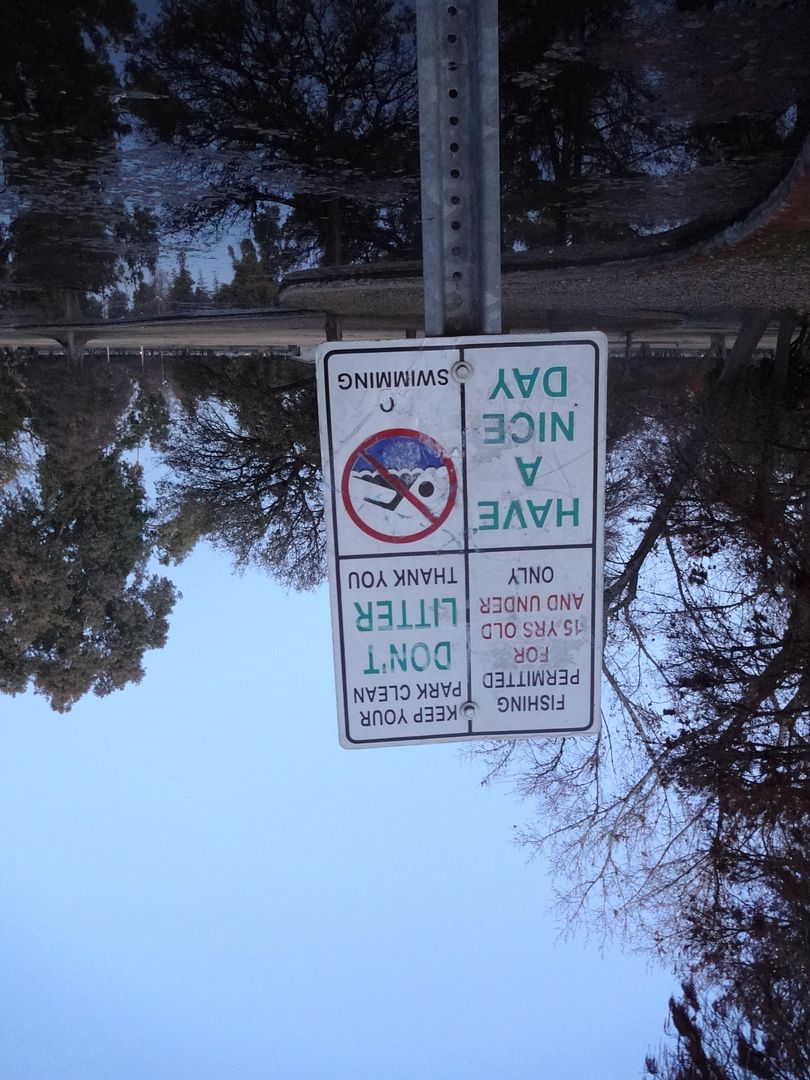 Maintenance has been abandoned.
I recommend visiting the park one last time before it's all fenced off – under construction now, and then under an entrance fee later.
Mind you, I'm not against the zoo – just the expansion into the park without replacement of the free, open park space, and the construction of a massive parking area in the heart of the park, rather than across the street.
Zoo Lights was quite enjoyable a couple of weeks ago.