I've a lot of large posts I want to put together….however these photos I took a couple of weeks ago are getting stale, so I need to finish posting them!
Here's quick look at the Broadway streetscape project. I took some photos a few weeks earlier, and construction has moved slowly. Mind you, the entire project has moved slowly. Here's the times I've written about it, excluding the above link:
September 2011: Project announced
September 2011: Full details – Construction scheduled for 2012 (lols)
July 2013: Comparison with LA Broadway streetscape project
And here is what the construction looked like in January of this year:
Windshield perspective, driving south from Divisadero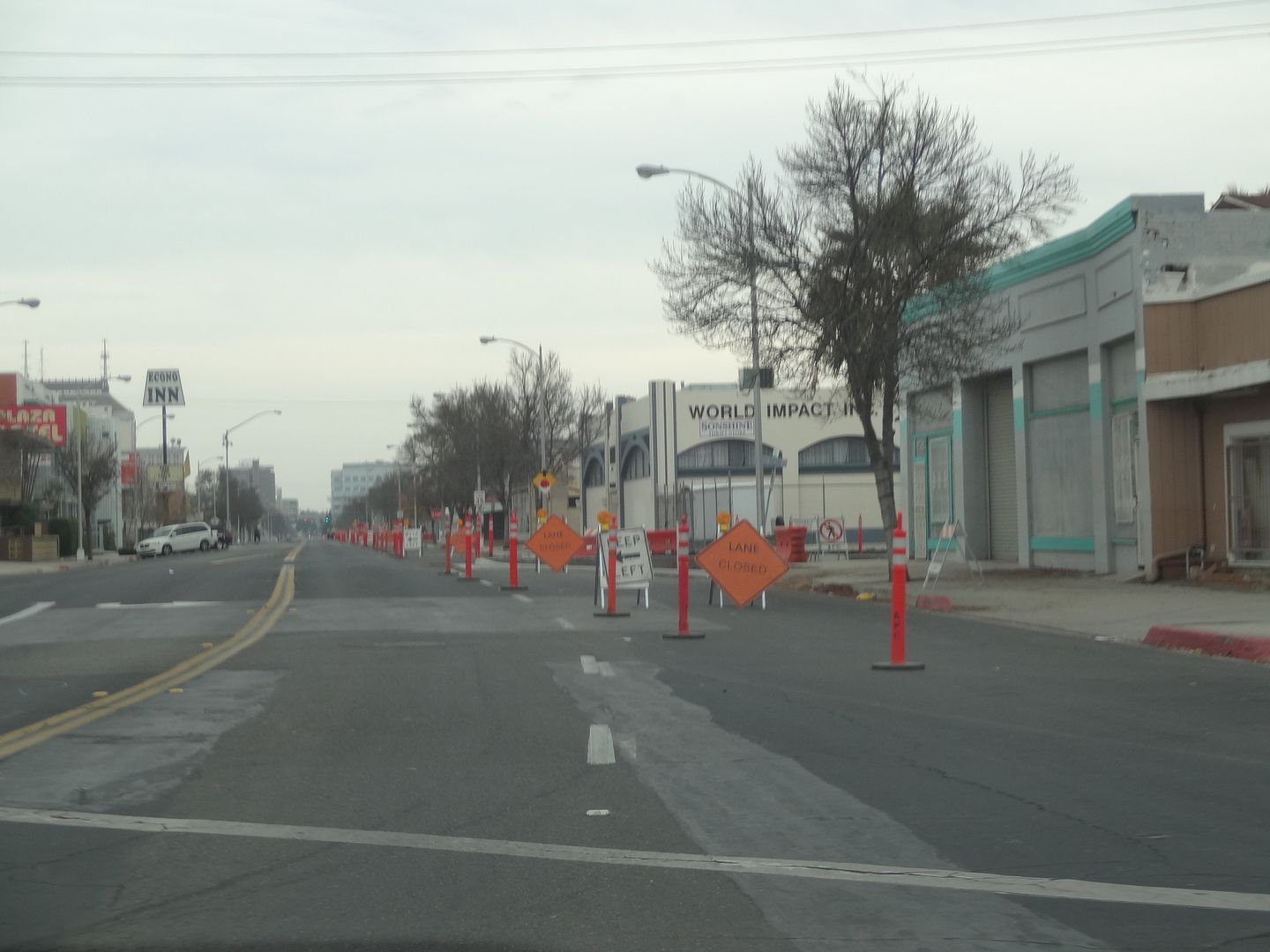 Not much going on at this GV Urban project, where we parked to take pictures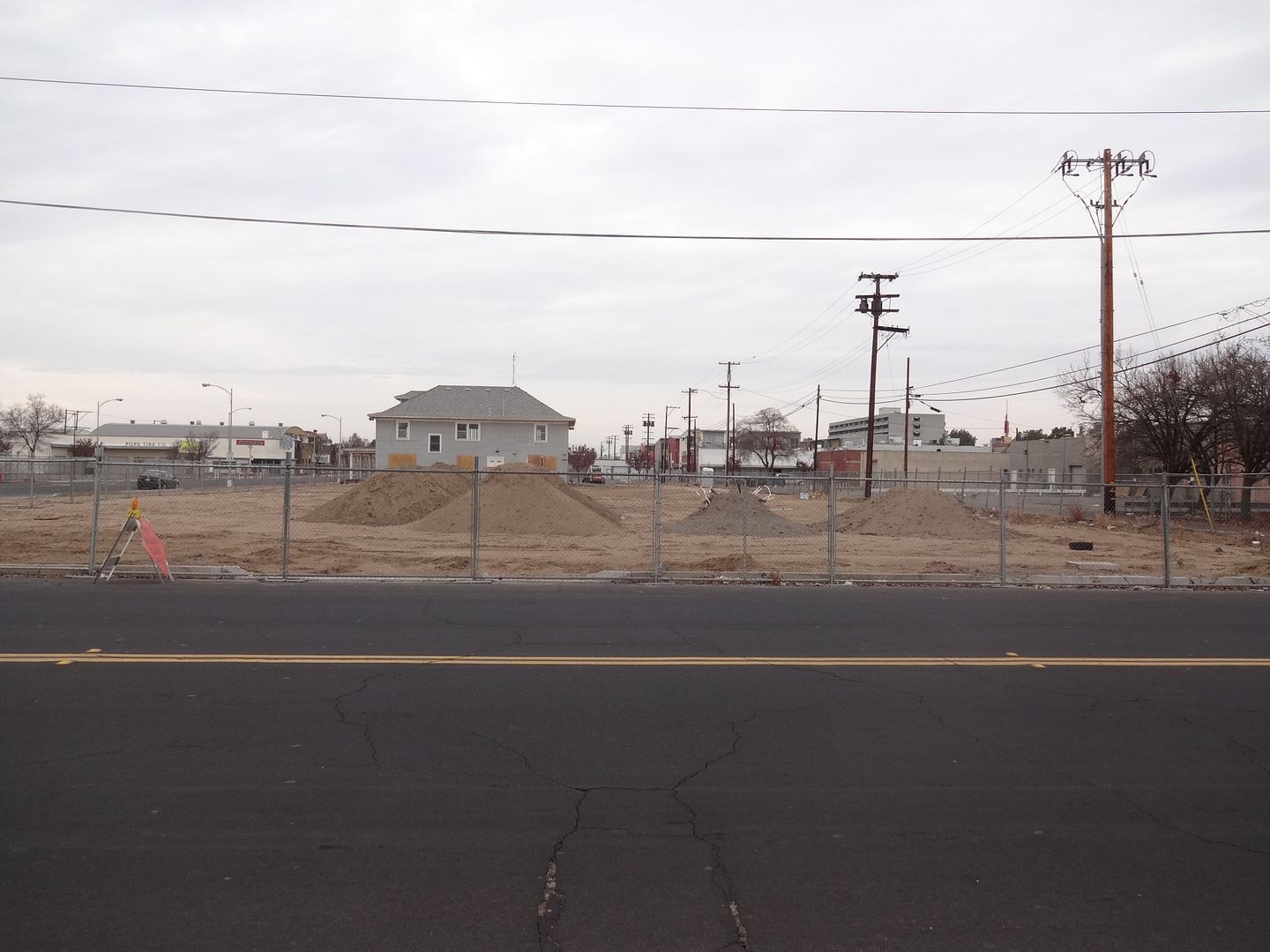 Did a walk around the block. Nothing much of note, except this fun sign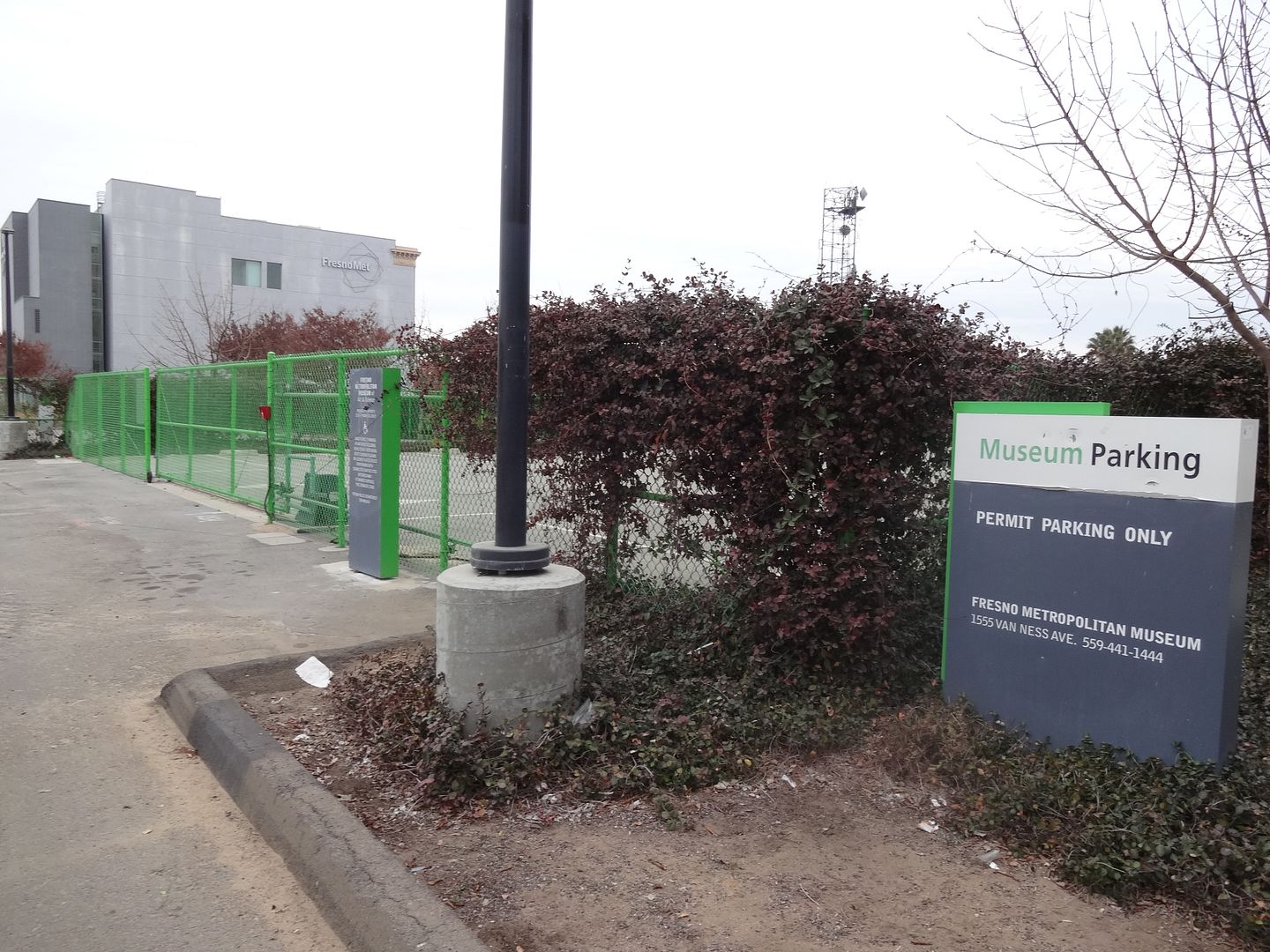 Returning to Broadway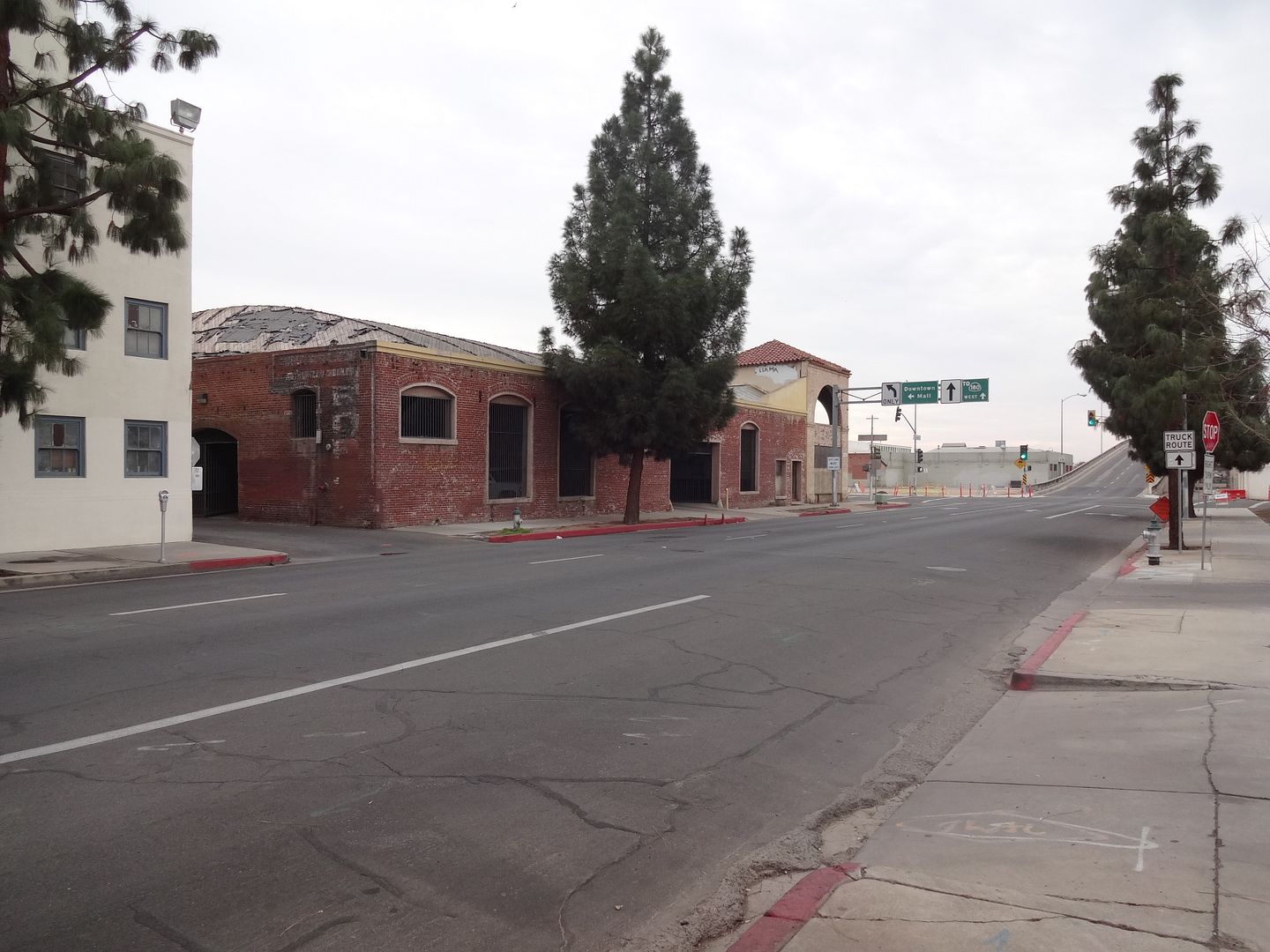 Supposedly, this project is to help pedestrians, but there were ZERO ped accommodations for construction. "Sidewalk closed" ….. on all four corners at some intersections.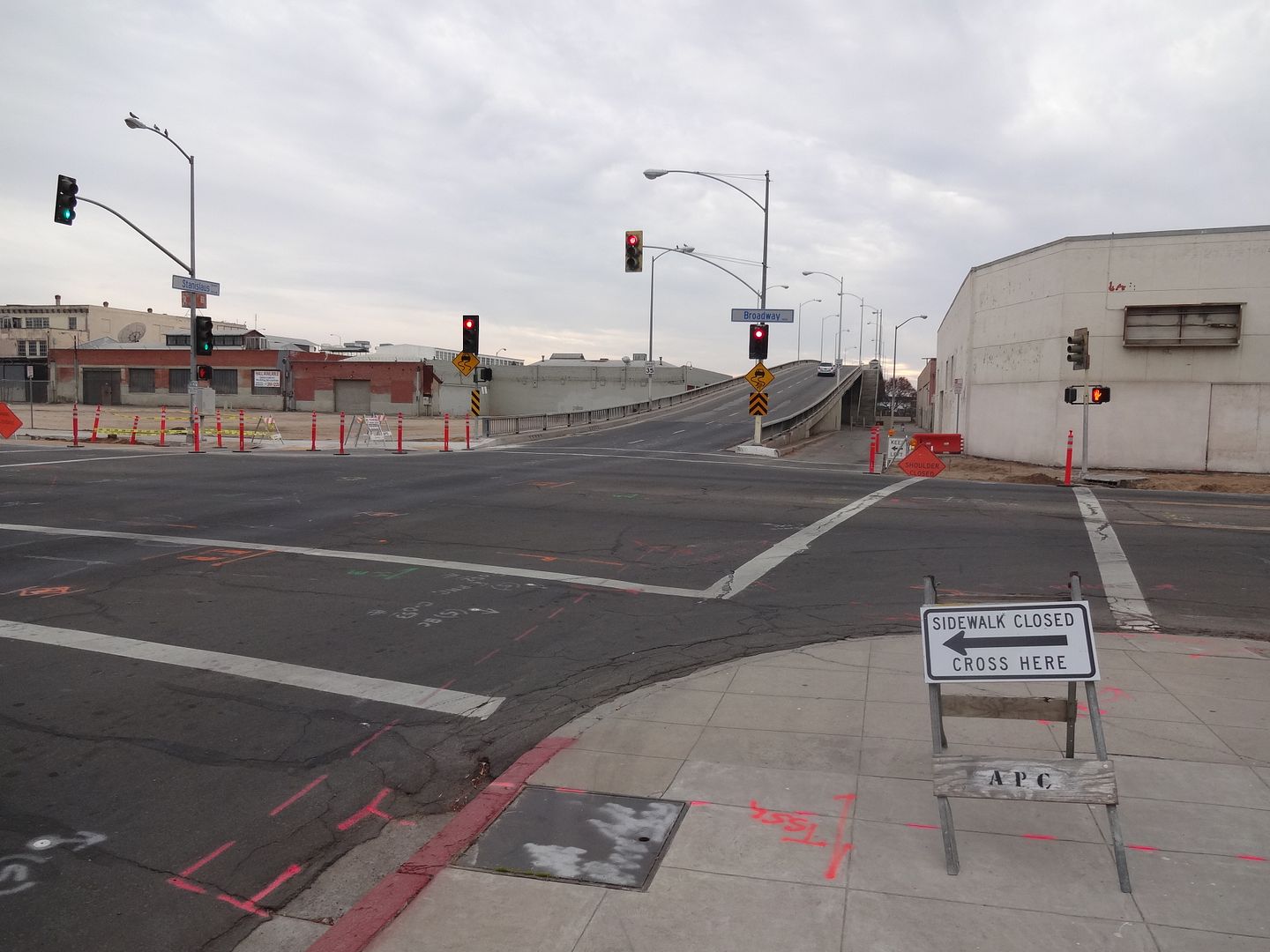 Looking north
Looking south. I was told streets generate commerce and business? And yet one can stand here all day…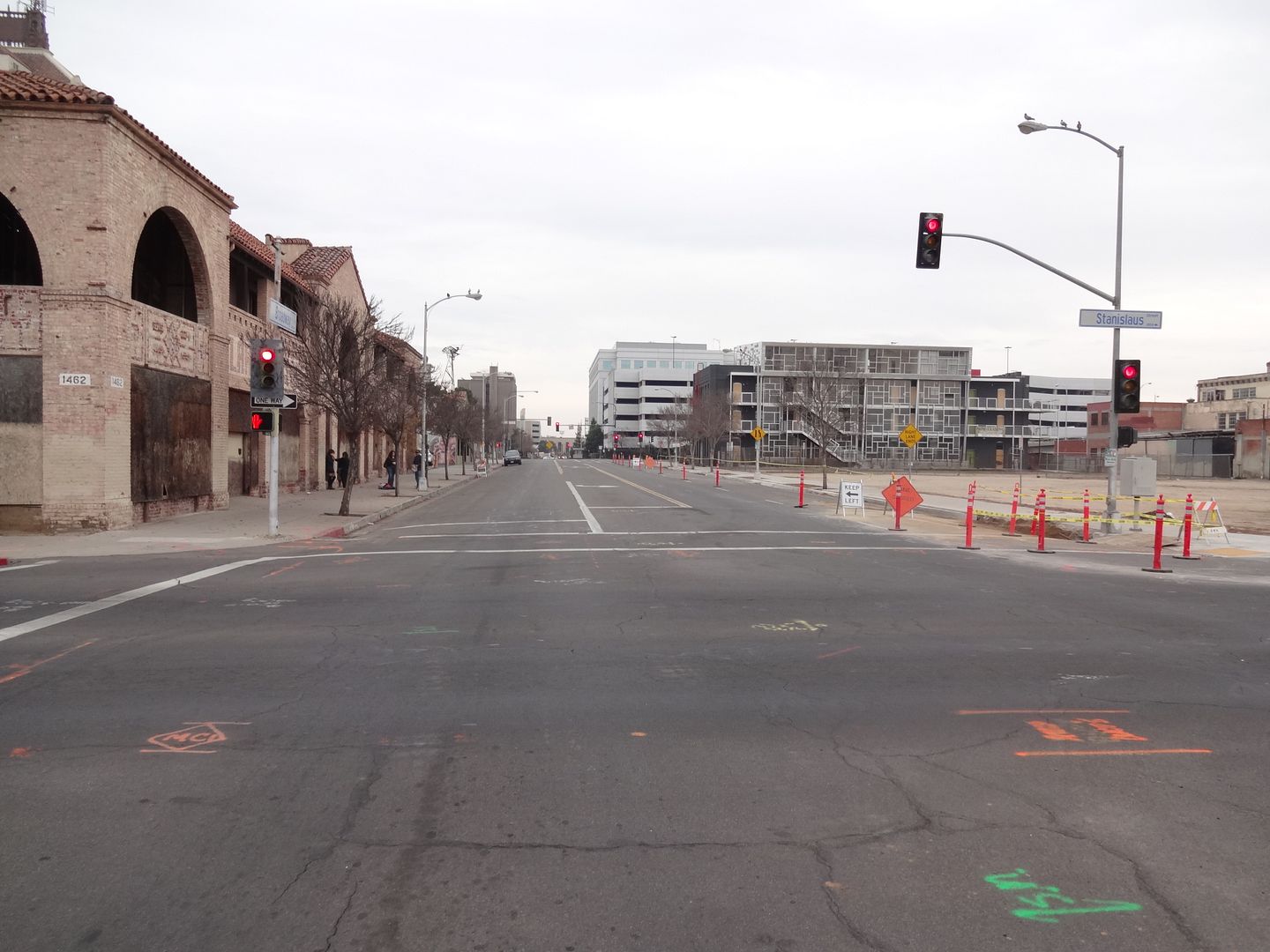 As I said, no temporary accommodation for peds. If you're in a wheelchair, you're screwed….and so if Fresno if they get sued.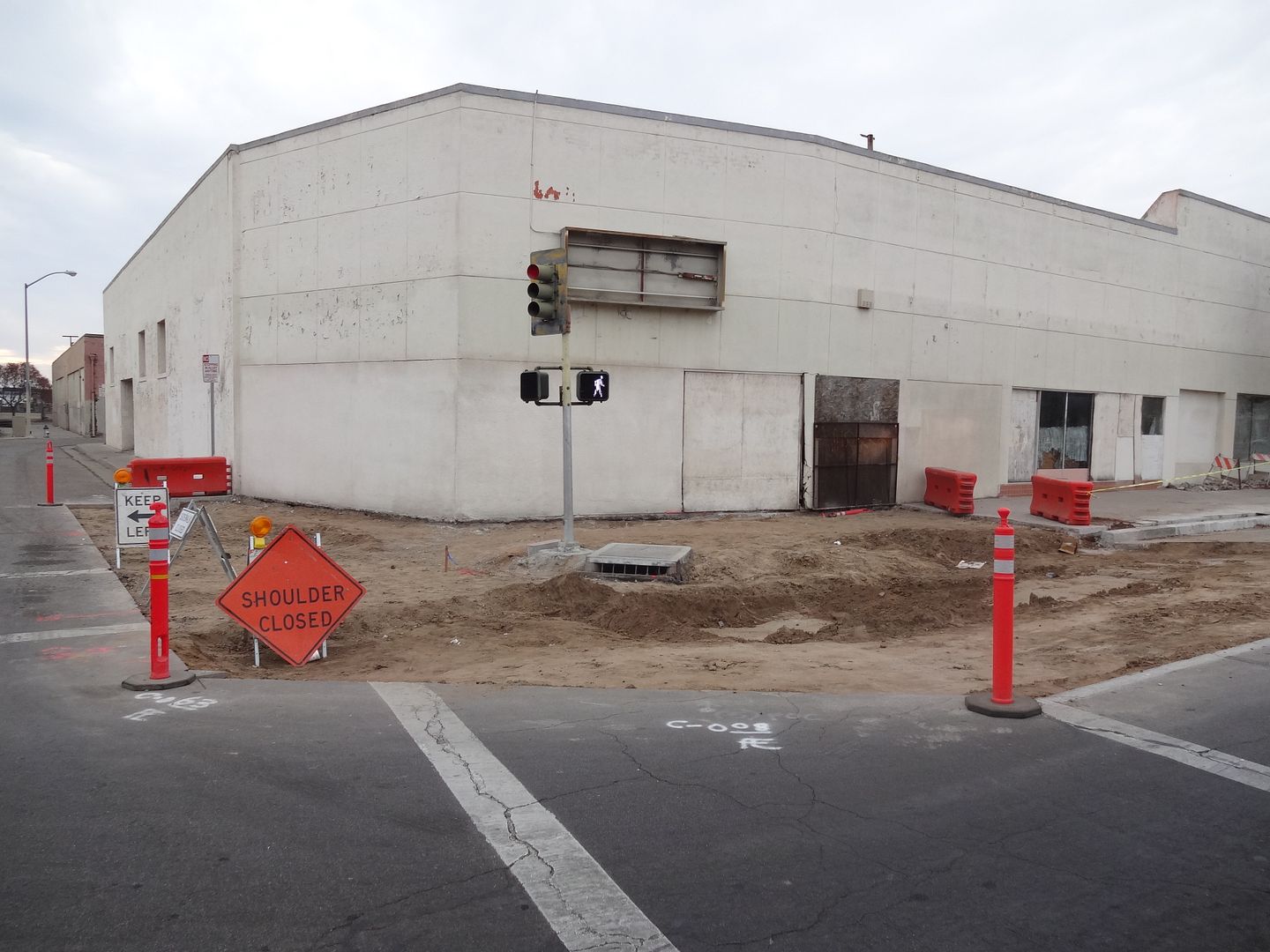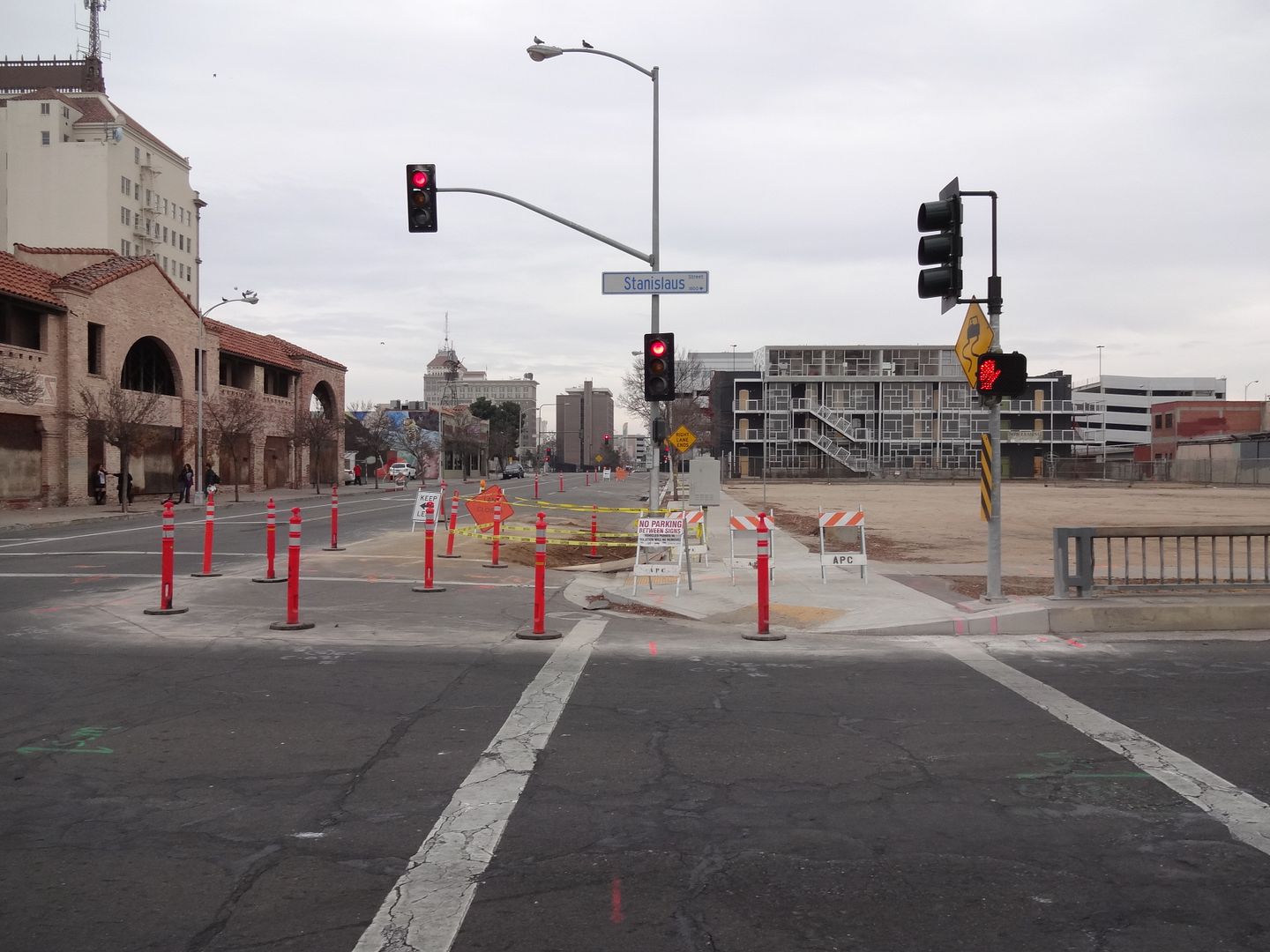 We take a brief detour….this alley needs streetscape improvements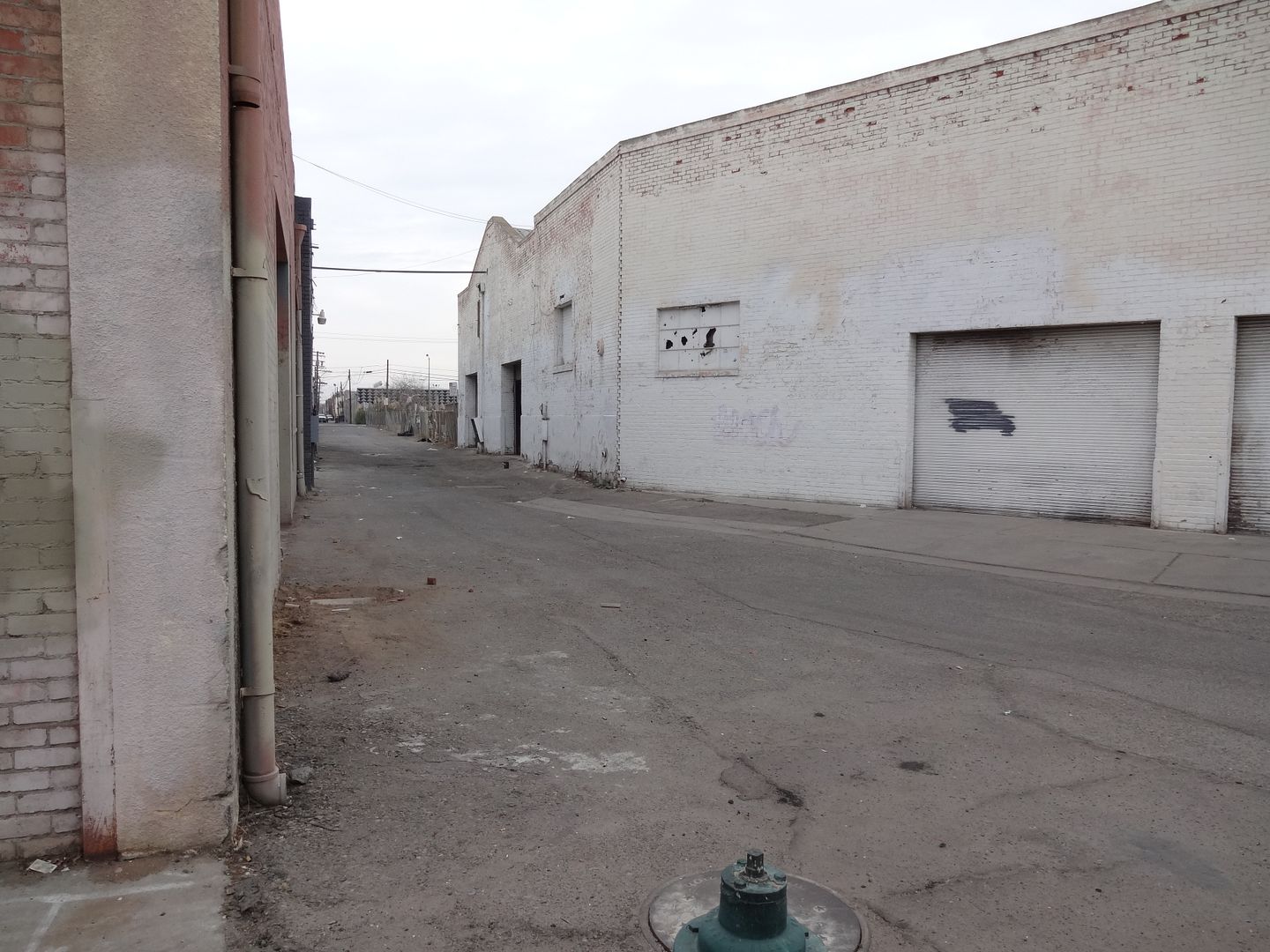 High speed rail construction is still not underway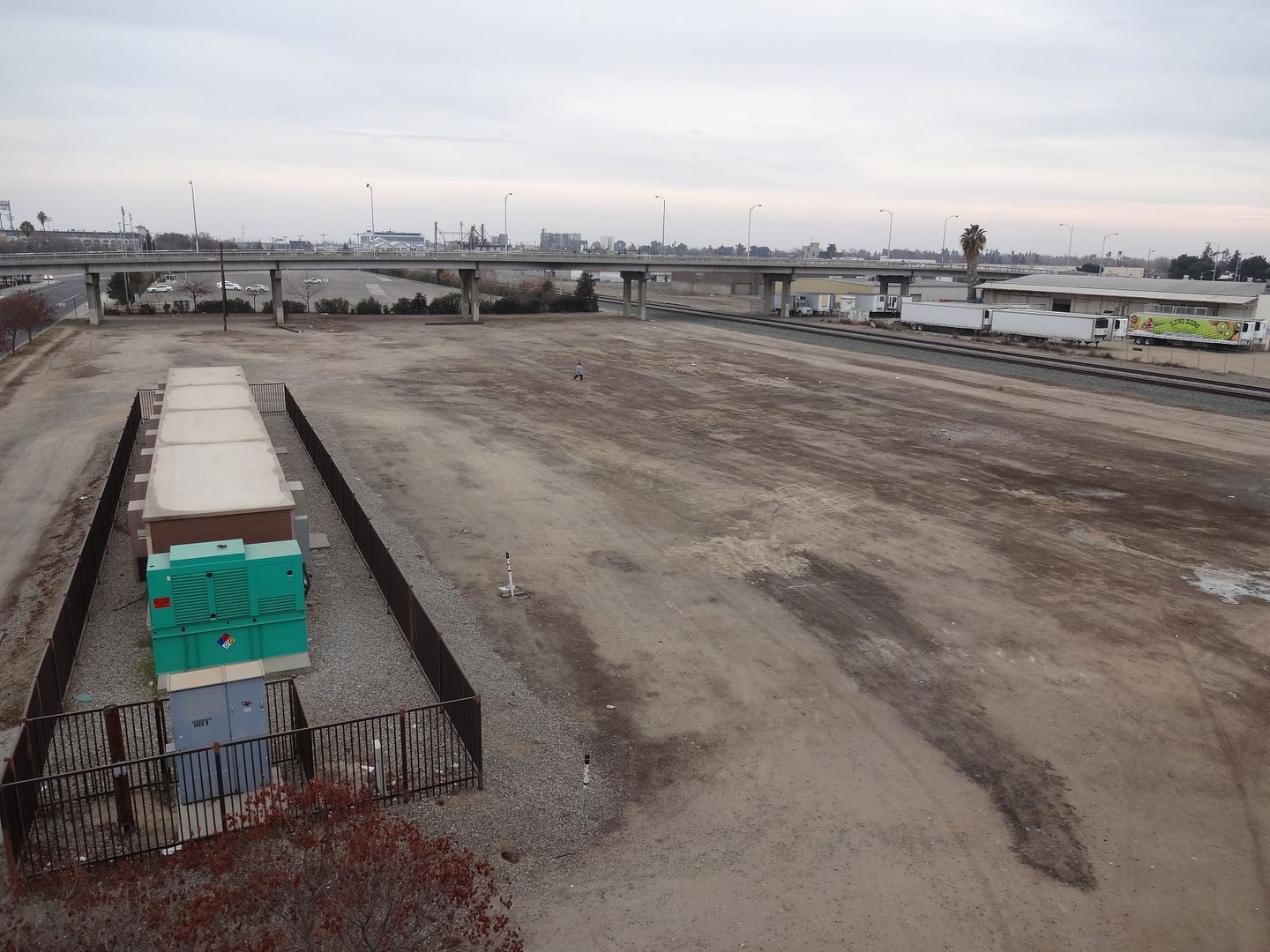 And a frequent topic of conversation on this blog…
Looking back at Broadway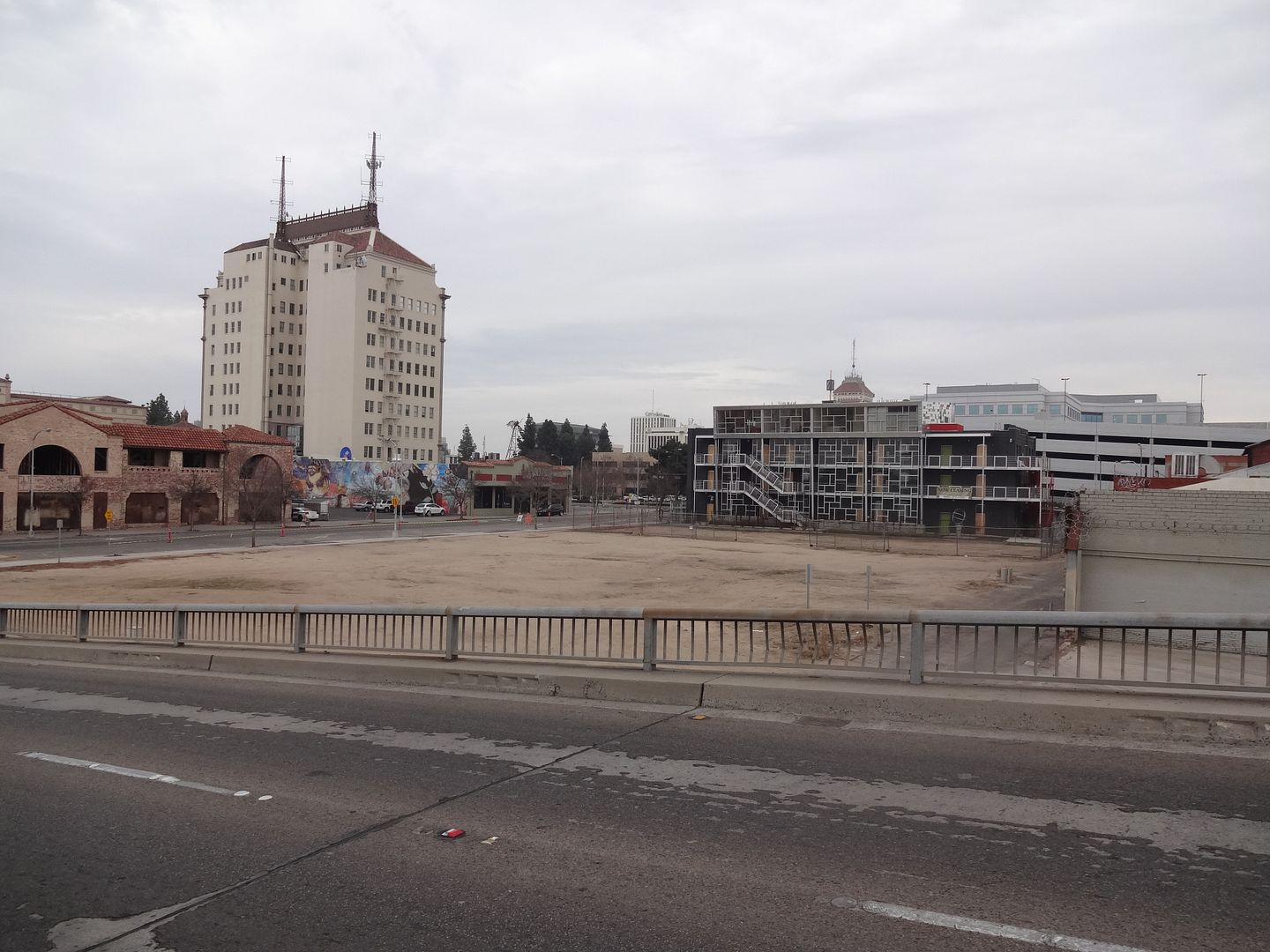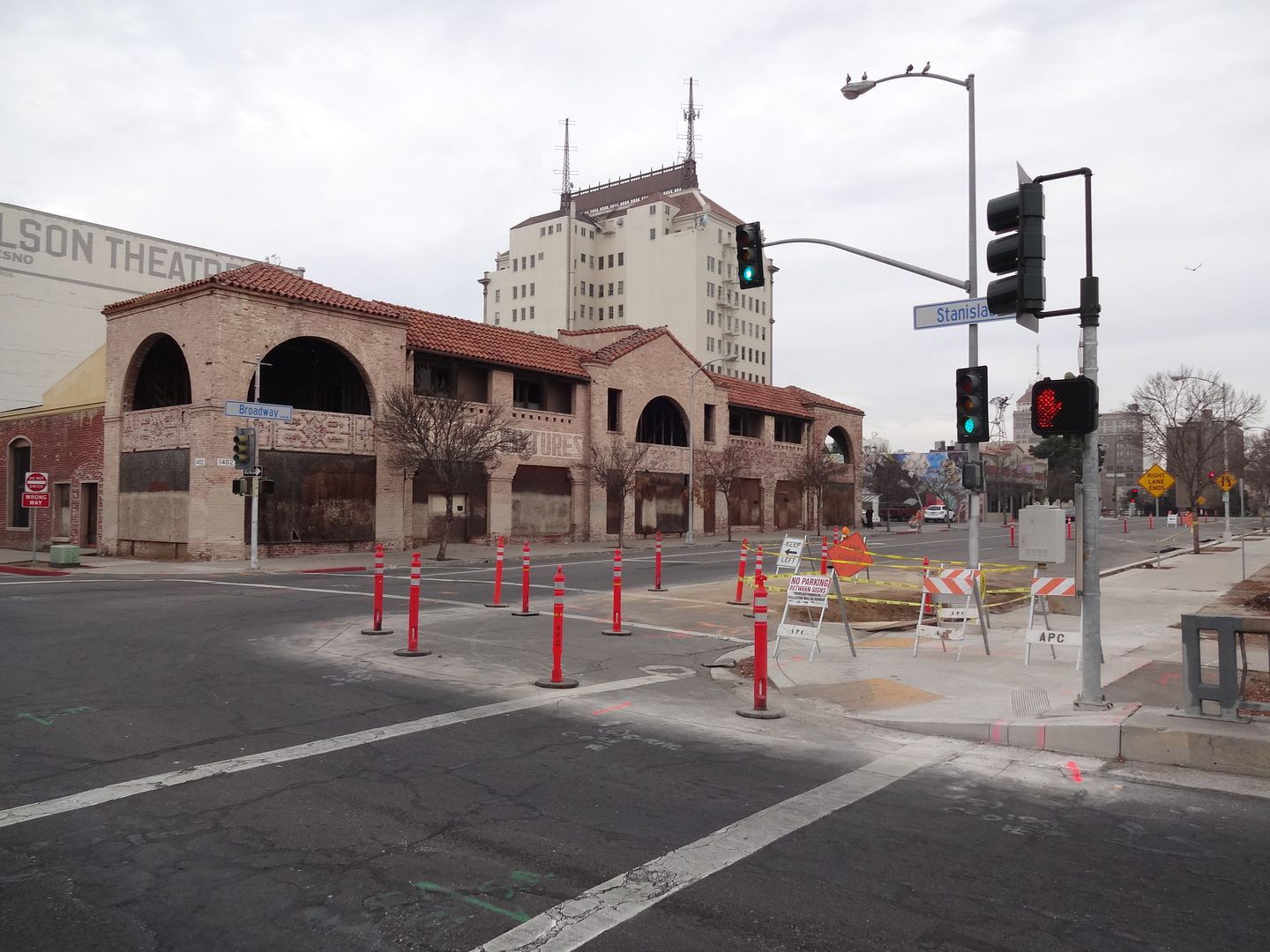 Walking north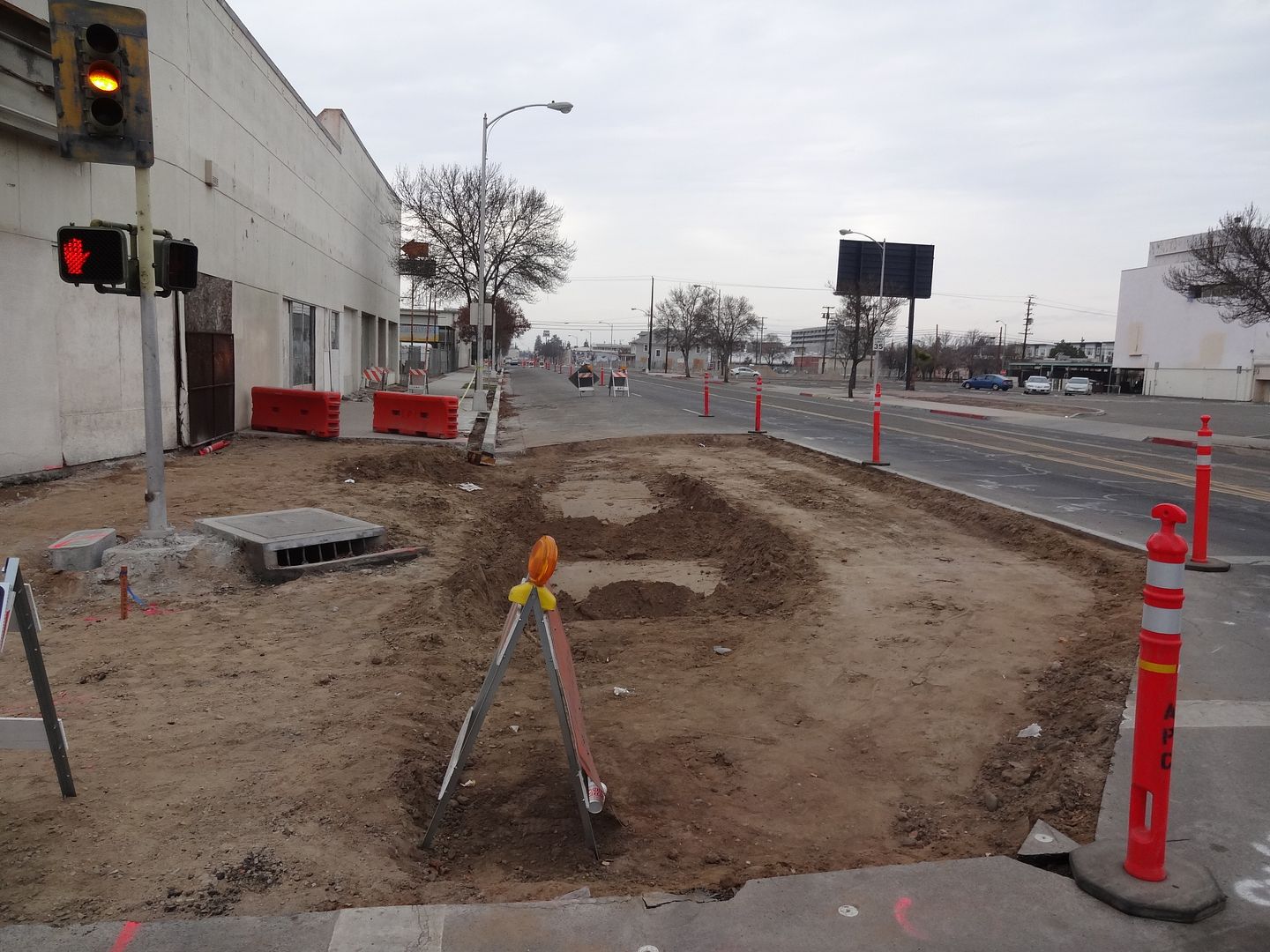 I do not believe that this is open weeknights.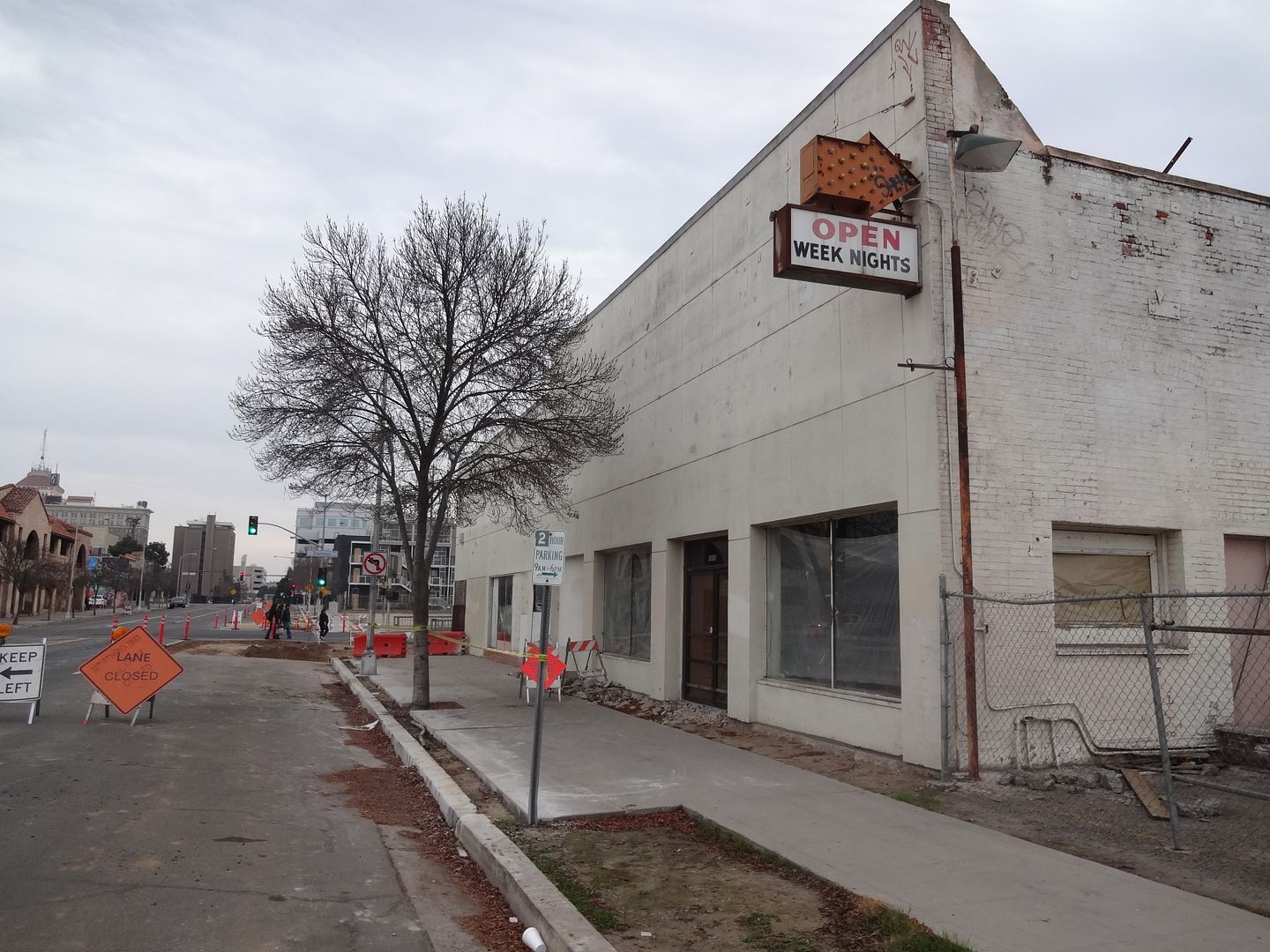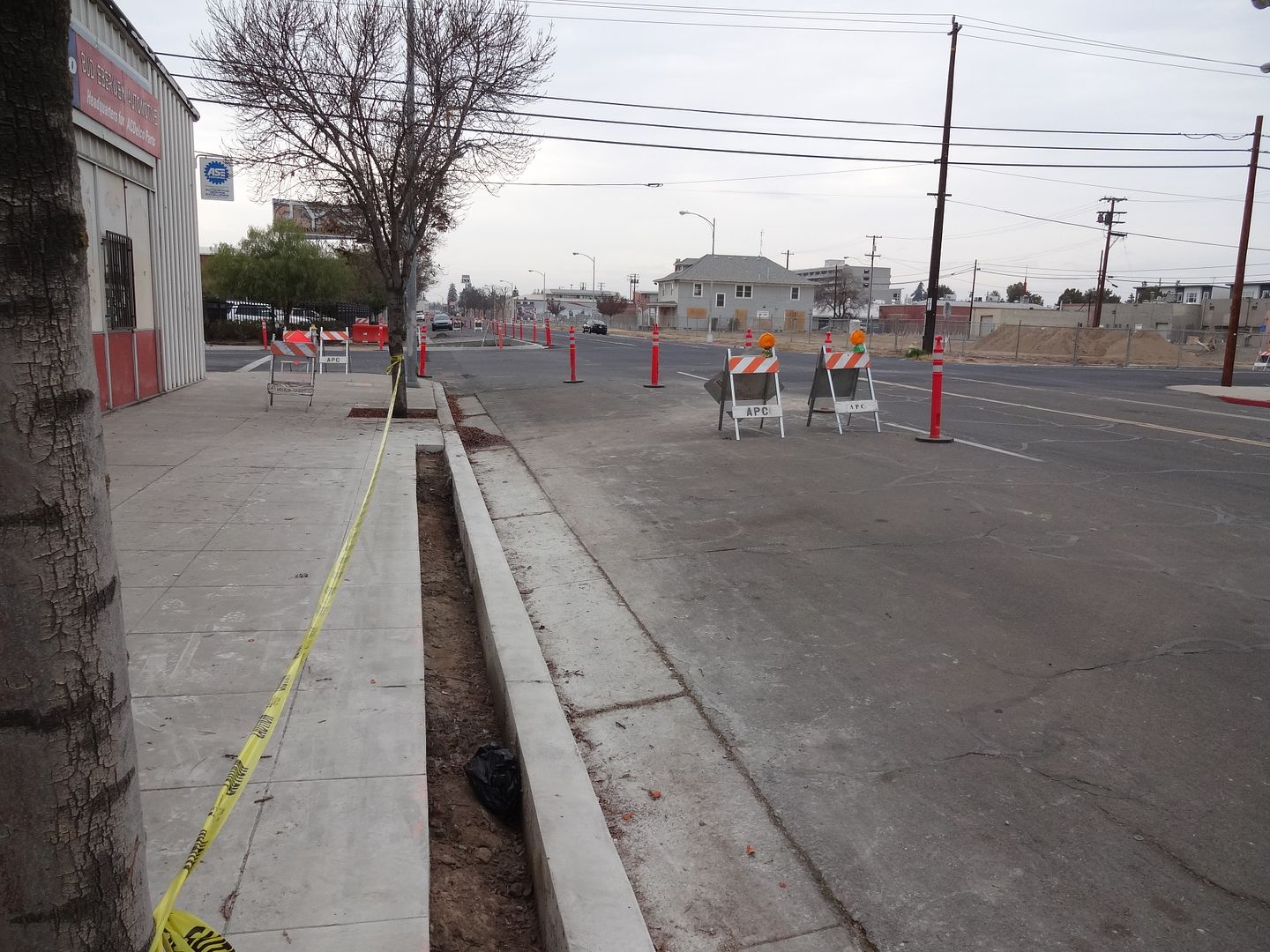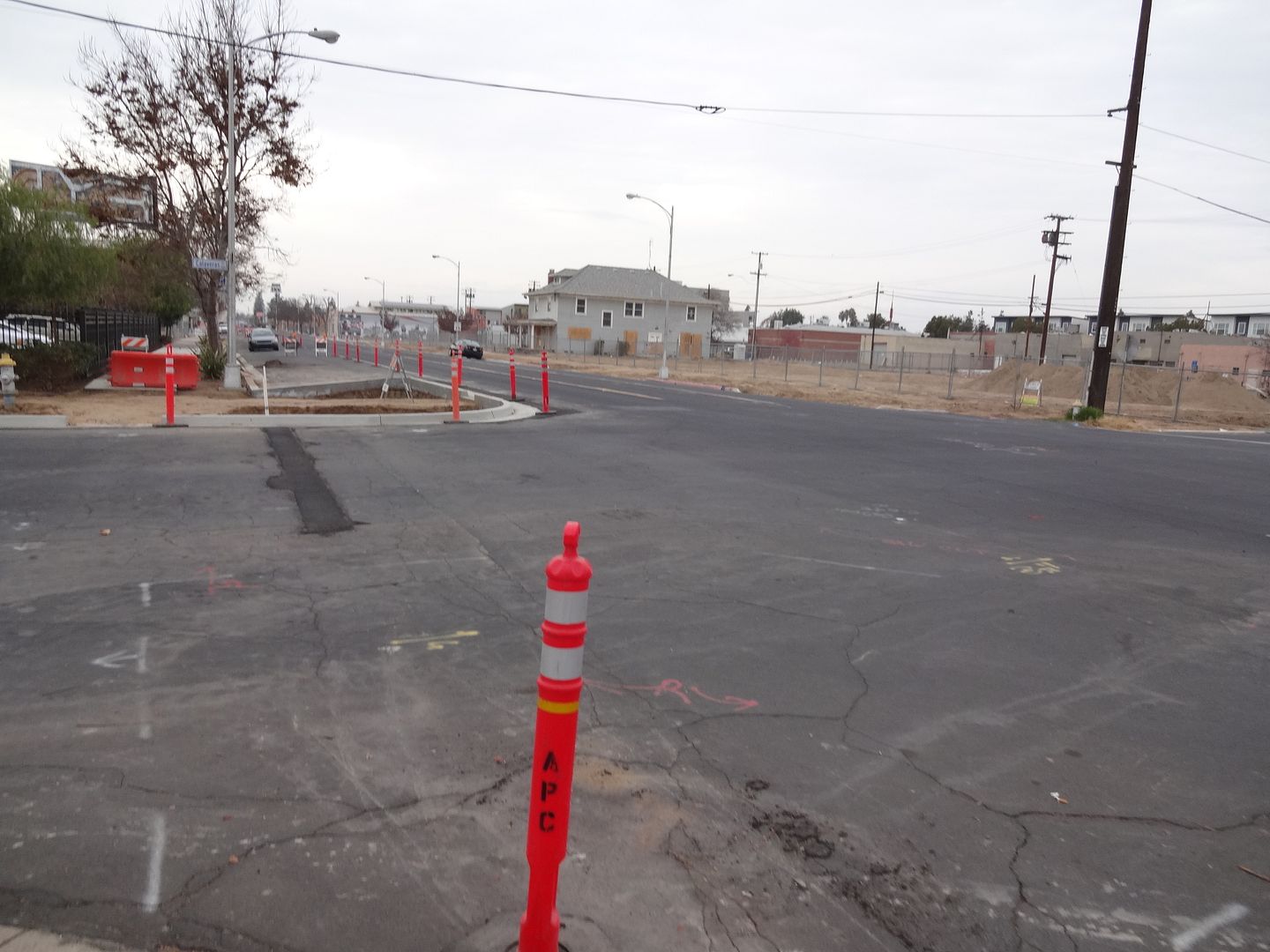 I'm very disappointed with the ramp choice. Look how narrow the walkways are, just the bare minimum. Forget about walking next to someone.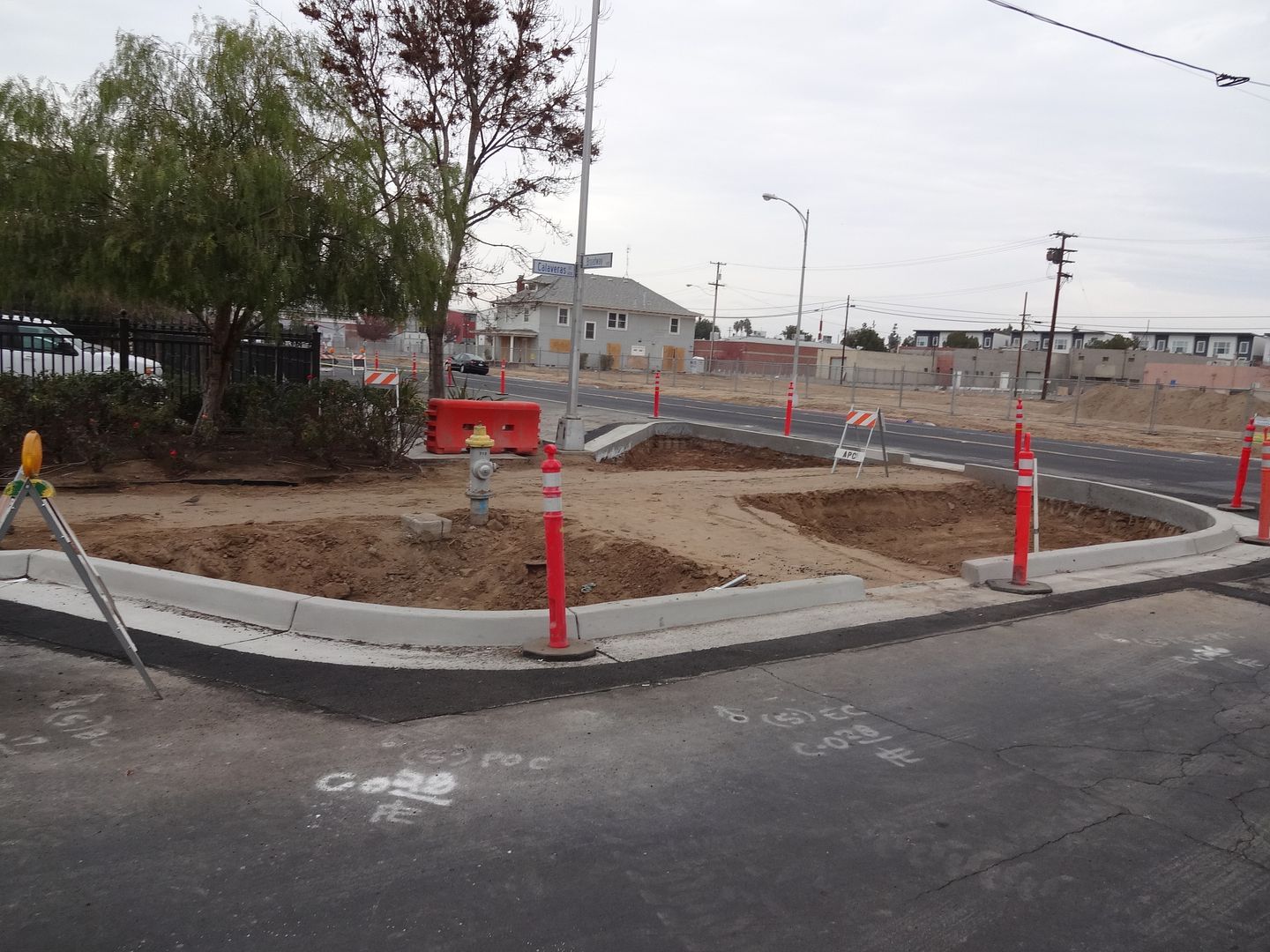 And as I've mentioned before, going with pull-in parking was a huge mistake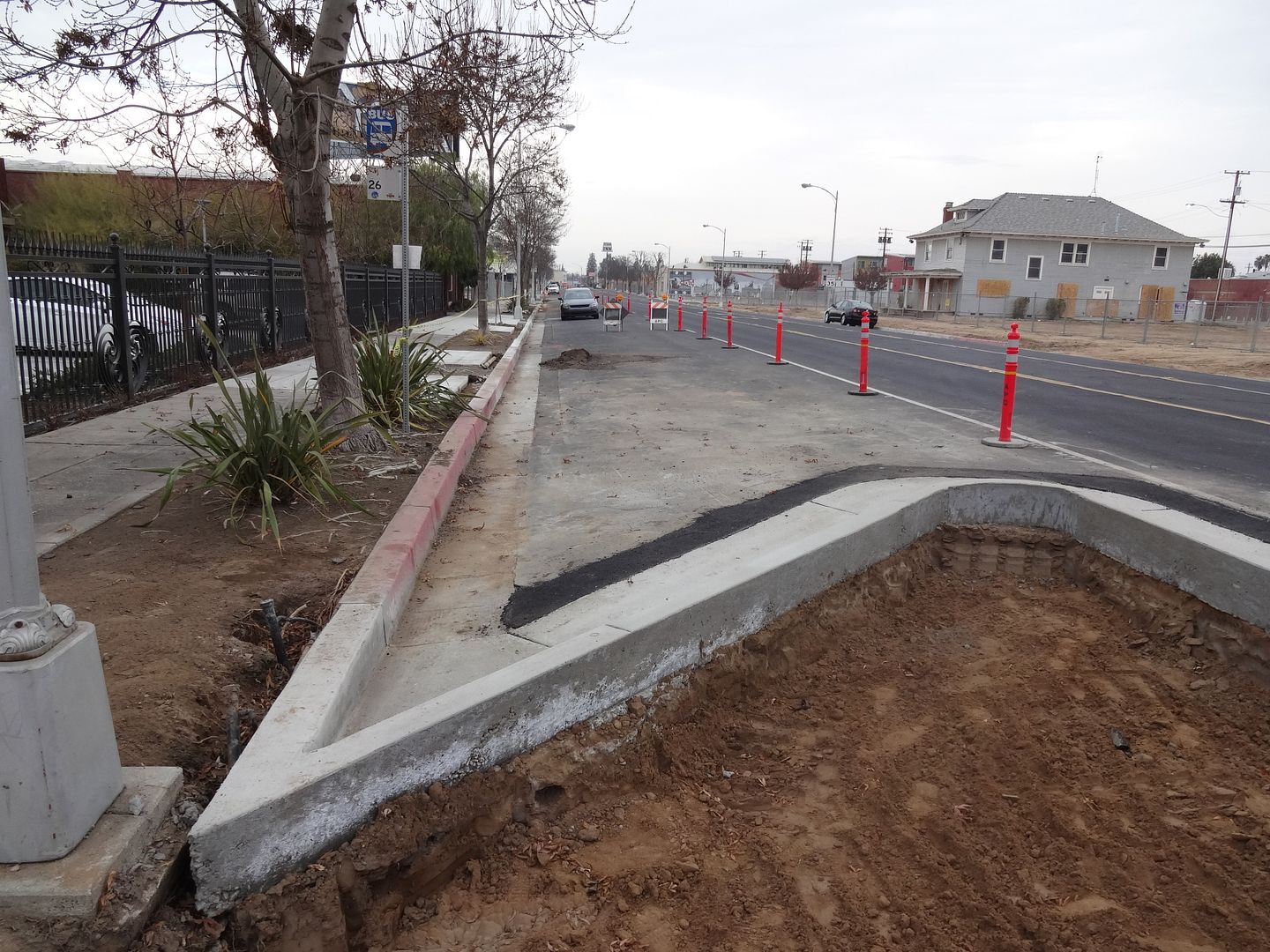 It doesn't appear that any accommodations for the bus stops are being included?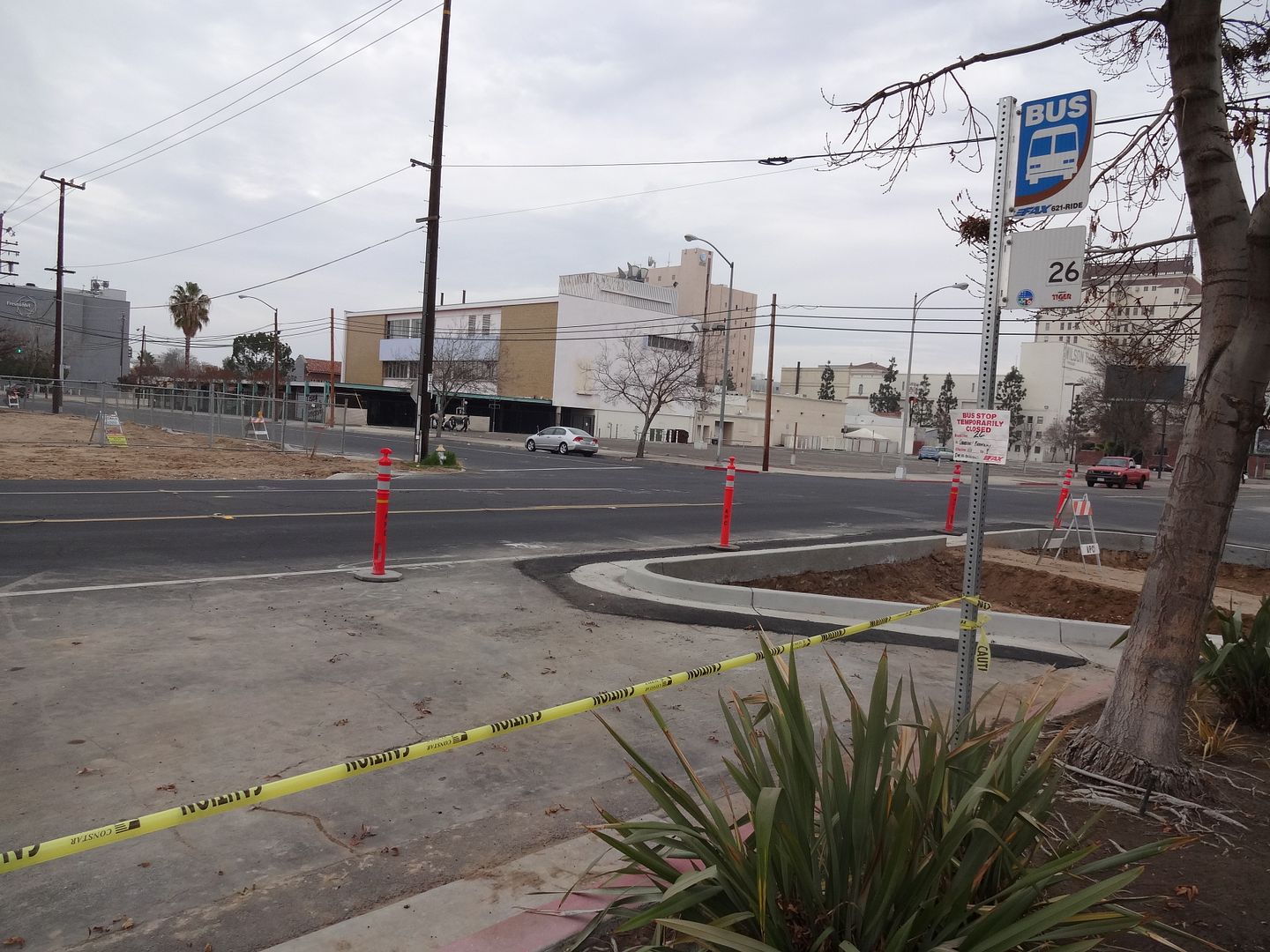 And back to the GV Urban lot
Hope you all enjoyed the pictures. This project should wrap up soon, and provide plenty of free parking for those using the Rainbow Ballroom.
Bonus: I was asked about the First 5 Fresno construction by the library. Taken the same day.