In 2012, the city, via the housing authority, moved forward on the process to tear down the old Droge building and erect a modern four story apartment building. A neighboring building (one which a couple of my family members worked in for many years) was also demolished. This is an interesting building as it's going up with less parking spaces than is "normal." And yes, people complained that would cause issues, even though a large garage sits across the street, which is always 99% empty at night.
As an aside: If you're going to an event at Saroyan or Selland, they charge $8 (or $6?) for parking at the convention center garage. The spiral garage pictured is free after 6pm and all weekends, and is only two blocks away. They do however charge for stadium events (and I'd assume you could park at the convention center garage for free). This is how I know the garage is 99% empty at night.
Last summer, I stopped by the site shortly after the demolition.
A couple of weeks ago, I visited the site again to see the progress.
The good news: They are actually building something, so the Droge wasn't torn down for a failed attempt. The cynic in my wondered if that would be the case.
The bad news: Construction is progressing slowly.
Have a look: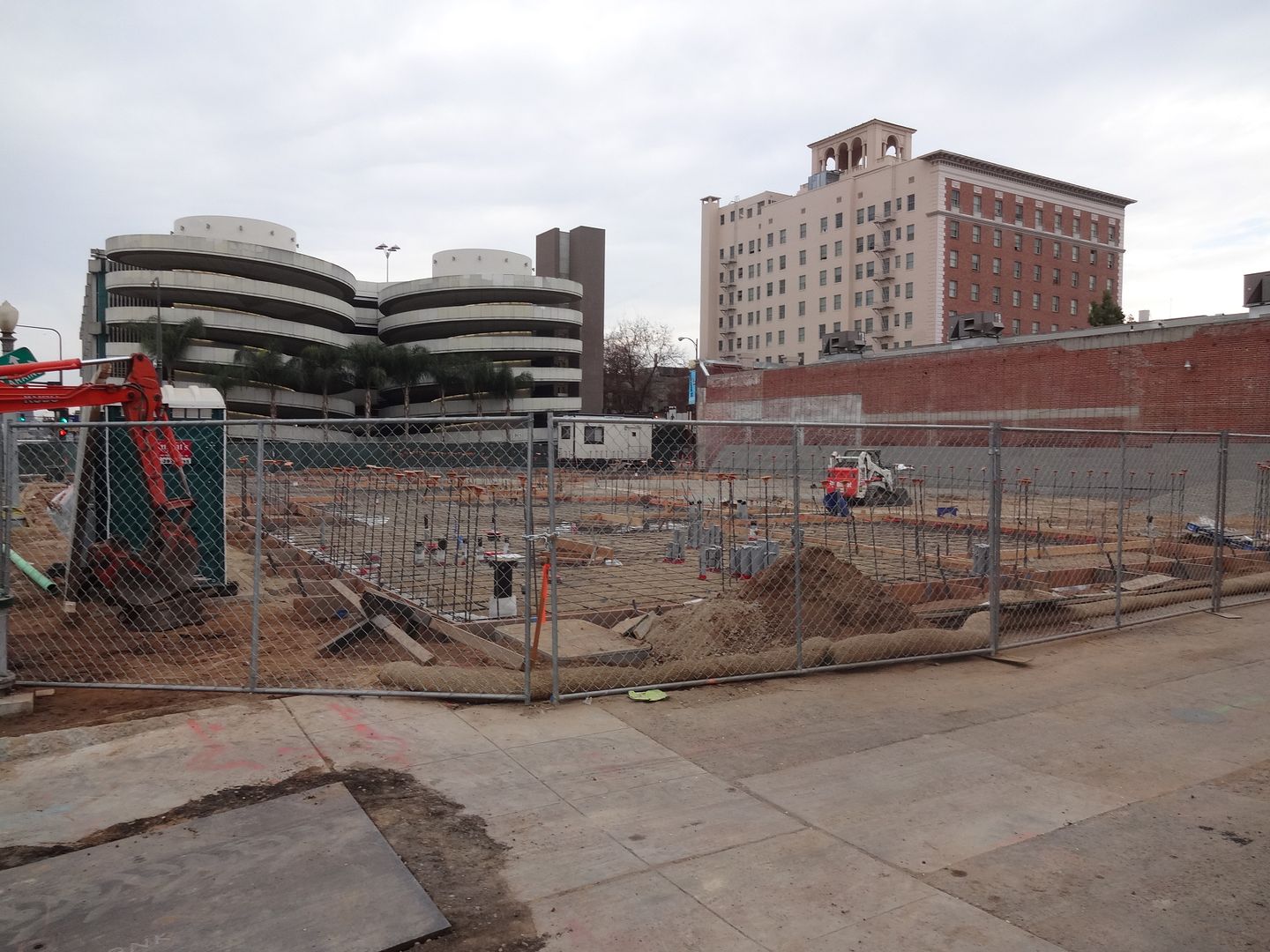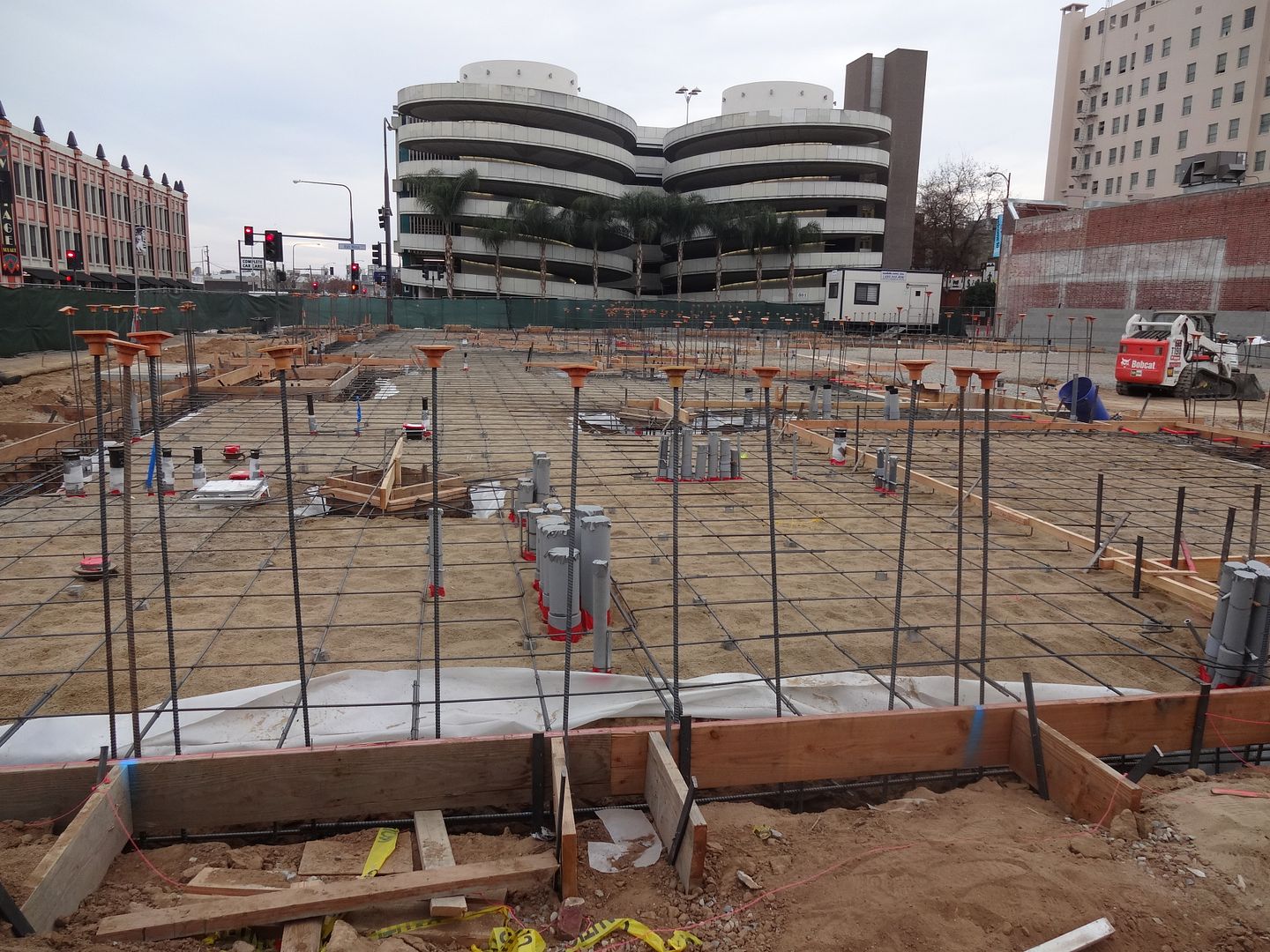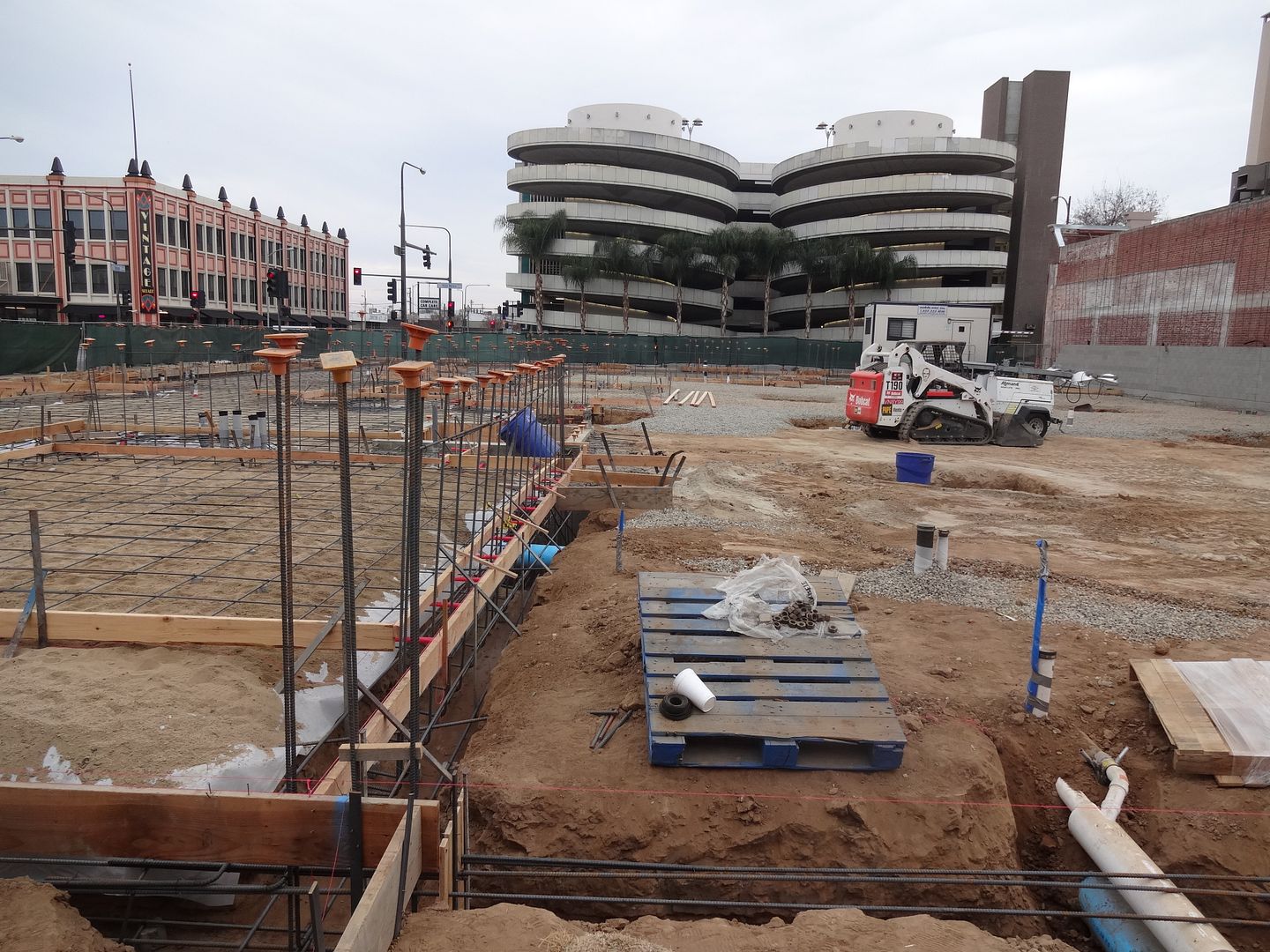 This will soon be hidden
I'm not an architect, but this is an odd space.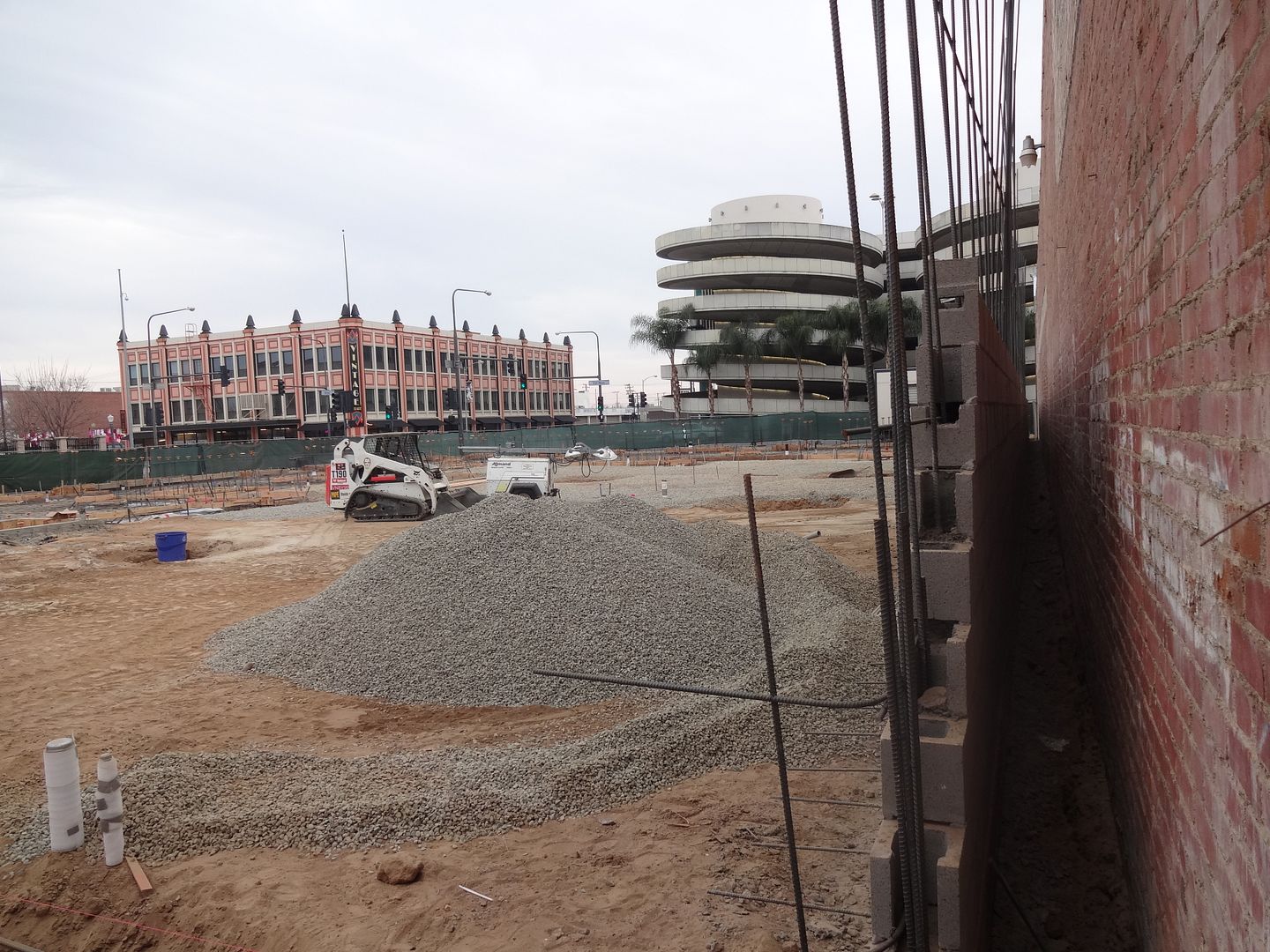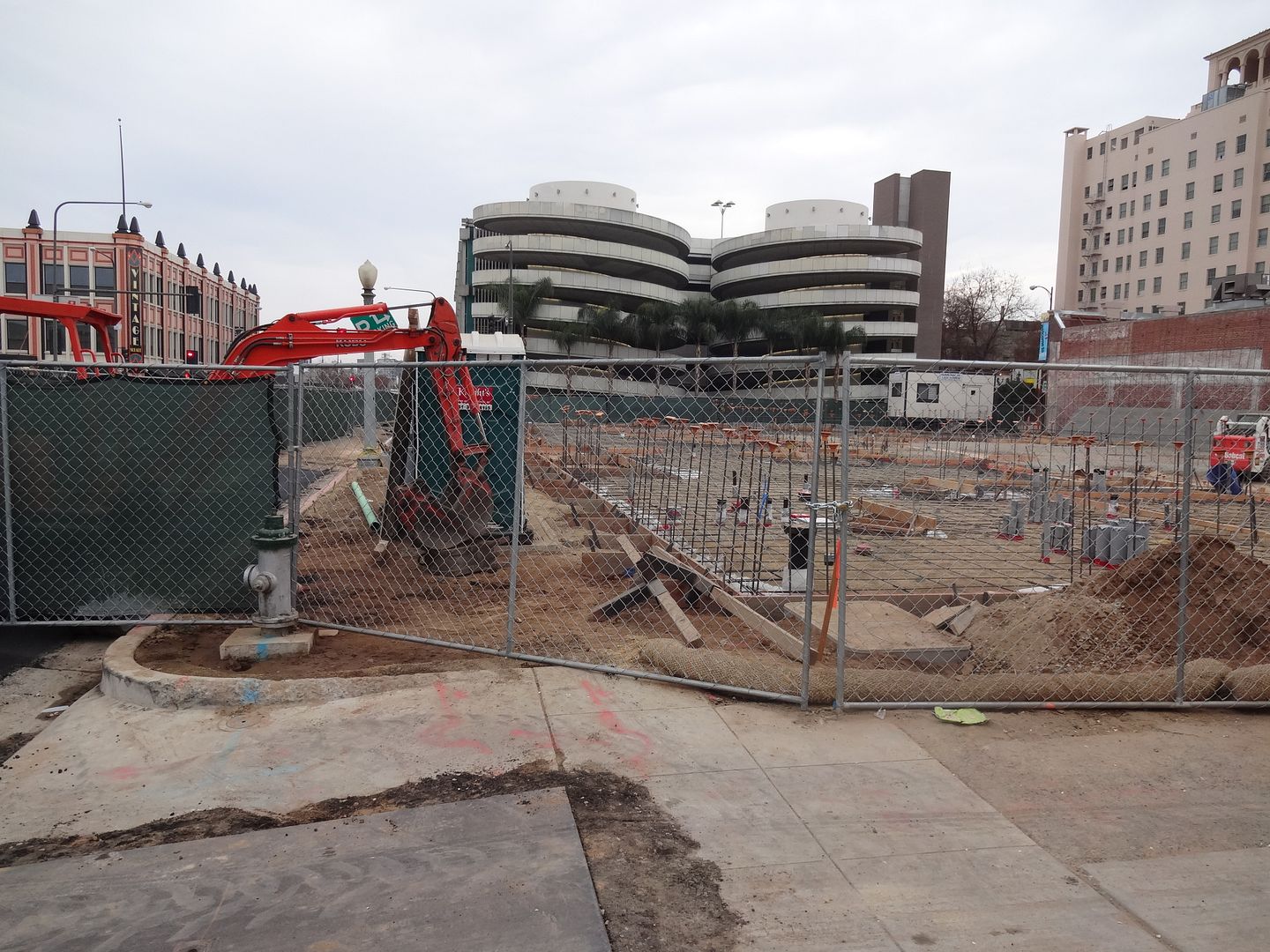 Hopefully there's more building to look at in a couple of months. Depending on how cheaply this is built, it might open before the end of the year.
Bonus: This looks new, and very attractive.