The Fresno Bee this weekend provided an update on the endless pursuit to build yet another McDonald's in Clovis.
Map showing new McDonald', in context with three other nearby McDonald's franchises. (yes, A and C are two different locations).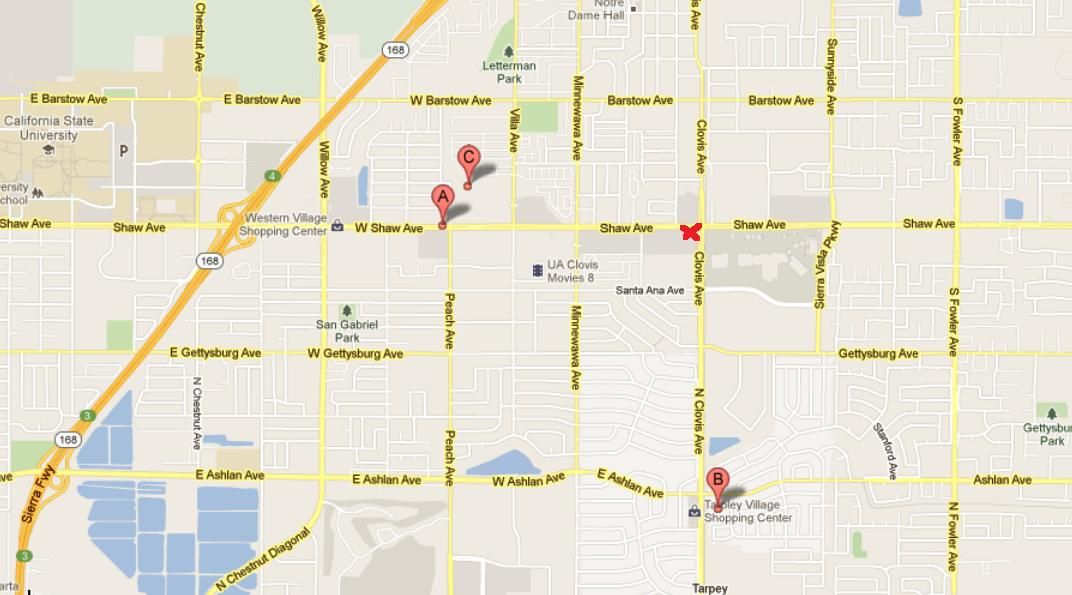 It was over a year ago that I posted about the initial application, and how terrible the design was for a busy intersection.
Aside from being surrounded on all sides by cars, the new store will front Clovis with quite a beautiful facade.

The delay in construction was caused by a private dispute among the tenants of the shopping center, and contracts related to chicken sales. The city had no issues with the design.
According to the Bee, the city could not wait for the dispute to end so that the new building could go up.
City officials said they would not bend rules on the lot size, but
they also were eager to enhance a busy intersection with new
construction and landscaping on now-vacant dirt.
While I'm no fan of dirt lots, I think my definition of "enhance" exists on another dimension to that of the city's.
It's a shame that the Clovis Way of Life continues to mean ugly strip development at every corner.
You'd think they'd learn from the mistakes Fresno made, but alas….