When I last took pictures of the Droge development in downtown Fresno, it was February, and I was worried about how slow things were progressing. The new residential building was scheduled to replace a century old building that was demolished last year. I was concerned it would be another case of a failed project, leaving behind an empty lot. I also have a special attachment to this project because I have family members who worked for many years in a smaller building which was also demolished. My first experiences downtown as a young kid were at that building, and also parking there to go to events at the Saroyan.
Fortunately, my concern was misplaced. Construction is well underway and the building is looking quite nice. I have some photo updates coming up for other downtown developments, and I will be starting here because I am excited about this building the most.
Aside from looking quite nice so far, the corner is prominent. Many people who rarely venture downtown use the spiral garage to go to stadium events. That means their first impression has gone from a building falling apart, to urban renewal. Helps shake away the "nobody goes downtown" reputation if a nice looking apartment building with lights on sits across the street.
The project is at Van Ness and Inyo.
The construction is immediately obvious next to the iconic parking garage. Even better: It's not dwarfed by the parking.
You immediately notice that unlike the GV Urban projects, this one is four stories. The difference between 3 and 4 may seem small, but from the street, it makes a world of difference. Especially at a corner. I'm excited to see the additional architectural element on top.
The building is also not flat, which gives it a lot of texture
The parcel is large enough that a courtyard exists in the middle, to provide everyone with light. This also helps the walking experience.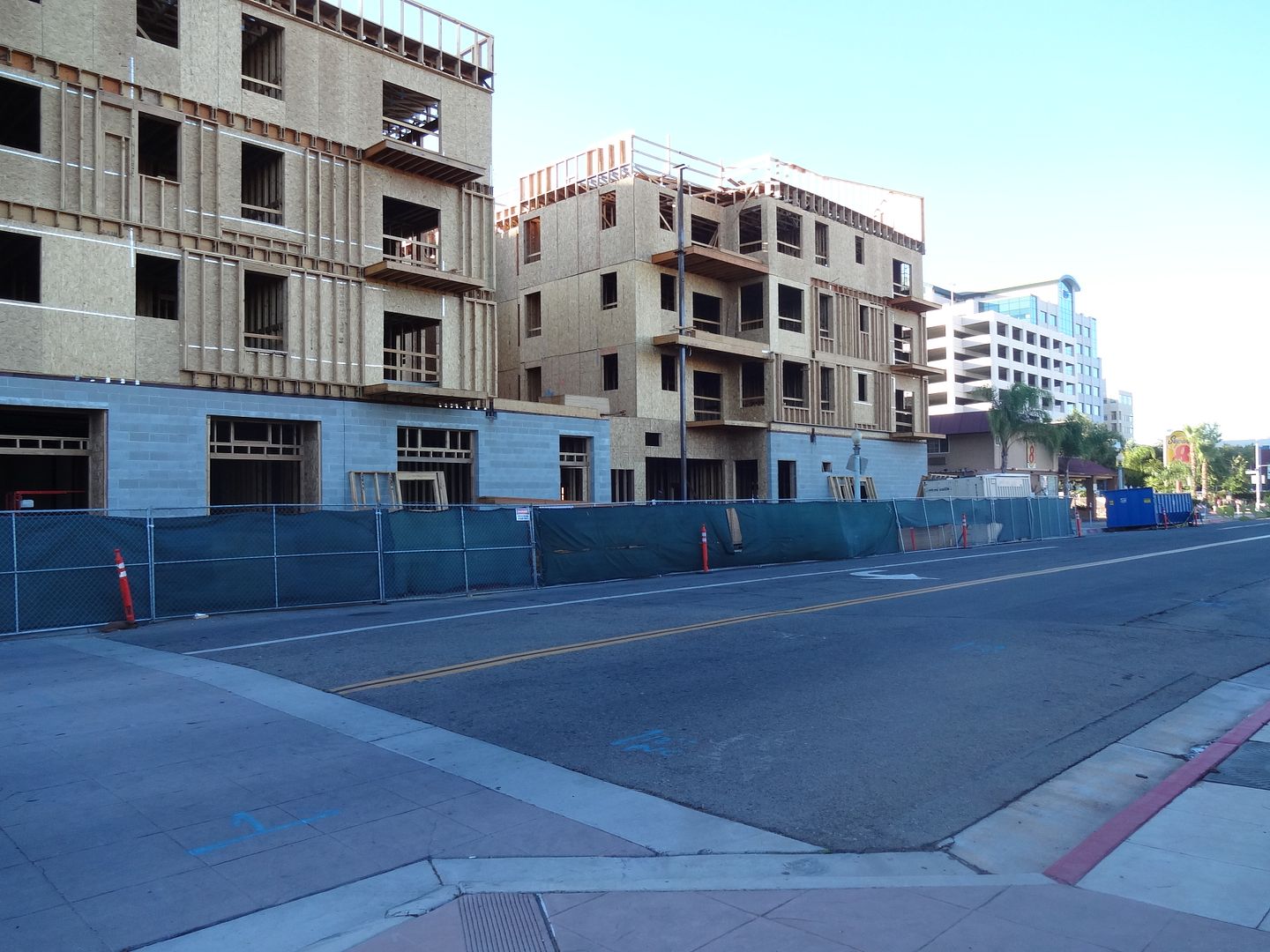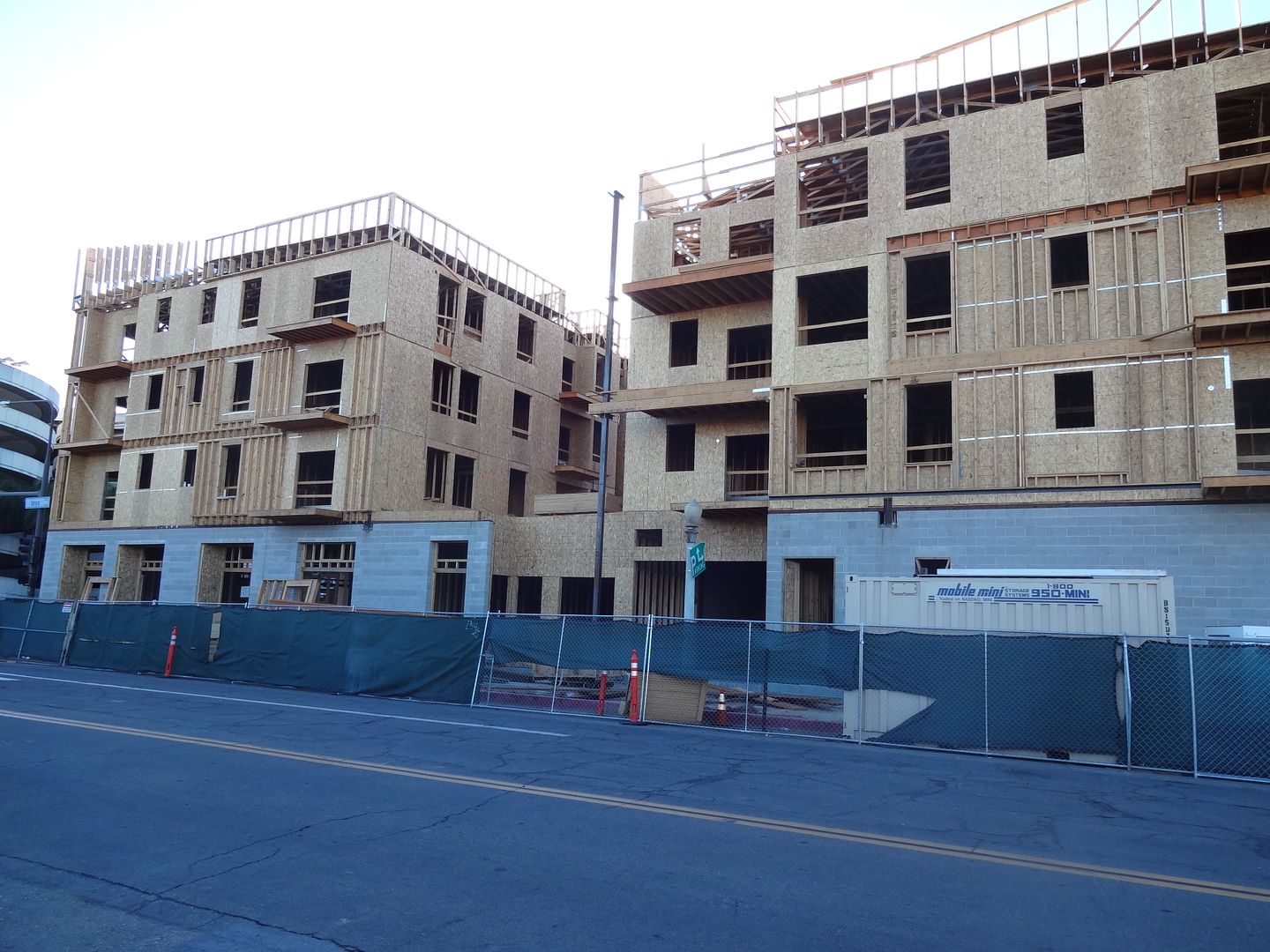 Like the GV projects, no improvements are being made to the alley. However, unlike those which include nasty driveways, here the few cars that will be parked in the building will enter through the alley. Additional parking will be possible in the underused garage next door.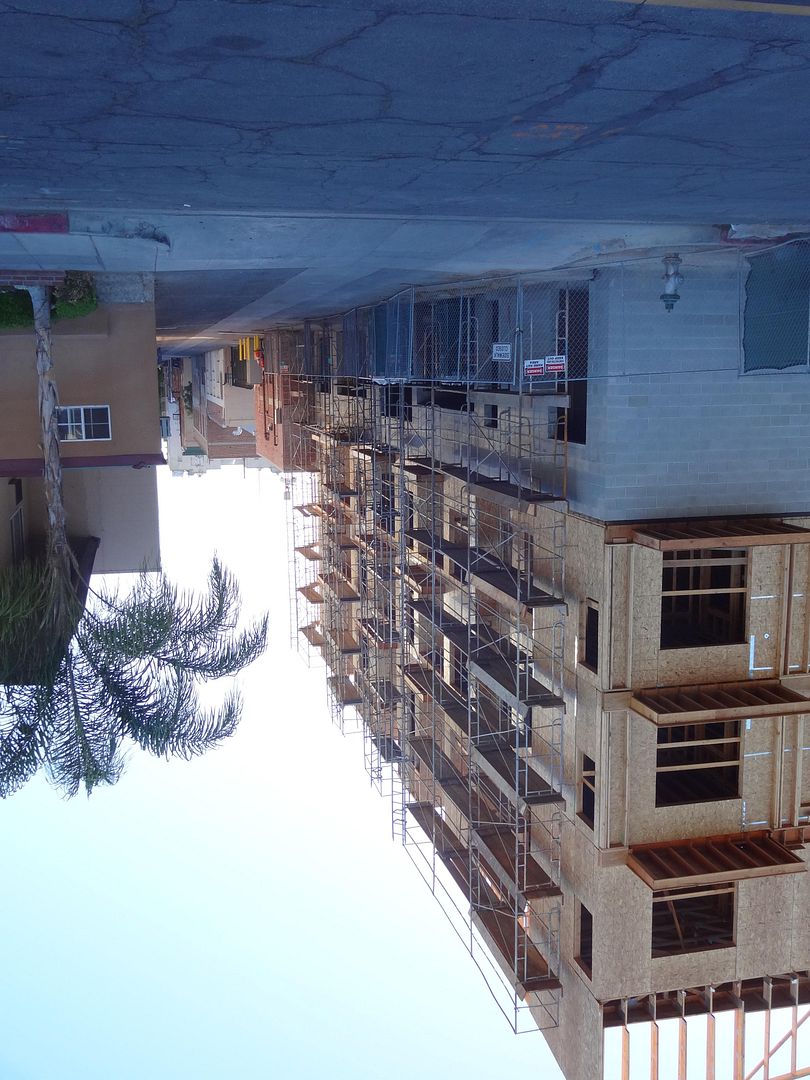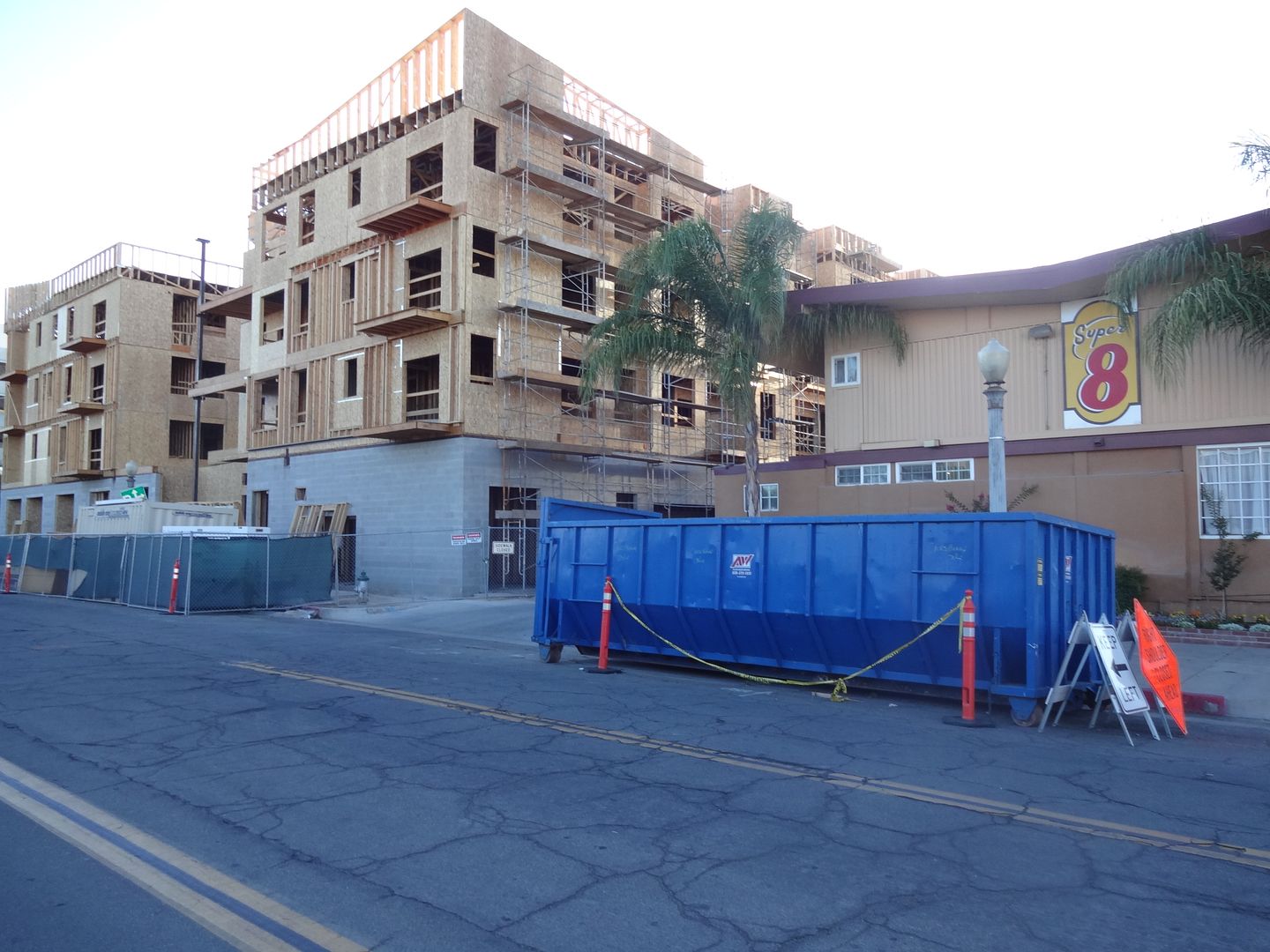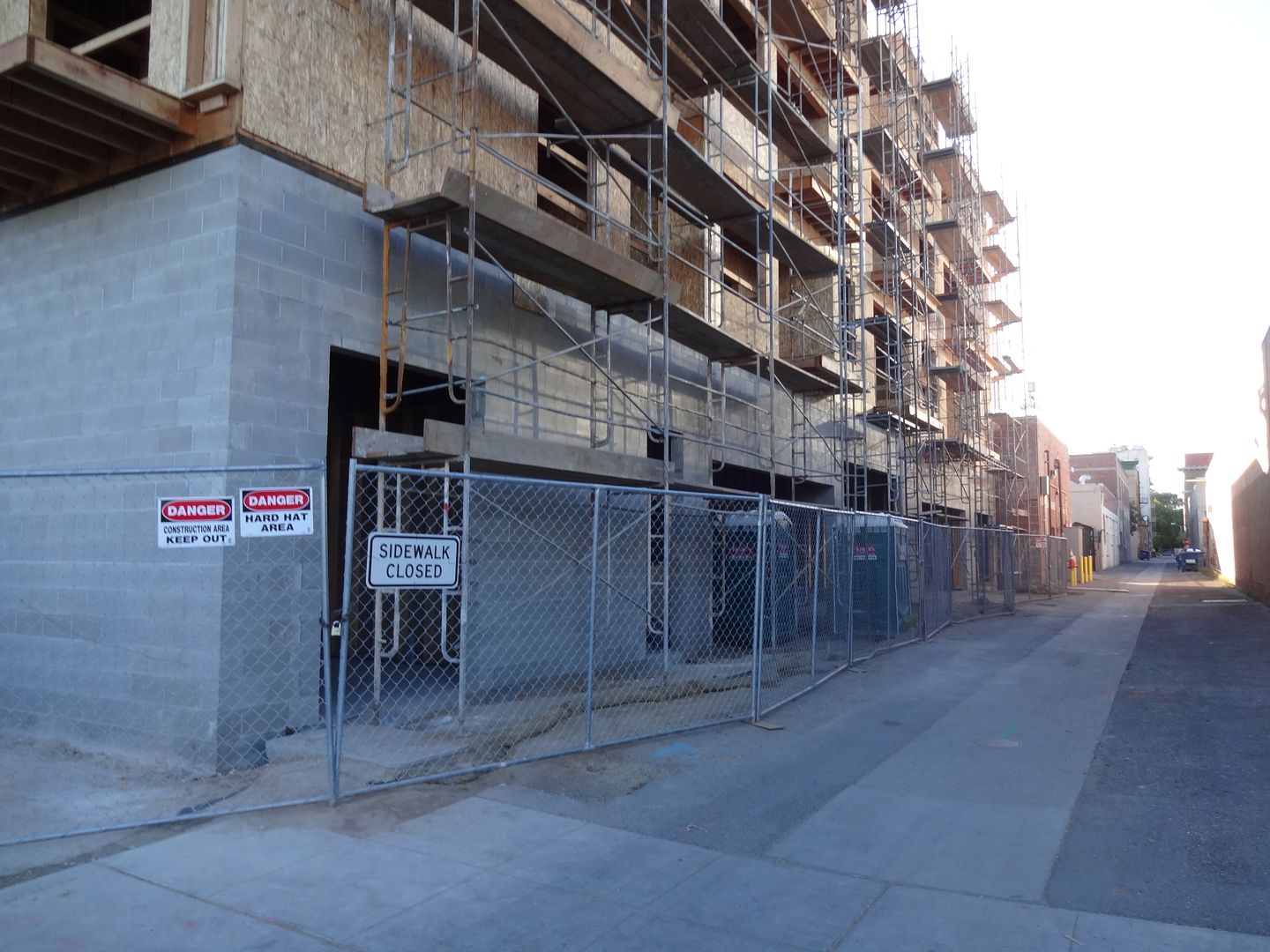 From here, it even seems larger than the garage!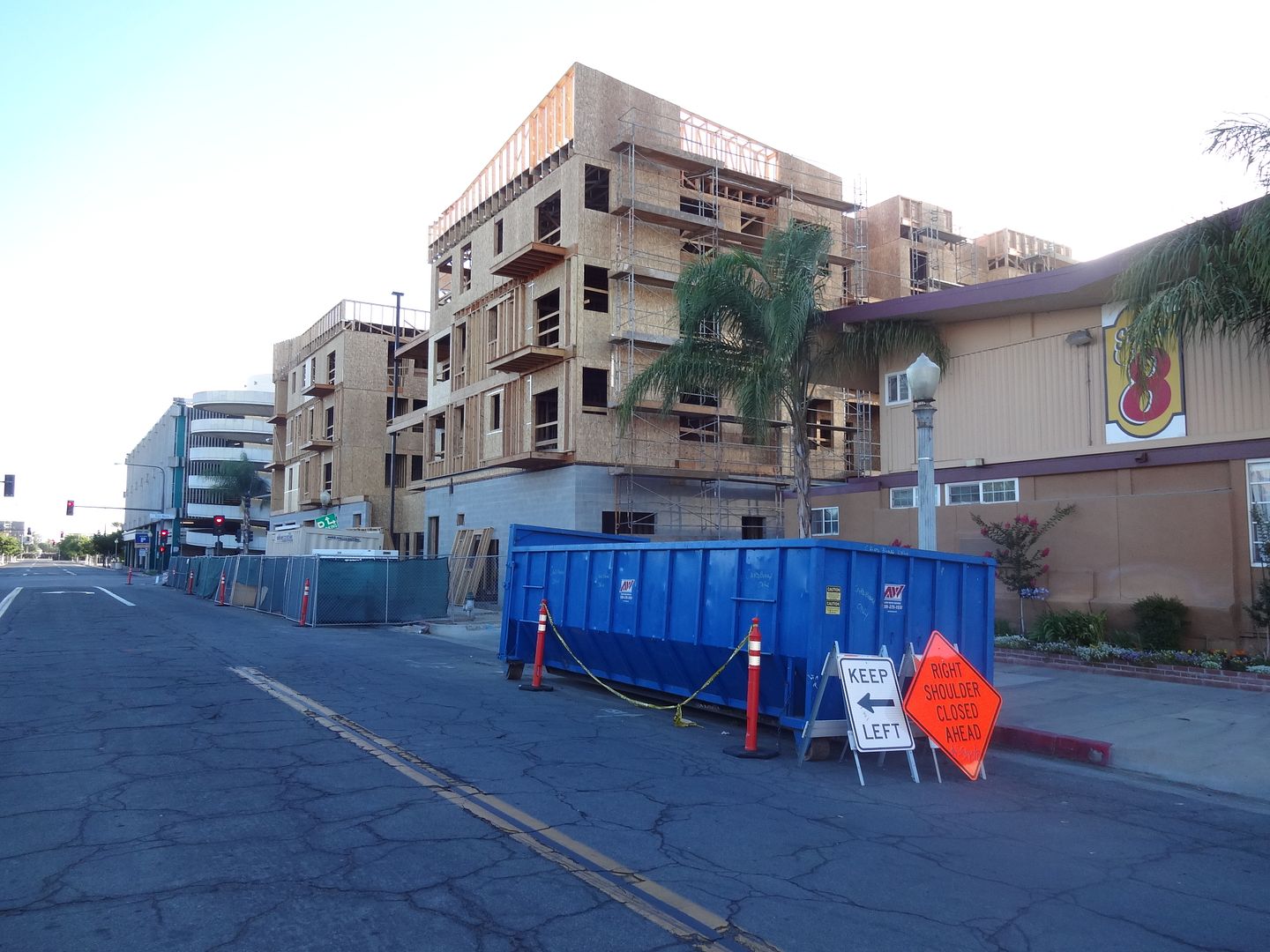 The building extends right to the sidewalk. This might not be great if trees don't fit.
Also like the GV projects, zero accommodations were made for pedestrians during construction.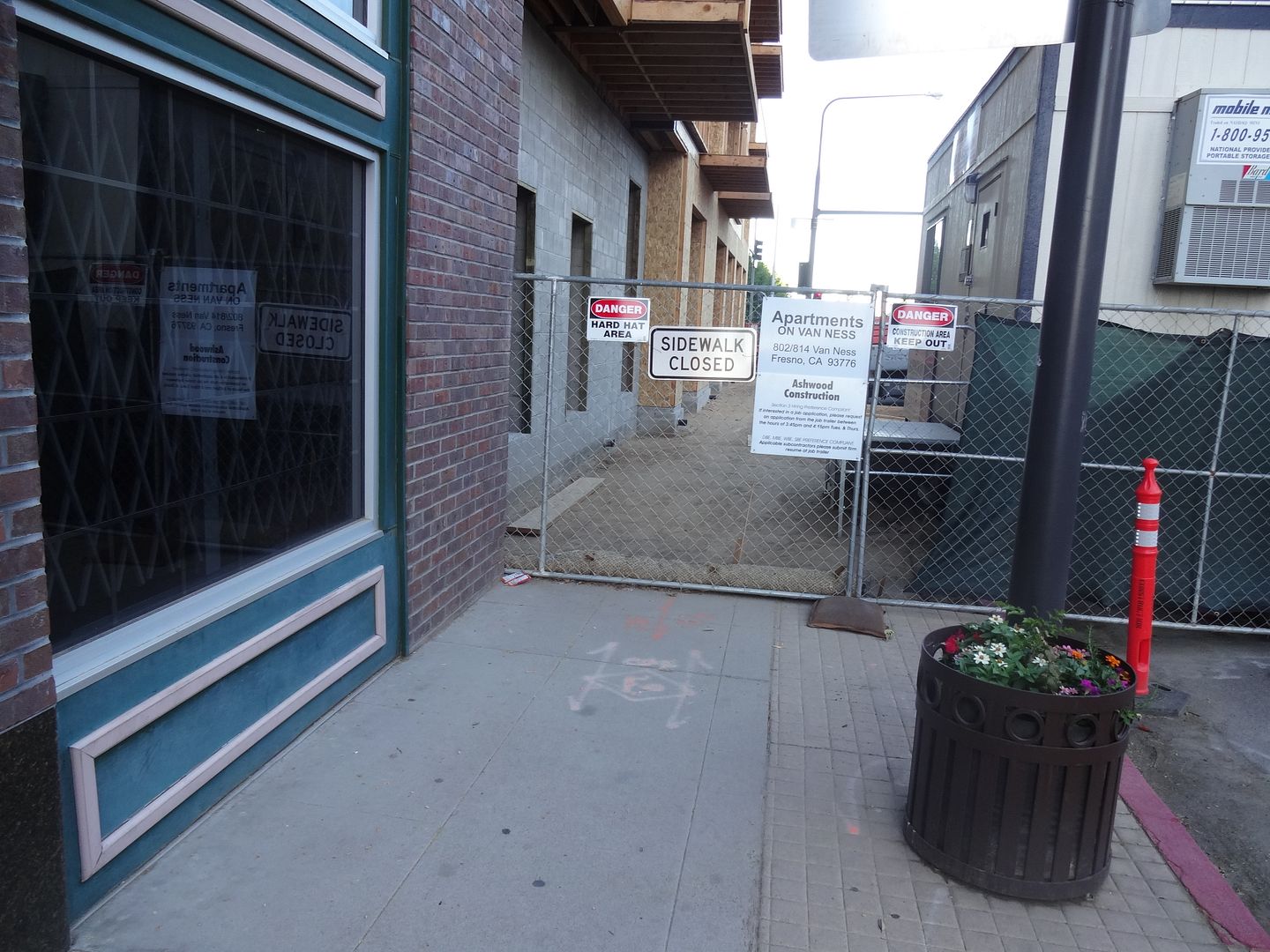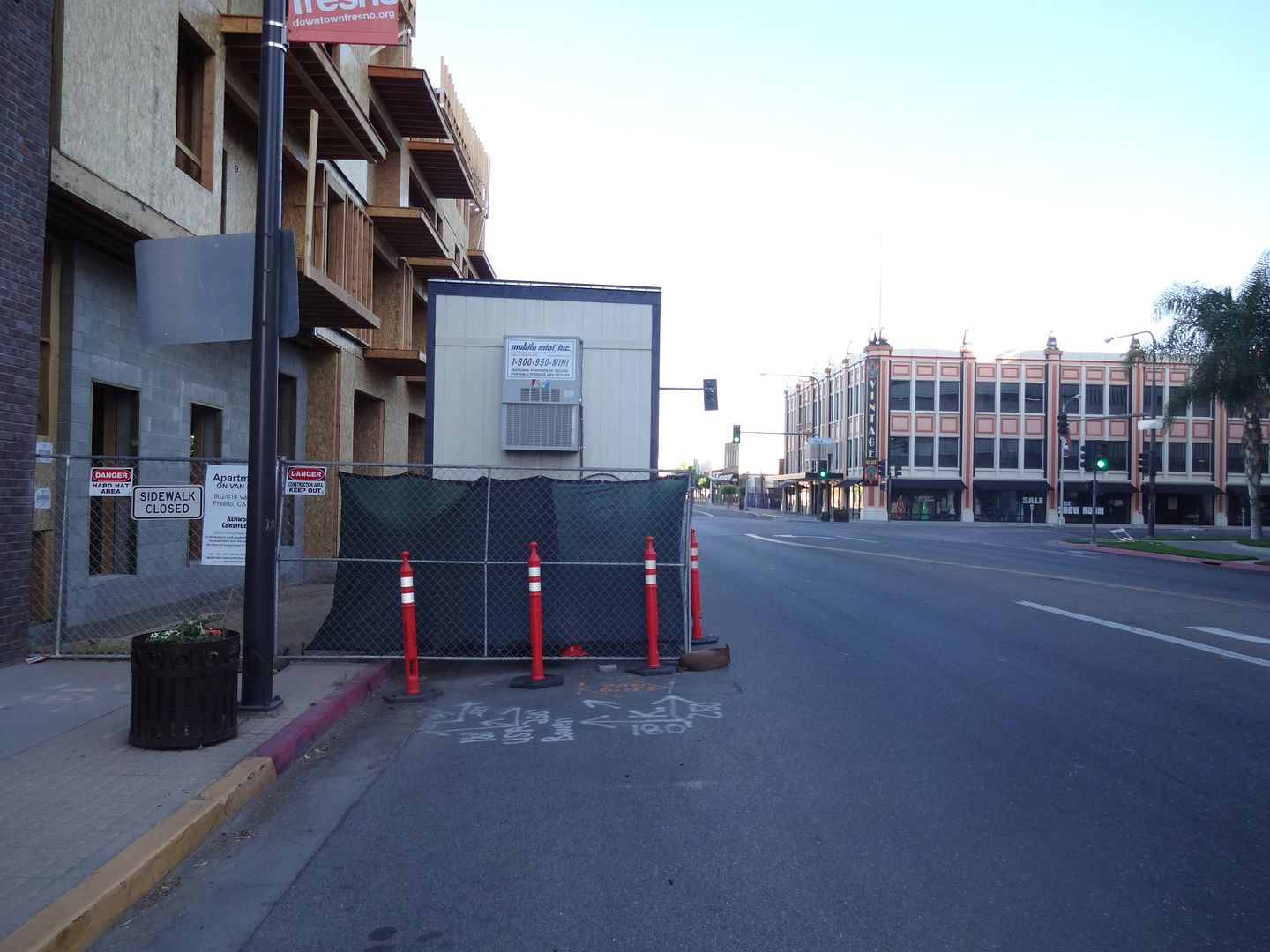 Next door, what has been many restaurants. Right now, it's closed again. Maybe the added activity and visibility will make a restaurant here profitable?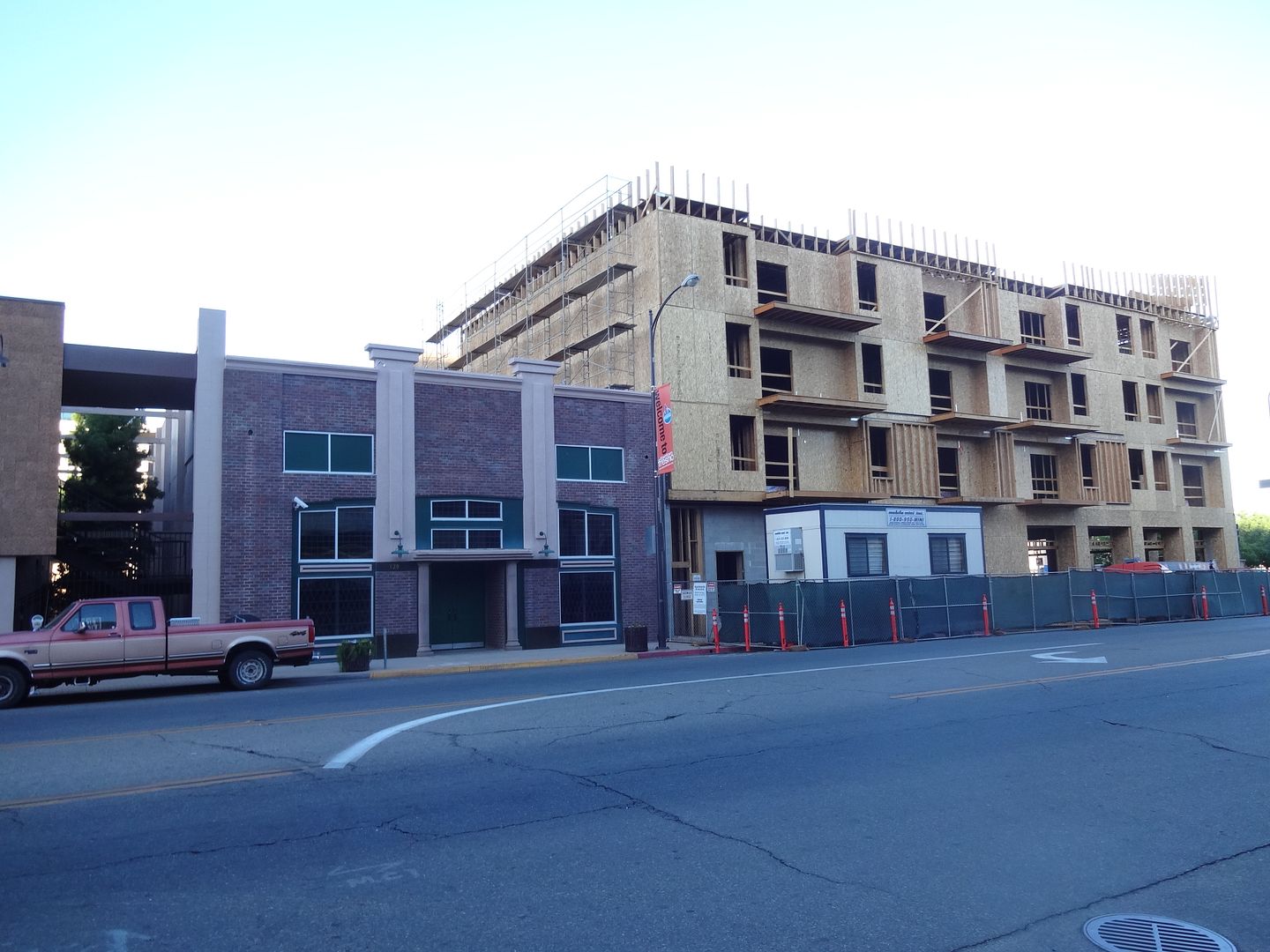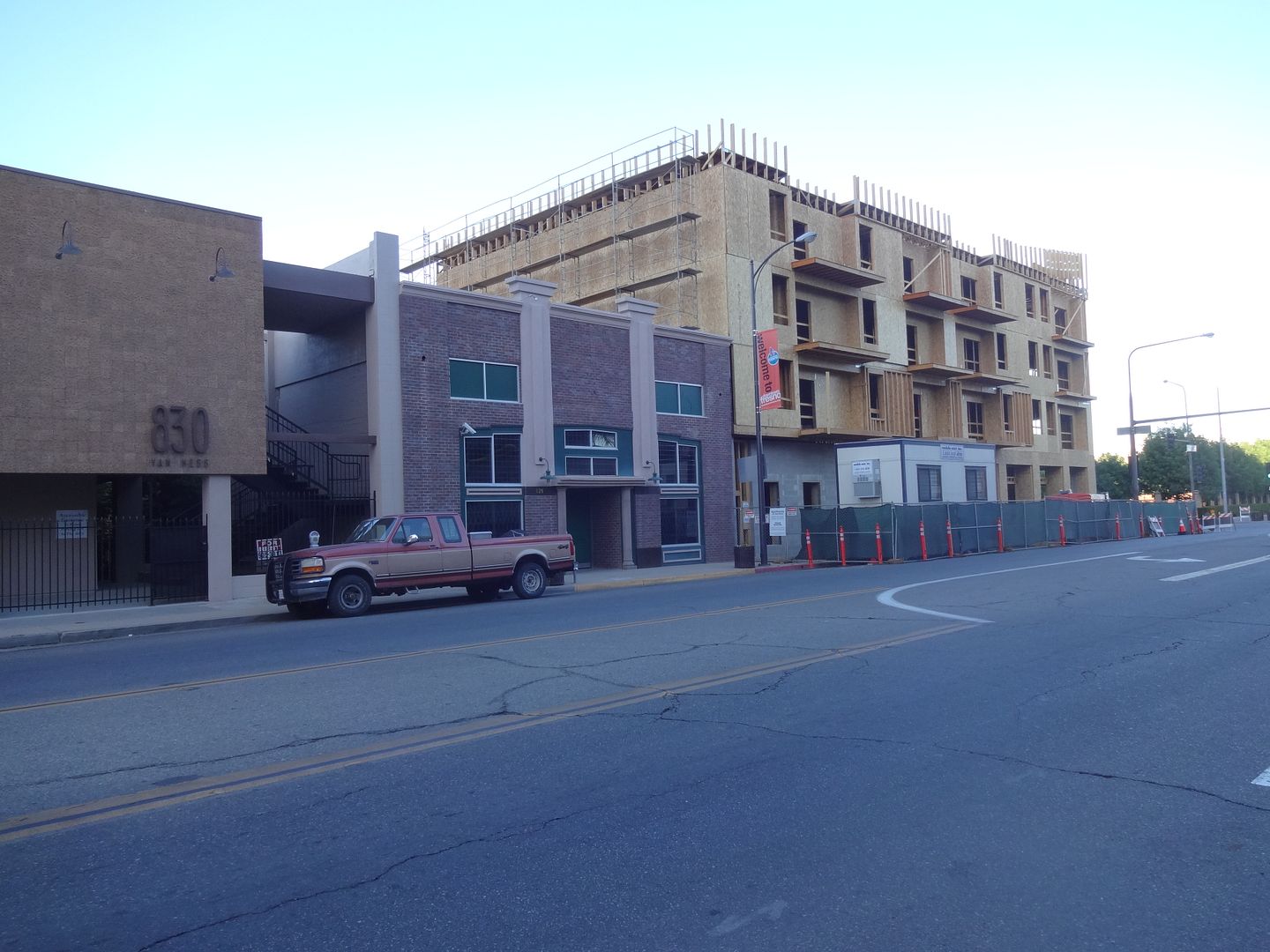 And here's what it should look like before the end of the year!